Currently, miners can add new bitcoins to the market by validating transactions. To manage the supply of these new bitcoins, the Bitcoin network periodically undergoes a "halving." This process cuts the reward miners can earn in half to mitigate the risk of devaluation common with fiat currencies.
By understanding the Bitcoin halving cycle and the impact it could have on the entire network, investors can make informed decisions that help them capture gains on future price increases.
insert sv
The Short Version
Bitcoin halving is a process that controls the supply of new bitcoin entering into circulation by cutting the mining reward in half.
A halving occurs approximately every four years after 210,000 blocks are mined.
The next halving cycle will take place sometime in 2024. end sv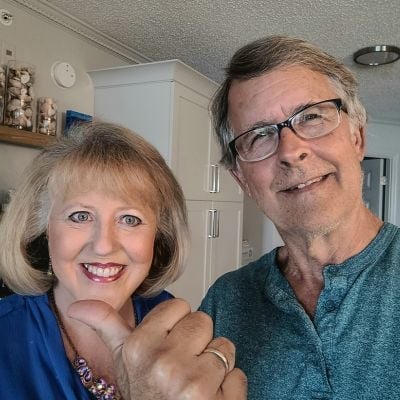 What Is Bitcoin Mining?
Bitcoin is a proof of work blockchain network where miners race to validate transactions by solving complex cryptographic puzzles. (This process is called hashing.) Once solved, these transactions form blocks that are added to the blockchain. Together these blocks compromise a giant digital ledger where on-chain transactions can be publicly verified across the network.
Hashing is an energy-intensive process that requires a lot of computational power. Miners are awarded new bitcoins for providing the computers and electricity needed to add new blocks to the blockchain.
As mentioned above, the total number of bitcoin is capped at 21 million. A new block is added to the blockchain every ten minutes, which means we expect the last bitcoin to be mined around 2140.
Read more >>> What's in Store for Blockchain in 2022?
What Is Bitcoin Halving?
Halving controls the number of new bitcoins that enter circulation by cutting the mining reward in half. Halving happens after every 210,000 blocks are mined, or approximately every four years.
Before the first halving, miners earned 50 BTC for every block they added to the blockchain. After the first halving in 2012, the mining reward was cut to 25 BTC.
Two subsequent halvings have happened since then, decreasing the reward to today's rate of 6.25 BTC. That means when the next Bitcoin halving cycle happens sometime in 2024, the reward for validating new blocks will drop to 3.125 BTC.
Halving will continue at this pace until all 21 million bitcoin enter the market. The reward for adding new blocks to the blockchain will be cut in half until it reaches one satoshi, the smallest unit of bitcoin at 0.00000001 BTC. At this point, miners will no longer earn new bitcoin; they will only collect fees for validating recent transactions.
The halving cycle is vital because it creates artificial price deflation. With traditional fiat currencies, the value decreases as new money is printed. But with Bitcoin, halving helps it retain and increase its value by limiting the number of new tokens that enter circulation over time. In these ways, halving increases scarcity.
Read more >>> Is Bitcoin a Good Inflation Hedge? (Study)
Stop overpaying for home insurance
Home insurance is an essential expense – one that can often be pricey. You can lower your monthly recurring expenses by finding a more economical alternative for home insurance.
SmartFinancial can help you do just that. SmartFinancial's online marketplace of vetted home insurance providers allows you to quickly shop around for rates from the country's top insurance companies, and ensure you're paying the lowest price possible for your home insurance.
Explore better rates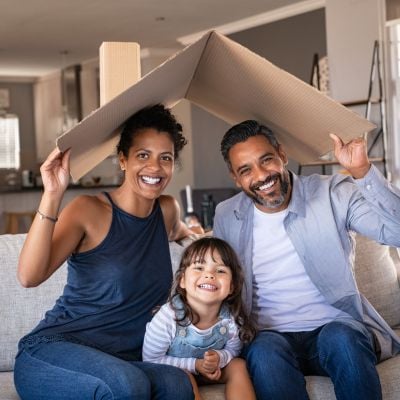 Bitcoin Halving Dates & Historical Price Reactions
There appears to be a correlation between each halving cycle and increases in the price of Bitcoin. While there have only been three halvings, there was a substantial price increase in the 12 to 18 months following each. When Bitcoin was created in 2009, it was worth less than $1.
The first halving took place in 2012, and one bitcoin was worth $13.50 at the end of the year. A year later, bitcoin prices jumped to more than $1,000.
The second halving took place in 2016. Before this, Bitcoin saw significant price fluctuations. By the end of 2016, one bitcoin was worth around $900.* By December 2017, the price per bitcoin surged to $19,000.
The third halving occurred in 2020. Bitcoin started 2020 at around $7,000 and finished just under $29,000. By November 2021, the price per bitcoin peaked at an all-time high of $68,789.
The fourth halving is anticipated to occur in 2024. If history is any indicator, the next halving could see a significant price shift in 2025 or 2026.
Historically, a significant price increase has followed each halving. However, there has also been tremendous volatility in the years between halvings.
Note that other macroeconomic factors are also at play here. For example, the price jump in 2020 may have also been impacted by other macroeconomic conditions created by the COVID-19 pandemic.
What Do Investors Need To Know About Bitcoin Halving?
Historically there has been a flurry of movement in the Bitcoin network before each halving. These regular Bitcoin halving cycles and subsequent price increases could make Bitcoin a more attractive long-term investment than other cryptos.
While there is likely to be plenty of price volatility in the short term, investors who play the long game may be able to use Bitcoin halving cycles to map out projected returns, just as in the stock market.
Read more >>> Should You Invest in Bitcoin? (Deep Dive on the Risks in 2022)
What Does All This Mean For Bitcoin Miners?
Even though future halvings will cut the number of bitcoins awarded to miners in half, the value of those bitcoins will likely increase. Between the second and third halvings, which took place in 2016 and 2020, the price per bitcoin skyrocketed.
So while the number of bitcoins miners could earn dropped from 25 BTC to 12.5 BTC, the value of the newly-halved 12.5 BTC reward increased. Miners went from earning around $600 per bitcoin in 2016 to more than $20,000 per bitcoin 17 months later.
Despite the halving, the increased value of Bitcoin could still lead to massive gains for miners as it did during the last halving cycle. This could also make mining more competitive. Individual miners might find themselves competing with larger entities for computing power.
Increased competition for fewer bitcoins could have significant environmental implications as well. Government regulators may be prompted to take action to lower mining-related carbon emissions.
Read more >>> Do Eco-Friendly Cryptocurrencies Exist?
The Bottom Line: Looking Ahead to the Next Halving
The next Bitcoin halving date will be sometime in 2024. Based on previous cycles, investors can expect increased demand for Bitcoin around that time and thus a likely price change.
Regardless of the halving cycle, energy consumption will continue to be a problem for Bitcoin's proof-of-work validation process. While competition from more energy-efficient blockchain networks won't change the halving cycle, it could impact Bitcoin's long-term return on investment.
Sponsored
Follow These Steps if you Want to Retire Early
Secure your financial future with a tailored plan to maximize investments, navigate taxes, and retire comfortably.
Zoe Financial is an online platform that can match you with a network of vetted fiduciary advisors who are evaluated based on their credentials, education, experience, and pricing. The best part? - there is no fee to find an advisor.