Why burning bridges can be a giant mistake
If you hate your job, it's tempting to leave with a bang. To tell your boss what you really think and storm out, middle fingers blazing.
Here's why that's usually a bad idea:
You lose references. If you haven't secured a new job, a letter of recommendation from your previous boss will make it easier. Even if you have a job lined up, you probably won't be with that company forever.
You lose an easy source of work. Is there a chance you might go freelance one day? Your former employer could be a critical first client to get your new career off the ground.
You might work together again. You don't know what the future holds or if your careers will cross paths down the line.
You don't know who they know. Even if you don't work together again, you might work with one of their friends. It's a small world, after all.
Of course, there are exceptions. If you have to burn a bridge for integrity's sake or to protect yourself from future trouble, go ahead and light the match.
For the rest of us, here's how to quit your job on good terms.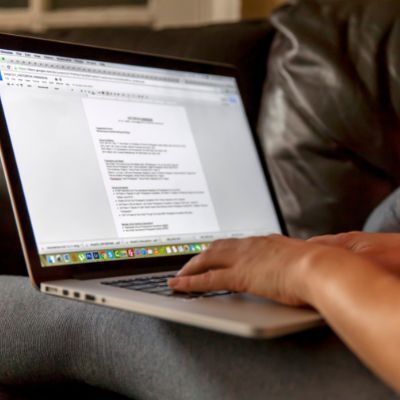 Don't have your next job lined up? ZipRecruiter is rated the #1 job site in the U.S. If you're looking for a job, you can sign up and put ZipRecruiter to work for you. We help you save time by making it easy to apply to jobs with one click.
Sign up for free
1. Give your notice right away, the right way
While two weeks' notice is generally the standard, it's not a universal constant.
An employment contract received at hiring may require a longer notice period. Or, if you have a new job lined up across the country, you may try to cut it short. The key is to be reasonable, given your unique circumstances.
And no matter how much notice you give, make sure your direct manager is the first to know that you're leaving. You don't want them hearing it through the grapevine.
To quit gracefully, write a formal resignation letter and deliver it to your supervisor in person.
2. Keep it positive
When you deliver the news, your manager will want to know why you're leaving.
No matter how tempting (or true) it may be, restrain yourself from spouting off all the reasons your current job sucks. Dissatisfaction can easily be interpreted as disrespect or condescension, and it's in your own best interest not to burn any bridges.
Instead, focus on the positive. If you accepted a new position elsewhere, explain that you found an exciting new opportunity that matches your life goals.
If you don't have another job lined up — that's the case among 68% of your fellow 2022 quitters, according to a March survey by FlexJobs — you might have to get creative.
Employee retention experts say it's a red flag when someone leaves without a Plan B. Your manager may dig deeper to uncover what you have against the company, so prepare a carefully worded explanation in advance. Try to explain why certain aspects of your job didn't work for you, personally, instead of outright condemning them.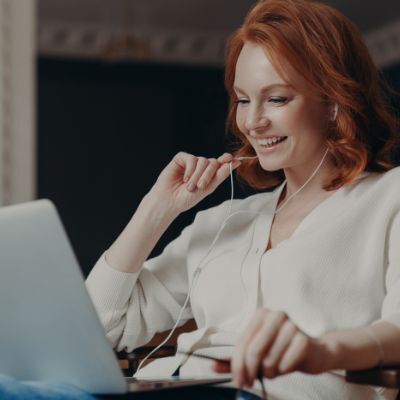 Show off your resume. We will show your profile to employers that fit so they can invite you to apply. Candidates who are invited to apply are nearly 3 times as likely to get hired.
Sign up for ZipRecruiter now
3. Let your boss decide how to tell others
When employees quit, it can be a delicate situation for managers. To minimize collateral damage and office drama, they may want to create a plan to break the news to the team.
You can think of ideas ahead of time and offer suggestions, but let your manager make the final call.
Many human resource experts think it's best for managers to send an email with the important details to all relevant staff, but all bosses are different.
Some may say you're free to tell your coworkers. Some may ask you to keep it on the down-low while they figure out a plan. And some may escort you off company premises immediately.
Be prepared for everything.
4. Offer to help find a replacement
You can soften the blow of your resignation by offering to help find a replacement. That might mean interviewing and training internal hires. Or it could involve writing a job description and vetting external candidates.
If you've never written a job description before, you can find free sample descriptions online for almost every job imaginable.
One of your manager's main concerns will be how your absence will affect performance. If you find a capable replacement to fill the gap you're leaving, you can minimize any bitter feelings.
5. Show empathy
You might be jumping for joy inside knowing your last days are ticking down, but keep it cool. Try to understand what your manager and coworkers are feeling.
Put yourself in their shoes: You're throwing a wrench into the workflow, temporarily complicating their lives.
When you leave, they might get stuck working long hours or training a frustrating new hire.
It's safe to say they're probably not as excited as you are. And if they see you giddily whistling around the office, it might not sit well.
Remember, you might be leaving them behind now, but you never know when you might work with them again in the future.
6. Finish strong
Just like relaxed high school seniors suffer from "senioritis," it's tempting to coast during your last weeks on the job.
This is a low-key way to burn bridges.
After you hand in your letter of resignation, you'll become the talk of the workplace. All eyes are on you, and if your boss and coworkers see you slacking, it'll feel like you're twisting the knife in their back.
Instead, finish like a champ. Go above and beyond. And make your last impression your best one.
Sponsored
Know you're a great match
We tell you if you're a strong candidate so you can prioritize where to apply. ZipRecruiter uses AI technology to match your skills to jobs you may not have found otherwise.