1. Water or wastewater plant and systems operator
Median salary: $49,090
Water and wastewater plant and systems operators are responsible for treating the water we use everyday using a system of machines.
The schedule for this career can be quite taxing, as most plants operate 24/7. Depending on the shifts you get assigned, you could be spending your nights treating water.
Water and wastewater treatment is a complicated process, so while you only need a high school diploma, long-term on-the-job training is required to become fully qualified for the position.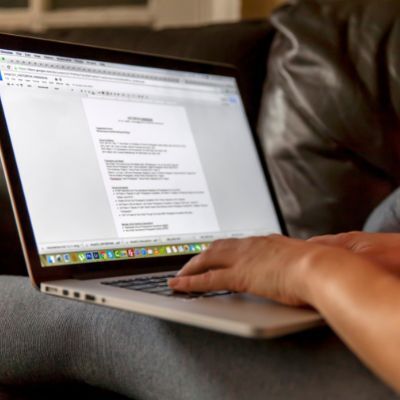 2. Construction equipment operator
Median salary: $49,100
If you loved playing with trucks as a kid, a construction equipment operator is right up your alley.
You'll be responsible for controlling all of the heavy machinery used in a variety of construction projects, whether it be for roads, bridges, buildings or other structures.
As you will need to know how to perform maintenance on these machines, taking courses in automotive mechanics could be helpful for you.
3. Carpenter
Median salary: $49,520
Working as a carpenter is probably one of the most stable careers on the job market. People will always need structures built, and if you know how to build and repair them, you'll always be in demand.
There are several different types of carpenters — like construction carpenters, rough carpenters and wood flooring installers — that you can specialize in to help narrow the work you'd like to do.
Going to a vocational school to get a degree in carpentry is recommended, but the most important thing employers are looking for in this field is on-the-job experience.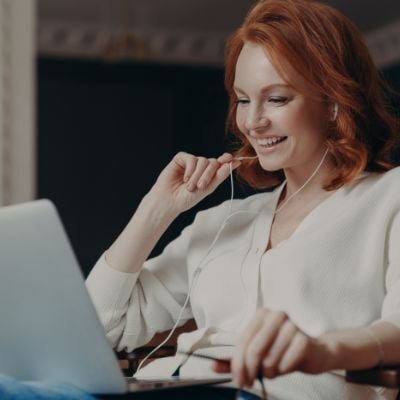 4. Diesel mechanic
Median salary: $50,200
If you love transportation vehicles, but don't like being on the road, becoming a diesel mechanic is a great option.
This job requires more technical skills than a regular mechanic, as you'll mostly be working with buses, trucks and other types of diesel engines.
Basic automotive repair knowledge is required to enter this field. If you're able to specialize in diesel engines during your education, all the better.
5. Heating, air conditioning and refrigeration mechanic
Median salary: $50,590
Heating, air conditioning and refrigeration mechanics, otherwise known as HVACR technicians, help keep the temperature in a building stable and comfortable.
This job also helps to maintain the air quality in buildings.
As an HVACR technician, you can also specialize in a few different aspects of an HVACR system — like radiant heating systems, solar panels, testing and balancing, or commercial refrigeration.
6. Sheet metal worker
Median salary: $51,370
Sheet metal workers use thin steel, aluminum or other metal alloys to create products for various industries.
As a sheet metal worker, you're able to specialize in several different areas. You can fabricate sheet metal products, work for the installation or maintenance of those products or become a testing and balancing sheet metal specialist.
7. Medical equipment repairer
Median salary: $51,610
The equipment used to treat patients is just as important as the doctors who operate them. As a medical equipment repairer, it's your job to install, maintain and repair any equipment used in a patient's care.
You'll usually be working during the day, but because this is such a vital field, it might require you to be on-call at all hours.
The education required to enter this field is more than a high school diploma. Some positions require an associate's degree in biomedical equipment technology or engineering.
8. Ironworker
Median salary: $53,210
Unlike the name suggests, if you want to become an ironworker, it involves working with both iron and steel.
This field requires a three- to four-year apprenticeship before you're able to start working.
As an ironworker, you can specialize in either structural iron and steel work to help set up the framework of a structure or reinforcing iron and rebar work to help secure the structure.
9. Heavy vehicle service technician
Median salary: $53,370
These types of technicians work to make sure any type of machinery and vehicles used in construction stays in working condition.
Heavy vehicle service technicians also work in other industries like farming, mining and rail transportation. You'll be able to specialize in one of these industries to narrow the scope of your work.
The education requirements are about the same as a diesel mechanic, with an emphasis on going to vocational school or community college for a year or two to complete a certification program specializing in large vehicle automotive repair.
10. Chefs and head cooks
Median salary: $53,380
If you love working in a fast paced environment, working as a chef or head cook is a position you'll thrive in.
While culinary school is an option, on-the-job training is more important to develop your cooking techniques. Often, people who work in back-of-house restaurant positions can apprentice at their restaurants to gain their technical skills.
Entry-level restaurant jobs are readily populating job search sites, so there are lots of options to get you started in the field.
11. Industrial machinery mechanic
Median salary: $54,920
Warehouse workers and factories function on automation. As an industrial machinery mechanic, you'll be making sure that automation runs smoothly.
There are several areas within this field where you're able to become a specialist.
Industrial machinery mechanics, also known as maintenance machinists, spot problems in machines before they become larger issues. Machinery maintenance workers do basic maintenance and repairs to make sure the equipment stays in working order.
When you need to completely take apart your machinery, that's where millwrights come in.
12. Wind turbine technician
Median salary: $56,230
Wind energy is a booming industry that's not going away anytime soon. As a wind turbine technician, also known as windtech, you'll be there to help install, maintain and repair wind turbines as necessary.
To enter into this field, you'll need to attend technical school, community college or obtain an associate's degree to help learn about wind energy technology.
13. Plumber and pipefitter
Median salary: $56,330
Plumbers and pipefitters work to install all the piping fixtures and systems in a building. This also means repairing any plumbing problems as they happen.
While plumbers and pipefitters have some overlap, pipefitters tend to specialize in the piping systems while plumbers are the ones you call to repair them. Plumbers also install small-scale appliances and amenities like dishwashers, water heaters, toilets and bathtubs.
14. Electrician
Median salary: $56,900
Electricians help install, maintain and repair any electrical systems in a building.
Every building requires electricity to power even the most mundane things, and electricians literally help keep the lights on.
Most electricians learn through a four-to-five-year apprenticeship program, which is roughly 2,000 hours of paid on-the-job training and technical instruction.
15. Water transportation worker
Median salary: $59,250
Water transportation workers sail the seas transporting both cargo and people over bodies of water.
Whether you want to work on a cruise ship, cargo vessel or tugboat, this job requires extended periods of time on the water.
There isn't any formal training required if you choose to be a sailor or marine oiler, but some positions require you to complete U.S. Coast Guard-approved training programs. After that, you are the captain now!
16. Telecommunications equipment installer
Median salary: $61,470
Telecommunications equipment installers, also known as telecom technicians, help keep us connected. They work to set up and maintain any device or equipment that carries a communication signal.
You're going to need a postsecondary education in electronics, telecommunications or computer networking — this job requires you to work with specialized hardware and other diagnostic equipment.
Telecom companies like Verizon use job search websites to find their candidates, so it's best to keep up to date with the job boards.
17. Electronics installer or repairer
Median salary: $62,020
As automated electronic control systems become more complex, this job is needed to help diagnose malfunctions in electronic equipment.
Electronics installers and repairers have a few specializations, and can work on anything from electric motors to industrial equipment used in generation stations.
This job requires time spent at community college or technical school to learn the mechanics of electronics.
18. Construction and building inspector
Median salary: $62,860
Construction workers can't just build whatever they please however they want. There are strict codes they need to abide by, and construction and building inspectors help ensure that they stay within those codes.
You're able to specialize your inspection purview to help narrow your work. There are different inspectors for homes, buildings, coating, electrical, elevators, HVACR systems and plumbing.
The training requirements vary depending on where you live and the type of inspector you wish to become. Many inspectors hold a bachelor's degree in engineering or architecture.
19. Railroad worker
Median salary: $64,210
There are many different types of railroad workers. Some drive the trains, some coordinate train activity and others operate the signals and switches in rail yards.
The lowest level of education you need is a high school diploma, though some employers require you to have some form of postsecondary education to become a railroad worker.
Most companies, like Amtrak, offer up to 12 months of on-the-job training for people looking to enter the field.
Once you've completed your training, you'll be working on the railroad all the live-long day.
20. Stationary engineer or boiler operator
Median salary: $64,680
Stationary engineers and boiler operators help to control any stationary engines, boilers or other mechanical equipment that helps provide the utilities in various buildings.
Some states and local governments require certain licenses to become a stationary engineer or boiler operator, but the highest level of education you'll need is a high school diploma.
Most people in this field gain experience through on-the-job training under the supervision of an experienced engineer or operator.
21. Boilermaker
Median salary: $65,360
Boilermakers work to assemble, install, maintain and repair any large container that holds liquid or gasses — like boilers, tanks and closed vats.
They help install and repair equipment like blast furnaces, water treatment plants, storage and process tanks, air pollution abatement equipment and smokestacks.
This job requires a four-year apprenticeship to become what is known as a journey-level worker. Getting related work experience through other careers on this list — like a pipefitter, millwright or sheet metal worker — will help you easily enter this field.
22. Line installer and repairer
Median salary: $68,030
Line installers and repairers, also known as line workers, can often be found hanging from telephone poles, installing or repairing cables.
This job can either specialize in electrical or telecommunications lines and requires only a high school diploma to start working.
However, there are some companies who would prefer you have a two-year associate's degree that would provide you with a basic understanding of telecommunications and electrical utilities.
23. Farmer, rancher or agricultural manager
Median salary: $68,090
Farmers, ranchers and other types of agricultural managers produce the crops, livestock and dairy products that result in the food we eat.
Farms and ranches are primarily family owned and operated, but you're also able to lease the land if you don't have any yourself to cultivate.
If you don't want to be around the physical product, agricultural managers take care of the day-to-day operations of various agricultural establishments.
24. Elevator and escalator repairer
Median salary: $88,540
Becoming an elevator and escalator repairer is a great way to keep the world moving.
You'll be helping install and repair various machinery like elevators, escalators, chairlifts and moving walkways — basically anything that moves people a short distance.
This field requires a four-year paid apprenticeship program sponsored by a union, industry association or company.
25. Power plant operator
Median salary: $89,090
The top paying trade job on this list is power plant operator. If you choose this high-paying trade field, you'll be working with the systems that generate and distribute electric power.
Power plant operators go through fairly rigorous, long-term on-the-job training to develop their technical skills. Even after getting employed, you have to take regular training courses to keep your skills up to date.
Sponsored
Know you're a great match
We tell you if you're a strong candidate so you can prioritize where to apply. ZipRecruiter uses AI technology to match your skills to jobs you may not have found otherwise.