What should you be looking for in a side hustle?
The ideal side hustle is a job that you actually enjoy.
If you have a passion for writing, consider offering your services as a freelancer. If you've taken up any arts-and-crafts hobbies during the pandemic, you could capitalize on your newfound skills and set up shop online.
Decide what you'd like to commit to in your spare time and figure out how many hours you'd like to dedicate to it. Ultimately, your new gig should be on your terms, so your schedule can be as flexible as you'd like.
Figuring out how much your services should earn you is a bit more tricky. Do some research and check out what other freelancers typically charge for the same job. As more people commission work from you and your reputation grows, you can increase your prices.
Side Hustle Nation says some of the most popular side hustles include online businesses, like blogging and podcasting, freelance projects and consulting, investing and e-commerce.
Keep in mind that if you want to sell items online using platforms like eBay and Etsy, you still need to report the extra income to the IRS this year.
Of course, all the extra income is going to add up when it comes to filing your taxes. Make sure to report it as well as your primary income on your tax return. There are tax software programs online that also make it easier for you to file returns when you're juggling multiple sources of income.
If you don't have the time to commit to a side business, but still need the extra cash, you could even sell some of your old stuff, like books you don't read or games you don't play, on a site that will earn you 33% more than other buy-back programs.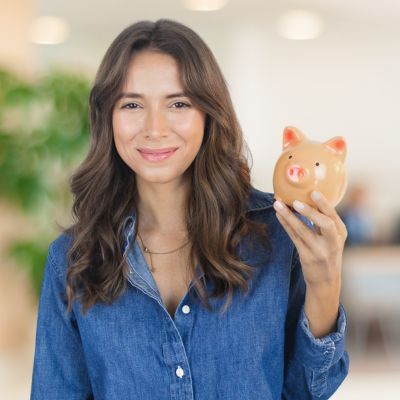 Don't let your money idle in low-interest accounts! Savvy savers are earning up to 10x more interest by keeping their hard-earned cash in a high-yield savings account. Find some of the best options here.
Get Started
How to go about finding one It might sound daunting to try and stand out amongst millions of workers in the gig economy, but there are online marketplaces and job boards that make starting out a little easier.
Set up a profile and connect with potential clients on an online marketplace for freelancers. Customers can also leave reviews of your work, which help attract more clients.
Or, check out a job board that matches you with employment opportunities that fit your needs and skills.
Look into tips to help you up your game in the gig economy as well.
What should you be doing with the extra income? Nearly half of side hustle workers were motivated by the prospect of having more extra cash, according to a survey commissioned by app integration company Zapier. Here are some smart ways to use that extra cash.
Sponsored
Streamline your debt repayment
Having a single loan to pay off makes it easier to manage your payments, and you can often get a better interest rate than what you might be paying on credit cards and car loans.
Credible is an online marketplace offering personalized loan options based on your unique financial situation.
When you consolidate your debt with a personal loan through Credible, you can roll your payments into one monthly installment. Find a lower interest rate and pay down your debt faster with Credible today.