Work-from-home capability When office workers around the country packed up their computers and headsets and began their work-from-home journey, nobody quite knew what to expect.
To be sure, the first few weeks — months even — were chaotic. Servers went down as more bandwidth than ever was consumed. People got caught on webcam in embarrassing positions. The work-from-home experience had all the initial makings of a disaster.
But people settled in. They adapted. Bosses learned how to manage remote workers. Companies figured out how to build camaraderie even in the absence of face-to-face interaction.
And over time, workers not only reported being more satisfied with their jobs, but they also became more productive. Who would've thought that the endless meetings that have long characterized office life were actually inefficient and a leading cause of job dissatisfaction?
Working from home also makes it easier to balance one's job with the rest of their life. Did it suddenly dawn on you during a 10 a.m. call with your boss that your kid has a soccer game tonight and his uniform isn't clean? No problem. You can throw it in the wash as fast as taking a bathroom break.
And in traffic-clogged cities like Los Angeles, Atlanta and Washington, D.C., who wouldn't relish the idea of skipping the morning and afternoon commute?
Even a year into the pandemic, managers expected a full quarter of the workforce would stay remote for a second year, an Upwork survey found. For many employees, it has become something they expect in any job they take, and an in-office requirement could be a deal breaker.
If your operation can support it, at least some work-from-home capability is a must-have in a post-pandemic employee benefits package.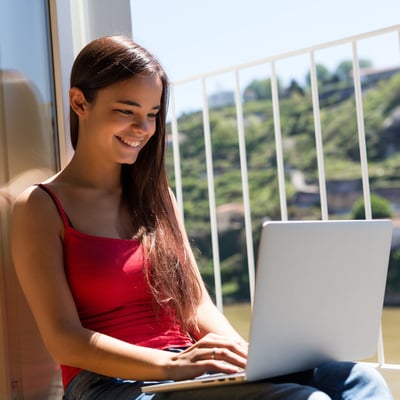 ZipRecruiter helps you secure the job of your dreams faster than ever. Speed up your job search today.
Get Started
Portability Simply working from home isn't enough for everyone. More employees want control over where that home is — in short, they want the ability to move to a new city or state without it affecting their job.
From a worker's point of view, it's the only thing that makes sense. If your company's office is in Chicago, but you're not actually working in the office, should you really be required to live in Chicago?
Companies are beginning to buy into this logic. American Express announced in October 2021 that it would allow its employees to work from wherever they want one month out of the year.
Sure, that still leaves 11 months in which workers are told where they can live, but it's a start — and there's nothing stopping your company from going above and beyond what AmEx is doing.
Portability is one of the best examples of a forward-thinking employee benefit in a post-pandemic world. If a promising candidate is deciding between your portable offer and a rival's offer that chains them to a certain city, that's a clear win in your column.
Generous paid sick leave Remember those stories you used to hear at retirement parties about the dedicated employee who gave four decades to the company and "never took a sick day"?
How dated do those seem now?
Not only is coming to work sick no longer viewed as a sign of valor, it's seen as inconsiderate or even dangerous.
If the pandemic taught employees nothing else, it's that they shouldn't be shamed, nor should their jobs or paychecks be placed in jeopardy, for choosing to stay home when they're not feeling well.
Employees want to know they can take as much time as they need when they're sick and that their light bill won't go unpaid because of it.
Will there be an occasional employee who takes advantage? Of course.
But the cost of a worker occasionally stretching the definition of "sick day" to mean "beach day" is a small price to pay to gain access to a higher caliber of candidate overall.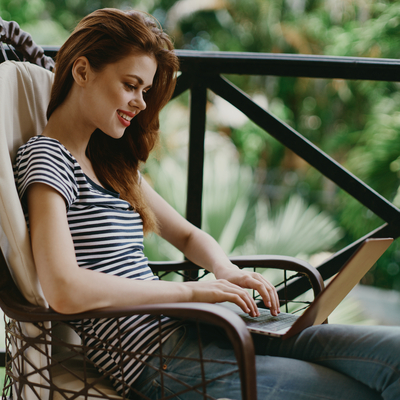 No matter where you are in your career, FlexJobs has you covered. Find the best remote, work-from-home jobs.
Get Started
Autonomy According to a recent Harvard Business Review study, more than half of American workers now consider flexibility more important than salary or other monetary benefits.
However, the study makes it clear that modern employees who want "flexibility" are really looking for autonomy. They don't just want options; they want to be the prime decision maker.
That encompasses everything covered above and then some. Today's workers want to be able to control when they work, where they work, what their work environment looks like and when they take time off.
In other words, as long as they're getting their work done, meeting deadlines and surpassing expectations, they don't want to be bound by arbitrary rules. And when you think about the rules and norms most of us have followed throughout our corporate careers, many of them are exactly that: arbitrary.
Is there anything magical, for instance, about the hours between 9 a.m. and 5 p.m.? Unless your employees have to work on the same projects at the same time or deal with customers during a specific set of hours, does it really matter when they do their work as long as they do a good job and finish it by the deadline?
Is there an unassailable reason why someone who sits at a desk and writes computer code, never coming face to face with a single client or customer, should be expected to wear a tie or even a collared shirt to work?
This generation of workers might not be the first to chafe against these common corporate policies, but they're the first to push back aggressively. So when you're posting your next job, make it clear you don't stand on ceremony — and your candidates will know your company isn't mired in the past.
Sponsored
Apply for your dream job in one click
Looking for a new job can be a time consuming process.
Rated the #1 job search site, ZipRecruiter helps you secure the job you've always wanted faster than ever. With its one-click apply feature and AI-driven smart matching technology, ZipRecruiter makes the process easy. Employers can even invite you to apply for their jobs.
Speed up your job search and check out ZipRecruiter today.