What is a recruiter? Recruiters, also called headhunters or search professionals, make the job search easier for job seekers, and the hiring process easier for hiring managers.
They are experts in tracking down candidates with specific skill sets and qualifications. They work as independent contractors, for bigger search firms or as in-house employees of large corporations.
Recruiters and search firms typically specialize in certain types of jobs and industries, so it's important to choose one experienced in your niche.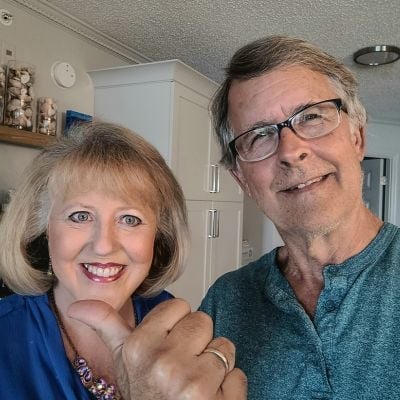 Benefits of working with a recruiter
Recruiters make hunting for top talent. They increase your visibility and find perfectly qualified candidates for your role — candidates that you may not have found on your own. That means:
You save time searching for and interviewing unqualified candidates.
You won't have to settle by hiring someone who is kind of a good fit.
You may only have to pay if your new hire sticks with you long term.
If you need to fill an important role requiring a particular skill set, the recruiter's fee can pay for itself.
The right hire requires less training. You can plug them into your business, and they'll add value to your company right out of the box.
Recruiters also can find the right candidate faster. If a recruiter fills your sales position three months faster than you could have on your own, that's three extra months of sales for your company.
The same can be said of using online recruitment sites like ZipRecruiter to put up your job postings and accelarate the hiring process.
How to find recruiters and search firms Employers can search for recruiters the same way job seekers do.
Use a directory
The easiest place to find a job recruiter is in a recruiter directory. These free directories allow you to search for recruitment firms based on location, industry, specialty and more. Some of the most popular directories are Online Recruiters Directory, i-Recruit and Searchfirm.com.
Ask for recommendations
Reach out to your network and ask colleagues in your industry about their experience using recruiters. If you find an agency on Google, you can get a better idea of whether they're a good fit by asking your peers about their experience with it.. A recommendation from a business colleague can increase the odds of a positive recruitment experience.
Search on Google
One of the easiest ways to find recruitment companies is by doing a Google search for recruiters in your area. Search firms use different names, so try different keyword variations, including "employment agencies in [city]" and "recruitment firms in [city]." To narrow down results even further, modify your search for the type of position you need to fill, like "tech recruitment firms in [city]."
Use LinkedIn
If your industry connections don't have any good recommendations, try connecting with a recruiter on LinkedIn. Type "recruiter" or "recruitment" into the search bar. Then use the dropdown menu to filter your search for People. This will bring up a list of people who use your search term in their LinkedIn profile. Keep in mind that recruiters go by many names, including "talent acquisition" and "recruitment specialist."
To narrow down your results, click All Filters, then select the industries and services related to your position. When you find a potential fit, click Connect and send them a personalized message.
Kiss Your Credit Card Debt Goodbye
Having a single loan to pay off makes it easier to manage your payments, and you can often get a better interest rate than what you might be paying on credit cards and car loans.
Fiona is an online marketplace offering personalized loan options based on your unique financial situation.
When you consolidate your debt with a personal loan, you can roll your payments into one monthly installment. Find a lower interest rate and pay down your debt faster today.
Get Started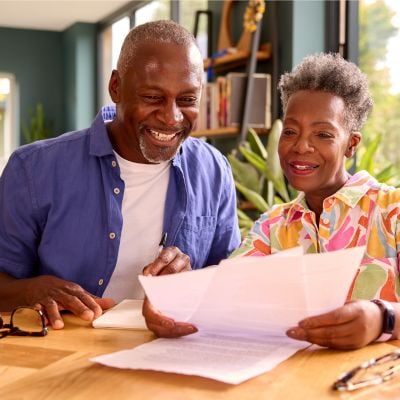 How to choose a recruiter Not all recruiters are created equal. Here are some essential tips to ensure you hire the right one.
Research the recruiter's network
A recruiter is only as strong as their network. To get a feel for their reach, do some digging on LinkedIn, social media and popular job boards to see who they work with and what their listings look like. If you're interested in working with a search firm, ask them what other companies they work with.
Seek out testimonials
Just because a recruiter has a big network doesn't guarantee they'll be pleasant to work with. Before hiring a firm, ask to see testimonials or case studies from happy clients. If they don't have anything to show, think twice about hiring them. You can try to contact their past clients directly — both employers and job candidates — but if the agency is as good as they say they are, they should be able to prove it.
Consider their specialty
General recruiters can be useful for basic, entry-level positions. But if you're looking for a specific skill set, find a recruiter who specializes in your industry and whose area of expertise matches your needs. Industry-specialized recruiters will better understand what your position entails, allowing them to find the best-fit candidates.
Other recruiters specialize in filling high-level positions. So if you need an executive manager, use a recruiter with a track record of headhunting executives.
Narrow your options
While it may be tempting to hire several recruiting agencies to find your perfect hire, this usually isn't a good idea. Recruiters have various fee structures. Some charge hourly, but many work on a contingency basis — they only get paid if they fill your job.
If you work exclusively with one agency, you can be sure they're dedicating the time, effort and resources to finding the perfect candidate for you. On the other hand, if you're working with three different agencies without exclusivity, they're not guaranteed payment and they'll be less likely to make your position a priority.
What questions should you ask a recruiter? The easiest way to vet potential recruiters is to interview them. Similar to job interviews, this allows you to quickly determine if they'll be able to help you. It also gives you a chance to build rapport and clarify the exact type of person you're looking for.
During your interview, ask questions like:
How do your fee structures work?
What other companies do you recruit for?
How long have you been recruiting in our industry?
Have you ever successfully filled a position similar to ours?
Can you share any testimonials or case studies of successful placements in our industry?
Once you find a recruiter with a strong track record, sign an exclusivity agreement to ensure they make you a priority.
While you're looking for the perfect recruiter, you can continue your hunt for the best candidates to fill open positions by searching through sites like ZipRecruiter. Take advantage of the free four-day trial or sign up for paid packages, which start at just $16 a day, and use ZipRecruiter in tandem with a headhunter.
Sponsored
Follow These Steps if you Want to Retire Early
Secure your financial future with a tailored plan to maximize investments, navigate taxes, and retire comfortably.
Zoe Financial is an online platform that can match you with a network of vetted fiduciary advisors who are evaluated based on their credentials, education, experience, and pricing. The best part? - there is no fee to find an advisor.