50. Heating and refrigeration mechanic
Salary: $45,910
This is not a job for people who run hot and cold. These technicians help control the temperature and air quality in buildings. An apprenticeship with a licensed technician may be required in larger cities.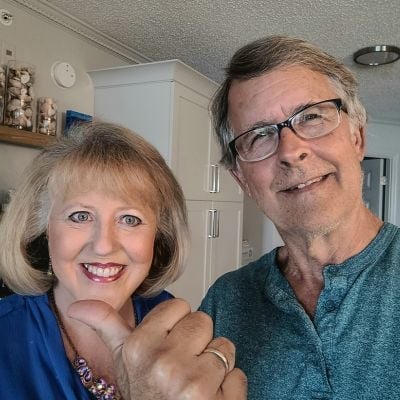 49. Auto body and repair technician
Salary: $40,370
In this job, you restore, refinish or even replace vehicle bodies and glass. With on-the-job training, you can complete certifications that are transferable throughout the industry.
48. Nuclear medicine technologists
Salary: $74,350
These experts prepare radioactive drugs used in MRIs. You can become a nuclear medicine technologist with an associate's degree or even a high school diploma, as long as you can become accredited within your state.
Kiss Your Credit Card Debt Goodbye
Having a single loan to pay off makes it easier to manage your payments, and you can often get a better interest rate than what you might be paying on credit cards and car loans.
Fiona is an online marketplace offering personalized loan options based on your unique financial situation.
When you consolidate your debt with a personal loan, you can roll your payments into one monthly installment. Find a lower interest rate and pay down your debt faster today.
Get Started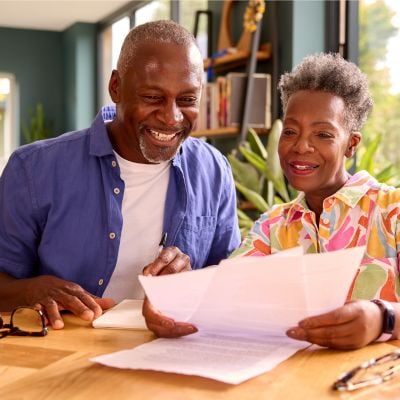 47. Bookkeeper
Salary: $38,390
This is a perfect job for anyone who loves numbers. A bookkeeper records financial transactions and helps produce financial records for companies. A candidate should be great with computers and have even better math skills.
46. Transportation manager
Salary: $89,190
Though this job offers high salaries, there's also a high risk of job loss due to automation. These managers keep things moving in the rail, trucking, shipping, energy and aerospace industries — often with only a high school diploma.
45. Insurance claims investigator
Salary: $63,670
These examiners for insurance companies work with accident investigators to determine whether insurance claims should be paid. An entry-level insurance investigator needs only a high school education, but moving up requires training and certifications.
44. Media equipment manager
Salary: $59,040
This field offers unique opportunities to brush shoulders with celebrities, politicians and even sports stars as you handle cameras, sound equipment and other gear. Advancement comes via on-the-job trainin
43. Welder
Salary: $39,390
Welders join or cut metal parts to build things we depend on daily. Typically, a welder starts out in an internship program that requires a high school education. The internships offer on-the job training plus additional classroom sessions.
42. Dental hygienist
Salary: $72,390
If you love attention to detail and chatting with people who can't really talk back, dental hygienist might be the job for you. These essential dental office employees check patients' teeth, do cleanings and offer those flossing reminders many of us ignore.
41. Teacher's aide
Salary: $25,410
Depending on the district, teachers' aides need just a good personal history with kids, a clean criminal record and a high school education. This job involves giving attention to children and working alongside a teacher to ensure classes go off without a hitch.
40. Immigration and customs inspector
Salary: $54,670
If you're looking for a solid job with the government but have only a high school education, you may be in luck. These inspectors work with freight handlers and law enforcement to protect U.S. borders.
More: 12 ways to improve your resume
39. Sales representative
Salary: $52,490
If you're outgoing and great with people, sales might be right for you. Many sales reps earn well above the median, thanks to commissions for selling everything from janitorial supplies to new cars.
38. Forest firefighter
Salary: $48,030
Forest firefighters are specialists who work in highly dangerous situations battling not only flames but also wind and smoke. They make a living saving homes, woodlands, infrastructure and people from one of the most dangerous threats on earth.
37. Paralegal assistant
Salary: $49,500
Paralegals are the key to a successful law firm, and the work can be exhilarating whether you are brand-new to the legal system or are working your way to a law career. The work includes drafting documents and client hand-holding, but the duties are varied and challenging.
36. Cosmetologist
Salary: $24,300
Cosmetologists work with their hands to make sure you look your best, no matter the damage you have done to your hair or skin. Though the median salary is low, many of these professionals can demand much higher pay based on location and skills.
35. Construction and building inspector
Salary: $58,480
These inspectors make certain that construction projects and completed buildings are safe and meet local and national codes and ordinances, as well as zoning regulations and contract specifications.
34. Occupational therapy assistant
Salary: $56,070
These care workers help those suffering from injuries, illness or simply old age rehabilitate, develop, recover, and improve their basic motor functions and skills for daily living.
33. Medical secretary
Salary: $35,060
Medical secretaries keep clinics and medical offices running efficiently. The job involves working with patients, filing medical records, dealing with insurers, making appointments and working with the doctor-on-call to help ensure that patients get great care.
32. Online advertising marketer
Salary: $127,560
If you are wanting to #hustle, this might be the job for you. Online marketers plan campaigns to promote products or services through social media, video, text and interactive internet ads.
31. Construction manager
Salary: $89,300
Construction managers are an essential part of any construction site — they plan, coordinate, budget and supervise the operation. Managers need to have an ability to lead and maintain the health and safety of the construction crew.
30. Hair stylist
Salary: $29,590
Who doesn't love having perfect hair? Stylists work with their hands to shampoo, color, cut and shape clients' hair so that their customers are happy and keep coming back.
29. Postmaster
Salary: $71,980
The U.S. Postal Service always delivers, no matter the weather. Postmasters run post office locations and supervise letter carriers, so mail deliveries are reliable and smooth.
28. Executive assistant
Salary: $37,230
Executive assistants work with higher-level company officials so they meet their daily schedules and goals. This is the perfect job if you are able to multitask and think on your feet to deliver for a boss.
More: What does an executive assistant do?
27. Construction machine operator
Salary: $45,045
These workers get to play with big toys all day long. Without their dump trucks, crushers or backhoes to move rock, transport lumber and complete other heavy-duty tasks, nothing would get done at construction sites.
26. Court reporter
Salary: $51,320
Court reporters are an essential part of the judicial system, on everything from murder cases to a simple divorce. The job involves producing word-for-word transcriptions for court records and, in some cases, television closed-captioning.
25. Receptionist
Salary: $27,920
Receptionists are the glue that keeps an office from falling apart. Typically, a receptionist's job means answering phones, receiving visitors and providing clients with basic information. Receptionists may also work on scheduling meetings and appointments.
24. Police officer
Salary: $61,600
The heart of a police officer's job is to protect the public. That can involve working with the community to reduce violence, or actively gathering evidence and chasing criminals. Law enforcement jobs that don't require a college degree are available at state, county and local levels.
23. Truck driver
Salary: $41,340
We see them all the time on our highways, and they play an important role in our economy as they move goods safely and efficiently. To become a truck driver, you will need to pass state testing requirements and have a clean driving record.
22. Surveyor
Salary: $59,390
Surveyors are the reason property owners know exactly what it is they own. The job entails making precise measurements for mining, engineering, mapmaking, large-scale construction and residential projects.
21. Fashion designer
Salary: $65,170
As Heidi Klum would say, this job involves understanding what's in and what's out. Designers create original clothing, accessories and shoes for the red carpet or the everyday world. You will need to be able to sketch and work with a computer — and must have an eye for fashion.
20. Diagnostic medical sonographer
Salary: $64,280
These technicians work with special equipment to produce images for doctors and specialists, and conduct tests for patients. With some on-the-job training and a keen interest in health and medicine, a person with a high school diploma can excel at this job.
More: Want to discover the most in-demand business skills? Learn from experts at LinkedIn Learning
19. Pet groomer
Salary: $22,230
If you are an animal person, a job as a pet groomer might be for you. These professionals clean, brush, cut and style the hair on our four-legged friends to keep them happy and healthy. You might start out at a veterinary clinic and later blossom into your own small pet-grooming business.
18. Electrician
Salary: $52,720
Electricians install, maintain and repair wiring, transformers and communications and control systems in homes or businesses. Wherever there's a construction site or just a building on the power grid, a certified electrician will likely be needed sooner or later.
17. A mystery shopper
Salary: $20,000
This is an intriguing job! You get to shop at a random store and report back on your experiences. Mystery shoppers help retailers know that store employees follow company rules and practices. These jobs offer a cool perk: You typically get to keep the merchandise you're asked to buy.
More: How to become a mystery shopper
16. Mechanic
Salary: $38,470
If you love cars and love getting to the bottom of the odd sounds they sometimes make, a job as a mechanic might be your calling. Mechanics inspect, maintain and repair vehicles of all shapes and sizes to keep them in roadworthy condition.
15. Illustrator
Salary: $57,410
No degree is necessary if you'd like to make your living as an illustrator, but you will need an artistic flair and an understanding of the latest technology. Illustrators create original artwork in a wide range of media, including video, software and print
14. Real estate broker
Salary: $46,410
The real estate business isn't for everyone. But if you have great client relationship skills and have an ability to buy, sell or rent properties, this is the field for you. Unlike real estate agents, brokers manage their own real estate businesses.
13. Police records officer
Salary: $38,500
This public servant makes sure that police records are stored correctly and are available for handing over to state or federal authorities with a warrant. You must be able to pass a criminal background check and prove you are extremely attentive to d
12. Commercial pilot
Salary: $105,720
Flying may no longer be as glamorous as in the movie Catch Me If You Can, but commercial pilots still hold jobs with tremendous responsibility commanding very complex equipment. Pilots must work their way up through ground school and regional jets before they can land a job with a major airline.
11. Detective
Salary: $61,600
These law enforcers work with police officers, but instead of walking a beat, detectives are the ones who arrive on crime scenes to investigate, collect evidence and help make arrests. The work is hard and the hours are long, but being a detective can be very rewarding.
10. Farmer
Salary: $66,360
Farming is hardly about throwing some seed on the ground and hoping something grows. Today's farmer utilizes technology and crop rotation to yield a maximum harvest. Farmers are the lifeblood of the food economy, and these difficult but fulfilling jobs are available in virtually every type of region.
9. Chef
Salary: $43,180
Being a chef is about more than food, it's about providing a great experience for restaurant patrons that will keep them returning for more. There are long hours and frustrating days, but if you truly love food it's a dream career.
8. Bartender
Salary: $20,800
Bartending requires skills that go beyond slinging drinks and pouring pints. You'll need to be able to time-manage, think on your feet and ensure the safety of your patrons. The salary may be low, but the tips at the end of the night normally make up for the poor base pay.
7. Web designer
Salary: $65,130
These designers make a living creating websites that are functional, beautiful and easy to use. They also work on existing sites to improve their look and function so that they stay up to date and perform well for users.
6. Actor
Salary: $34,034
From the stage to the TV screen, actors bring life to ideas and portray characters for the public's entertainment. The median pay isn't great, and it's not an easy business to get into. But if you get your break, it's possible to be a big (and well-paid) star.
More: How much do reality TV stars make?
5. Web developer
Salary: $66,130
Web developers work with web designers to create and maintain sites for companies or individuals. A developer oversees the technical workings of a site and monitors performance data, such as on the numbers of site visitors and the percentages who click on the ads or buy something.
4. Artist
Salary: $48,780
An artist creates paintings, pottery, quilts and other artwork for sale or exhibition, using a variety of tools and materials. Artists starting out generally need to find another job to supplement their income. But often, if you are true to your passion, you can make a living off your art.
3. Writer
Salary: $61,240
Hey, that's me! But in all seriousness, a writer creates books, articles, blogs, technical papers and other written materials. Today's writer has a ton of potential outlets for getting work before the public, including traditional newspapers and book publishers, websites, and even Amazon, with its e-books.
2. Firefighter
Salary: $48,030
Firefighters respond to life-threatening situations, including fires, accidents and medical emergencies. To be a good candidate, you will need to be strong, fit and smart. It also helps to have experience as a paramedic, volunteer firefighter or other first responder, to know that you can handle the stress.
1. Crime scene investigator
Salary: $56,750
It's not necessarily what you see on "CSI," but criminal scene investigators are an essential part of law enforcement. They photograph crime scenes, gather evidence and analyze it. A bachelor's degree is often needed, though not always.
Sponsored
Follow These Steps if you Want to Retire Early
Secure your financial future with a tailored plan to maximize investments, navigate taxes, and retire comfortably.
Zoe Financial is an online platform that can match you with a network of vetted fiduciary advisors who are evaluated based on their credentials, education, experience, and pricing. The best part? - there is no fee to find an advisor.