ZipRecruiter
Ranked the No. 1 job search site in the U.S. based on a G2 satisfaction survey, ZipRecruiter is a great place to start your job search.
Once you've completed your profile, ZipRecruiter will start matching you with potential jobs powered by its AI-driven smart matching technology. It will put you on the radar of the 2.8 million companies that use the site — with 10 million candidates reached by its marketplace each week.
Signing up with ZipRecruiter for your job search means you let high-paying jobs come to you, which gives you more of your time back. You'll also be able to see top trending categories on the site, including "vice-president," "executive" and "director."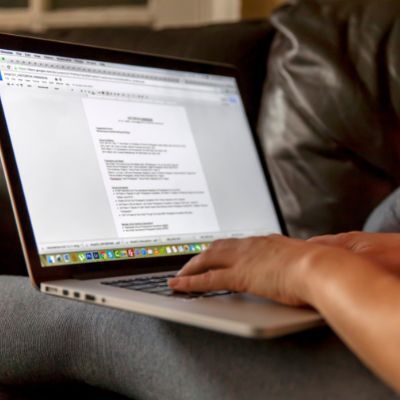 Don't have your next job lined up? ZipRecruiter is rated the #1 job site in the U.S. If you're looking for a job, you can sign up and put ZipRecruiter to work for you. We help you save time by making it easy to apply to jobs with one click.
Sign up for free
LinkedIn
If you're at an executive level, you've probably already heard of LinkedIn, the professional social platform that expands your network of work contacts.
Curating a good profile is especially important on LinkedIn, as it's probably one of the first things recruiters look for after your application.
Linkedin has a free version but the premium tiers give you access to more features. The premium versions range from "Career" or "Business" to "Recruiter Lite," and start from $29.99 a month.
Premium features give you access to get valuable insight into any company you're applying for, or reach out to employees outside your network.
Indeed
With more than 250 million unique visitors every month, Indeed is one of the go-to sites for job seekers and should be part of your research.
The site has a healthy number of job postings, with many C-suite jobs available to you. But where this site excels is the amount of information it offers.
On its company pages you can read reviews from current and former employees. You can also see all the jobs the company has posted and salaries it previously offered..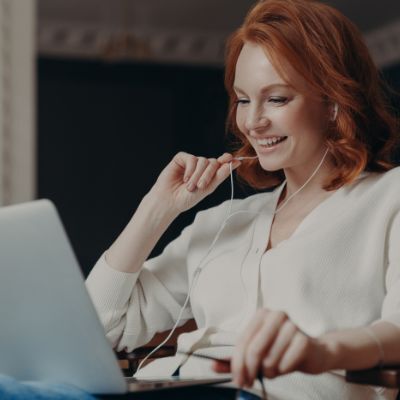 Show off your resume. We will show your profile to employers that fit so they can invite you to apply. Candidates who are invited to apply are nearly 3 times as likely to get hired.
Sign up for ZipRecruiter now
Glassdoor
Glassdoor is all about workplace transparency. It can be a great resource that offers information about the companies you're applying to.
The insights from Glassdoor are a bit more intensive than with other sites. It not only gives you salary ranges but also reviews on how that company conducts interviews, the benefits it offers and office photos.
The job search site operates through user reviews. It will require you to anonymously review some of your past employers before you can see company details, which can be inconvenient. But it also means you're seeing reviews from actual employees and not just what a company wants you to see.
ExecuNet
Founded by an executive who became frustrated with his job hunt, ExecuNet is lauded as one of the best job search sites for executives.
It has postings from Google, Apple and Verizon and can offer information about what's up there when it comes to top-level jobs.
However, without a premium membership, not much will be available to you. Prices start at $39 for 30 days, with a discounted rate of $99 for 90 days.
Ladders
The focus of Ladders is on jobs with salaries of $100,000 and up, so you know you're going to see quality job listings.
Not only can you search for premium executive-level jobs through the site, it also offers Apply4Me. This browser extension will ask you 18 questions about what you're looking for in a career and apply on company websites for you.
Ladders also offers career advice, resume building tips and interview coaching. It's free to sign up, with an option to upgrade to premium for $29.99 a month.
Lucas Group
Lucas Group is an executive recruitment firm that works with thousands of quality companies and professionals across multiple industries.
Unlike other job search sites, Lucas Group focuses on executive recruiting for C-suite jobs. It specializes in executive positions in marketing, legal and human resources, among others.
Not every job is posted on the website, which can be frustrating. But once you submit your resume it will match you with the jobs it estimates are best suited for your experience.
Hired
An AI-driven job search site, Hired matches tech and sales professionals with the world's most innovative companies.
Once your account has been approved, Hired will promote it to potential employers who will apply to you, instead of the other way around. Your profile will also be hidden from past or current employers, which means you won't have any awkward run-ins.
This is a tech-oriented job search site, so it might not be the best option for those who aren't in this field.
ExecThread
A confidential and recruiter-led job search site, ExecThread allows you to tap into thousands of top-level jobs you won't find elsewhere.
On top of being an exclusive place for executives to find employment, ExecThread also offers premium personal branding resources. Other services include upgrading your professional bio, refining your LinkedIn profile and executive resume optimization.
While it offers an impressive number of positions, there's a lack of postings from job markets outside metropolitan areas.
Robert Half
One of the most well-known staffing agencies, Robert Half is committed to helping companies complete their executive-level job searches in 90 days or less.
Once you sign up, Robert Half sends you personalized job recommendations. It also has physical locations you can visit to speak with recruiters.
While not the best site for C-suite jobs, a great number of director and vice-president positions are available.
Headhunter.com
A division of CareerBuilder, Headhunter.com is an easy-to-use job search site with an up-to-date database of executive positions.
Headhunter.com also lets you set up a job alert so you don't have to waste time searching. New postings are sent straight to your email.
There isn't much variety, as Headhunter.com seems to pull from other job search sites such as Robert Half or ZipRecruiter for its postings. Regardless, it could be good to set yourself up just in case.
All Executive Jobs
A U.K.-based job search site, All Executive Jobs offers executive-level positions in Europe.
It also offers exclusive opportunities not posted on regular job search sites. Your resume can also be viewed by recruiters to increase your chances at finding a top-level match.
Premium options offer access to a resume database to help you on your search as well. It also has partnered with CVTrumpet, the U.K.'s first executive CV forwarding service.
Exec-Appointments
Exec-Appointments has partnered with the Financial Times to help you find your next C-suite job.
Another job search site dedicated to top-level positions abroad, it offers job listings in various industries such as finance, IT, HR and banking all throughout Europe and the U.K. — especially London.
Once you've uploaded your resume, in-house recruiters help you find the perfect match.
Executives On The Web
Filled with resources, e-courses and recruiters dedicated to helping you find employment, Executives On The Web works in several industries to match you with the right opportunity in the U.K.
IT offers CV writing courses and executive recruiter targeting services to get you in shape to approach executive level positions. The premium option includes personalized care.
Its in-depth search allows you to see top-level job opportunities, but you will need an account to apply for positions that interest you.
Experteer
This specialized service provides high-level professionals with exclusive, executive-level opportunities in the U.S. and around the world.
On top of being a robust job search site, Experteer also offers a database of recruiters to aid in your search.
Its free accounts offer an overview of what's on the site, but have limited features. You'll need a premium account, which costs $39.95 a month, to unlock all of the job opportunities available.
Sponsored
Know you're a great match
We tell you if you're a strong candidate so you can prioritize where to apply. ZipRecruiter uses AI technology to match your skills to jobs you may not have found otherwise