41. Fire chief 👨‍🚒
Salary: $77,050
Firefighters put their lives at risk to save people and property, and a fire chief has a tremendous responsibility, supervising fire crews and firefighting operations. The work is gratifying — and can be fun. Wouldn't you love to ride a fire truck?
In some states, like New Jersey, a fire chief can make way more than average: upwards of $175,000 a year.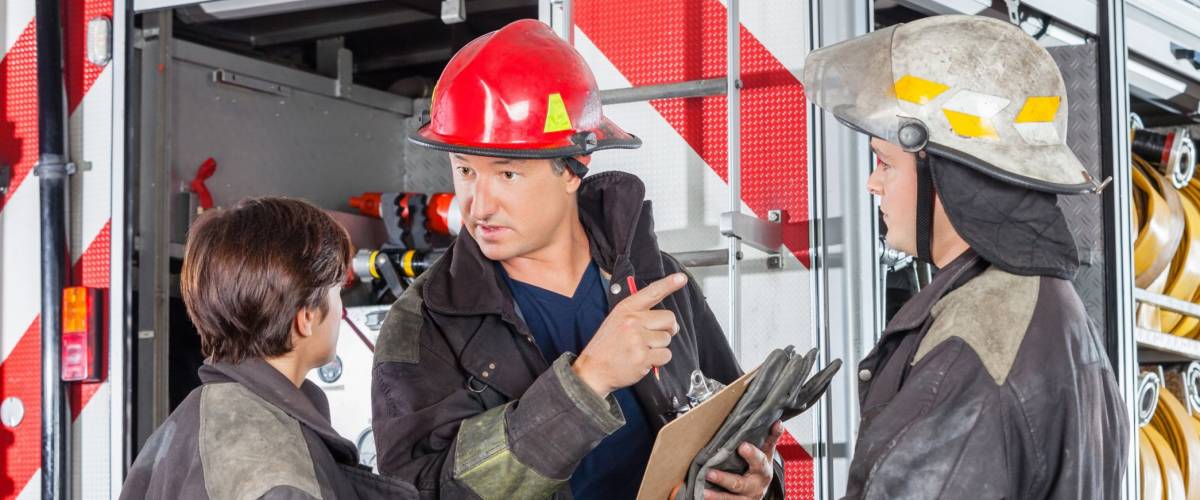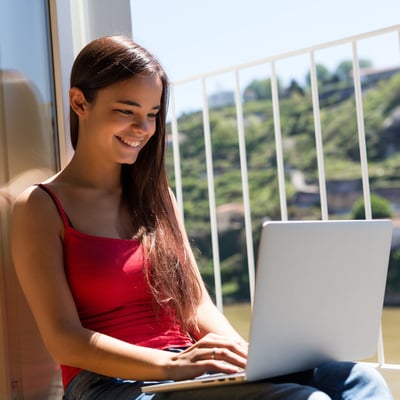 ZipRecruiter helps you secure the job of your dreams faster than ever. Speed up your job search today.
Get Started
40. Engineer
Salary: $73,000+
Engineers come in many varieties, but the one thing they all have in common is that they work to solve problems in their respective industries.
Salaries vary, too. The median annual pay for an agricultural engineer is $73,640, a civil engineer makes $83,540, and a typical aerospace engineer (who helps test rockets and satellites) earns $109,650.
39. Romance novelist
Salary: $61,240
Writing over-the-top romance novels can seem like a fun and lucrative way to earn a living — especially considering that Fifty Shades of Grey author E.L. James is worth $80 million.
But incomes for writers can vary drastically. Many emerging romance novelists have opted self-publish e-books rather than finding a traditional publisher. On Amazon, e-book authors earn anywhere from $10,000 up to more than $1 million a year.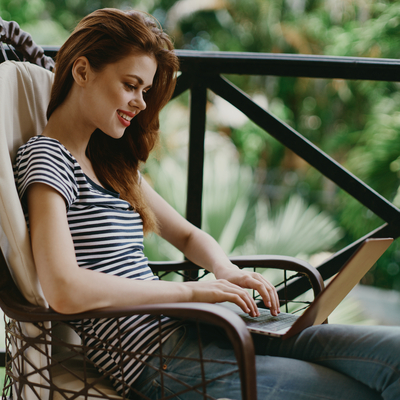 No matter where you are in your career, FlexJobs has you covered. Find the best remote, work-from-home jobs.
Get Started
38. Cruise ship entertainer
Pay (dancers): $13.74 an hour (median)
Working on a cruise ship sounds like a never-ending vacation. Entertainers get to go ashore when the ship is in port, so they enjoy a unique travel experience — along with free room and board.
Dancers, magicians, comedians, musicians and other cruise performers attend rehearsals during the day, and perform for a few hours at night. Contracts usually last for three to six months and pay up to $2,000 or more per week.
37. Food scientist
Salary: $62,920
In a series of films co-produced by Disney Consumer Products called "A Day in the Life of a Food Scientist," these taste creators are shown having fun brainstorming about new food products and conducting flavor tests.
But it can also be serious work. The majority of jobs in this field involve experimenting with crops and testing chemical additives in food.
36. Art therapist 🎨
Salary: Up to $80,000
Mix art and psychology together, and you get art therapy. After earning a master's degree, an art therapist can work in schools, psychiatric hospitals and veterans associations helping people express their emotions through art.
Unfortunately, there are not many job opportunities in this field, especially since many states don't recognize art therapy as a licensed practice.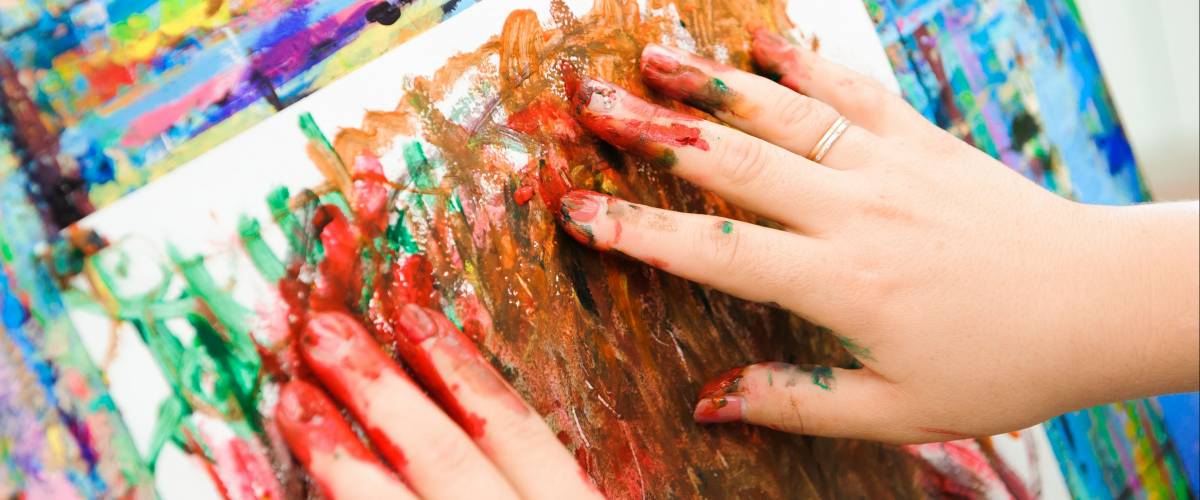 35. Music therapist
Salary: Up to $135,000
Similar to an art therapist, a music therapist usually works in schools, retirement centers and mental health facilities to help kids and adults express themselves through music.
Salaries start at $20,000 a year and climb to $135,000 for music therapists with private practices.
34. Lighting designer
Salary: $50,918
Have you ever admired the fancy light show at a concert and wondered how you could get that job?
Lighting designers usually need stage-lighting experience at schools and or in community theater before they can move up to careers in cities with higher-paying job opportunities. Pay for senior lighting designers averages $65,000, says Glassdoor.
33. Audio engineer
Salary: $65,240
Mic check, test 1, 2! These are the experts who work to get things sounding right in sports arenas, theaters, recording studios and movie and video productions.
The skills needed for these jobs can be self-taught or picked up through on-the-job training. As with most jobs related to the entertainment industry, opportunities are far more common in major cities.
32. Magician
Pay: Up to $350 an hour
Few magicians achieve celebrity status and conjure up a huge salary, but it's still possible to make a decent living performing street magic and booking private parties.
The pay for a magician doing private events ranges from $175 to $350 per hour, according to CostHelper.
31. Lego master builder
Salary: $37,500
Who wouldn't want to get paid to play with Legos all day? Master Lego builders create larger-than life statues and art installations.
Professional lego builders make $37,500 a year working at one of the Legoland parks, or they can earn thousands of dollars doing privately commissioned Lego art projects.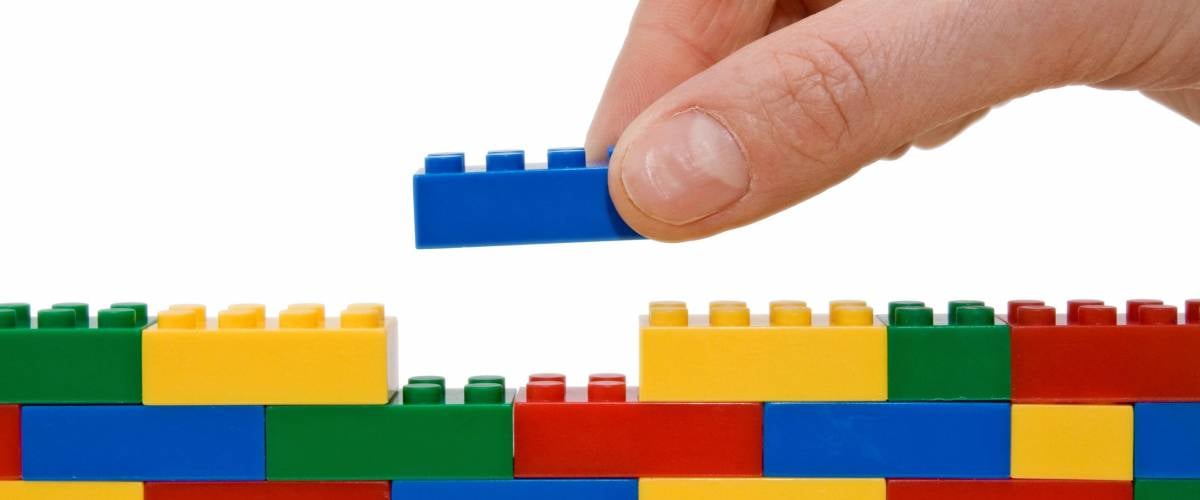 30. Zookeeper
Salary: Up to $42,178
Becoming a zookeeper may be the closest you'll ever get to exotic animals like lions, tigers and elephants.
Zoo animals require care 24 hours a day, seven days a week, which means zookeepers work nights, weekends and holidays. Pay ranges from about $19,000 a year to more than $42,000, according to PayScale.com.
29. Personal trainer
Salary: $38,160
If you love fitness and love the idea of pushing people around (for their own good!), becoming a personal trainer can be a great career.
Obviously, personal trainers to the stars earn a lot more than the median. The top 10% of trainers earn $73,000 a year on up, according to the Bureau of Labor Statistics.
28. Stunt performer
Pay: $933 per day (minimum)
Behind every action movie star is a fearless stunt double.
Rather than getting paid by the hour, stunt performers receive a flat fee for the days when they are needed on set. A stuntman or stuntwoman earns at least $933 per day, while a stunt coordinator is paid $1,100 per day, according to the Screen Actors Guild.
27. Brewmaster 🍻
Salary: Up to $50,000
Brewmasters make beer for a living, but don't think they get sloshed every day. Their job responsibilities include cleaning the equipment, testing new recipes and traveling to events on weekends.
The average pay starts at $40,000 and can climb to $50,000, according to JobShadow.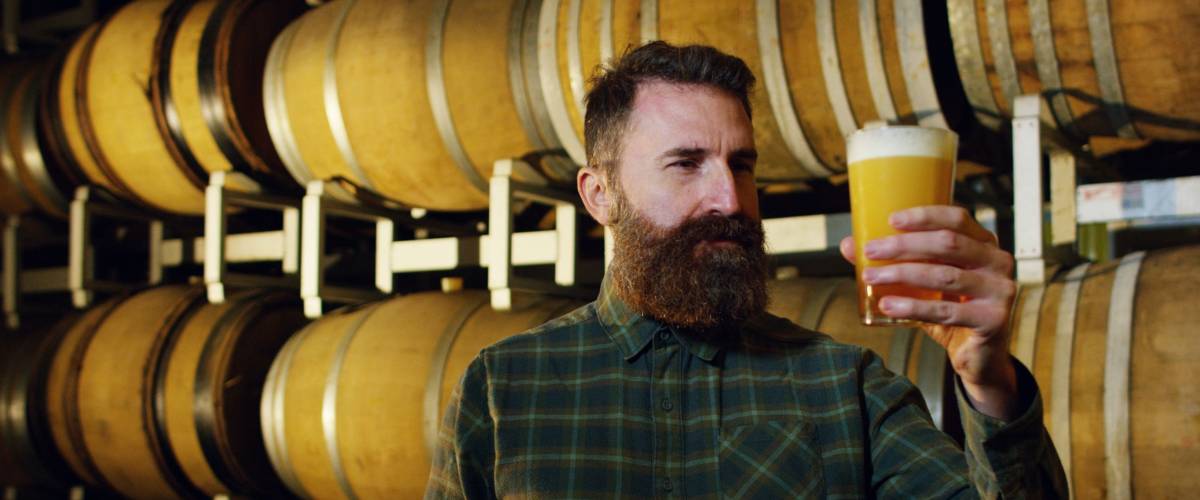 26. Fashion designer
Salary: $65,170
Designing clothes, meeting high-pressure deadlines and fixing a hem on a model about to walk the runway are just a few things that fashion designers do routinely.
The field is highly competitive, and most opportunities are in big cities. Or on "Project Runway."
25. Homicide detective
Salary: Up to $131,200
If you're a crime junkie and hate the idea of anyone literally getting away with murder, you might dream of cracking cases as a homicide detective.
The pay for a criminal investigator varies dramatically, depending on the location. The median salary can range from $42,000 a year in the lowest-paying places all the way up to more than $130,000 at the top.
24. Winemaker
Salary: $85,601
Making great-tasting wine can be complicated and requires a lot of knowledge in food science and chemistry. Some winemakers work for a large winery, while others decide to buy a vineyard and venture out on their own.
While the average salary for a winemaker is around $86,000 a year, those at the high end earn in the neighborhood of $132,000, according to Glassdoor. Salut!
More: "Not everyone can make wine, but they can invest in it with Vinovest
23. Concert promoter
Salary: $100,000
A concert promoter works with band managers to book concert venues and advertise upcoming shows.
Major perks of the job include scoring free concert tickets — and being able to boast, "I'm with the band!"
22. Airline pilot
Salary: $105,720
Being a pilot looks so cool and glamorous in the movies, doesn't it?
Learning how to fly a commercial airplane takes a lot of time and expensive training, and the jobs are high-pressure and can mean a lot of nights away from home. But the high salaries can make it all worth it!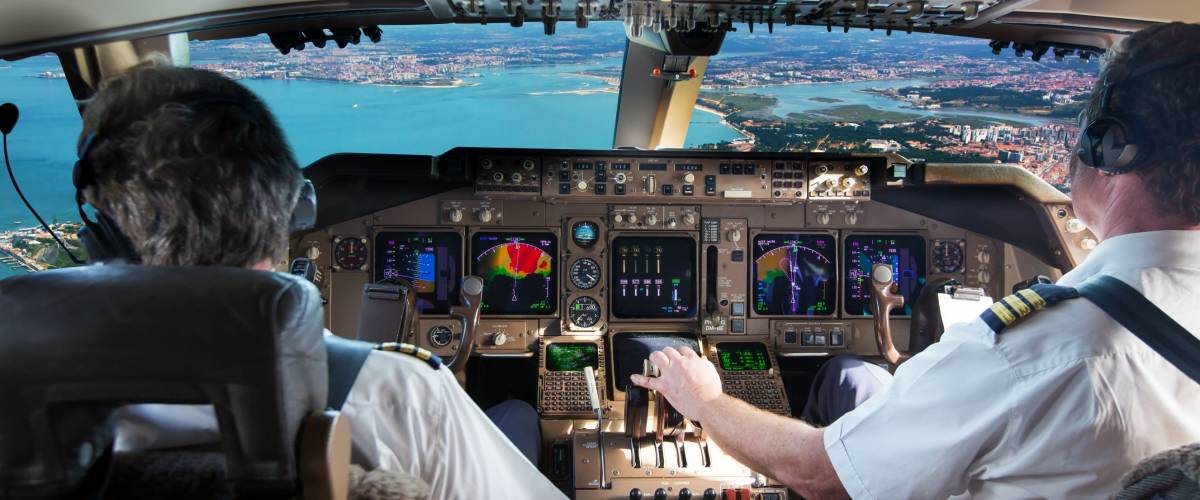 21. Dog walker
Pay: Up to $45 per dog per day
If you really love dogs, walking them could be a dream job, though probably a part-time one.
Dog walkers typically charge anywhere from $15 to walk one dog for 20 minutes on up to $45 for two walks per day, according to Angie's List. If the owner has additional dogs, those cost up to $10 each per walk.
20. Landscape architect
Salary: $63,480
Landscape architects use trees, lawns, flowers and other vegetation to create stunning natural surroundings.
These outdoorsy types design outdoor spaces for parks, businesses and private homes.
19. Event planner
Salary: $47,350
Event planners are the highly organized types who put together corporate meetings, conventions and more — and make sure that everything runs smoothly.
The jobs can involve travel, and occasional long nights. But the reward is that feeling of satisfaction when, despite all the people involved and the many moving parts, the event goes off glitch-free.
18. Park ranger
Salary: $55,000
Park rangers serve and protect what are often called "the pride of America": the national parks.
Part-time rangers typically make around $15 per hour, and full-time ranger pay averages between $53,300 and $56,666, according to Glassdoor. A supervisor can earn up to $80,000 a year.
17. Astronaut 👩‍🚀
Salary: Up to $144,566
How's this for an out-of-this-world career path? The money can seem astronomical, too!
According to NASA, the starting salary for an astronaut is $66,026. The pay can go up to $144,566 a year with time and experience.
16. Graphic designer
Salary: $47,640
Graphic designers use their artistic talents, computer technology and more traditional media (like painting and drawing) to create illustrations for advertising, book covers, websites and more.
Most graphic designers work for corporations, though 1 out of every 5 is self-employed, according to the Bureau of Labor Statistics.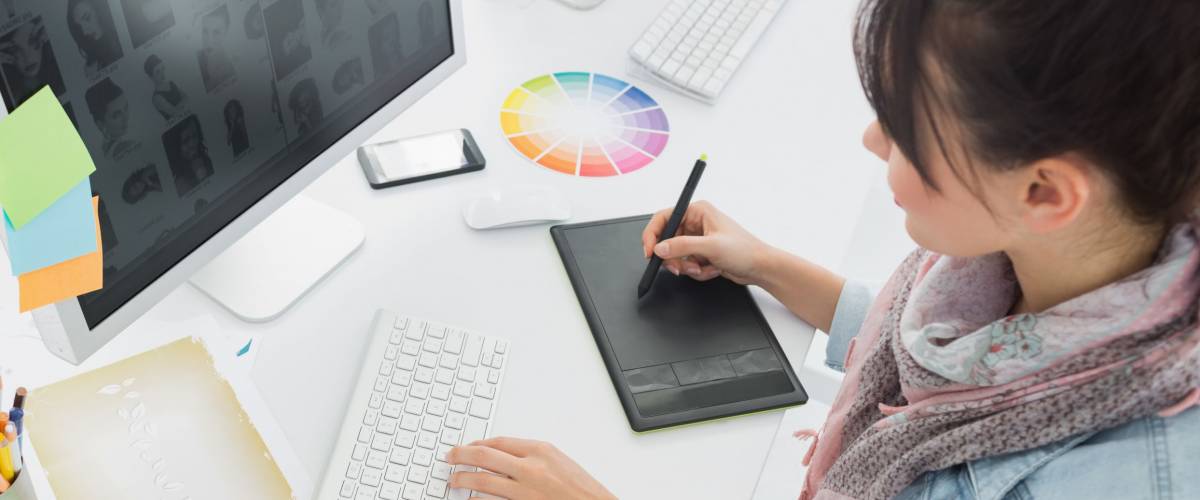 15. Video game designer
Salary: $68,000
If you love playing video games, you've probably imagined how incredibly awesome it would be to design them for a living.
It takes more than passion to land one of these jobs. Often you need a degree in game design, game development or computer science.
More: How to make money playing video games
14. Toy creator
Salary: $79,953
Want to be one of Santa's elves? Inventing new toys is a job where you can make kids happy and keep feeling like a kid yourself.
While the average pay is close to $80,000, senior toy designers earn nearly $100,000, says the Economic Research Institute.
13. Cruise director
Salary: Up to $120,401
Volleyball tournaments, trivia contests, cooking classes, bingo, storytime for the kids, happy hours for the adults — cruise-ship schedules are jammed with activities! A strong leader is needed to organize and oversee all of the events.
A cruise director makes anywhere from around $38,000 a year on up to more than $120,000, according to Payscale.com.
12. Professional athlete
Salary: $47,710
Remember, that salary figure is only the median. Celebrity athletes are among the richest people in the world, thanks to multimillion-dollar contracts and hefty endorsement deals with big-name brands like Nike and Adidas.
At the other end of the scale are Olympic athletes, who earn less than $15,000 a year, according to Forbes.
11. Ethical computer hacker
Salary: $92,600
Hackers have a reputation for being the bad guys, but computer programmers can actually use their powers for good — as ethical hackers.
Companies hire these information security analysts to reveal weak points in website security, to keep out the other kind of hacker.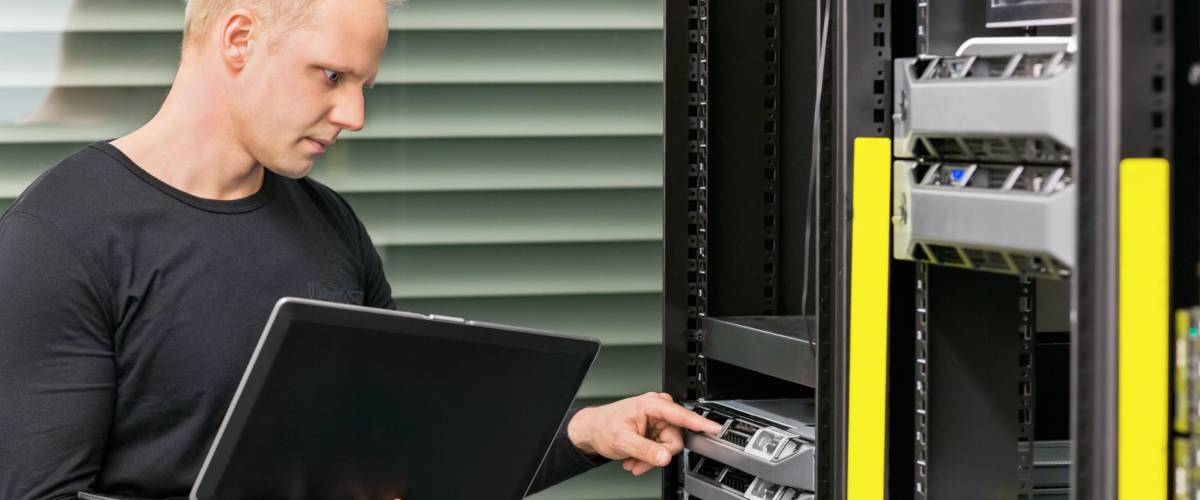 10. Wardrobe stylist
Salary: Up to $109,665
Choosing the perfect outfit for someone could be a dream job for fashion lovers. Retail stores hire stylists to dress mannequins and create window displays, while self-employed personal stylists hustle to find new clients in big cities.
It takes experience to make six figures working as a celebrity stylist, but everyone's gotta start somewhere. Pay ranges from around $23,000 to nearly $110,000 a year, reports PayScale.com.
9. Personal shopper
Salary: Up to $100,000
In the high-pressure corporate world, or in celebrity circles, people can be so busy they have no time to do their own shopping. So, they hire a personal shopper, or a "corporate concierge," to do it for them.
This is a great job if you love to shop — and love the idea of spending someone else's money. Personal shoppers typically make between $30,000 and $60,000 a year, though the best ones earn six figures, says JobMonkey.
8. Marine biologist
Salary: $60,520
Do you love snorkeling? Do you go to the beach not to sit in the sun but in hopes you'll spot a dolphin? Studying and caring for marine mammals and other aquatic creatures on a daily basis makes this job the perfect catch for many.
To become a marine biologist, you'll need at least a bachelor's degree. A master's may be needed to move up to investigative or scientific work.
7. Mystery shopper 🛍️
Salary: Up to $75,000
Like personal shoppers, mystery shoppers go on buying trips with other people's money — though in this case, the goal is to rate the store's customer service, cleanliness and more.
Often, these gigs are only part time. But JobMonkey says salaried professional mystery shoppers can earn anywhere from $40,000 to $70,000 per year.
6. Interior designer
Salary: $49,810
If you're a fan of those home makeover shows on HGTV, you've probably spent some time draydreaming about what life would be like as an interior designer.
The job isn't just about choosing fabulous window treatments and furnishings. It also involves understanding building codes and inspection regulations.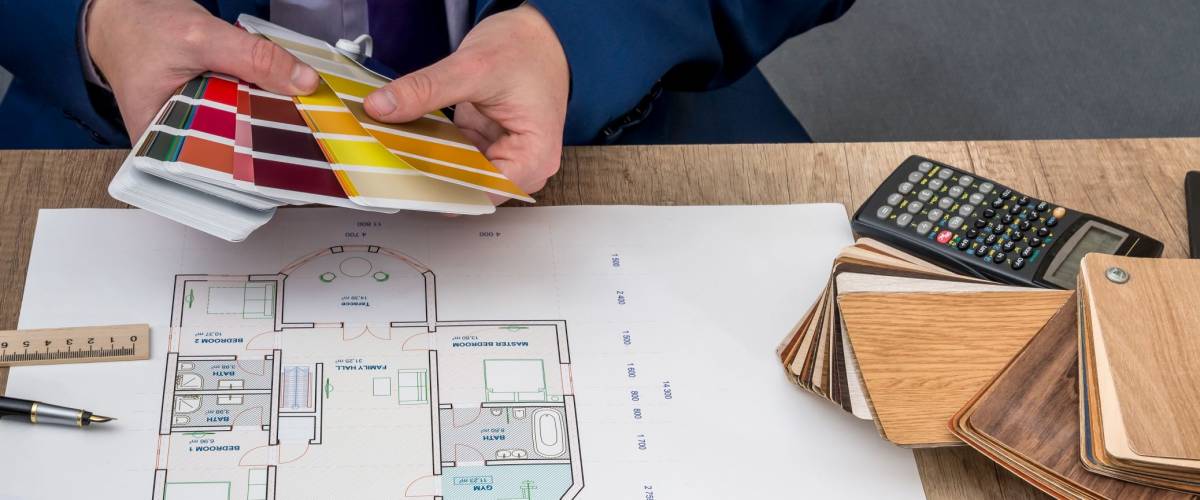 5. Chocolatier
Salary: $29,040
Working with chocolate for a living? Where can I sign up? A chocolatier is a professional chef who specializes in making amazing chocolates.
While the median salary for a confectioner may not seem all that sweet, chocolatiers working for Godiva reportedly earn up to $100,000 a year.
4. Supercar driving instructor
Salary: Up to $120,000
If you love an adrenaline rush, you can't get much better than a career as a driving instructor for "supercars" like Ferraris. Owners pay experts to teach them how to drive their luxury, high-performance cars in the best (and baddest) way possible.
Pay information is difficult to track, though a former NASCAR driver turned Ferrari instructor once indicated he earned up to $120,000 per year.
3. Food critic
Salary: $76,612
This job gets five stars if you love to eat (who doesn't?), love to write and love to share your opinions.
The Economic Research Institute says that while the average salary is around $77,000 a year, senior food critics with at least eight years experience average about $95,000.
2. Professional video gamer
Pay: At least $100,000 a year
Yes, it is possible to play video games for a living! Professional gamers play in front of audiences on video platforms including YouTube and Twitch.tv, and they participate in eSport competitions.
According to Business Insider, over 100 gamers earned $100,000 or more in prize money in 2014.
1. Voice actor
Pay: Up to $500 an hour
Voiceover artists bring cartoon characters to life, narrate audio books and record voice tracks for commercials. Many voice actors do the work from the comfort of their own home studios.
As with all acting careers, you must audition for gigs, and higher pay comes with experience. Voice actors can earn anywhere from $300 to $500 per hour.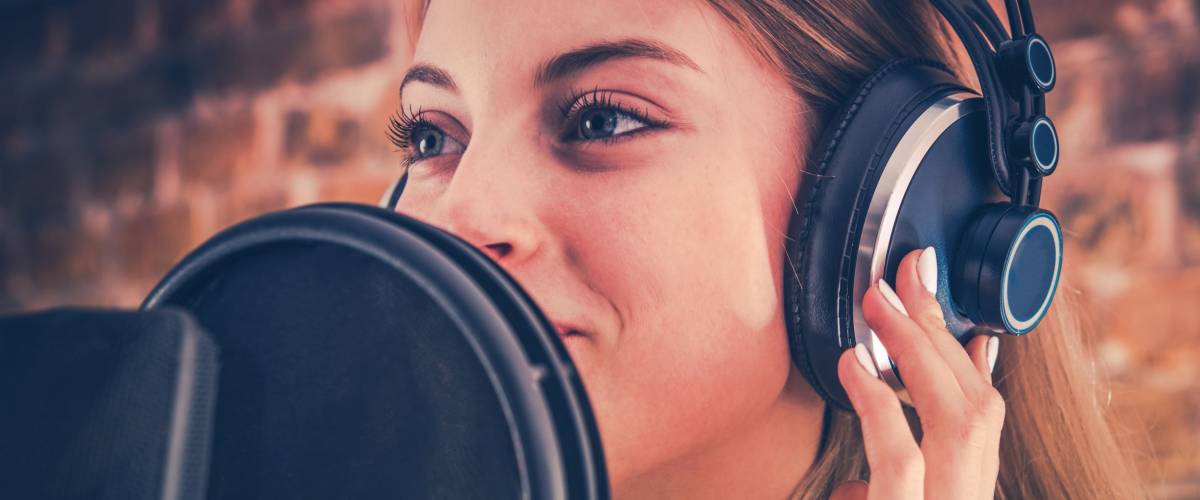 Sponsored
Apply for your dream job in one click
Looking for a new job can be a time consuming process.
Rated the #1 job search site, ZipRecruiter helps you secure the job you've always wanted faster than ever. With its one-click apply feature and AI-driven smart matching technology, ZipRecruiter makes the process easy. Employers can even invite you to apply for their jobs.
Speed up your job search and check out ZipRecruiter today.