1. ZipRecruiter
Rated as the top job search app based on 2021 job seeker app ratings, ZipRecruiter has several features not available on other job search sites.
The main thing that makes it the best job search site is Phil, ZipRecruiter's own personalized job assistant. Powered by ZipRecruiter AI technology, Phil works to help you stand out to potential employers and gives you updates on your application.
You can also target work-from-home opportunities within your search with keywords such as "remote," "virtual" or "online."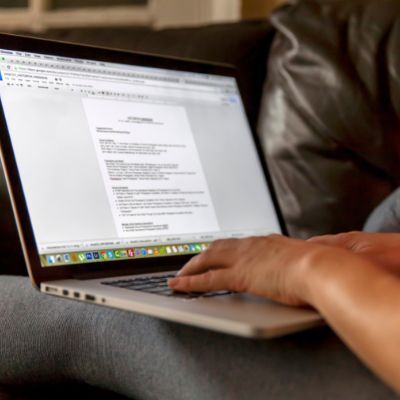 2. LinkedIn
LinkedIn is a professional network used to help you stay connected. It works more like a social media site, where you create a professional profile with your resume details to help you stand out from your future competitors.
The job boards on LinkedIn are pretty robust, and you're able to filter your search for "on-site," "remote" or "hybrid" jobs. While you will need to do some legwork upfront, it can help you show off what you have to potential employers.
3. Indeed
With more than 250 million unique visitors every month, Indeed is another go-to job search website for people looking for all kinds of employment.
You can make a profile with resume details that makes it easier for you to apply for jobs.
There's no specific section for remote work, but you can change your location to "remote" to see any available opportunities.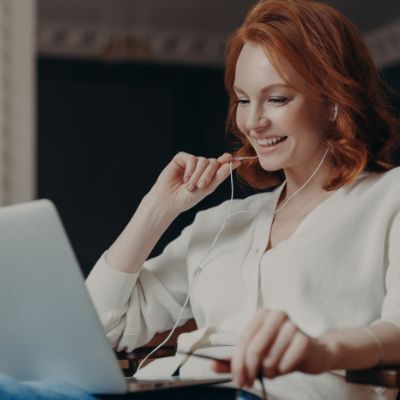 4. FlexJobs
Made for people who are interested in remote work, FlexJobs vets every job posted to make sure it leads to a legitimate position.
FlexJobs focuses on about 50 categories of remote work, from creative to consulting, at every career level.
Unfortunately, FlexJobs has a membership fee. They do offer a satisfaction guarantee, however, in which you can request a refund up to 30 days after your initial purchase.
5. We Work Remotely
Advertised as the largest work community in the world, We Work Remotely posts 1,000 new jobs every month.
You can filter your job searches by location, time zone and company, and you can toggle between full-time and contract.
While We Work Remotely offers some variety in types of jobs, the site seems to focus on tech-based positions such as programming, DevOps and system admins.
6. ProBlogger
For around 15 years, ProBlogger has been the go-to job search site for anything related to written content. It offers a variety of full-time and part-time jobs, as well as contract and freelance opportunities.
It's a niche site, as it deals only in writing opportunities. Remote positions can be filtered by setting your location to "remote."
7. UpWork
Voted the No. 1 freelance platform of 2021, UpWork connects you with employers to help you find work that fits your schedule.
Its postings can be sorted by industry and provide relevant details such as timeline, the amount of work and the budget.
UpWork gives you 10 free connections with a free account, and 80 if you upgrade to the "Freelancer Pro" tier at $14.99 a month. It also takes a sliding-scale percentage of your work based on the total client billing, between 5% and 20%.
8. Fiverr
Another freelance platform, Fiverr has a robust selection of industries. You'll find options for longer projects, but the platform is generally known for one-off creative projects such as brand style guides, animation work and custom music.
Unlike UpWork, Fiverr doesn't charge fees to connect you with potential employers, but it does take a standard 20% of your earnings.
9. Virtual Vocations
A small, family-run company, Virtual Vocations is dedicated to providing quality remote opportunities.
Its catalog of opportunities spans several industries, but some of the most popular on the job search site are customer service, account management and information technology.
It's free to join Virtual Vocations, but it also offers a premium membership option that comes with courses, resources and coaching sessions to help you stand out to potential employers.
10. Jobspresso
Jobspresso focuses on promoting high-quality remote jobs in tech, marketing and customer support.
All the jobs posted are reviewed and curated. Job seekers can customize their profiles to be more appealing to potential employers. You're also able to see job details without creating an account.
11. Outsourcely
If you're looking to get your foot in the door of a remote-work career, Outsourcely might be the place to start.
You can look through the jobs on this remote job search site or have your custom profile be discovered by potential employers.
Unlike other sites such as UpWork or Fiverr, Outsourcely is 100% free to use and doesn't take a cut of your earnings.
12. PowerToFly
PowerToFly is a female-focused tech job board founded to help fast-track economic equality.
Remote jobs are a featured category on the site, and you can set up a job alert to hear about opportunities that interest you.
PowerToFly also offers mentorship, coaching and educational resources to help you get a job faster.
13. SkipTheDrive
With easy-to-use features and no account required, SkipTheDrive is an uncomplicated job search site that allows you to use simple searches to find remote work.
The search function is bare-bones, but every post takes you directly to the company site. It's a simple way to see which companies are hiring for remote positions.
14. Dribbble
Dribbble is a job search site catering to graphic designers looking for work.
While the job board is free to use, it also offers a premium subscription package for freelance designers looking for short-term projects.
The site also showcases design projects to give you some inspiration, and it features up-and-coming designers.
15. Stack Overflow
If you're a developer, or looking to get your start in tech, Stack Overflow is a site you should be keeping an eye on.
Started in 2008, Stack Overflow is a community of coders who share resources and, more importantly, jobs. You're able to filter your searches to reflect your tech likes/dislikes as well as the perks that come with the job.
16. Working Nomad
A general job board for people looking to ditch their commute, Working Nomad curates reliable remote positions for a variety of industries.
They work with reputable companies to make sure remote workers are getting quality opportunities that require only a computer. You can also subscribe to job alerts so you are notified when new jobs open.
17. Handshake
Handshake started out of a want to help college students find careers they care about.
The job search site works with more than 1,400 colleges and universities and more than 650,000 employers. They have a remote category, but the selection is rather slim.
If you're a student without experience in your chosen field, Handshake is a good way to get connected.
18. Jora
Available in more than 36 countries, Jora is a great job board if you're looking for opportunities outside the U.S. It's also the top-ranked job board in Australia.
You won't find a filter for remote work on the site, but you can filter remote positions through the location search field.
19. Remotive
Remotive is a remote-only job board with a whimsical personality. This community-focused site has developed a number of Slack channels for job seekers looking to connect. They also host webinars to help you improve your search.
The site seems to offer mostly tech companies, with Software Development being the leading job category by far.
20. AngelList
Another startup-focused job board, AngelList connects you with opportunities at developing companies that can help you get in on the ground floor.
It offers a personalized filter that allows you to customize your search. It's also geared toward tech-leaning jobs.
Unfortunately, AngelList doesn't allow you to view and apply for jobs until you make a full profile, which can be a little annoying when you just want to browse what it has to offer.
Sponsored
Know you're a great match
We tell you if you're a strong candidate so you can prioritize where to apply. ZipRecruiter uses AI technology to match your skills to jobs you may not have found otherwise.