20. Judge
Median salary: $141,080 per year
Being a judge means having a lot of power within a courtroom and there is a lot of responsibility that goes along with that. Accordingly, becoming a professional judge is a process that can take decades.
Most people in this profession come from a long career of practicing law in addition to years of post-secondary education. They are often appointed or elected into their positions to serve a fixed renewable term.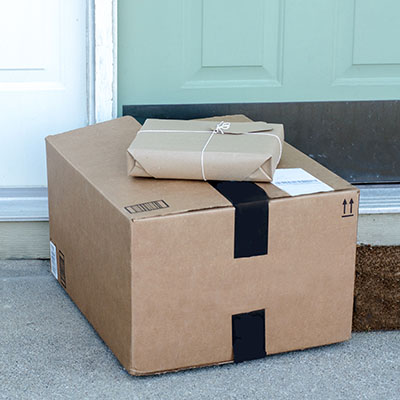 19. Marketing manager
Median salary: $142,170 per year
Every great product has a team of marketers working behind the scenes to generate interest from consumers. And being the head of that team comes with quite the salary.
But being a marketing manager can be a difficult career path and not all salaries are created equal. Doing a bit of research on job search sites can help you get more information on your salary expectations.
18. Architectural or engineering manager
Median salary: $149,530 per year
If you had fun playing with Lego as a child, then you might have the technical skills to become an architectural or engineering manager.
It's preferable that you have a master's in engineering management, technology management or business administration for this position. You'll need a track record of leading construction of different types of structures.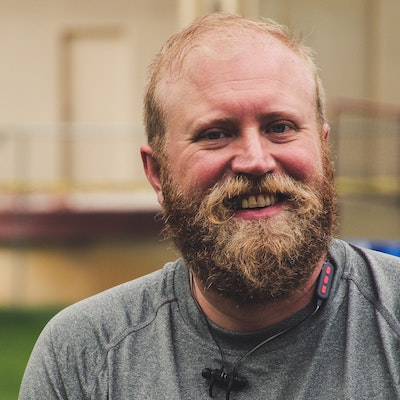 Sign up for Credit Sesame and see everything your credit score can do for you, find the best interest rates, and save more money at every step of the way.
Get Started—100% Free
17. Computer and information systems manager
Median salary: $151,150 per year
Contrary to what you might think, an information technology professional does more than tell you to restart your computer. People in this job get at least a bachelor's degree in computer and information technology to gain the technical skills to assess that restarting your computer is the best option.
A computer and information systems manager requires several years experience in lower-level IT professions before moving up to management.
16. Dentist
Median salary: $158,940 per year
The requirements to become a dentist in each state differ, but mostly the job requires that you be a doctor of medicine in dentistry or doctor of dental medicine.
You'll also need to complete a two- to four-year residency from a Commission on Dental Accreditation accredited program.
15. Airline pilot, copilot or flight engineer
Median salary: $160,970 per year
Becoming an airline pilot is a relatively accessible career path, as the required education is relatively low.
You gain the technical skills by getting your pilot's license with a Federal Aviation Administration-certified flight instructor or school. Once completed, there are a few ways to gain experience such as being a flight instructor, on-demand charter pilot or working in the military. You need a certain amount of work experience to get a job at a major airline.
14. Pediatrician
Median salary: $177,130 per year
Getting to make children feel better is a reward in itself, but the pay you'd receive as a pediatrician certainly doesn't hurt.
Becoming a pediatrician requires the same training as becoming any other doctor. While general pediatricians make less than other general doctors, their work schedules can often be more regular. Be sure to stock up on lollipops!
13. Dentist, specialist
Median salary: $183,300 per year
Becoming a specialized dentist, like an endodontist or periodontist, does come with a few more years of school on top of your dental degrees.
But if you want a step up from being a general dentist, picking up a specialization can get you some extra money.
12. Nurse anesthetist
Median salary: $183,580 per year
If you have always wanted to enter the medical field by becoming a nurse and you're willing to put in the extra work for more pay in the long run, becoming a nurse anesthetist could be the right career for you.
For this specialized job you will first need a Bachelor of Science and must be licensed as a registered nurse. You will then need at least one year of experience as a registered nurse in an intensive care unit and you'll have to complete a Master of Science in nursing or Doctor of Nursing Practice.
Finally, you need to complete a Certified Registered Nurse Anesthetist training program and pass the National Certification Examination. The entire process will take seven to 10 years.
11. Chief executive
Median salary: $185,950 per year
If you don't want to go into the medical field but still want to make a lot of money, becoming a chief executive is your best option.
The educational requirements for this position are easy enough to get, but you're going to have to develop your leadership skills through various management positions to get to the top. There's flexibility in what industry you choose, but success comes at the price of long hours.
10. Family medicine physician
Median salary: $207,380 per year
Your family doctor is someone whom you should see regularly for your entire life. If you love seeing the same friendly faces once or twice a year, then this career path is right up your alley.
You won't be dealing with any major surgeries, but you are the first line of defense when diagnosing. Physicians also have the responsibility to refer out to specialists when a medical issue goes beyond their scope of work.
9. Prosthodontist
Median salary: $208,000+ per year
A specialized dentist that deals with broken or missing teeth, a prosthodontist career is perfect for anyone looking to double down on dental science and help give people their pearly whites back.
You'll be working with artificial devices like dental implants, dentures, bridges, crowns and veneers.
8. Orthodontist
Median salary: $208,000+ per year
Orthodontists specialize in correcting the teeth you have rather than replacing them. You'll be applying braces and retainers, molding mouthguards and all the pleasant dental accoutrements that prevent you from chewing gum.
If you're good at diagnosing problems while they're preventable, this might be the right path for you.
7. Oral and maxillofacial surgeon
Median salary: $208,000+ per year
When a dentist has reached their last resort, they call in the oral and maxillofacial surgeon.
This job requires you to do surgery on anything related to the mouth or jaw. This can be as simple as a routine wisdom teeth surgery, but could escalate to something like a misaligned jaw, tumor removal or dental implants.
6. Physician, all other; and ophthalmologist, except pediatric
Median salary: $208,000+ per year
The "other" part of this type of physician is a little broad. It could mean being an allergist, cardiologist, dermatologist, oncologist (cancer treatment) or ophthalmologist (eye specialists).
Basically, any of the -ists specializations that aren't dental related go here.
5. Anesthesiologist
Median salary: $208,000+ per year
Anesthesiologists have access to the best stuff, which is a high-paying salary. While the Bureau of Labor Statistics didn't give an exact range, ZipRecruiter puts the median salary at $347,662.
Your work life depends on when surgeries happen — scheduled or emergency. It can often lead to a long and unpredictable work schedule. But you're an important part of the operation, as you make sure you provide the right amount of anesthesia to keep the patient sedated.
4. General internal medicine physician
Median salary: $208,000+ per year
As with the family medicine physician, general internal medicine physicians — or internists — deal with common diagnoses. The difference is they specialize in adult diagnosis.
The appointment times are usually quick, so you need to be good at diagnosing effectively.
3. Surgeons, except ophthalmologist
Median salary: $208,000+ per year
Becoming a surgeon is a highly specialized profession. The job is quite literally life or death.
While being a surgeon is one of the highest paid jobs in the medical field, it's also grueling work. You'll work long, irregular hours while constantly on-call and fielding questions about procedures.
Focusing on preventative or elective surgeries can help regulate your schedule, but this is often a luxury in the profession.
2. Obstetrician-gynecologist
Median salary: $208,000+ per year
An obstetrician-gynecologist — or OB-GYN — specializes in vaginal, ovarian, uterine and cervical reproductive health.
While the schedule can resemble something closer to that of a dentist, the responsibility of delivering babies can add irregularity to your schedule.
1. Psychiatrist
Median salary: $208,000+ per year
Psychiatrists are at the top of this list. How do you feel about that?
Unlike all the other medical professions on this list, a psychiatrist specializes in treating mental health problems. You're able to focus on either adult or childhood psychology with some flexibility in how and where you work.
Looking to change jobs?
ZipRecruiter can help you find the best jobs available in your area with posted salary ranges.
Find the right salary for you
Sponsored
Here's how to save up to $700/year off your car insurance in minutes
When was the last time you compared car insurance rates? Chances are you're seriously overpaying with your current policy.
It's true. You could be paying way less for the same coverage. All you need to do is look for it.
And if you look through an online marketplace called SmartFinancial you could be getting rates as low as $22 a month — and saving yourself more than $700 a year.
It takes one minute to get quotes from multiple insurers, so you can see all the best rates side-by-side.
So if you haven't checked car insurance rates in a while, see how much you can save with a new policy.