More states are requiring salary ranges on job listings
Under the new law, all New York employers with at least four workers will need to post salary ranges on external advertisements for job roles — and same goes for internal postings for existing employees interested in a promotion or transfer.
This will also apply to remote employees of New York businesses who work outside of the state, but won't be enforced for government agencies or temporary help firms.
While seven states — California, Colorado, Connecticut, Maryland, Nevada, Rhode Island and Washington — have already passed pay transparency laws, another 16 states and the District of Columbia have been considering similar bills this year, reports the National Women's Law Center.
According to Indeed, Colorado — the first state to implement pay disclosure laws — is considered the most salary-transparent state, with 81% of postings featuring salary data.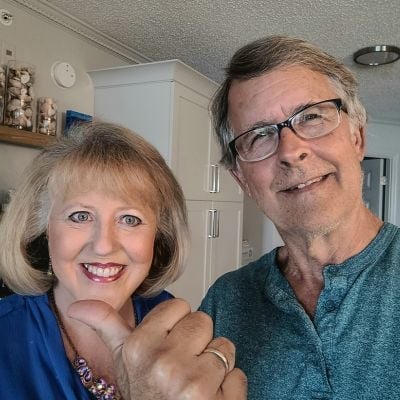 How these laws impact the employment landscape
TJ Freno, vice president of sales at staffing and recruiting company Orion Talent, told Axios the new pay transparency laws are "becoming a very big concern" because they could make it more difficult for businesses to retain employees who can now compare their compensation to other jobs and either move roles or seek raises.
But some experts are advocating for these laws to help reduce racial and gender wage gaps — which often get swept under the rug when there's less transparency in the workplace.
"There's definitely a culture of secrecy in the United States," Andrea Johnson told Moneywise in an interview last year. Johnson is the director of state policy, workplace justice and cross-cutting initiatives at the National Women's Law Center, based in Washington, DC.
"That comes from a lot of different directions. But it's definitely coming from employers that have long felt that it's to their advantage to keep pay and how they set pay secret."
Women in the U.S. earn 83 cents for every dollar a man makes, according to 2021 data from the Bureau of Labor Statistics. And Department of Labor data indicates most racial minority groups also earn significantly less on average compared to white workers.
While the labor market is showing signs of cooling — with just 187,000 jobs added in August, according to the U.S. Bureau of Labor Statistics — layoffs are relatively low and workers remain in demand for the time being.
Johnson believes employers who post their salary ranges may have better luck attracting new talent and will have an easier time building trust with employees.
"Transparency is power," she said.
Are there any drawbacks to these laws?
Some companies are pushing back by advertising extremely wide pay ranges on job postings instead — making it extremely difficult for job seekers and employees to determine their worth or whether they should move jobs.
Pay transparency laws can also vary across the country, which means employees and employers need to do their research first.
"The devil is in the details," Beth Ann Lennon, a labor and employment lawyer at Sherman & Howard, based in Denver, Colorado, told Moneywise last year.
Some states require salary ranges on job postings, while others only provide this information upon request or during the application process.
And Lennon says while the intent behind these laws may be to encourage more open dialogue around pay and to address pay inequity, she adds, "Whether that intent is being accomplished, I think, is more of the open question."
She offers the example of an employee negotiating for a higher salary in a state like Colorado that bars employers from using past wagesto determine the employee's current salary.
"There are laws telling you 'Don't talk to your employees in the way that you historically have' — as it relates to what are your pay expectations, what have you made in your last jobs? That kind of back and forth sometimes really helps an employee advocate for themselves," Lennon explains.
"And so one of those tools that an employee may have previously had is gone."
For anyone who's on the hunt for a new job, Johnson recommends doing your research and looking into your state's laws before switching jobs or trying to negotiate a raise.
Sponsored
Follow These Steps if you Want to Retire Early
Secure your financial future with a tailored plan to maximize investments, navigate taxes, and retire comfortably.
Zoe Financial is an online platform that can match you with a network of vetted fiduciary advisors who are evaluated based on their credentials, education, experience, and pricing. The best part? - there is no fee to find an advisor.