1. Data entry
If you're detail oriented, know your way around a spreadsheet and have fast fingers, getting a job in data entry is a great fit for any teen looking for a bit of extra money.
Data entry simply involves copying information from one format to another.
Some jobs require a high school diploma or GED, so make sure to read the requirements carefully.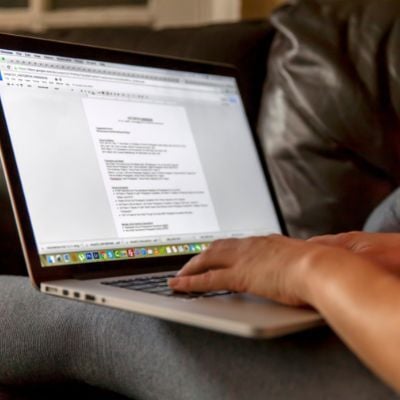 Don't have your next job lined up? ZipRecruiter is rated the #1 job site in the U.S. If you're looking for a job, you can sign up and put ZipRecruiter to work for you. We help you save time by making it easy to apply to jobs with one click.
Sign up for free
2. Online tutor
Nowadays teens can find lots of online opportunities for tutoring, a job that has been traditionally done in person.
You will likely have some flexibility and control over how much work you want to put in. Some websites will help match you with a client, but they usually take a cut of your payment.
Setting up your own tutoring operation can be a smart move if you have an entrepreneurial spirit — and a great report card to show off to potential clients.
3. Customer service representative
Customer service jobs are a good fit for teens looking to improve their people skills.
You have to think on your feet to resolve customer complaints and do it with a smile — or at least a pleasant tone of voice.
Some companies offer remote customer service positions, provided you have a good enough internet connection and phone service.
This can make more sense as a summer job, as you're often required to work during the day.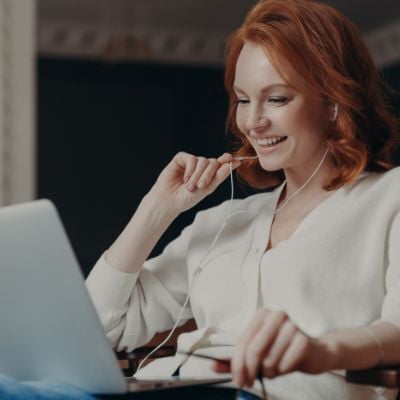 Show off your resume. We will show your profile to employers that fit so they can invite you to apply. Candidates who are invited to apply are nearly 3 times as likely to get hired.
Sign up for ZipRecruiter now
4. Telemarketer
Much like customer service representatives, telemarketers need to be personable and think on their feet.
But instead of solving problems or facilitating transactions, you'll need to be a sharp salesperson, looking for ways to engage potential customers in the products you're selling.
Becoming a telemarketer requires you to do cold calling, which could be a bad fit if you have any social anxiety. On the other hand, if you're able to take rejection well and apply what you've learned to the next customer, you'll outperform your co-workers and make a name for yourself in no time.
5. Graphic designer
You'd think being a graphic designer would require a bachelor's degree. But if you have a decent portfolio and a talent for marketing yourself, you may have everything you need to start up a small design business.
Companies don't just need signs and logos; they need attractive packaging, engaging social media posts and eye-catching pitch decks.
You may not get a staff job as a teen, but you could freelance effectively using just your creativity and some basic tools.
6. Artist
If corporate art cramps your style, you can make money as a visual artist in other ways.
If you've got an online presence — or think you can develop one — you can set up a digital gallery where people can purchase the art you've created. You can also print your artwork on various products, either on your own or through print-on-demand websites.
You can also open yourself up to commissions, letting people pay you to create custom art for their own use.
7. Blogger
Whether you're looking to start your own blog or collaborate with others, you'll find plenty of ways to earn money doing it. The most popular route is affiliate marketing, in which you'll earn a commission any time a reader buys something you write about.
Don't expect to become a millionaire overnight, though. Plenty of blogs have been around for a decade or more, which makes it hard for new players to break through.
But if you promote well, learn some SEO tricks and post consistently, you'll be able to build a small following and a modest income.
8. Transcriptionist or captioner
With this career, you'll be transcribing or captioning audio or video. Depending on the client, you could transcribe anything from audio interviews to university classes.
Earning a steady job as a transcriptionist or captioner will require a high school diploma, but some websites offer gigs to freelancers of any age.
You may need to complete a test before you qualify, but once you're in, transcription jobs offer flexibility for your schedule and workload.
9. Freelance writer
This one's for all the students getting an A+ in AP English.
Freelance writers do a multitude of tasks. You can take on projects ranging from product manuals, to advertising copy, to articles for online publications.
There are no real requirements other than being good at writing, and getting a head start on your writing career will help you win better gigs in the future.
So if you have essays, book reports or other written works you're proud of, put together an online portfolio and start reaching out to potential clients.
10. Copywriter
Copywriters write targeted messaging for companies looking to sell products.
Some examples of copy you might write are product descriptions, company blog posts or advertising slogans.
It can be hard to secure a regular copywriting job as a teenager. But if you target small companies and prepare some samples you think fit their voice, you may get your foot in the door.
11. Proofreader
If you have stamina, a sharp eye for detail, critical thinking skills and can spot the mistake in this sentence, you'd make a great proofreader.
Writers generally make for poor proofreaders of their own work, since they only see what they expect to see.
That's why companies need extra assistance to make sure there are no spelling or grammar mistakes, and that the writing follows an appropriate style to keep everything consistent.
Some proofreader jobs are project-based, with flexible working hours. As long as the work gets done, you can build your resume on evenings and weekends.
12. Editorial assistant
If you work on your student newspaper or the yearbook committee, you might be able to turn those activities into a journalism career.
Editorial assistants do a lot of research and fact checking. Other duties might include copy editing and proofreading assigned articles, organizing editorial calendars and keeping up with the publication's online presence.
Typically, this job is done in an office, but employers can be flexible if you meet your deadlines. After all, some publications operate completely online.
13. Social media specialist
Why spend your time scrolling through Instagram for free when you could be getting paid for it?
While you don't need a high school diploma to become a social media specialist, free online courses could help you hone your skills and distinguish yourself.
And as a teen, you can actually provide valuable insights on your demographic and the latest trends on social media.
14. YouTuber
Whether you're a gamer or beauty guru, becoming a YouTuber can put a bit of money in your pocket for doing the things you love.
YouTube is a crowded space, and you'll be fighting with big companies for an audience. The pay is also relatively small, with an average YouTube channel making $18 per 1,000 ad views, according to data from Influencer Marketing Hub.
But if you pick a smaller community to focus your content on, you can find a niche and add some passive income to your bank account.
15. Social media influencer
Unlike other content creators, social media influencers leverage their audience to secure brand deals. That way, they are not reliant solely on a particular platform's ad revenue.
Again, this is a crowded space with plenty of people vying for a following. But the industry is changing; companies are starting to focus more on micro-influencers with a dedicated following rather than stars with a massive follower count.
You can also make money through affiliate programs, depending on what kind of content you're looking to make.
16. Virtual assistant
If you're impeccably organized, being a virtual assistant could be one of the best weekend jobs you could have.
Your tasks will differ depending on where you work and, more specifically, who you work for.
Virtual assistants are often assigned to a particular, senior individual.
Some common tasks are organizing online files and databases, creating engaging PowerPoint presentations, scheduling meetings and arranging your employer's calendar.
17. Reseller
People throw away perfectly good products for many reasons. If you're able to spend hours searching through the "free" section of online marketplaces and have access to a car, you can make good money reselling these products.
You may even be able to refurbish some items, depending on your skill set. Love shop class? You can take broken or mistreated furniture and give it new life. Part of the school robotics team? Fix old electronics and turn that junk into profit.
This job does require some physical labor, but if you have the space and time, there's good money to be made turning trash back into treasure.
18. Selling handmade goods
If you're into making physical art — be it pottery, fabrics or jewelry — selling that art is a great way to at least pay for your materials.
It's easy to set up a small e-commerce site to sell what you make, but you can also use a social media account to take commissions.
Other possibilities include asking local businesses to sell your products for you on consignment, or renting a table at a craft fair.
19. Selling digital services
Like selling handmade goods, selling digital services may require you to set up some sort of e-commerce website — but hey, you won't have to pay for shipping.
Whatever your talent is, there are buyers out there. Offerings can range from background music for podcasts, to digital caricatures, to voice acting for YouTube animations.
Don't be discouraged to see people doing these things for free. If you're good at what you do, you can demand a fair price for your work.
20. Product tester
When companies come up with a new product, they need to make sure it's something people want and enjoy before they start mass production and advertising.
That's where product testers come in.
You'll need to sign up with a market research firm that offers product testing at home. Once you do that, they'll usually send you a questionnaire to understand which studies you'd be best for.
The pay isn't amazing, but you will probably end up receiving hundreds of dollars worth of free products.
21. Video game tester
Like other pieces of complex software, video games go through many rounds of quality assurance before release.
Testers do their best to find bugs and otherwise break games, meticulously recording their efforts so programmers can replicate and solve the problem.
While it sounds fun, it can be tedious work. You might spend an entire day just fiddling around in the settings menu of Hello Kitty: Island Adventure.
22. Website tester
Companies spend big bucks to make sure their websites don't suck. As a website tester, it'll be your job to test and evaluate the performance of those websites.
You'll act as an everyday user and browse the website, then fill out a questionnaire about your experience.
Some gigs might require a bit of programming knowledge, but others require little to no experience and can be done from home whenever you have the time.
23. Photographer
If you have the right equipment and an eye for framing, becoming a photographer is a low-barrier career path for anyone seeking flexibility.
You'll need to put together an online portfolio that showcases the kind of photos you specialize in, whether that's professional business headshots or snazzy product images.
This job can be done from home if you have the space for a studio and clients willing to come to you.
24. Voice-over artist
Voice-overs are needed for more than just cartoons – you'll find plenty of applications if you have a good quality microphone.
You could read audiobooks, print articles or do voiceover for descriptive video or automated systems.
If you've had the chance to do the morning announcements at school and enjoyed it, look into the different paths for a voice-over artist.
25. Bookkeeper
We've highlighted several creative careers on this list, but you can put your nascent math skills to work as well.
As a bookkeeper, you'll help a business keep track of its finances. This could mean recording business revenue and expenses, billing for services and keeping all financial data organized in spreadsheets.
Businesses primarily use cloud-based software to keep track of their purchases, so all the data is stored digitally. This means you can keep a business' books from home.
Sponsored
Know you're a great match
We tell you if you're a strong candidate so you can prioritize where to apply. ZipRecruiter uses AI technology to match your skills to jobs you may not have found otherwise.