What are SMART goals?
SMART goals are goals that are specific, measurable, achievable, relevant and time-bound.
No matter what type of goal you're setting, you can run it through the SMART checklist to polish it up for maximum effectiveness.
SMART goals help you stay focused, keep projects on track and measure success.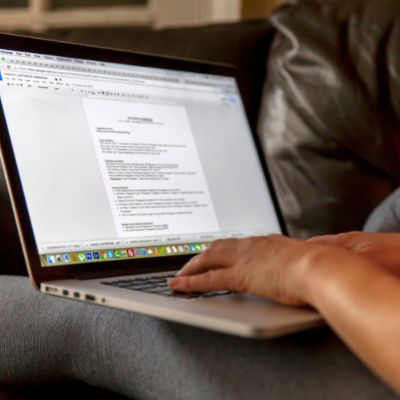 Don't have your next job lined up? ZipRecruiter is rated the #1 job site in the U.S. If you're looking for a job, you can sign up and put ZipRecruiter to work for you. We help you save time by making it easy to apply to jobs with one click.
Sign up for free
How to write SMART goals to find a new job
If you've never written a SMART goal before, it can take some practice. Let's break it down piece by piece.
Specific
Your goal shouldn't be to "get a job." That's too vague, and vagueness complicates the process.
Be clear on exactly what you want. What industry do you want to work in? What role do you want? What companies do you want to work for? How much do you want to earn? Do you want to work remotely or in person?
The more specific you are, the better you can narrow your search.
Hiring managers look for candidates who are clear on the value they can offer. An application that shows you specialize in the exact service that a company needs is much more compelling than an "I'll do anything, I just want money" mindset.
Measurable
A goal needs to be measurable so you know when you've achieved it. When job hunting, you know you've achieved your overall goal when you hear the words, "You're hired."
Measurable goals make more sense when you break that overarching goal into phases. For example:
Collect three strong letters of recommendation.
Grow my network to 1,000 LinkedIn connections.
Attend two industry conferences.
Scan job search sites for 10 minutes every day.
Apply to 30 job listings.
Read 25 job interview tips from expert career counselors.
By setting measurable mini-goals, you will know what steps to take and can track your progress easily.
Attainable
Effective goals are realistic goals.
How much training and experience are required for the position you're interested in? What is the job outlook like? What is the typical salary in your area?
For example, let's say your dream is to become an executive assistant. You poke around ZipRecruiter and discover the median salary is $49,074 and most jobs require three years of experience. With that in mind, landing a six-figure gig as Elon Musk's sidekick with no experience wouldn't be a realistic goal.
That's not to say you can't dream big and shoot for the stars. Just make sure your goals are achievable.
Relevant
Your goals should be relevant to what you want. Not what your parents want. Not what society wants. What you want.
The problem is, many people don't actually know what they want. Your SMART goals should align with your life mission. If you're not quite sure what you want out of life, a little reflection time may do some good.
It's hard to judge a goal without understanding the underlying mission. To the naked eye, a goal can seem perfect. But if it leads you off course from your mission, it's no good. Poor alignment is a recipe for giving up.
That said, there's nothing wrong with taking pit stops along the way to your ultimate goal. If your end goal is to become a pharmacist, a relevant stepping-stone goal might be to land an entry-level health care job.
Time-bound
The last ingredient to a SMART goal is pressure. Giving yourself a deadline kicks you into gear and kills procrastination.
You could set a goal to apply to the 10 job listings you found on various sites — but when? Today? Next week? Next year?
Without a time limit, you're more likely to push it off until "someday."
A SMART goal might be, "My goal is to apply to 10 job listings by Friday night."
To spice it up even more, add a reward — "I will apply to 10 job listings before I go out with my friends on Friday night."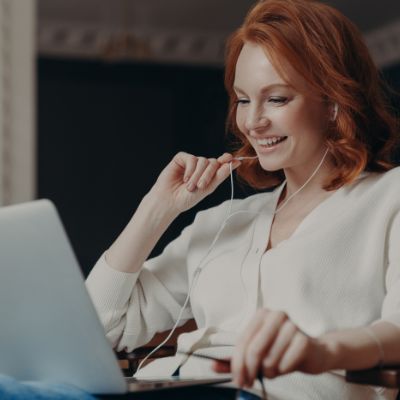 Show off your resume. We will show your profile to employers that fit so they can invite you to apply. Candidates who are invited to apply are nearly 3 times as likely to get hired.
Sign up now
Tips for crushing your SMART goals
Setting thoughtful SMART goals is a great first step, but you still have to put in the work. Here's how to make your goals stick.
Work backward to create a plan. Make the process less intimidating by breaking it down into SMART baby steps. Working backward, set milestones and action steps for each month, week and day.
Set reminders. Write down your SMART goal and stick it somewhere you'll see it. Setting alarms and scheduling "SMART goal time" in your calendar can also keep you accountable.
Create habits. Put a physical calendar on your desk. When you finish your daily action item, cross out the date to mark it complete. Once you've built up a chain of a few days, you won't want to break it.
Track your progress. Create a spreadsheet to measure your progress. If you notice that you've applied to 50 jobs and still hear crickets, some troubleshooting, like retooling your resume, may be in order.
Reward yourself. Identify what activities you normally use as procrastination, and turn them into a reward for finishing your SMART action steps. That might be an outing with friends, an hour of video games or simply allowing yourself to browse social media.
Sponsored
Know you're a great match
We tell you if you're a strong candidate so you can prioritize where to apply. ZipRecruiter uses AI technology to match your skills to jobs you may not have found otherwise.