What is a letter of recommendation for?
During a job interview, you puff yourself up to show why you deserve a job. But, most recruiters aren't just going to take your word for it. They need evidence to back up your claims.
To gather this evidence, they can either call your references or, to make their lives easier, ask for recommendation letters. These letters — usually written by past supervisors, mentors or professors — help prove that you can walk the walk, highlighting your skills, experience and work ethic.
Letters of recommendation are most commonly required for academic positions, but it doesn't hurt to have them on hand when applying for other professional roles as well.
Similar to job applications, many college programs require students to provide letters of recommendation. If you don't have prior work experience, you can ask for a reference letter from high school teachers, coaches, a volunteer supervisor or a close mentor.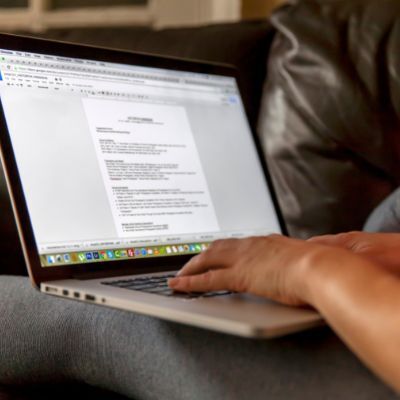 Who should write your recommendation letter
Since your recommendation letters act as evidence, you should gather them from unbiased sources who are familiar with your work.
Everyone you ask should:
Know you. The longer, the better — ideally more than two years.
Like you. If your boss hates you, look elsewhere for your shining recommendation.
Supervise you. Supervisors and managers know your work ethic and don't have anything to gain by overstating your abilities.
Be reliable. You need references who will come through for you, even if they're busy.
Have no restrictions. Some companies have legal policies that limit recommendation letters to basic facts. These won't help you much.
Avoid using references from people who might be biased or unfamiliar with your work, including subordinates, non-work friends, ex-supervisors from many years ago or family. It doesn't matter how wonderful the letter makes you look — if your mom wrote it, it won't hold weight.
What to say in an email requesting the letter
The best way to begin your email depends on the type of relationship you have with your reference. If the relationship is purely professional, dive right into your request and avoid wasting time.
But if you have a closer personal connection, warm them up with some small talk. Poke around their social media accounts to see what they've been up to, or ask about their family and career.
By quickly mentioning their recent vacation or new baby, you show that you care about them. Don't be that person who reaches out only when he or she needs something.
After these brief pleasantries, share the exciting opportunity you're applying for, and ask if they're willing to help.
For best results, offer ideas of what they could include in their recommendation, such as a specific accomplishment or story that showcases your skills. For example, if you're gunning for a management position, remind your chosen reference of a specific instance when you flexed your leadership muscles.
While it's helpful to throw out a few suggestions in your initial email request, don't include too many ideas. Let them form their own opinions.
When a supervisor writes a recommendation letter, it could affect their reputation. You might make them feel uncomfortable if they don't wholly agree with what you're asking them to say.
On the other hand, your reference might have time to write a quality recommendation letter. They might not remember all the nitty-gritty details of your relationship, however, and digging through records to uncover when you first met or which projects you worked on together won't be their top priority.
In this case, you can offer to whip up a draft for them to approve. This makes things easier for them, and it gives you more control. If they ask you for a draft, follow a sample reference letter to make sure you're not forgetting anything.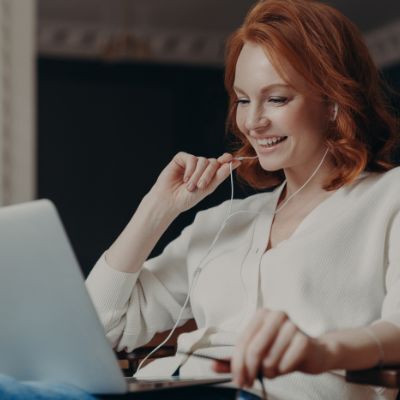 Recommendation letters vs. LinkedIn recommendations
Some companies are moving away from traditional recommendation letters. Instead, they're looking to LinkedIn to find the information they need.
Fortunately, the process for gathering LinkedIn recommendations is almost identical to requesting old-school letters. To streamline the process, you could ask your references for both types of recommendations. Simply send a recommendation request on LinkedIn, then have them paste in what they wrote for your original letter.
If possible, try to collect one LinkedIn recommendation for every job you list on your profile, especially your most recent roles.
Tips for a great recommendation letter
Since thoughtful recommendation letters require time, it's best to request them well in advance. Clearly state your deadline, and don't be afraid to send friendly nudges as the deadline approaches. If they keep forgetting, it doesn't mean they don't want to help you; people are busy, so don't take it personally or feel discouraged.
When drafting a letter for a reference, divide it into four sections:
Who your reference is and a clear statement of recommendation.
How you know each other and how long you worked together.
Specific examples and stories illustrating your skills relevant to your desired position.
A strong closing section that states their confidence in your future success.
Finally, don't forget to send your reference a thank you note, whether you win the job or not — and remember to send one to your interviewer as well.
A letter of recommendation is more than just a formality. It can set you apart from the competition. Job listings on sites are filled with juicy incentives to attract employees. And if a job opportunity seems like a dream to you, you're probably not the only one.
Offering recommendation letters — even if your recruiter doesn't specifically request them — is just one more way you can stand out from the crowd.
Sponsored
Know you're a great match
We tell you if you're a strong candidate so you can prioritize where to apply. ZipRecruiter uses AI technology to match your skills to jobs you may not have found otherwise.