1. Arcades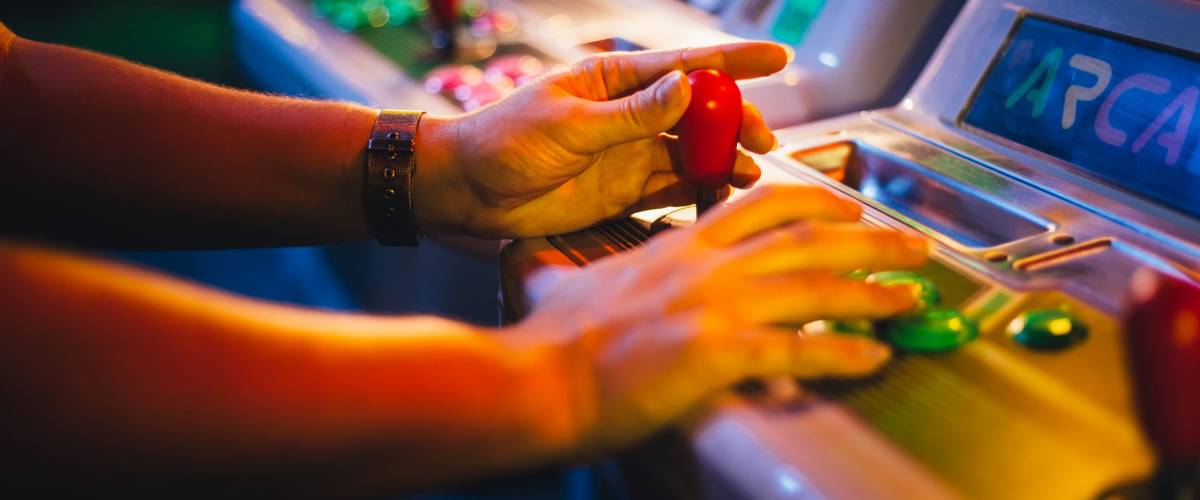 With the rise of video game consoles, and digital gaming, classic arcades — like the kind seen on Stranger Things — spiraled into oblivion.
And then as mobile games became more popular and arcade games like Centipede received cellphone adaptions, it was as if someone had poured cement over the coffin.
New York City used to have hundreds of arcades, but there were only 10 left as of 2011 (and that's including Dave and Buster's), The Verge reported.
New arcades today would be practically unrecognizable to any kid who grew up in the golden age of arcade culture in the 1970s and '80s — when games were nothing more than a joystick and a few buttons.
Craft beer on tap? Food menus? High-tech virtual reality games? Adults playing alongside kids? It's entertainment evolved, with video games taking the backseat.
2. Toys R Us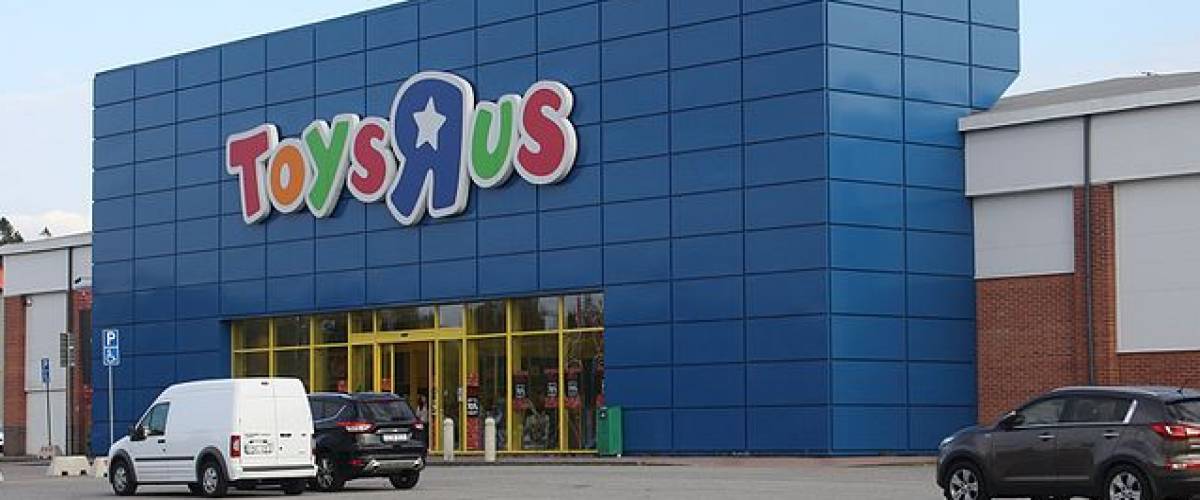 Wandering around Toys R Us unsupervised was a holiday season ritual for many kids in the '80s and '90s.
Unfortunately, loads of debt and low-cost competitors like Amazon and Walmart delivered a massive blow to the giant toy retailer.
By 2017, Toys R Us was $5 billion in debt to various lenders, and those debts kept the chain from investing in its stores. Customer service positions and renovations had to be cut, leaving some Toys R Us locations seeming like little more than cold warehouses.
However, not all hope is lost. Kids may again have the joy of walking around looking longingly at Teenage Mutant Ninja Turtles, Barbies and Legos.
Lenders have taken control of the company's assets and have formed "Tru Kids" with the aim of reviving the company. About a half-dozen stores and a website may be doing business for the 2019 holiday season, according to Bloomberg.
3. RadioShack At one point, it seemed there was a RadioShack everywhere you looked. The electronics stores were sprinkled across gallerias, strip malls and kiosks all across America. Now they're long past their prime.
The Apple Store has become the new RadioShack, with many devices needing only a one-stop trip to the Genius bar, where you service all your technological conundrums. Amazon ships extra parts you might need in two days or less.
Smartphones can be used to make calls, take memos, calculate complex mathematics and record audio and video. So, there's no longer a need to own the extra gadgetry you could buy at RadioShack.
The chain filed for Chapter 11 bankruptcy protection in 2015 and again in 2017. At one time, there were around 7,500 RadioShack locations, but today just 425 franchise stores remain.
4. Blockbuster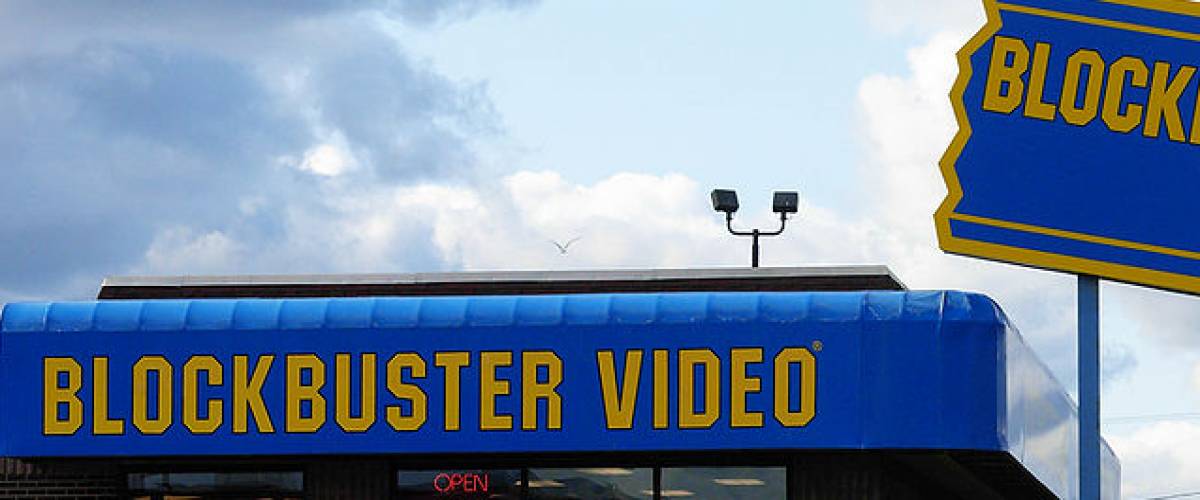 In the age of on-demand streaming, Blockbuster is a relic of the past. Only one location is left — in Bend, Oregon — despite the best efforts of comedian John Oliver.
Oliver sent a jockstrap and some other items once worn by actor Russell Crowe to a Blockbuster in Anchorage, Alaska, to help pump up business.
But that store and another in Fairbanks, Alaska, gave up and shut down in 2018.
While customers may have been happy to say goodbye to Blockbuster's late fees, many miss the browsing around and stumbling upon something new and exciting.
5. Discovery Channel Store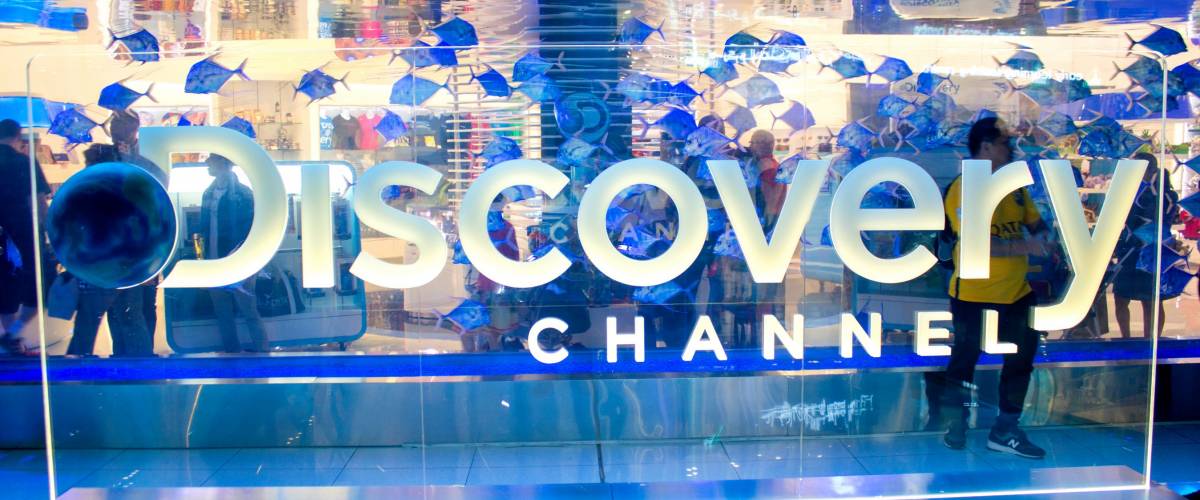 Discovery Inc. was an early adopter of online selling.
That was after the company behind the Discovery Channel, Animal Planet and other popular media networks made a brief go at operating its own chain of brick-and-mortar stores.
The short-lived Discovery Channel Store closed all 103 of its locations in 2007, laid off over 1,000 employees and went completely online. To the great sadness of nerdy science-loving kids everywhere.
The Hudson Group kept licensing rights to seven airport retail locations, which remained in operation after the closures.
6. Borders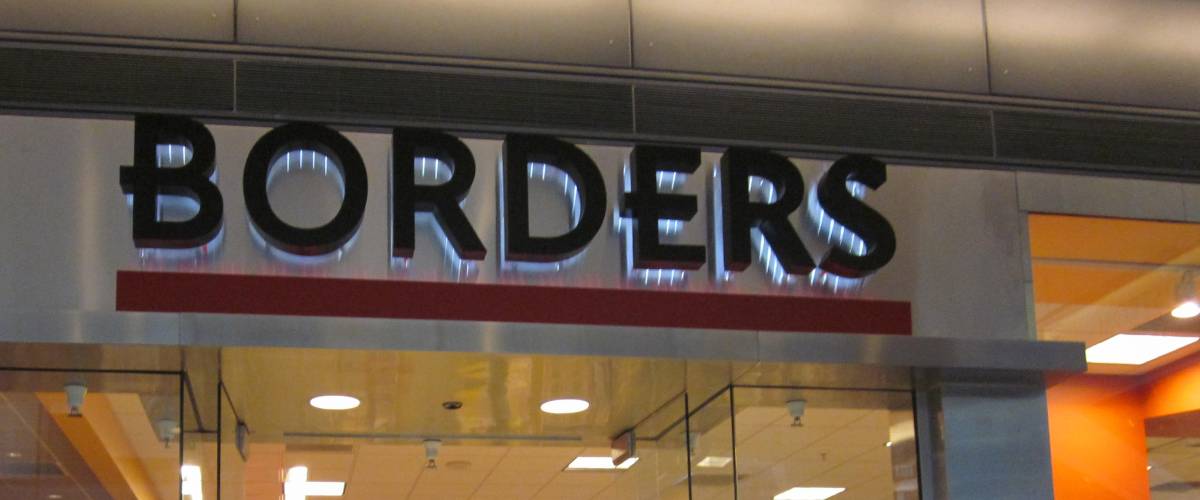 "New book smell" met its swan song in 2011. Unable to compete with Amazon and other online book retailers, Borders closed its doors for good.
The sprawling stores were local hangout spots for bookworms, and Borders' release parties were legendary childhood experiences. So, what happened?
For starters, the company outsourced its book buying to Amazon: Visiting the Borders website redirected you to Amazon, which cut into the book chain's branding strategy and profits.
Borders also opened too many brick-and-mortar locations at a time when mall traffic was declining and book buying had moved online.
Plus the company neglected to adopt the e-reader in time. Failing to foresee the rise of e-books, Borders didn't release its own version of the Kobo or Kindle until 2010, and by then it was too late.
7. Hastings Entertainment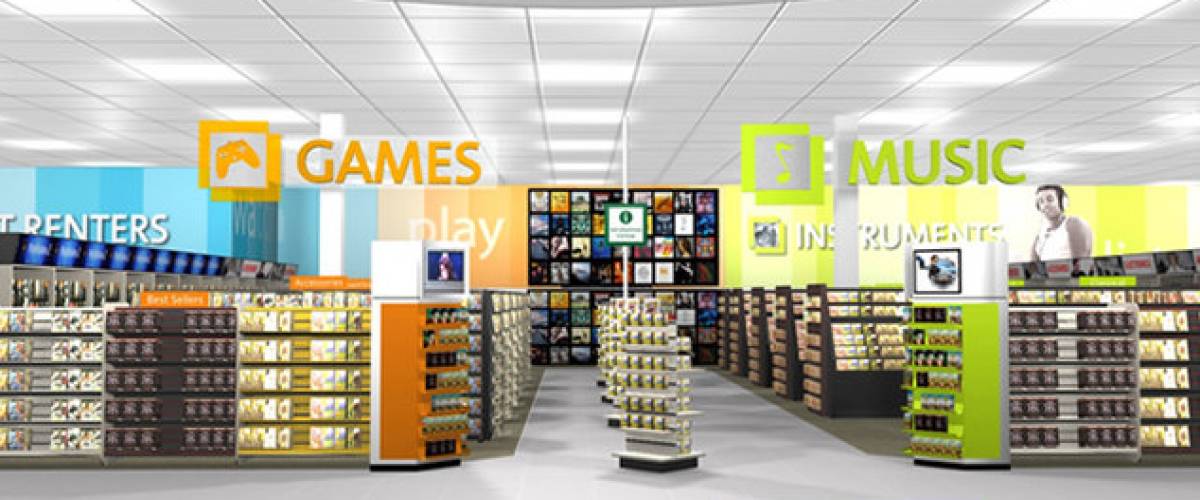 Founded in 1968, the Amarillo, Texas-based chain Hastings was a one-stop shop for music, movies, videos and comics. Many teenagers who grew up in the '80s remember it as a place where they first grew their vinyl or CD collection.
As audio purchasing habits moved toward digital downloads, Hastings tried to reinvent itself as more than a music and video store. In the early 2000s, it moved into music paraphernalia, like band T-shirts, posters and books.
Hastings also was the largest retailer of comic books in the United States for a time.
However, it wasn't enough to keep up with online retailers like Amazon and discount sellers such as Walmart. Hastings was acquired in 2016 and officially ceased operations that year, pending liquidation.
8. Flea markets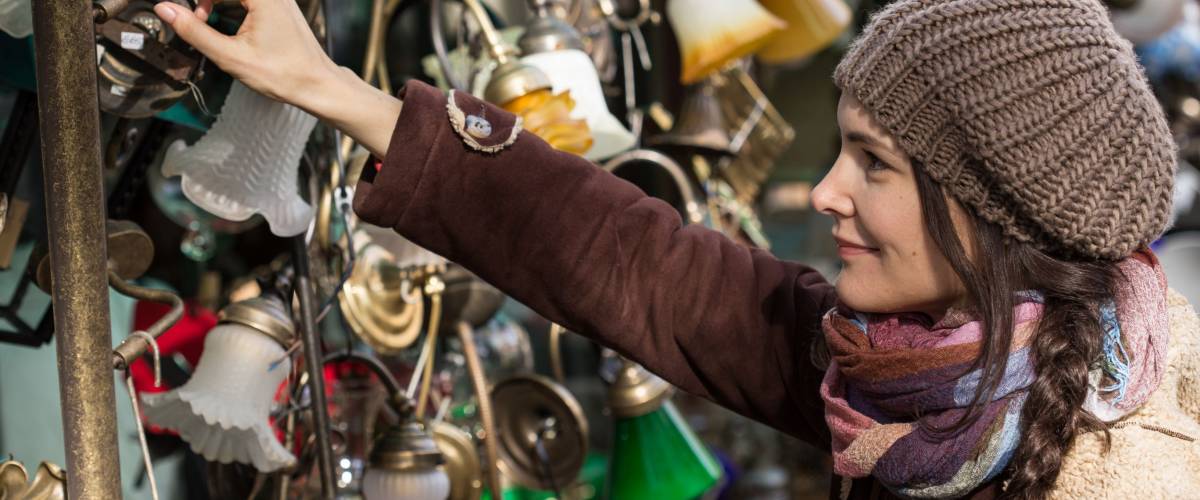 Flea markets have been a bargain hunter's go-to shopping destination for decades. Coast to coast, from the Brooklyn Flea Market to Fremont Sunday Market in Seattle, hagglers come to dig up treasures, explore new food vendors and find treasures on the cheap.
But all of that seems to be changing now, as flea markets are struggling to keep up with online sellers that make it easy to find exactly what you're looking for and at the lowest prices.
In an example of what's happening, the iconic USA Flea Market near Miami closed its doors in 2019, after 30 years as a community staple. Vendors — who were given less than three months to vacate — were hurt by the loss of their small businesses and regular customers.
No reason was given for why USA Flea Market closed, but high overhead and rental costs likely contributed to its demise.
9. Sears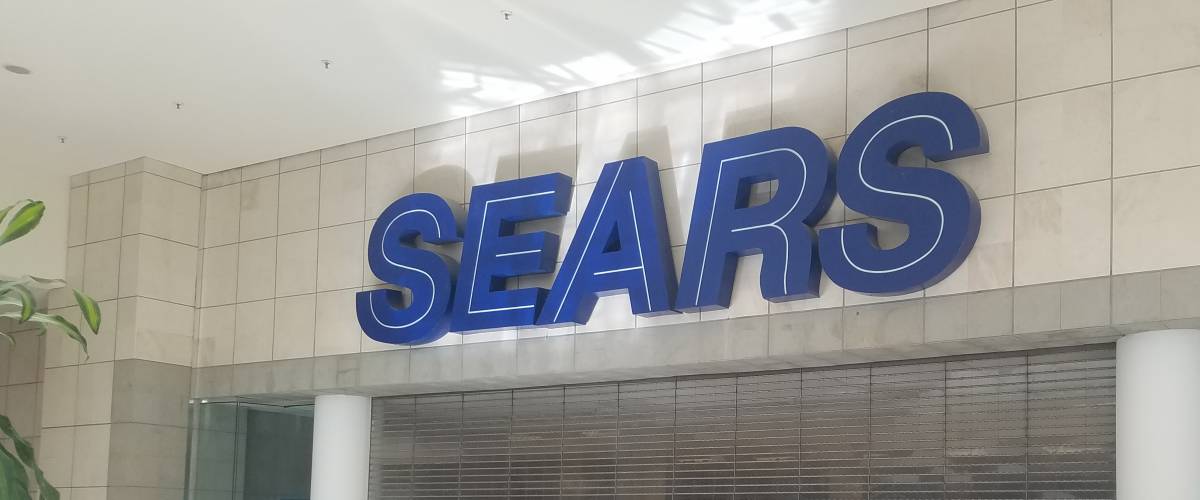 Once the world's largest retailer, Sears has shuttered all but 400 of its U.S. locations.
Sears has been plagued by a multitude of issues since the early 2000s. For starters, it merged with Kmart, which also wasn't doing well and saddled Sears with more losses. By 2017, the company reported $13.9 billion of debt.
Meanwhile, customers began to turn to Walmart, Target and Home Depot for home goods offered at much more affordable prices. Though Sears was still making money, too many of its competitors were doing better, and Sears was unable to catch up.
Ironically, Sears actually was an early adopter of e-commerce, having launched Sears.com in 2000. However, its prices kept the retailer from gaining a competitive edge over Amazon.
Sears is out of bankruptcy now and is in the hands of a hedge fund owned by its former CEO, but its future is still uncertain.
10. GameStop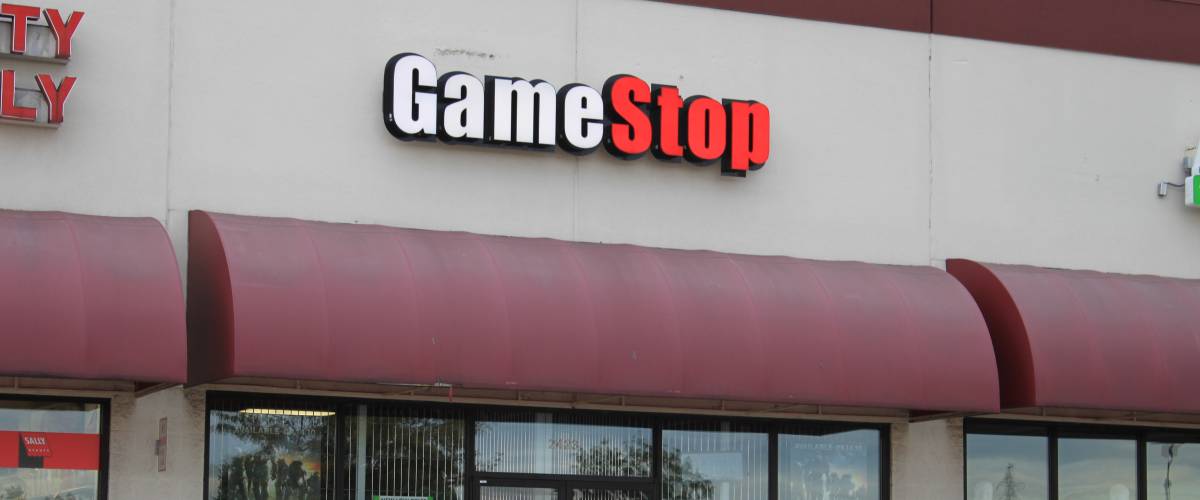 GameStop lost $673 million last year, and its sales continue to trend downward. There's even talk that the company may fall into bankruptcy by late 2019.
So, what happened to GameStop, once the top vendor for midnight releases of hyped-up video games and consoles?
In short, the internet killed the video game star.
Sales of physical game discs have been declining for years. Digital sales now account for 83% of total video game purchases, according to the Entertainment Software Association.
This shift in buying habits has disrupted GameStop's "buy back and resell" business model, resulting in weak earnings and a grim prognosis for the brand.