It's time to stop this vicious cycle.
Take the time to read these tips to help you get to sleep so you can tackle your life's challenges more effectively in the morning. Getting more sleep will allow you to make better decisions in your life and in your finances! Your mind, body, and bank account will thank you.
Reducing stress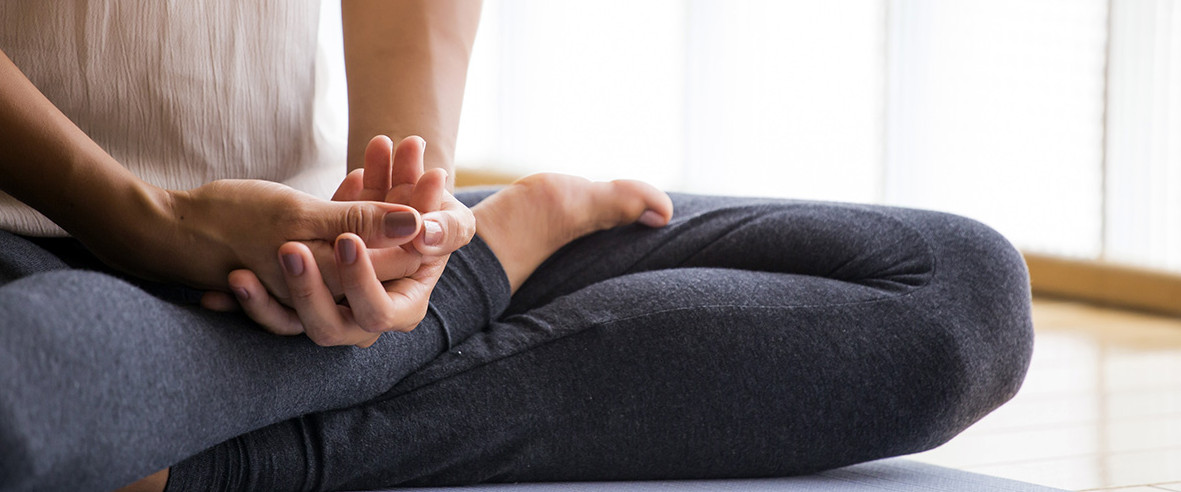 According to sleep experts, when you're losing sleep, the main culprit is often a lack of "internal monologue time" during your waking hours. If you wake up to the news on your phone, listen to a podcast on your way to work, work all day at a computer, and then watch Netflix until you pass out, you've effectively eliminated any chance for an internal monologue before bed. Is it any wonder that your mind races when you try to go to sleep? It's the first time all day when your brain is not being distracted by some form of input.
You should carve out some time to think without distractions before you head to bed. Your brain needs this time to sort out its emotional responses and review daily happenings to make sense of the world. If you don't make the time to do this, your mind will wait until you are lying in bed, and it will stop you from falling asleep.
The brain naturally wants to think through daily challenges — it just needs an opportunity to do so. Without this time for quiet personal reflection, the brain tends to fill up with unsolved problems and unresolved internal conflicts from the day. If you are prone to "catastrophizing" your day-to-day interactions, you need time to sort out the proper emotional response internally. Don't wait until bedtime to sort yourself out!
Are you ready to learn how to reduce stress and improve the quality of your sleep?
Clearing your mind
Here are eight ways to devote time to yourself and reduce stress to help you sleep. Minimizing distractions is key; you want your mind to turn inward and focus on itself.
1. Meditation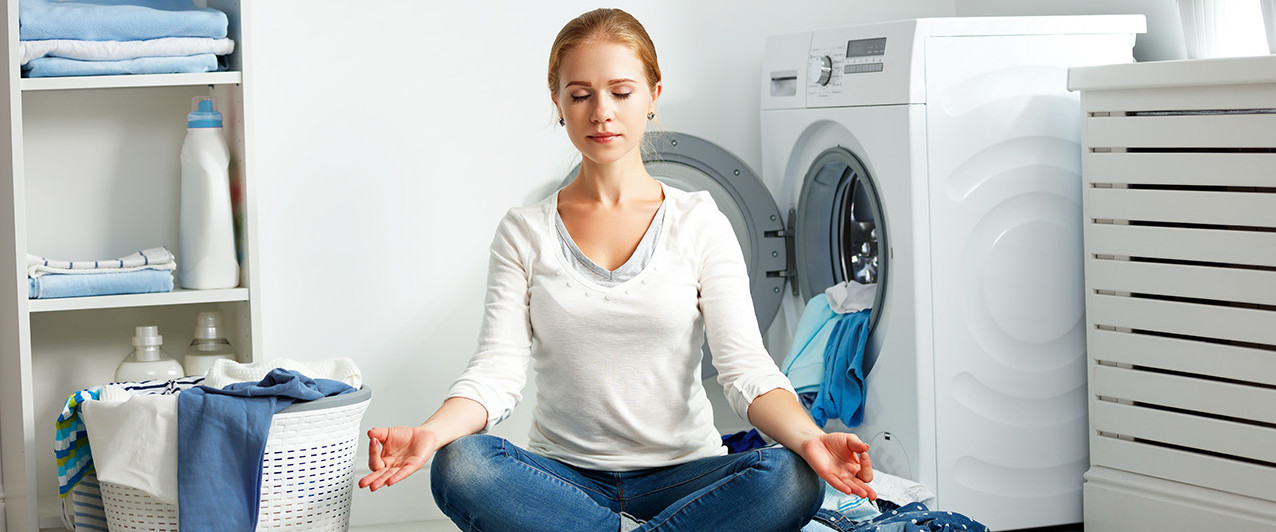 One way to achieve inward reflection and focus is to meditate. If you're interested to try meditation, but unsure how to begin, we encourage you to download a meditation app, such as Headspace, to help you capture and maintain your focus.
Meditation is easy to do, free, and available everywhere. Keep in mind that meditating doesn't have to mean sitting cross-legged on a mat listening to native flute music. Some people find going for a walk to be a great mind-clearing activity; others cleanse their psyches in the shower. Find the activity that works for you, and let your mind clear and organize itself. If you devote ten minutes each day to clearing your mind, you will see an immediate improvement in your ability to fall asleep. The key to success with meditation is consistency — it takes practice to be able to empty your mind on demand.
2. Keep a journal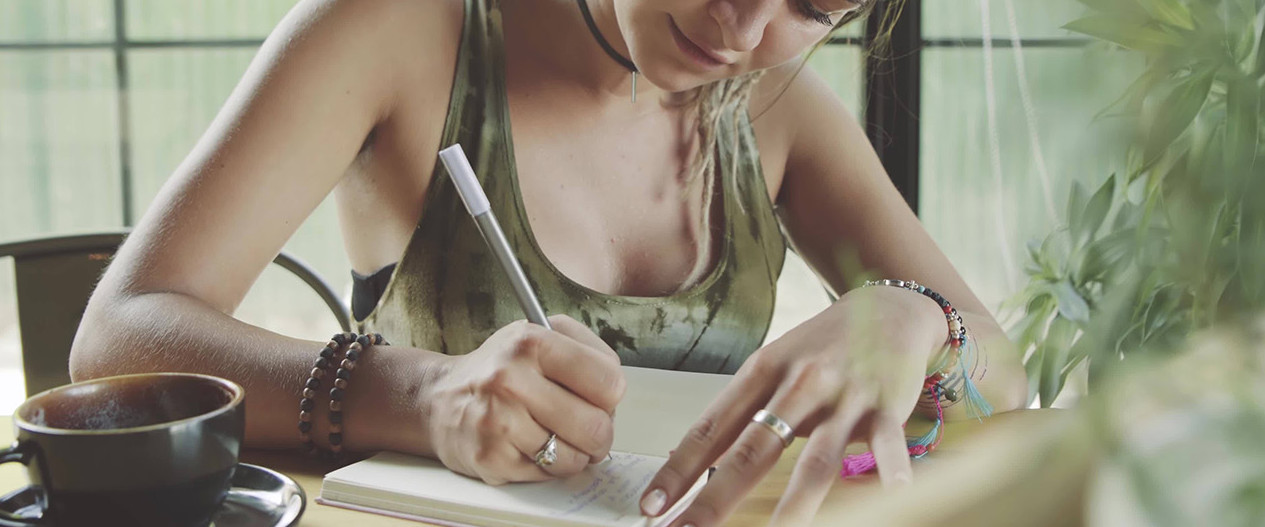 Start a daily diary, a journal, or a personal reflection book — whatever you want to call it. Taking time to collect your thoughts, put them down in writing, and read over your own commentary helps you make sense of your life and allows you to approach problems in a more organized and less chaotic way. This technique is especially great for people who struggle with meditation and is a time-tested way of working through virtually any problem.
3. Exercise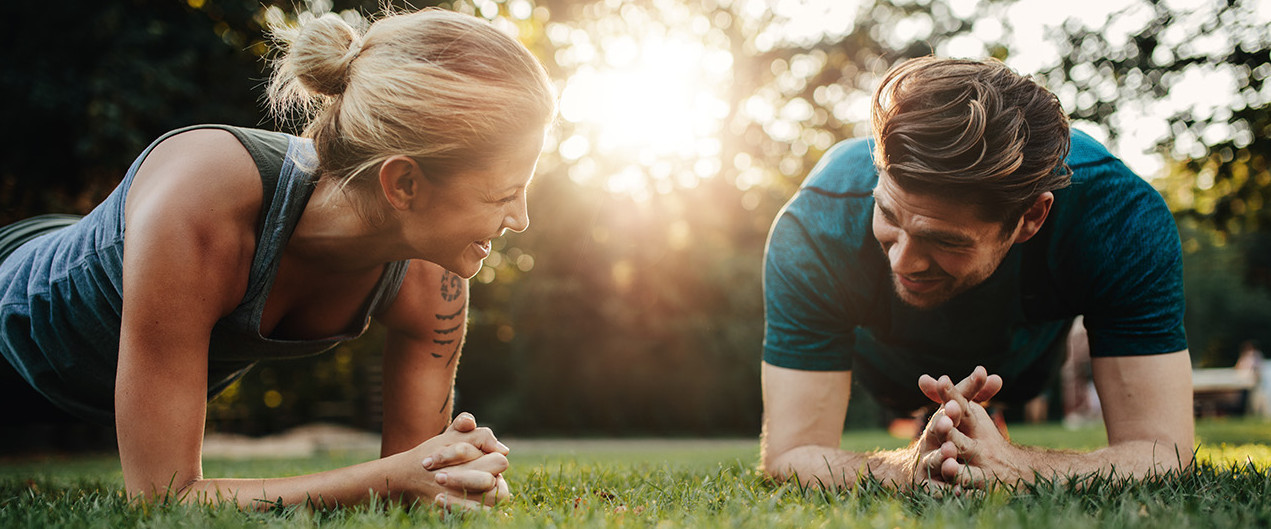 Exercise is an excellent activity to help a ease a restless mind. The key here is to exercise with minimal distractions. Don't watch TV or listen to intense music while lifting weights, because this is more of the distracting input that doesn't allow your mind to wander and ponder. Working out is a great time to run through your internal monologue and think about your day, your week, or your life. Daily exercise is good for your body, and the mental benefits may even outweigh the physical ones.
4. Prayer or quiet reflection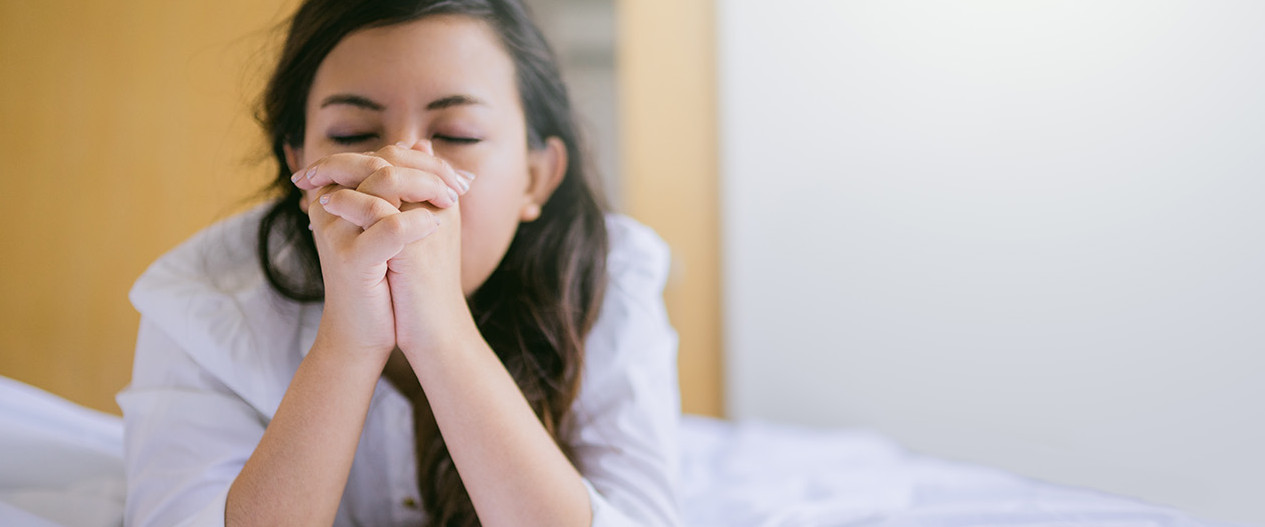 Engaging in prayer can help to calm a racing mind at bedtime. Along the same lines as meditation, daily prayer gives your mind a chance to focus on any internal imbalances or nagging emotional trauma. If you aren't a religious individual, you can still go through the motions of taking a secluded, distraction-free moment to yourself to think about your life and your existential and physical struggles.
5. Housework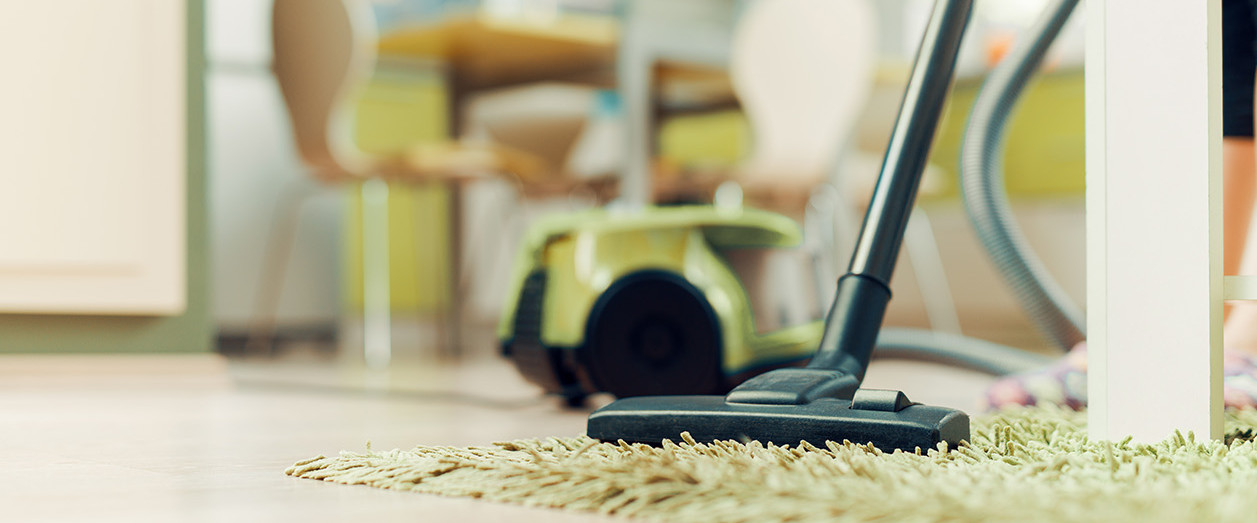 Tidying ought to be the act of restoring balance between people, their possessions and the house they live in
— Marie Kondo, The Magical Art of Tidying Up
This might surprise you, but housework can help you clear your mind. A cluttered or messy space can be a major source of stress. While you keep your hands busy, your mind will run through your day and whatever else you need to think about. And as a bonus, you get a clean house, too!
6. Schedule activities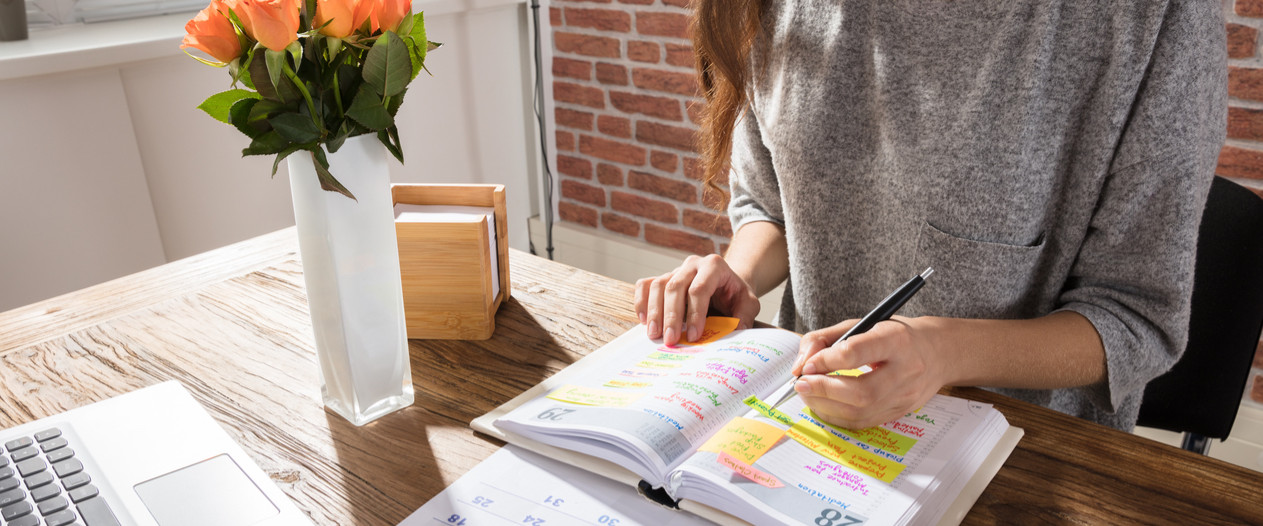 Planning your day allows you to carve out some time for you in addition to organizing all your activities. You can see if certain activities take up too much of your time things or if you haven't put aside enough time for the things that really matter, like your health, family, and personal relationships. Some of the most successful people around are meticulous schedulers — why not become one, too?
7. Talk to a friend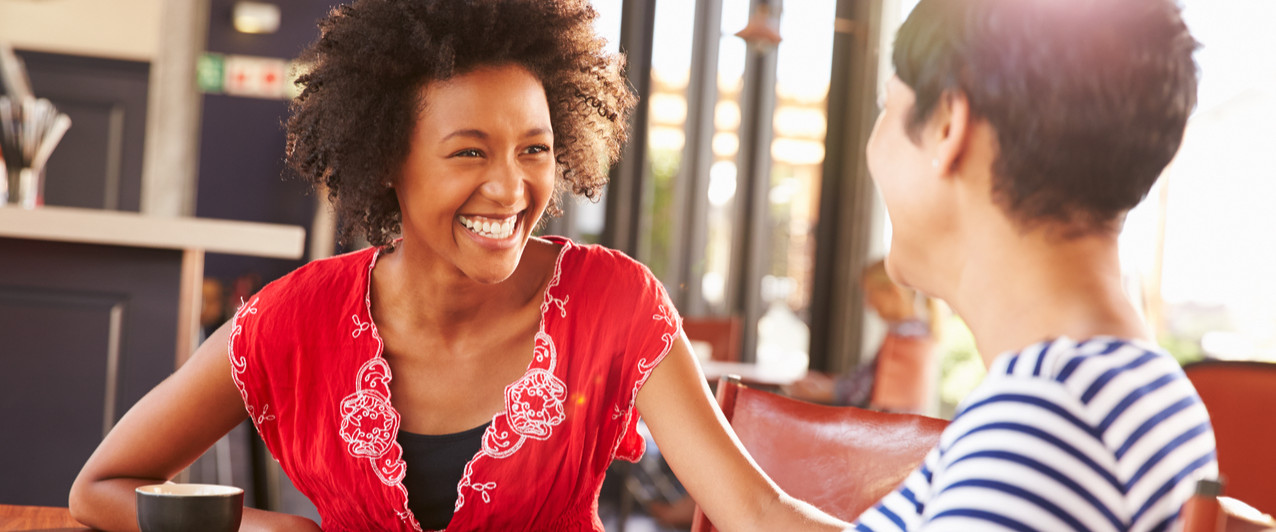 One easy way to clear your mind is to talk to a friend or a professional therapist about your nagging feelings and emotional baggage. Talk-based therapy is a proven way to free your mind of the detritus of life. If you can't afford a professional, a good friend (or your favourite bartender?) can always do as a stand-in. Thinking is no replacement for talking, because we often end up answering our own questions out loud just by talking things through with a trusted confidante. And if you talk to a friend or family member, don't forget to focus on being a good listener! Odds are that your conversation partner will need to talk through his or her issues, too.
8. Get a comfortable mattress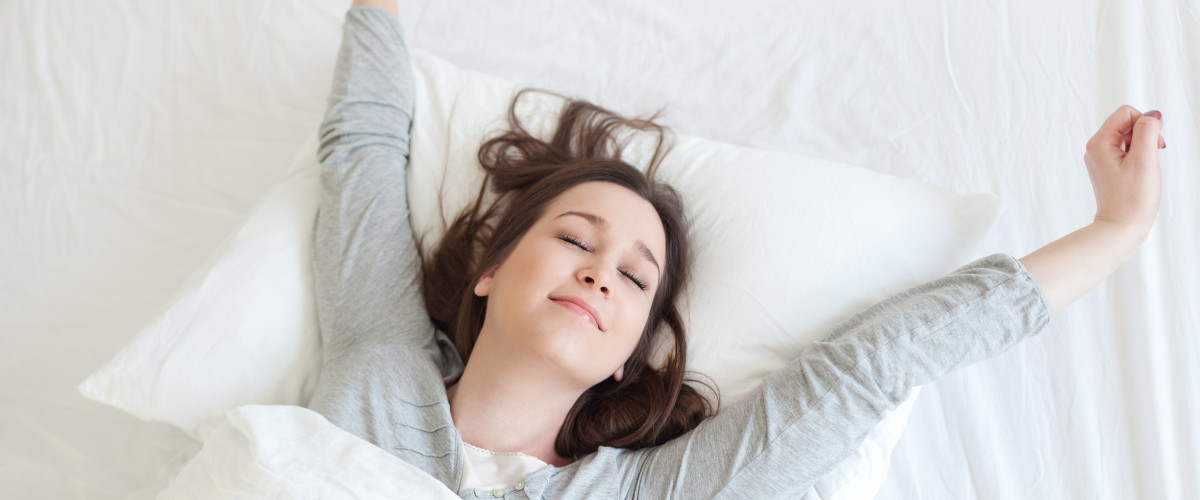 In addition to taking the time to reduce stress, it's impossible to discount the effect that your mattress has on your quality of sleep. A third of our lives is spent asleep, and losing sleep has very real consequences on our stress levels, our memories, our appetites, and our immune systems. If you wake up with back, neck, or hip pain, or you're still tired after seven hours in bed, your mattress might be to blame.
As the American Sleep Association points out, we can adjust our positioning while we're awake, but not while we're sleeping — which is why having a high-quality and responsive mattress is essential to good sleep quality. New technologies in mattress production have improved the responsiveness of mattresses by incorporating memory foam, a high-tech material first used by NASA. Memory foam mattresses like the Endy mattress mold to the body and evenly distribute body weight to reduce impact on your joints, spine, and back muscles when you sleep. Even better: Endy ships straight to your door and comes with a 100-night trial period, so if you aren't happy with your new mattress, you can return it and get your money back.
Final thoughts
Sometimes life can feel like a long struggle made up of little challenges piled on top of each other, just waiting to be dealt with. The fact is that life is never easy, but if it was easy, it would be boring and we would probably start looking for new challenges! At the same time, we have to be at our best to face up to these expected and unexpected challenges and come out on top. Lack of sleep, stress, and health problems go hand in hand with personal crises like those that occur before and after college, at career and financial crossroads, and smack in the middle of our lives. When you're well-rested, your body will feel better, your mind will be clear, and you'll be in a much better position to take smart actions to face any challenges in your life. Finding ways to clear your mind, make space for necessary internal dialogue, and choosing a high-quality mattress will allow you to get to sleep faster and sleep deeper every night.
Getting enough sleep is the simplest and most ignored health advice known to man. So, let it be known! Share this article with anyone who struggles with sleep and stress, and help them get some badly-needed shuteye!