A brief history of the big yellow and blue
Since 1958, Ikea has been producing accessible home furnishings for Sweden and beyond. Today, the superstore giant has been able to expand to such countries as the United States, Canada, Italy, France, Russia and the United Kingdom. It would come to a surprise to the founders of this great company that they would soon find themselves known for their food, almost as much as the furniture that has made them famous. But really...people come to Ikea to eat?! Should I be thinking, "what's wrong with them?"
The Ikea lifestyle
Although it seems that the Ikea food revolution is something new, in fact, the trend of having restaurants within the store is decades old. Seven years after opening their first store, Ikea opened the first Ikea restaurant. Since then, Ikea has seen massive growth within its restaurants. So much so, that according to Fast Company, Ikea food brought in a massive $1.5 billion in sales in 2013.
A company redesigned
Ikea is not one to rest on its laurels, and as of 2016, moved towards a redesign of their once minimalist dining room. The chain decided to remodel every single one of their stores, to encompass a dining room that would include three distinct zones for three distinct diners.
The first area would include high top tables with bar stools perfect for those looking to grab a quick bite and get on their way. The second area would focus on families, and provide kids play tables with activities and the adults a regular sized table nearby. This space will allow for enough space to enjoy a cup of coffee, while still making sure your child is behaving and having fun. Lastly, the third space is called 'Fika'. Fika is Swedish for a coffee break, and this space will emulate a coffee house with couches, cushy chairs and an ambience that allows people to relax. This new redesign has worked well for the company and allows the company to grow the restaurant while maintaining sales on the furniture side.
What is the deal with the food?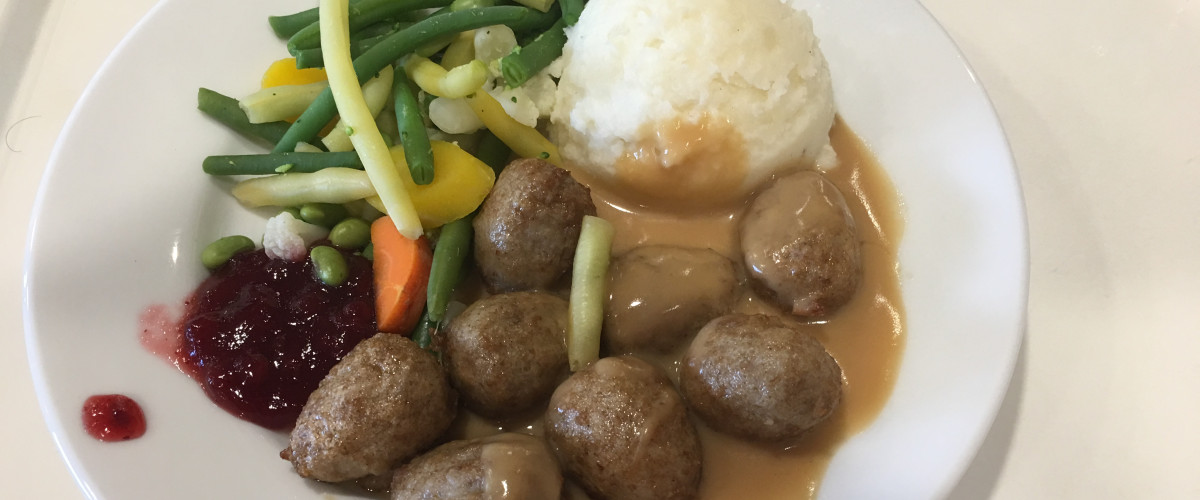 When I first started researching for this project, I naturally headed to Instagram. Insta allows me to check what's happening in the world, and with Ikea #ikeafood will make your mouth water. I noticed one particular post that got my attention. A spread fit for a king, fish, hash browns, waffles, meatballs, sausage, french fries and even a colorful salad. That is a brunch I can get behind, and here we are...
I found myself in front of the cafeteria style diner, with a helpful employee asking what I would like. I opted for the meatballs, with steamed veggies and rice. It looked good, but anything can look good! When it came time to pay, I was pleasantly surprised when the total came to under $8. All of this food for under $10, it's crazy. Once I found a seat, I decided to dive in...and it was delicious. I get the hype. Ikea food is worth its weight in gold. There are not many places that can give you a nutritious meal for that kind of price, and the simple fact that you can feed a family for under $20 has won me over for life.
A few thoughts from my first adventure with #ikeafood
When it comes to food, I consider myself an expert. This is a self-appointed title, but a title none the less. Thus, I have formed three thoughts from my experience at Ikea.
1. The food is actually amazing
With a wide range of foods including Swedish fair, pasta, pizza and even hot dogs, the variety and consistency of the food are hard to match.
2. It's affordable for all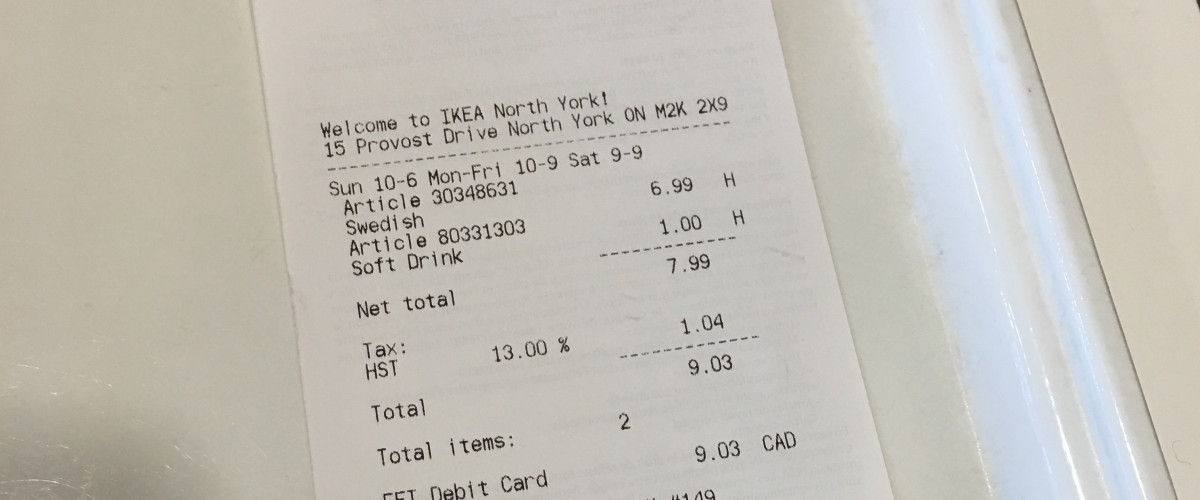 Can you name a single restaurant that you can feed your entire family for under $20? How about a dinner fit for a king for under $8? At Ikea, you can do that with ease, and if you are an Ikea member you get perks such as free coffee or softdrinks. Amazing.
3. Eating at Ikea isn't weird
Enjoying an Ikea meal is not weird, and when you combine the price with the ability to have real sustainable food, it is a great choice. Plus, to maintain quality, Ikea hires independent agencies to perform surprise audits on their staff and food.
Ikea continues to amaze, and I for one will be using the #ikeafood a few more times this month. It is time to embrace the Ikea food revolution and make sure to bring your taste buds, the Swedish meatballs are truly amazing.