4 things that should be on your resume The new jobs report shows that the rate at which American quit their jobs in April reached a new high of 2.7%, while layoffs and discharges decreased to a low of 1.0%.
That means more people are opting to leave their jobs voluntarily in order to find positions that better suit their changing needs and lifestyles.
With so many jobs open, what is the best way to make sure your resume stands out?
Experts recommend you tailor your resume for each job application, but there are a few core items that should always be included when you're looking for a new job.
Here are the top four.
Time management Especially as more offices consider continuing with remote work after the pandemic, it's important for employers to know you can still be productive from home without a manager overseeing your progress.
When you describe a previous relevant role, don't forget to offer specific examples that demonstrate how good you are at managing your time or working to a deadline.
Communication
Whether you work completely on your own or with a team, clear verbal and written communication is crucial.
And like time management, communication will continue to be paramount as some workers and companies alike gravitate to flexible arrangements that include more remote work. This means more use of email and virtual conference programs like Zoom for training and regular work tasks.
Education For any job that requires a specific education or college degree, you'll want to be sure you include that in your resume.
But only include relevant education details — put your most recent program and provide the name of the school, the years you were in attendance and your GPA if it was higher than 3.5.
Industry-specific skills
For every job opening, there are some skills that are absolutely essential. Even if you were interested in biology in high school, that doesn't mean you can just walk into a role as an anesthesiologist.
For some jobs, you'll need to have certain skills and knowledge. Make sure you list all your qualifications in full to show you have the required experience for the role.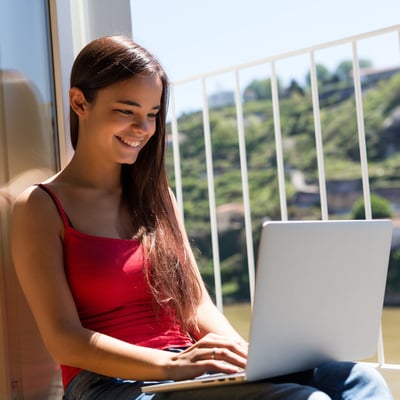 ZipRecruiter helps you secure the job of your dreams faster than ever. Speed up your job search today.
Get Started
4 things that should not stay on your resume Along with the skills employers are looking for, there are some that are huge put-offs for HR coordinators.
Make sure you leave the following five details off your resume in favour of more relevant information.
Subjective skills
How many other job applicants in the pile do you think include the terms "team player", "detail oriented" or "passionate" on their resume?
Instead, show you're meticulous by proofreading your page one more time for missing periods, misplaced commas or spelling errors. A concise, clean resume will help you stand out from the crowd more than tossing in vague or subjective self-descriptors.
Irrelevant work experience Employers don't need to see the list of everywhere you've worked. Delete your old paper route, the after-school job at the ice cream parlor and your summer internship if the experience won't be useful or relevant for the job you're applying for.
That will also help keep your resume shorter and to the point.
Personal details
You may have some fun or unusual hobbies and interests, but for most jobs, employers don't need to know about them.
Ditch any personal information, including your home address, weight, age, sex, religion or political affliation.
And unless you're an actor or model, leave the photo for your LinkedIn profile.
Space fillers
Just like those subjective skills, you don't need to add a line for space filler expressions like "References available upon request."
Employers set the terms here and if they want some references, they won't hesitate to ask. Again, save the space for information that is more relevant to the role you're applying for.
Make ends meet in the meantime If you're on the search for a new job, you have a few options to help you find the funds until you land your new position and start bringing in regular paychecks.
Slash the cost of your debt. If you're carrying any debts at a high interest rate, consider rolling them into one. Opting for a lower-interest debt consolidation loan is not only an easier way to chip away at your debt, it'll also save you some time and money.

Make savings your policy. If it's been a year since you last shopped around for a better rate on your auto insurance, it may be costing you more than $1,000 extra every year. Compare offers to ensure you're paying the best possible rate. And while you're at it, use the same technique to save hundreds on health insurance, too.

Invest like a pro for pennies. You might not have a lot of money to spare these days, but there's one simple way to change that. Download a popular app that allows you to invest your "spare change" and turn your pennies into a diversified portfolio.
Sponsored
Apply for your dream job in one click
Looking for a new job can be a time consuming process.
Rated the #1 job search site, ZipRecruiter helps you secure the job you've always wanted faster than ever. With its one-click apply feature and AI-driven smart matching technology, ZipRecruiter makes the process easy. Employers can even invite you to apply for their jobs.
Speed up your job search and check out ZipRecruiter today.