Here are 40 store chains that went bust in some of the biggest bankruptcies of recent years. Some of these retailers are still scraping by. Some are gone, and you may have already forgotten them.
1. Forever 21 Bankruptcy filing: September 2019
Forever 21 is a cautionary tale of ambition gone haywire. The business started as just a single, family-run location in 1984 — and by 2013, the chain had 480 locations around the world.
Although it raked in $4.4 billion a year at its peak, Forever 21 burned through its money by expanding into 47 countries in just six years.
But business at the new stores was slower than expected as consumers' priorities shifted from low prices to higher quality, and as online retail competition heated up.
Pop singer Ariana Grande's highly publicized $10 million copyright infringement lawsuit against the company also had to hurt. Forever 21 is closing 350 stores worldwide, about half of them in the U.S.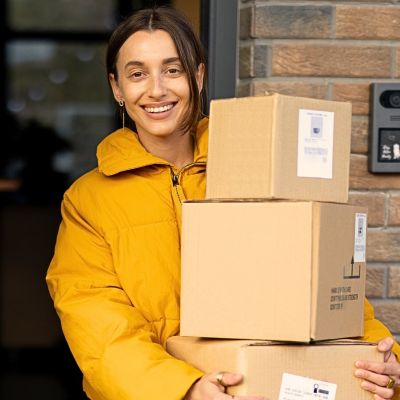 Capital One Shopping's browser add-on automatically applies coupon codes as you shop online. It's absolutely free – plus it takes only two clicks to install. Add the Capital One Shopping browser extension today and start earning discounts of up to 50% on the things you already buy.
Install for Free
2. Sears Bankruptcy filing: October 2018
Sears was once the largest retailer in America — but it fell behind Walmart, Amazon and other competitors and entered into a misguided merger with Kmart.
When Sears couldn't scrape together a $134 million loan payment, it filed for bankruptcy and secured a new loan for $800 million. Now that it's out of bankruptcy, Sears says it continues to struggle due to "a generally weak retail environment."
The company keeps shrinking and shrinking, through round after round of store closings. According to multiple media reports, just 182 Sears and Kmart stores will be left by the spring of 2020.
In 2012, there were 4,000.
3. Payless ShoeSource Bankruptcy filings: April 2017 and February 2019
Discount shoe retailer Payless filed for bankruptcy twice — and the second time was fatal.
The company emerged from the first bankruptcy in the summer of 2017, then lost $63 million in 2018. The return trip to bankruptcy court resulted in one of the largest retail liquidations ever, with the company closing all 2,500 of its North American stores.
Chief Restructuring Officer Stephen Marotta said in a news release that Payless was "ill-equipped to survive in today's retail environment," because it had too much debt and too many stores.
Payless locations remain open in the Caribbean and Latin America, and die-hard U.S. fans can still buy the company's sensibly priced footwear on Amazon.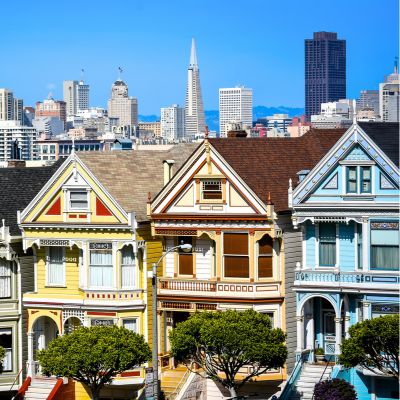 Believe it or not, you don't need millions, or even hundreds of thousands to invest in real estate. Arrived is an online platform where you can invest in shares of rental homes and vacation rentals without the headaches of being a landlord.
Learn More
4. Toys R Us Bankruptcy filing: September 2017
Kids growing up in the 1990s couldn't wait to get the Toys R Us holiday catalog and circle all the cool stuff they wanted for Christmas — but this tradition is mostly a thing of the past.
Toys R Us went down in flames as the third-largest retail bankruptcy in U.S. after it was battered by a leveraged buyout, crushing debt and stiff competition from Walmart and online retailers.
The toy chain held out hope that it would survive after its bankruptcy, but ultimately decided to close its U.S. locations after failing to meet holiday sales targets in 2018.
Toys R Us lives on in Canada and in countless all-grown-up broken hearts across America. In a very limited comeback, two new U.S. stores have opened: in New Jersey and Texas.
5. Destination Maternity Bankruptcy filing: October 2019
When the going gets tough, the tough file for bankruptcy.
At least that's how Destination Maternity hopes to avoid total financial ruin.
The company behind the Motherhood Maternity and A Pea in the Pod stores found itself weighed down by $244 million in debt and decided bankruptcy was the only way out. To find its course back to financial health, the retailer is liquidating 183 of its more than 900 stores in the U.S., Canada and Puerto Rico.
Destination Maternity's problems have included costly rents, online competition, falling birth rates and uncertain leadership — including five CEOs in just the last five years. The troubled company's stock has been dropped the Nasdaq Stock Market.
6. Nine West Bankruptcy filing: April 2018
Co-founded by designer Vince Camuto, Nine West's fashionable shoes and accessories became closet staples for women across America — but the brand got hammered by the athleisure trend.
These days, customers want sneakers, not sleek heels and flats. But Nine West had invested heavily in its fashion line and couldn't start producing sneakers. Major losses ensued, and the company piled up $1.6 billion in debt.
So, Nine West went bankrupt and closed all 70 of its stores.
The company is now out of bankruptcy and has been renamed Premier Brands, which CEO Ralph Schipani says is focused on its "growing apparel, jewelry, and jeanswear businesses." The popular Nine West and Bandolino shoe brands are now owned by others.
7. Claire's Bankruptcy filing: March 2018
Accessories giant Claire's once had 7,500 stores in 45 countries, according to Fortune, but rising business costs and internet-savvy teen shoppers killed the retailer's profits.
Kids started buying cheaper accessories online and at competitors like H&M.
With $2 billion in debt that wouldn't go away, Claire's filed for bankruptcy in 2018 and slashed its store count to fewer than 2,500, in just 17 countries in North America and Europe.
The company emerged from bankruptcy within months but recently has been dealing with bad publicity after asbestos was found in a children's glitter makeup kit sold at Claire's. Though the retailer says its products are safe, it has issued a couple of voluntary recalls.
8. ShopKo Bankruptcy filing: January 2019
Ignoring shopping trends is a terrible idea, as ShopKo found out.
In the 1980s, ShopKo was the go-to discount retailer in America's heartland for everything from groceries to medicine, glasses and even shoes. The company made an impressive $1 billion in sales annually — until Walmart moved in on its small-town turf.
As it tried to deal with that competition, ShopKo fatally ignored e-commerce and doubled its footprint in even smaller towns instead. By the time the retailer filed for bankruptcy, it owed $10 billion but had less than $1 billion in assets.
In the bankruptcy filing, CEO Russell Steinhorst wrote that having "higher expenses than web-based retailers" and being unable to sell pharmaceuticals at cut-rate prices like Walmart led to Shopko's demise.
9. David's Bridal Bankruptcy filing: November 2018
David's Bridal had a winning business model making fairytale wedding-dress dreams come true at rock-bottom prices — until e-commerce horned in.
David's sold standard-sized gowns starting at $50. The "Walmart of bridal" cornered the market for shoppers of modest means with no time for the repetitive fittings common in the bridal biz.
"We did no alterations, and if anyone needed a bobby pin we would charge them for it," former owner Phil Youtie told The New Yorker. But the bridal chain's unique, no-frills experience couldn't overcome online competition, crippling debt, and millennials' growing taste for casual wedding dresses.
With the bankruptcy now behind it, David's continues to operate about 300 stores.
10. Rockport Bankruptcy filing: May 2018
Carving out a niche wasn't enough to save Rockport from retail-mageddon.
Rockport invented the "walking shoe" — and in a genius marketing move, sold America on the idea that walking was better exercise than running. The company spent millions on engineering its light and sturdy RocSport line, considered by some experts to be the first real "high-tech shoe."
But in 2015, corporate owner Adidas sold Rockport to a private equity firm. Because cutting ties with Adidas was more expensive than it expected, and with online competitors nipping at its heels, Rockport filed for bankruptcy in 2018.
All 27 of the company's retail stores were put out of business. Rockport now sells its shoes strictly online or through other retailers, like Macy's.
11. Gymboree Bankruptcy filings: June 2017 and January 2019
Kids' merchandising was all fun and games until Instagram turned the tables.
Social media damaged Gymboree's appeal amid the "mini-me" trend popularized by celebrities like Kim Kardashian, who dress their kids in tiny versions of their own outfits.
With parents actively shopping for Instagrammable clothes, Gymboree's cutesy kidswear was just "too cheesy and not trendy enough," according to one customer review on Influenster.com.
After a horrible 2018 holiday shopping season, Gymboree filed for bankruptcy for the second time in two years and closed more than 800 stores. Rival The Children's Place bought Gymboree's brand for $76 million, and Gap Inc. snapped up its higher-end line, Janie and Jack, for $35 million.
12. Charlotte Russe Bankruptcy filing: February 2019
Unlike businesses that didn't get the memo on online shopping trends, fashion powerhouse Charlotte Russe ran its brick-and-mortar and web stores for years before caving to crippling debt.
The company also lost its way with its primary customers: teen girls and women in their 20s.
In its bankruptcy filing, Charlotte Russe said it "failed to connect" with young shoppers and couldn't "outpace the rapidly evolving fashion trends."
Charlotte Russe closed all 512 of its U.S. stores — and then it was bought by a Toronto-based company. The new owners have launched what they describe as "a brand new online shopping experience" and have reopened more than 100 of the retail locations.
13. Mattress Firm Bankruptcy filing: October 2018
Fewer shoppers are trying out mattresses in-store — and that has meant many sleepless nights for executives at Mattress Firm.
Nowadays, when consumers want to buy a new mattress, many order from online retailers offering impossible-to-beat yearlong trial periods and money-back guarantees.
Despite slowing sales, Mattress Firm ignored online shopping trends and bought up competitors by the bushel. The 700-store chain became a 3,500-strong empire in just five years.
The hasty expansion and — according to a lawsuit, two greedy executives — drove the company into bankruptcy. After closing about 700 locations, Mattress Firm continues to battle growing online competitors like Casper, Leesa and Tuft & Needle.
14. BCBG Bankruptcy filing: February 2017
With celebs like Angelina Jolie and Victoria Beckham strutting their stuff in BCBG Max Azria's party dresses, the fashion house grew a global following in the 1990s and early 2000s, and 550 BCBG stores popped up around the world.
But the party ended as online retail exploded and shopping-mall shopping imploded. BCBG also had trouble competing with rivals such as H&M and Zara that were quicker to respond to Insta-fashion's lightning-fast influence on consumers' minds and wallets.
Saddled with up to $1 billion in debt, BCBG filed for bankruptcy and closed 120 stores, mostly in the U.S. The company was bought up by Marquee Brands, the owner of other luxury names including Ben Sherman clothing and Bruno Magli shoes.
BCBG wasn't ready to get off the catwalk — it opened a new store in New York's trendy SoHo neighborhood in August 2018. At that time, there were 43 U.S. stores and 50 locations abroad.
15. Diesel Bankruptcy filing: March 2019
Back in 1998, a Wall Street Journal headline said it all: "Diesel Is the Label of the Moment, But Not Everyone Can Afford It." Despite Diesel's amazing success over the years, its problem with being too pricey never went away.
Diesel's fashion-meets-urban aesthetic made the brand iconic in trend-setting cities like New York and London and sold enough luxury jeans to put CEO Renzo Rosso on the Forbes billionaire list.
But the 2008 downturn and Amazon's upswing left Diesel's high-end stores hemorrhaging money. In its bankruptcy filing, Diesel's U.S. branch also cited theft and fraud resulting in $1.2 million losses over three years.
The company has indicated it's closing some of its 28 U.S. stores, but it hasn't said how many.
16. Things Remembered Bankruptcy filing: February 2019
Things Remembered was the place at the mall where you'd go to buy greeting cards and cutesy gifts — but shoppers decided they just weren't impressed with the merchandise anymore.
According to recent customer complaints, the retailer sells "things best forgotten" that belong in the trash. Ouch.
The gift shop's business was in an all-out freefall since 1990, despite multiple buyouts and efforts to rebrand.
By the time it went bankrupt, Things Remembered had lost half of its 800 stores and was drowning in $144 million of debt. Most of the remaining locations shut down amid the bankruptcy. A new owner is keeping the chain going with just 176 stores.
17. Fred's Bankruptcy filing: September 2019
The only thing deeper than Fred's discounts was the trouble it fell into when it tried to step up to the big leagues.
At one time Fred's operated nearly 700 discount stores and almost 350 pharmacies, mostly in the southeastern U.S. The chain was like a small Walmart — but it simply couldn't compete with the behemoth retailer.
When its earnings slid, Fred's refocused on its pharmacies and tried to snap up 865 Rite Aid stores when Walgreens and Rite Aid attempted to merge. But after that deal fell through, Fred's couldn't recover.
The company filed for bankruptcy and announced it would go out of business. "Despite our team's best efforts, we were not able to avoid this outcome," CEO Joe Anto said, in a statement.
18. Bon-Ton Bankruptcy filing: February 2018
As shopping centers transformed into ghost towns, anchor retailers like Bon-Ton saw their customers vanish.
In the 1980s, business was bopping for Bon-Ton, and the company bought up similar department store chains by the dozen, including regional favorites Bergner's, Boston Store, Younkers, Elder-Beerman and Carson's.
But while Macy's expanded its website and other mall-based competitors embraced the internet age, Bon-Ton's disconnected stores couldn't hack it.
After 120 years in business, Bon-Ton filed for bankruptcy and liquidated the last of its stores. But the brand now has a new owner which has relaunched Bon-Ton's websites and has even reopened one of the Carson's stores in suburban Chicago.
19. True Religion Apparel Bankruptcy filing: July 2017
With beauty bloggers and style mavens hailing athleisure as "the best thing that's ever happened to women's fashion," designer denim retailer True Religion Apparel faced a losing battle.
By the mid-2010s, True Religion's jeans — priced from $99 to $299 — couldn't satisfy consumers who wanted low-cost, comfy-chic leggings. And the company couldn't begin to compete with fast-fashion retailers like H&M selling skinny jeans for $10 and up.
True Religion's sales fell and its debts mounted. The company filed for bankruptcy and closed 27 of its roughly 140 stores.
True Religion emerged from bankruptcy within a few months, and its website now features jeans selling at largely discounted prices. It's still facing stiff competition from the likes of Levi's, Madewell and American Eagle.
20. RadioShack Bankruptcy filings: February 2015 and March 2017
RadioShack celebrated its 98th birthday in 2019 — leaving Americans shocked that it was still alive.
The electronics chain is just a shadow of the pioneer it once was. In 1977, RadioShack sold the TRS-80, one of the first PCs on the market, and it jumped the curve with its "RadioShack Computer Camp" for youngsters.
The company reportedly had more than 7,400 stores in the mid-2000s, but its late move toward online sales and its inability to compete with big-box electronics retailers led to a painful decline and bankruptcy — times two.
After the second one, RadioShack closed nearly all of its company-owned stores. The brand is now sold at about 500 franchise locations and at "RadioShack Express" stores within HobbyTown stores.
21. Brookstone Bankruptcy filings: April 2014 and August 2018
Brookstone had something for anyone who already had everything.
Did the purveyor of deep-soak foot baths and Bluetooth speakers shaped like footballs run out of outlandish ideas? Experts blame mismanagement and sluggish mall traffic for the company's tanking sales.
In 2018, the gadgetry retailer made its second Chapter 11 bankruptcy filing in four years. Legal insiders call that a Chapter 22. Do the math.
The chain's 100 mall locations were liquidated, but there was a silver lining: In October 2018, a $65 million bid saved Brookstone's airport stores and its distribution center. That means you can still dash in for a chair massage while you wait for your flight.
22. The Walking Company Bankruptcy filings: December 2009 and March 2018
This footwear retailer rebounded from one bankruptcy only to stumble again.
At the time of the second filing, The Walking Company listed liabilities of between $50 million and $100 million. Twenty-three of its 208 stores were put out of business.
CEO Andrew Feshbach gave a couple of reasons for the 2018 bankruptcy: The company was unable to bring its brand up to speed enough to compete with online retailers, and its largest vendor, Deckers Outdoor Corp., had unceremoniously cut ties in 2016 and yanked Uggs from The Walking Company's shelves.
The retailer emerged from bankruptcy hoping to stay on its feet through a $50 million bankruptcy loan and $10 million in new equity.
23. A'gaci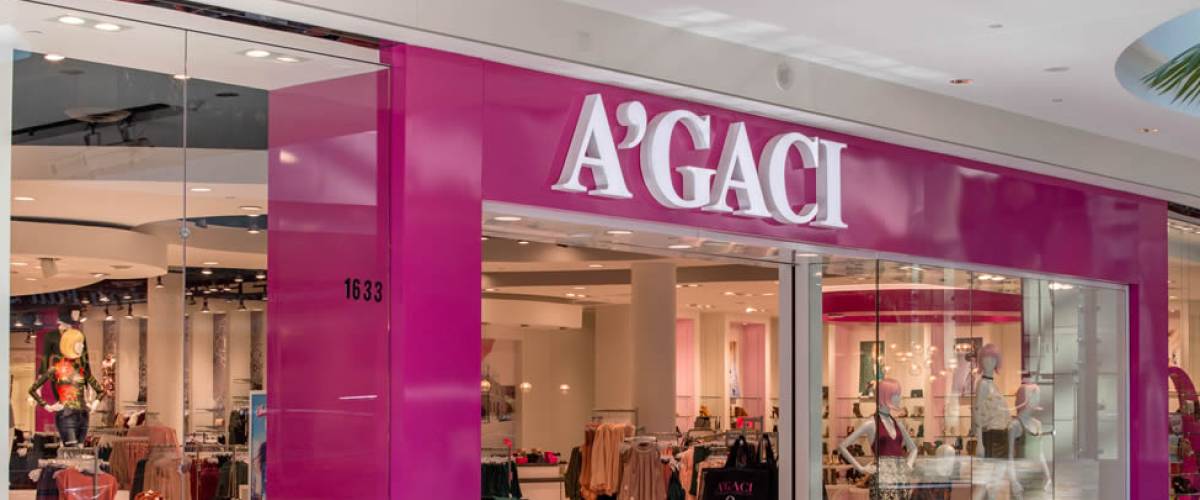 Bankruptcy filings: January 2018 and August 2019
The women's clothing and accessories chain A'gaci found out how much can go wrong within about two years.
Customer preferences continued to shift from malls to mobile devices. A brick-and-mortar expansion failed. The implementation of a new inventory system was a bust. And of all the rotten luck, 2017's run of devastating hurricanes damaged some of A'gaci's most profitable locations.
The company, founded in 1971, filed for bankruptcy for the first time in early 2018 and closed 20 of its stores.
All sales were final at the time of the second filing, which shut down A'gaci's 54 remaining locations. Would-be shoppers reported locked doors as rents fell behind.
24. Southeastern Grocers Bankruptcy filing: March 2018
Southeastern Grocers, based in Florida, operates BI-LO, Winn-Dixie, Harveys Supermarkets and Fresco y Mas. There are liquor stores and in-store pharmacies as well. The grocery chain has expanded to seven states throughout the Southeast.
Southeastern closed 94 stores as part of its bankruptcy restructuring in 2018 and reduced its debt by $600 million in the process.
Still, 22 additional locations that missed their sales targets were closed a year later.
Whoever thought that it would become a challenge to send your kid to the neighborhood supermarket for a carton of milk? The problems at Southeastern Grocers demonstrate how longtime institutions are having a tough time competing with big-box stores like Walmart.
25. Wet Seal Bankruptcy filings: January 2015 and February 2017
The teen apparel market is as difficult as the teens themselves.
In its 2017 bankruptcy filing, Wet Seal listed liabilities of two to five times the company's assets. Gordon Brothers bought the chain in March 2017 and relaunched it as an online-only retailer.
Lorne Huycke had founded the original chain, Lorne's, in 1962. He renamed it in 1990 after a model wearing a black bathing suit in a fashion show reminded his wife of a wet seal — so that mystery is solved. At one time, there were close to 500 locations.
Wet Seal and struggling competitors have blamed their troubles on teenagers' fickle spending habits. Analysts say Wet Seal never really distinguished itself from rivals.
26. The Limited Bankruptcy filing: January 2017
The Limited, which catered to youngish working women, had a 50-plus-year run selling stylish ensembles at midrange prices. With 250 locations in 42 states, it was a fixture in American malls.
But the chain failed to hold onto millennial customers, who gradually shifted to fast-fashion brands like H&M and Zara. By the time The Limited filed for bankruptcy, it had already closed all its stores and pulled the plug on its website.
Private equity firm Sycamore Partners owns it now and has launched a new website.
Meanwhile, the company that had started with The Limited in 1963 is now called L Brands and continues to operate the Victoria's Secret, Bath & Body Works and Pink chains.
27. Gander Mountain Bankruptcy filing: March 2017
Camping World won the bankruptcy bidding for Gander Mountain after this camping and outdoor chain closed more than 30 of its 200 locations. The new owner had plans to relaunch as Gander Outdoors and streamline the customer experience.
Up to 65 new stores were slated to open, but Camping World CEO Marcus Lemonis (star of CNBC's The Profit) said he'd play it safe: Gander Outdoors locations would be smaller and fewer in number than the originals.
"The company will not sign up for any leases that we believe don't give us more than the clear path to profitability," Lemonis told analysts.
In 2019, a plan was announced to close as many as 37 Gander Outdoors stores not selling recreational vehicles or RV parts and services.
28. hhgregg Bankruptcy filing: March 2017
When it declared bankruptcy, appliance and electronics seller hhgregg hoped that closing 88 of its 220 stores would give it a shot at survival. But within a month, the retailer decided to go out of business completely.
Overzealous expansion, especially smack in the middle of a recession, was blamed for hhgregg's downfall. The company had attempted to take advantage of rock-bottom lease prices as it grew from 91 locations to as many as 230 or so between 2008 and 2015.
A firm called Valor Group outbid Best Buy and Sears for the rights to the hhgregg name and promised to relaunch hhgregg.com and replant the chain's physical footprint.
A first new brick-and-mortar store opened in September 2019 in Somerset, New Jersey, about 40 miles southwest of Manhattan.
29. rue21 Bankruptcy filing: May 2017
Rue the day that highly leveraged buyouts became a thing in retail. Nearly $1 billion in debt resulted from the buyout of rue21 in 2013, and four years later the teen clothing retailer had to shutter around 420 stores in bankruptcy.
Payless, Gymboree and Toys R Us found themselves in similar situations.
But unlike those chains, Rue21 emerged from bankruptcy and is showing signs of life. With fresh capital, it has revamped its marketing strategy, worked out kinks in its e-commerce operation, reduced debt and dropped poorly performing leases.
All that's left is to cater to teenagers' fashion whims and spending habits — which is easier said than done.
30. Vitamin World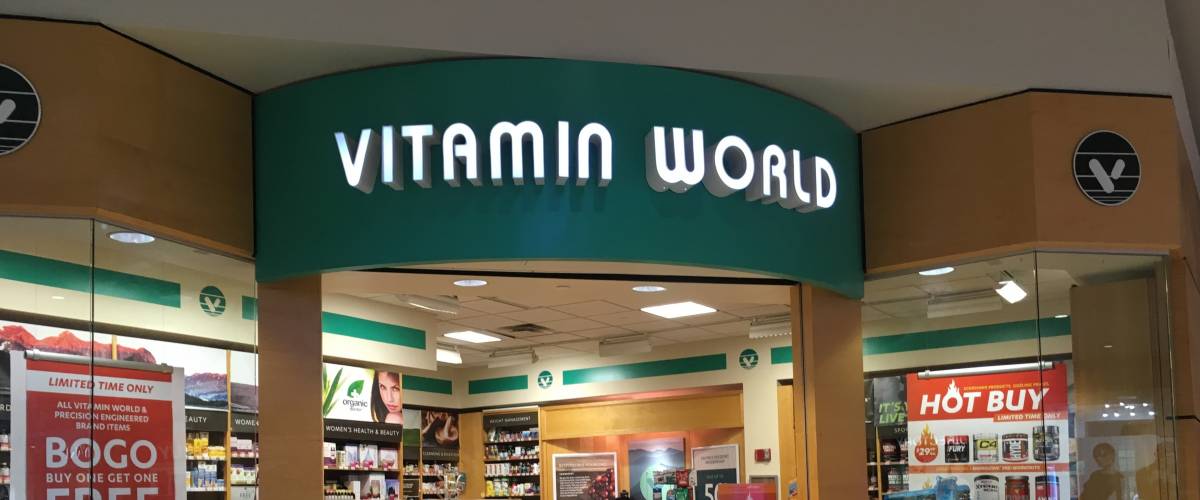 Bankruptcy filing: September 2017
A broken supply chain and a woeful shortage of ingredients plagued Vitamin World.
At the time of its bankruptcy, the company was $43 million in the red and was forced to shutter almost 200 stores.
There were no U.S. bidders to take over the nutritional supplements retailer, which was launched in 1977. But in January 2018, the largest domestic baby formula supplier in China, Feihe International, picked up the tab and 156 Vitamin World locations that were still in business.
Ironically, as more and more Americans are intrigued to try traditional Eastern medicine, the Chinese are turning to overseas supplement manufacturers. Experts cite Chinese consumers' distrust of government safety standards and regulations.
31. Perfumania Bankruptcy filing: August 2017
Like Vitamin World, Perfumania had a busted supply chain and high expenses. The retailer is best known for offering deeply discounted on high-end brands such as Burberry and Dolce & Gabbana.
Perfumania closed more than 100 stores in the three years leading up to the bankruptcy and then planned to close 64 more — leaving more than 160 still in business.
The Nussdorf family, which created the chain in 1980, has again taken the reins at what is now a privately held company.
The family is moving Perfumania's focus away from brick-and-mortar stores and is establishing a greater digital presence. The company is now competing online with Scentbird, Sniph and other direct-to-consumer brands.
32. Charming Charlie Bankruptcy filings: December 2017 and July 2019
This was yet another Chapter 22. The affordably priced jewelry and accessories chain Charming Charlie closed 100 locations after its first bankruptcy filing. The second time around, it announced plans to close all 261 remaining stores.
However, it may not be "Sorry, Charlie" after all. A company headed by Charlie Chanaratsopon, the original founder and CEO, bought the brand after 35 rounds of competitive bidding and announced in November 2019 that 15 new stores would open in March.
The online store, which also folded in 2019, is expected to make a comeback about a month ahead of the brick-and-mortar stores.
Charming Charlie took the visually appealing, novel approach of arranging the entire store by color.
33. Sports Authority Bankruptcy filing: March 2016
Sports Authority was once the largest independent sporting goods retailer in the U.S., and its decline had widespread repercussions. Again, a leveraged buyout was a giant retailer's undoing.
Other reasons for Sports Authority's demise included suffocating debt and a disastrous restructuring plan. After the bankruptcy filing, the chain announced it was closing all 460 of its stores.
The move cast a pall over an entire industry. When it was game over for Sports Authority, Nike, Under Armour and Columbia Sportswear all were either downgraded or experienced sales losses.
Those three companies had to house a surplus of unsold inventory or get creative about ways to sell it. Under Armour, for instance, struck a deal to sell its products at a discount in 1,100 Kohl's stores.
34. PacSun Bankruptcy filing: April 2016
This niche chain, which once boasted almost 1,000 stores in the U.S. and Puerto Rico, was founded on the premise that teens and beaches are a natural combination. PacSun was wildly popular for surfing and skating apparel.
Pacific Sunwear of California, its formal name, expanded far too rapidly. It ultimately lost not-so-loyal customers to the internet and fast-fashion retailers who were continually updating their look.
"If the surf look is not in," observed Paula Rosenblum, one analyst. "You've got to pivot to another brand of styling." But PacSun didn't pivot.
Another analyst, Betty Chen, suggested that the trend toward hip-hop and street fashions left surfers in the dust — or the sand, as it were. PacSun had around 600 stores when it emerged from bankruptcy in September 2016.
35. Aéropostale Bankruptcy filing: May 2016
This is another teen-apparel tragedy of Shakespearean proportions.
Aéropostale had 800 locations in malls at the time of its bankruptcy filing. The company pared down to 229, and the survivors were taken over by two mall operators.
Zara, H&M and others like them — the equivalents of McDonald's and Taco Bell in retail — sold cheaper clothes in ever-changing styles.
Moderately priced Aeropostale, launched by Macy's in 1987, designed, sourced, marketed and sold all its own merchandise. It lost money for 13 consecutive quarters leading up to its bankruptcy and was $390 in debt. Today, Aeropostale operates about 650 stores in the U.S. and Puerto Rico.
36. American Apparel Bankruptcy filings: October 2015 and November 2016
American Apparel had 281 locations in its heyday in the late 2000s. It closed all 110 remaining stores when it liquidated after its second bankruptcy.
The once-iconic brand was known for edgy, trend-setting fashions, but its controversial marketing campaigns both put it on the map and had a hand in its undoing.
Not everyone took nudity and the sexualization of noticeably young models in stride. One adult trade magazine praised the retailer's website as "one of the finer softcore websites going." And, there were lawsuits over religious satire that many consumers found offensive.
In 2018, new owner Gildan Activewear announced plans to tone down the brand and reemerge. American Apparel now operates exclusively online, and the website is fairly straightforward these days.
37. Frederick's of Hollywood Bankruptcy filing: April 2015
Everything was fine for this naughty lingerie retailer until Victoria and her secret came along. Frederick's hadn't had a profitable quarter since 2007 before throwing in the teddy in 2015.
Frederick Mellinger, inventor of the pushup bra, opened his intimates shop in 1947. The chain expanded into malls in the '60s. For a time, it carried "scandalous" underwear and other adult items.
In 2014, a year before the bankruptcy filing, Frederick's had 94 locations and a mail-order catalog business. It stripped itself of all of its physical outlets in 2015 and began to operate strictly online.
Some analysts said at the time that Victoria's Secret had greater appeal because most of its products, while sexy, were for everyday wear.
38. City Sports Bankruptcy filing: October 2015
Boston-based City Sports outfitted urban runners, tennis players, cyclists, swimmers and yoga enthusiasts. It spread to Philadelphia, Washington, D.C., and other markets before deciding to close its more than two-dozen stores following its bankruptcy filing.
Several factors played into a sharp decline in City Sports' sales, which began in 2014.
The economy was still wobbly after the Great Recession. Rivals including Nike, Under Armour and Asics gave the chain a run for its money. Boston, home to nine of its busiest locations, saw almost 100 inches of snowfall the winter of 2014-2015.
In March 2018, City Sports' new owners announced plans to open one new location in New Jersey. The store in Eatontown is still operating, but no others have followed.
39. A&P Bankruptcy filings: December 2010 and July 2015
This grocery giant — in business since 1859 and known formally as the Great Atlantic & Pacific Tea Company — held bragging rights to opening the first U.S. supermarket, and it once boasted 16,000 locations. In the 1930s, it was considered the largest retailer in the world.
Only around 300 stores were left at the time of A&P's second bankruptcy filing, and all were gone by the end of 2015.
The company had hoped to find a suitor, but that didn't happen.
Most (93%) of A&P's 28,500 employees belonged to various unions, and the company said the contracts made it difficult to reduce costs. Pension obligations also ailed A&P.
40. Caché Bankruptcy filing: February 2015
This nearly 40-year-old women's clothing retailer had 218 locations when it ran out of time and resources. Caché hadn't shown a profit for nine straight quarters.
The chain had been closing its weaker stores and taking other steps to stay alive. But "the depressed brick-and-mortar retail market, the continued growth of online shopping, and rapidly changing consumer tastes and habits thwarted our efforts," CEO Jay Margolis said at the time of the bankruptcy.
Caché was a cut above its competitors at the mall, both in merchandise and in price. According to its website, it was one of the first companies to introduce illustrious brands like Versace and Armani to U.S. consumers.
Not only is mall traffic petering out, but lingering mall shoppers also don't spend as much money on clothes as they used to.
Sponsored
Kiss Your Credit Card Debt Goodbye
Millions of Americans are struggling to crawl out of debt in the face of record-high interest rates. A personal loan offers lower interest rates and fixed payments, making it a smart choice to consolidate high-interest credit card debt. It helps save money, simplifies payments, and accelerates debt payoff. Credible is a free online service that shows you the best lending options to pay off your credit card debt fast — and save a ton in interest.