Best airlines
1. Qatar Airways Score: 8.23/10
Qatar Airways is the single best way to fly, and it's not just AirHelp saying so.
Skytrax Ratings, a quality adviser for the air-transport industry, agrees this five-star airline has exceptional everything: from airport services to on-board products to cabin staff service.
Qatar Airways did slide to No. 2 on Skytrax's list in 2018 but seized the blue ribbon once again last year, making it a five-time winner.
Stylianos Koureas, commenting on the Skytrax website, marveled at the airline's QSuites — business-class seating arrangements that can be converted into common areas or even double beds.
We were delighted to enter a new QSuite cabin with amazing interior and absolute privacy, as there was a door to close off your seat.
Great service. Attention to detail was immaculate. Kudos to the crew for such an unforgettable experience.
2. (tie) American Airlines Score: 8.07/10
The largest airline in the United States ties with two other competitors for second place.
Nearly all domestic U.S. flights have Wi-Fi, and you can stream movies and TV shows to your phone, tablet or laptop for free. You can even watch live TV on select flights, keeping boredom at bay for hours.
LaShaun R on TripAdvisor was impressed after years spent avoiding the airline.
I stopped using AA for about 15 years but came back as they were the only reasonably priced airline available to Cali, Colombia.
I didn't expect much, so they exceeded my expectations. The staff was friendly and helpful. No delays. Actually arrived earlier than expected.
My checked luggage was at my destination from Trinidad. I had a good experience and will now consider it as another carrier for any future trips.
2. (tie) Aeromexico Score 8.07/10
On some airlines you'll get a complimentary snack but pay $9 or more for a sandwich.
Aeromexico, which is partnered with Delta, impresses for its well-balanced in-flight meal and drink options curated by international chefs. The on-board entertainment includes some of the latest movies and TV shows. Did we mention that it's all free?
ElkGoing on TripAdvisor said the flight ticked every box.
We flew Expedia and paid about $450 for a ticket.
Lots of leg room at no extra cost.
Great service including free meal, cocktails, snacks and beverages.
Free video with choice of movies, tv, news, etc.
Lots of carry-on baggage space.
2. (tie) SAS Scandinavian Airlines Score: 8.07/10
Scandinavian Airlines made headlines last year as more than 1,400 pilots walked off the job over pay. It's a tribute to the airline's quality that, despite the strike and canceled flights, SAS still ranked among the best airlines in the world.
The company got high marks for punctuality and service quality and even higher marks for claim processing, snagging 9 out of 10 points.
Adam G on TripAdvisor complimented SAS's organization and communication.
We were an hour delayed leaving Manchester due to problems at the airport and not the airline, which meant we were going to miss our connecting flight.
Halfway through the flight, the flight attendants informed us that SAS had booked us on later flights and gave us all the details while still in the air, so there was no messing about when we landed.
5. (tie) Qantas Score: 8.04/10
Founded in 1920, Qantas is the world's second-oldest airline. Despite its age, this company is looking to the future.
Back in 2017, Qantas challenged Boeing and Airbus to design a plane that could fly from Sydney to London — up to 20 hours — without stopping. Qantas picked Airbus but hasn't decided when to begin the world's longest commercial flight.
For its current long-haul flights, Qantas offers a fully stocked self-serve snack and beverage bar — one of many reasons the airline scores so high in service quality.
Ausie1944 on TripAdvisor found their flight a relaxing experience.
Excellent service and comfort. It is incredible how the time passes so quickly when you are able to sleep because of the extra room.
The food is very good and served at times that allow for a better transition to the time zone changes.
5. (tie) LATAM Airlines Score: 8.04/10
LATAM is Latin America's biggest airline, formed in the early 2010s from a merger of Chilean airline LAN and Brazil's TAM.
AirHelp found little to complain about. LATAM scored just over 8 points out of 10 on service quality and claim processing, while its on-time performance was a very reasonable 7.7.
Mark Schrader on TripAdvisor had an excellent first-time flight.
I was rather reluctant to travel in a plane that I had no previous knowledge of, regarding efficiency and standards and comfort.
I was pleasantly surprised, along with the other passengers.
The plane was clean, the captain and staff were very pleasant, the food was better than airline food and everybody left the plane very happy.
7. WestJet Score: 7.96/10
It's clear WestJet wants to give its passengers something to remember.
Since 2012, WestJet has created charming Christmas videos that have tugged at the heartstrings of tens of millions.
It's not all PR, though. WestJet ranks high in all three AirHelp categories, with claim processing being the highest.
Imagicnation on TripAdvisor said WestJet's quality service helped them reclaim their passion for flight.
Since booking my first WestJet Vacations package in 2013, I now fly exclusively with WestJet.
I'm happy with their prices, flight times and customer service (both on and off the plane).
As someone who used to love to fly, and then became a nervous flyer because of a bad experience with another airline, I am sincerely grateful to WestJet for being an integral part of helping me build back my love of flying again.
8. (tie) Luxair Score: 7.90/10
This luxury airline has faced tough competition from low-cost rivals at its main airport in Luxembourg, so it's focused on putting its customers first and giving them a positive experience.
Luxair offers anti-stress seminars for jittery flyers, a digital chatbot assistant named Bobby and a reduced student fare of $259 for return flights.
Plus, TripAdvisor commenter Kloot says the in-flight dining is top notch.
As always, Luxair manages to still convey that feeling when flying was something special.
The catering is spot on for Economy Class, hot meals with high-quality ingredients, a large choice of free drinks (soft drinks, beer, local champagne, cognac, campari, you name it).
Reminds me of the luxury of traveling by air of years gone by.
8. (tie) Austrian Airlines Score: 7.90/10
Austrian Airlines is trying to make traveling a little easier. The company has partnered with the Vienna Card, the official tourist card in its home city, to help visitors get around painlessly.
While the airline placed well this year, particularly in service quality and claim processing, the horizon looks cloudy. Amid tough competition, the company is cutting up to 800 jobs. Things are getting even trickier with the arrival of a new low-cost carrier, Eurowings, at the Vienna airport.
Maintaining its quality despite the layoffs will be essential. Ying L, a TripAdvisor commenter, already feels like Austrian Airlines is becoming forgettable.
Nothing stands out as I recall. $60 for one checked luggage. Online check-in is smooth, even though I did it on my iphone sitting in a piazza.
10. Emirates Score: 7.80/10
Emirates treats its well-paying customers to plenty of perks. Those who fly in business or first class get complimentary chauffeur service to and from the airport and access to ritzy lounges with cigar and wine bars.
In any class, you can enjoy a multi-course meal while choosing from among 4,500 movies, TV shows, songs and games.
Still, TripAdvisor commenter Sam K feels Emirates is focusing too much on its wealthier customers.
Now you barely get anything. Even the miles you collect expire, and they want you to pay to keep those miles for longer.
It's all very commercialised now, and you get what you pay for.
If you want to pick what seats you want, that's another amount that you need to pay for.
I don't think Emirates is as great as it used to be.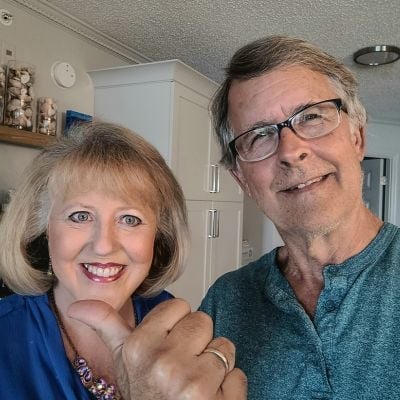 Worst airlines
1. Thomas Cook Airlines Score: 5.26/10
This company's long history ended in disaster. In 2007, Thomas Cook Group entered an ill-fated merger with MyTravel. It accumulated $2 billion in debt, hampering its efforts to adapt to competition from online travel services.
Thomas Cook collapsed in September 2019. The sudden fallout left nearly 600,000 stranded, as passengers arrived at airports only to be told their flights weren't happening.
Ann_Fawcett54 on TripAdvisor says they were one of the unlucky travelers.
Our return flight to Cyprus was non-existent.
We did find a flight eventually, but had to pay our own fares and extra car hire, hotel fees and living expenses for a further six days.
This was a real pain-in-our-purses, as no reimbursement was made and despite having given all our telephone numbers and email addresses on our original flight, we were not notified, and left to sort ourselves out.
2. easyJet Score: 5.29/10
Founded in London in 1995, easyJet has been hailed one of the top 10 safest airlines.
However, since safety isn't a factor on AirHelp's list, easyJet ranks as the second-worst airline in the world. The airline received a decent score for service but an abysmal score for processing claims, suggesting you won't get compensation for your lost luggage any time soon.
TripAdvisor commenter Babita786 said you get what you pay for.
Cheaper than other airlines.
If your fight is no more than a few hours, it's OK, but over that, your bottom will get sore. And you have nothing to do, space is also very tight with hardly any leg room.
Food is expensive on board, and not even water is cheap!
If you can afford a bit more, then upgrade your airline. I certainly won't be traveling on easyJet again.
3. Kuwait Airways Score: 5.40/10
Founded in 1954, this state-owned company has struggled in recent years.
Losses in the hundreds of millions prompted the government to authorize the airline's privatization. In January, Kuwait Airways reported its losses worsened to $435 million in 2018, outpacing increases in revenue and the cash it saved by slashing its employee costs.
AirHelp says Kuwait Airways has respectable service but stumbles when it comes to punctuality and claim processing.
TripAdvisor commenter nirmal639 wasn't impressed.
Average food and service. Kuwait to Delhi in B class was probably a 40+ year old Airbus, with no entertainment or seat reclining.
Then someone messed up our return connections with a "special meal" that we didn't request.
So it is goodbye for us to Kuwait Air.
4. Korean Air Score: 5.49/10
The past few years have been a media whirlwind for Korean Air. The infamous nut rage incident of 2014 was just the beginning.
Despite the scandals, AirHelp gives Korean Air a strong grade for service quality. It received only middling marks for punctuality and a very low grade for claim processing.
Meanwhile, Specking on TripAdvisor had nothing nice to say about their trip.
Too long of a flight with not very much room on the plane.
Looks like they stuffed extra seats on these planes, and it's almost impossible to get up and walk around to stretch your legs.
Food is just average at best and too few choices.
5. Ryanair Score: 5.6/10
Ryanair recently regained its position as Europe's biggest airline by passengers carried after briefly losing it to Lufthansa in 2018.
Bigger was better for some carriers on the list but not Ryanair. It received fair marks for on-time performance and service quality but scored poorly in claim processing.
The airline is also willing to compromise comfort for efficiency. Ryanair was the first to invest in a variant of Boeing's 737 MAX that crunches up to 200 passengers into a single space.
TripAdvisor commenter Michael W felt Ryanair is also trying to nickel-and-dime its customers.
There is very little cabin service other than attempts to sell food and drinks, as well as scratch cards and duty-free items.
The airline always gives the impression that they are trying to catch the passenger out; over baggage allowances, over boarding passes, etc.
6. Norwegian Score: 5.67/10
Norway's largest airline has acceptable service and generally gets passengers to their destinations on time, according to AirHelp. TripAdvisor also gives Norwegian an average 3.5 out of 5 rating.
However, AirHelp was far from impressed by the way the airline handles customer complaints like lost luggage, giving Norwegian a measly 2.3 out of 10.
One disappointed passenger, Gentiluomo on TripAdvisor, shared an experience of a particularly overcrowded flight.
Too many people in one Boeing 737 resulted in way too little space for each passenger.
It also results in overworked and irritated stewardesses. They seriously have too tight of a program during a flight. They do not sit down a minute during the three-hour flight!
7. Laudamotion Score: 5.69/10
Once owned by Formula 1 racer Niki Lauda, this Austrian airline is now a 100% subsidiary of Ryanair. With help from its new benefactor, Laudamotion plans to reach a fleet of 30 planes by the summer of 2020.
Despite fairly high marks for service, Laudamotion's overall score was dragged down by poor ratings in both on-time performance and claim processing.
However, TripAdvisor commenter HR663 wasn't impressed with the service, calling out a chaotic atmosphere.
The 'Priority' queue was endless.
We were ushered eventually on to a bus, where we waited for a ridiculously long time with the doors open on the freezing tarmac. When we eventually arrived at the plane, it was another long wait before they opened the doors of the two buses.
There was then a chaotic free-for-all to get on to the plane.
8. Transavia Score: 5.84/10
The Netherlands' second-largest airline has set its sights on growth. Stymied by the lack of space at Dutch airports, the company considered dropping its poorest-performing flights for new routes before finding room for a new base in Brussels.
Transavia's decent scores for punctuality and service weren't enough to compensate for its 3.9 out of 10 in claim processing.
TripAdvisor commenter Nevzat1710 was unimpressed by Transavia's service, even on the ground.
The staff at the check-in were totally unfriendly and not helpful at all.
The simple wish to have two passengers checking in together, to sit next to each other, was ignored. As we had shown her the mistake, she asked for extra money to change seats.
Even though the policies and extra fees of this airline are like that, it's always about how to treat the passengers.
I will never fly transavia again.
9. Aerolineas Argentinas Score: 5.97/10
This Argentinian airline has admitted to ignoring customer service, focusing only on getting passengers to their destinations. Aerolineas Argentinas says it's trying to improve but has a way to go.
AirHelp actually gave the company high marks for general service but a pitiful 1.8-out-of-10 for claim processing, indicating a very long wait for unhappy customers.
Julianafor4 on TripAdvisor certainly felt ignored.
For a nine-hour flight it has limited entertainment and no Wi-Fi, which offers no opportunity to catch up or continue working if on a business trip.
Calling customer service on the English line was never answered after a 40-minute wait. Thankfully we speak Spanish and managed to speak with someone after a second call within 20 minutes.
I lost a day of work. The plane on the return had no personal air above the seat and the flight was warm.
10. Adria Airways Score: 5.98/10
Adria Airways, based in Slovenia, filed for bankruptcy at the end of September and canceled all flights.
It had already sold all of its planes and had been flying leased ones for years. By the end, the company's debt had increased to $98.3 million.
Adria's on-time performance and service received passable scores, but AirHelp found its claim processing left much to be desired.
Mustak N on TripAdvisor says customer service isn't a priority for Adria.
I was informed by my agent three days before our departure date that the airline had changed our flight routes to include a six-hour stopover in Ljubljana.
And a two-hour transfer in Vienna, instead of a direct return flight from Prague to Podgorica.
All we were offered was water on both outward and return flights, which does not say much about customer service being important.
Sponsored
Follow These Steps if you Want to Retire Early
Secure your financial future with a tailored plan to maximize investments, navigate taxes, and retire comfortably.
Zoe Financial is an online platform that can match you with a network of vetted fiduciary advisors who are evaluated based on their credentials, education, experience, and pricing. The best part? - there is no fee to find an advisor.