1. Apple's pricing strategy
Apple has been shipping iPhones for 15 years. That means its pricing strategy is well-understood.
The launch of new models usually means a price cut for older models. Last year, Apple cut the price of all iPhone 12 models when the iPhone 13 was launched. The company didn't break tradition this year. The iPhone 13 now starts at $699 instead of $799. Meanwhile, the iPhone 13 mini starts at $599 instead of $699.
If you're looking for a budget-friendly iPhone and don't necessarily need the latest features, the iPhone 13 is ideal. This might be a good time to buy an older model.
However, if you're willing to wait a few months you might be able to get a refurbished iPhone 14. Some of the devices bought this month could find their way back to Apple for repairs or upgrades in the near-future. These refurbished products are usually 15% cheaper and have a full year's warranty.
If you're looking for a bargain on the latest features, patience is key.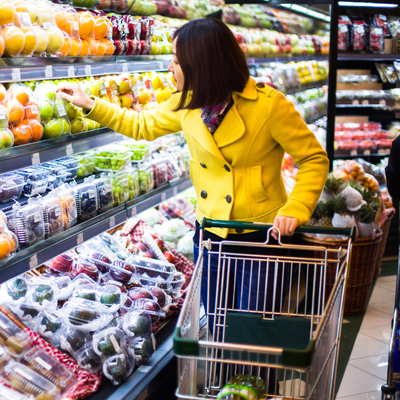 Upload a picture of your shopping receipts to the free Fetch app, and start earning points today. Redeem your points for cash or gift cards.
Start Earning
2. The 'tick-tock' technique
Apple's product cycle is also well-understood by industry experts. Software engineer Dan Hansen calls Apple's product cycle the "tick-tock model." Put simply, the company announces new phones every year but makes minor improvements the first year after launch (tick) leaving major upgrades and consequential new technology for the year after (tock).
2022 seems like a "tick" year for Apple. The iPhone 14 has only minor upgrades from its predecessor. In fact, some technology reporters called the latest upgrades "underwhelming."
The industry expects a more noteworthy upgrade with the iPhone 15, which is due out in the fall of 2023. The next generation phone is rumored to boast a better camera and a new type of LTPO OLED display that lasts longer than its predecessor.
If you're looking for a better reason to upgrade from your current phone it might be more prudent to wait until next year.
More: Get paid for the everyday things you do online already with Swagbucks
3. Global supply chain
The global supply chain is yet to recover from the disruptions of the pandemic. China's zero-tolerance Covid policies crimped production of everything from iPhones to electric vehicles. Meanwhile, a shortage of microchips compelled Apple to cut back on its production targets for this year.
Apple's ability to release a new phone at the same price as the previous model is a testament to Tim Cook's management prowess. However, the global supply chain hasn't fully healed yet. Apple could find it easier to add new components to the next generation of its flagship device once production ramps up. That means iPhone 15 could have significant upgrades from this year's model.
This is yet another reason for you to skip the current model and wait for the iPhone 15.
Sponsored
Get better deals right from your browser
There's always a better deal when you're shopping online, but who has the time to price-match?
Once you install the Capital One Shopping browser extension for free, it could help you stop wasting your money on your everyday online purchases. It will search the internet for you and give you alternative prices on a different site or an active coupon code you didn't know about.
Download the Capital One Shopping extension right now and start saving today.