As a result, chains including Walmart and Target have seen huge portions of their customers make the switch to online shopping.
Walmart's online grocery sales brought in $900 million in March — twice as much as during the same period last year — and Target's digital same-store sales were up a staggering 275% during April.
But while buying groceries online may seem like a safer alternative to shopping in-store, it's not without its challenges — as many consumers have discovered over the past few months.
Delivery slots are becoming increasingly harder to come by, and many high-demand products are consistently sold out.
How to get the most out of online grocery ordering
If you're one of the 40 million Americans who are buying groceries via the web during the pandemic, here are a few things you can do to get the most from your online ordering experience.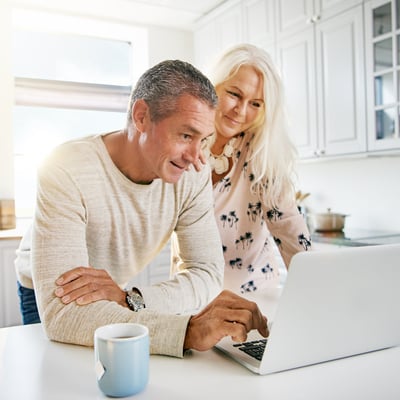 Are you confident in your retirement savings? Get advice on your investment portfolio from a certified professional through Datalign. It only takes 3 minutes to connect with an advisor who puts you first.
Get Started
1. Earn cash back
Make sure you pay with a cash-back account, so you can get a bit of money back every time you shop online. There are cash-back cards that allow you to earn up to 6% back on grocery purchases.
2. Check for delivery slots often
In many big cities, the increased volume of online orders has made finding an open delivery slot difficult. It's a good idea to fill up your online cart even if no slots are available, then check back throughout the day to see if one has opened up. As soon as you see a slot, hit the checkout button immediately.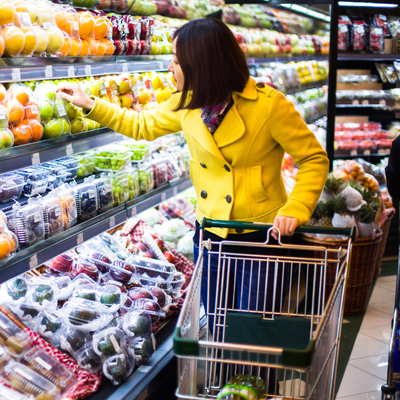 Upload a picture of your shopping receipts to the free Fetch app, and start earning points today. Redeem your points for cash or gift cards.
Start Earning
3. Order late at night
You may have more luck placing your order later in the evening, so if you're a night owl try to log on around midnight — when stores typically update their availability for the day.
4. Prioritize your order
Some delivery services allow you to prioritize the items in your order, so try to put high-demand items (like elusive toilet paper) at the top of your list. That way the person packing your groceries can snag them before someone else scoops them up.
5. Have a backup plan
It's helpful to specify the substitutions you'll accept if some of the items you want aren't in stock. Certain delivery apps have a "use best judgment" option, so whoever's doing your shopping can find you a suitable replacement if something on your list is sold out.
6. Try curbside pickup
If you have access to a car, you may want to consider ordering for curbside pickup instead of home delivery. Store pickup is just as safe as delivery and there are often more slots available.
7. Leave a tip
And don't forget to leave a tip for the person putting together your order. Professional shoppers who see online orders come in from customers known to tip well may be inclined to grab those orders first. A standard tip ranges from 10% to 20%.
Sponsored
Jump-start your retirement plan with personalized advice
Are your retirement savings on track? Get personalized advice from a financial advisor that understands your needs.
Datalign matches you with vetted registered advisors that can help you improve your investment portfolio and grow your retirement savings safely. In minutes, you can connect with a local or remote advisor and get a free initial consultation.
Get matched with a financial advisor today at Datalign and get on the path to financial success.