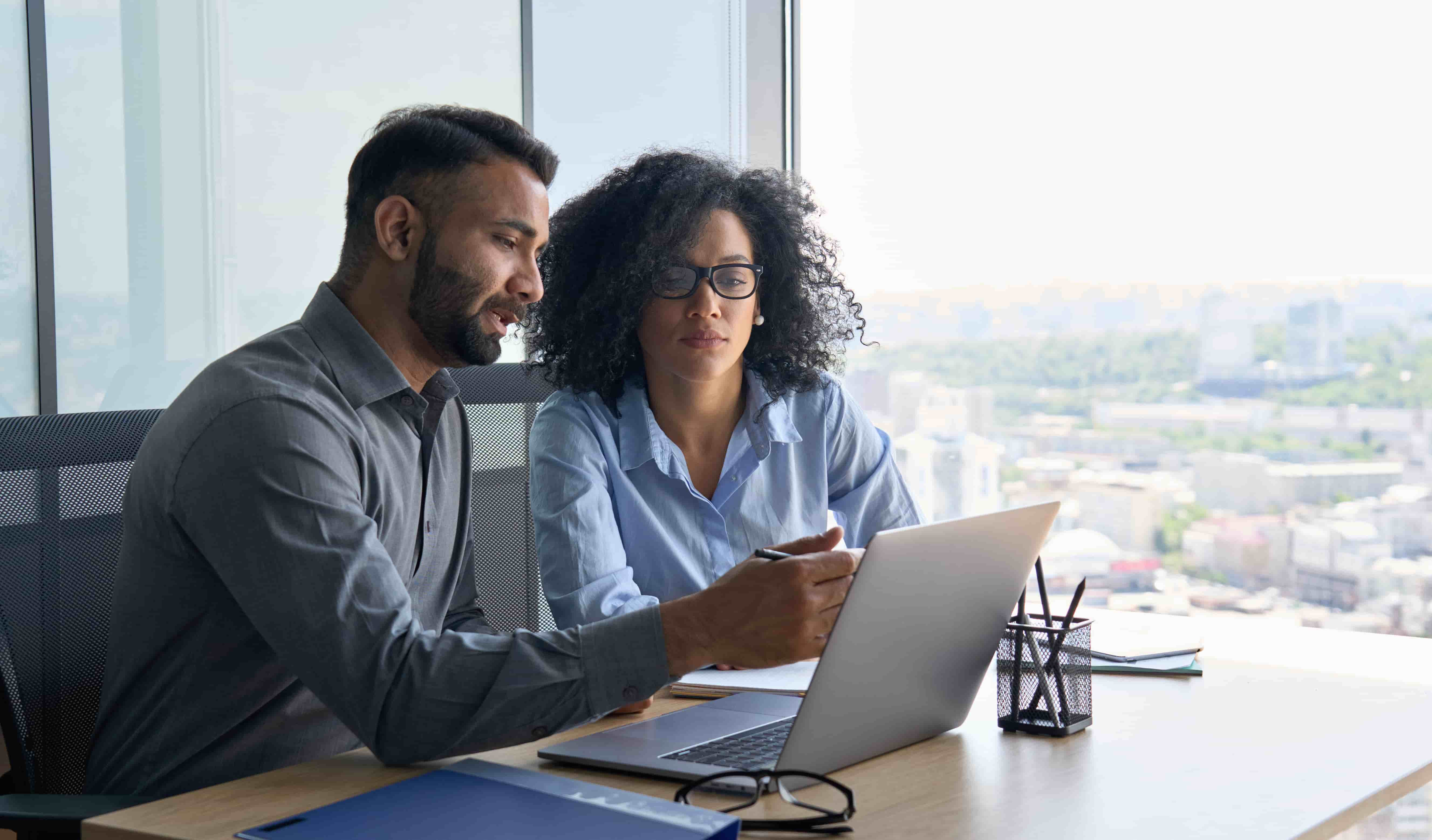 Groundfloor review – Residential real estate investing for as little as $10
Ground Picture / Shutterstock
🗓️
Updated: April 06, 2023
We adhere to strict standards of editorial integrity to help you make decisions with confidence. Please be aware that some (or all) products and services linked in this article are from our sponsors.
We adhere to strict standards of editorial integrity to help you make decisions with confidence. Please be aware that some (or all) products and services linked in this article are from our sponsors.
Many investors want access to real estate investments within their portfolio but aren't interested in swinging a hammer, hiring a home inspector or rehabbing a house. Since 2012, real estate crowdfunding platforms have emerged to offer a variety of more passive options for investing in real estate.
Groundfloor features
| Feature | Details |
| --- | --- |
| Minimum investment | $10 |
| Account fees | No fees for investors |
| Time commitment | 3 months |
| Accreditation required | ❌ |
| Private REIT | ❌ |
| Offering types | Debt |
| Property types | Residential, single family |
| Regions served | 8 states plus Washington, D.C. |
| Secondary market | ❌ |
| Self-directed IRA | ❌ |
| 1031 exchange | ❌ |
| Pre-vetted | ✅ |
| Pre-funded | ✅ |
Groundfloor pros and cons
Pros
Open to non-accredited investors
Only requires $10 to start investing
Groundfloor has seen 10.5% annualized returns on average
Short-term investing option
Investors don't pay any fees
Cons
Debt-investing carries the risk that borrowers default
Investments aren't very liquid
What is Groundfloor?
If you've been looking at real estate crowdfunding as an investing option, you've likely noticed that most of the platforms restrict participation to accredited investors. Groundfloor has broken that mold by developing a platform open to anyone with as little as $10 who is interested in loaning money for real estate fix-and-flip deals.
Founded in 2013 by Brian Dally and Nick Bhargava, Groundfloor is headquartered in Atlanta. Their platform targets small residential development projects. Dally says:
We think this is a revolutionary concept for personal finance. This is a steady, tangible way for ordinary people to make good returns on their money.

Brian Dally
An online marketplace, Groundfloor brings together individual investors looking for short-term lending investments and borrowers looking for short-term financing for their real estate projects. The borrowers get access to more flexible, faster and cheaper capital than a traditional bank or hard-money lender.
Investors get access to short-term, high-yield investments offering returns that typically range between 6% and 14%, depending on the risk grade of the specific loan. Groundfloor currently has some Grade G loans on their platform with projected returns as high as 25%. Just remember, the higher the projected return, the higher the risk.
Groundfloor loans
It all starts with the borrower looking for a loan to finance a real estate rehab or renovation project. Groundfloor reviews the details and conducts the due diligence on the deal and the borrower.
If Groundfloor decides to underwrite the loan, it is assigned a loan Grade A through G and a corresponding rate of return wherein Grade A loans are the least risky (with the lowest rate of return) and Grade G loans are the most risky (with the highest rate of return). Factors that Groundfloor uses to grade a loan and assign a rate include: location, lien position, borrower commitment, skin-in-the-game and others. The final rate is adjusted around factors like loan size, loan term, personal guarantee, history with Groundfloor, credit worthiness and other factors.
Grade A loans offer returns of around 6%, and Grade G loans generally offer returns of up to 25% with each letter grade offering a rate falling in between:
Grade A: 6%
Grade B: 8%
Grade C: 11%
Grade D: 14%
Grade E: 18%
Grade F: 21%
Grade G: 25%
Once a loan is fully funded, the borrower draws money according to an approved schedule and completes the renovation or rehab project. The property is then listed, sells and eventually closes. After closing, the borrower repays Groundfloor, and a lump sum of principal invested plus interest earned is deposited into the account of all investors who participated.
Borrowers in 23 states can get loans for $75,000 to $2 million at rates as low as 5.4% (for a Grade A loan on a three-month term with a monthly payment). Groundfloor will fund up to 90% of the cost of a project and up to 70% of the after-flip value.
And borrowers can choose to make no payments during the term of the loan. These terms are very favorable compared to hard-money lenders that typically charge 12%–15% interest and require a more stringent loan-to-value (LTV) ratio.
How does Groundfloor work
First, you set up and fund your Groundfloor account by linking your checking or other designated account. You transfer funds and once your Groundfloor account is funded, you choose which project(s) you wish to invest in. You can browse the summary page of loans being funded on the platform and then view more information on each loan's detail page. You decide when, how much and where to invest.
Once the deal is available for funding, investors have up to 45 days to fund the loan. Usually the loan is for a term of six to 12 months, but it could be shorter or longer.
Technically, you are investing in a Limited Recourse Obligation (LRO), which is a debt security issued by Groundfloor. The LRO you are buying corresponds to the project that you have chosen to fund. Each LRO's performance is determined by the performance of the borrower's loan.
Once you purchase an LRO, you become a creditor to Groundfloor. They repay the LRO when the borrower repays the loan in which you've invested.
Groundfloor is registered with the Securities and Exchange Commission (SEC) to do business in California, Georgia, Illinois, Maryland, Massachusetts, Texas, Virginia, Washington, and Washington, D.C. The company plans to expand into more states and eventually go nationwide.
The Groundfloor due diligence team consists of executives with real estate experience, and they turn down most people who plan to borrow from them. But there are no guarantees; if you buy into a loan and the loan goes into default, you could lose your entire investment.
When the money is in the loan, it's not liquid. You can't sell it to another investor, and you can't cash it out. Once the principal is returned, you'll receive interest on top of the loan. You'll have the option to invest again or withdraw the cash to your bank account.
So far, Groundfloor has lent $38 million across 318 projects. To date, investors have received average returns of 10.5%.
Investing in private real estate without being an accredited investor is arguably the single biggest advantage of Groundfloor. To be clear, a few other sites — such as Modiv and Fundrise — allow non-accredited investors to invest in private real estate via real estate investment trusts (REITs). Fundrise, for example, runs a private REIT that allows investors access to private real estate. The difference is that Groundfloor offers direct access to private real estate, rather than investment in a particular management company.
Groundfloor fees
One advantage of Groundfloor is that it doesn't charge investors any fees. Instead, it makes money by charging borrowers with fees so you don't have to worry about management or trading fees.
How to contact Groundfloor
You can reach Groundfloor's investor support team by emailing support@groundfloor.us or by calling 404-850-9223. Hours are 9:00am to 5:00pm EST, Monday through Friday.
Best alternatives
Groundfloor provides non-accredited investors with a simple way to invest in real estate with little money. The platform also has a strong track record in terms of annual returns.
However, investing in real estate debt is riskier than some types of investing because borrowers can default. Groundfloor's $10 minimum helps reduce risk since you can spread out your capital across numerous projects. But the risk of default still remains.
If you prefer equity-based investing or want some other debt-based investing options, there are several Groundfloor alternatives worth considering.
Fundrise is our favorite Groundfloor alternative since it also has a $10 investing minimum. The main difference is that Fundrise focuses on commercial and residential equity-based investments. You earn quarterly dividend payments and from potential share appreciations. There's also a 1% annual management fee unlike Groundfloor.
Finally, you can also invest in real estate debt through PeerStreet's marketplace. You get more individual deals on PeerStreet than Groundfloor, although you have to pay fees as an investor which is a small downside.
This is a testimonial in partnership with Fundrise. We earn a commission from partner links but all opinions are our own.
Summary
Groundfloor is a P2P real estate lending platform for fix-and-flip properties open to non-accredited investors. The low minimum investment opens up direct access to private real estate deals to anybody — and allows you to spread your risk among many individual projects.
If you're willing to take on more risk for somewhat higher returns, Groundfloor might be a great investment for you. Investors who don't need liquidity and are willing to experiment should look at this platform. It's a passive way to get into the fix-and-flip action of real estate investing. But make sure you understand the risks of crowdfunding platforms and do your due diligence before investing.
If you're an accredited investor, you can of course invest on Groundfloor's platform, but there are lots of other platforms that you should also look into.
However, if you interested in investing in fix-and-flip properties passively but are not accredited, it's worth your time to check out Groundfloor. It's one of the few sites that accepts non-accredited investors — and the only site that allows non-accredited individuals to invest in private real estate deals rather than REITs. And the minimum investment of just $10 provides access to diversification even if you have only a small amount to invest.