What is passive real estate investing?
Passive real estate investing involves generating income from real estate holdings without having to actively manage them yourself. For example, landlords achieve this by outsourcing property management responsibilities to professional companies. But you can also explore completely passive investment options like crowdfunding or REITs, which I'll cover below.
The goal of this investing style is to still reap the benefits of real estate – like steady cash flow and potential property appreciation – without having to give up your time. And while real estate sometimes requires upfront work, it's very possible to turn your investment into a semi or fully passive business.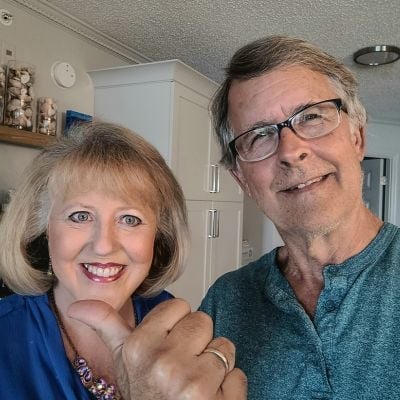 Passive vs. active real estate investing
As with most types of investments, the bigger the risk, the bigger the reward. Passive investment in real estate is the less risky way to invest in real estate, but it isn't necessary the most lucrative.
Active investing in real estate requires more of your own capital and involves more risk. Examples of active investing include buying properties and holding them for rental income, buying a house to fix up and then sell for a profit, or becoming a property wholesaler. These options all require a high risk tolerance, large pool of money to draw from and a lot of due diligence and know-how.
How to get started with passive real estate investing
There are several ways to add real estate to your investment portfolio while keeping things passive. Some methods require more capital and upfront work than others. However, the following strategies can all become completely passive or mostly passive investments.
1. Use real estate crowdfunding
One of the simplest ways to start passive real estate investing is to use crowdfunding sites. These platforms pool money together from investors to purchase income-generating commercial and residential real estate. As a shareholder, you earn cash distributions from rental income and can also earn from property prices appreciating and an eventual sale.
We like crowdfunding platforms because they're a beginner-friendly way to invest in real estate. In fact, several platforms don't require you to be an accredited investor to join.
Fundrise is an excellent starting point due to the low investing minimum and low annual fee. Check out our Fundrise review.
RealtyMogul allows you to invest in a wide range of real estate, from individual properties and multi-family dwellings to office buildings. Check out our RealtyMogul review.
Streitwise lets you add real estate to your portfolio with a minimum investment of $5,000. Check out our Streitwise review.
Crowdfunding is a passive real estate investing strategy; these companies work with their own network of property managers to find and manage tenants. All investors have to worry about is when distributions get paid out and eventually cashing out shares.
This is a testimonial in partnership with Fundrise. We earn a commission from partner links on Moneywise. All opinions are our own.
2. Work with a property manager
Another option for passive real estate investing you can explore is to run your rental business through a property management company. In other words, you can become a landlord and purchase single-family rentals or even multi-family homes if you have enough capital. But you can outsource tenant and property management to a local property management company to handle the active work.
The upside to this strategy is that you get to own equity in properties without having to actively manage them. However, the downside is that you have to pay a property manager to run your business for you.
According to Roofstock, an online marketplace for investors in single-family rental sector, property managers typically charge a one-time setup fee and ongoing management fees. Usually, this management fee is around 10% of monthly rent. Property management companies also charge various leasing fees if they have to find new tenants, lease renewal fees, and even maintenance fees.
This can get expensive quickly, so it's important to understand your property's cash flow, profit margin, and how much you can afford to spend on professional management. But if the math checks out, this strategy can create a passive real estate investment that also lets you enjoy equity.
You can also purchase single-family properties through Roofstock and then work with its team of property managers for a full-service solution. Our Roofstock review explains how the platform works and its pros and cons.
3. Invest in REITs
REITs, or real estate investment trusts, are another passive real estate investing vehicle that's similar to crowdfunding. A REIT is a company that owns and operates income-generating real estate. By law, REITs have to pay out at least 90% of taxable income to shareholders in the form of dividends, making them an attractive income-generating investment.
There's also numerous types of REITs you can explore. For example, REITs might focus on different sectors, like healthcare or retail. There are also residential and commercial REITs that invest in very different types of properties.
The easiest way to begin investing in REITs is to look for publicly-traded REITs through your online broker. There's a range of REIT ETFs and mutual funds, and you can also invest in individual REITs. Some REITs aren't publicly traded, but you can work with individual brokers or some financial advisors to invest in non-traded REITs.
The main downside of REIT investing is that growth is generally lower than investments like growth stocks since REITs pay out most income as dividends. But it's another passive real estate investing strategy that's very popular and simple. And lack of liquidity isn't a high risk if you stick with publicly-traded REITs.
4. Run a passive Airbnb business
After I graduated college, I spent some time living in Medellin, Colombia. During that time, I shared an apartment with a man from New York who was traveling around South America for a few months.
When we started talking about work and businesses, he told me he ran a network of Airbnbs back in New York City. And even though he was spending months on the road at a time, his Airbnb business was thriving back home, bringing in consistent rental income every month.
I couldn't believe it at the time, but after doing some digging, I found that the side hustle of "remote Airbnbs" is certainly very real. And it's pretty simple on paper: you acquire an Airbnb rental in an attractive market, put some remote management systems in place, and work with a rental manager to clean and manage the place between renters.
Airbnb makes it very easy to manage your listing and communicate with renters through its app. And if you use systems like a lockbox or keypad access, guests can unlock your home without you having to be there. Once they leave, all you have to do is pay a cleaning company or property manager to prepare the unit for your next guest.
This strategy is how people manage Airbnbs in states like Arizona, California, and Florida while living thousands of miles away.
Personally, I think this is still a riskier type of passive real estate investing since serious property damage or problems aren't easy to solve remotely. But if you have the type of schedule where hopping on a flight last minute isn't an issue, maybe this risk isn't as large of a concern.
Additionally, you have to factor in Airbnb host fees, taxes, and cleaning/management fees into your profits. And if you don't get enough bookings per month, you're probably earning less than if you went with a long-term, single-family rental. But in touristy areas, Airbnbs charge a premium, which is why some hosts go remote and buy Airbnbs in busy markets.
Trade your favorite stocks any time
Investing doesn't have to be hard. Robinhood is the only place you can trade stocks, options and ETFs 24 hours a day, 5 days a week, all still commission-free. Start building your portfolio with as little as $1.
Get Started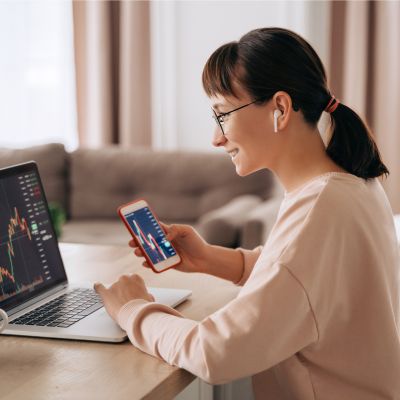 Passive real estate investing pros and cons
Pros
Potential to generate steady cash flow
You can still benefit from home equity with some strategies
Methods like crowdfunding have a low barrier to entry
Real estate helps you diversify your portfolio and can also be an excellent inflation hedge
Cons
Expenses can eat into your profit margins, making active real estate investing more lucrative
Emergencies, damage, and issues with tenants can make an investment less passive
You have less control over your properties if you work with management companies, so vetting them is important
Vacancies or lack of renters can disrupt cash flow
Is passive income from real estate realistic?
If you invest with crowdfunding platforms or through REITs, passive real estate investing is a given. This is one reason fractional real estate investing has become so popular, alongside the low barriers to entry.
As for owning rental units and outsourcing management, that strategy can also become quite passive. But I think it's important to know your numbers so that your expenses don't wipe out your positive cash flow. And if emergency strikes, there's the chance you might have to become an active manager for a period of time.
Ultimately, there are several ways to turn real estate into a passive investment. Just consider the level of active versus passive involvement that works for you, consider the pros and cons, and pick a business model that's right for you.
Sponsored
Follow These Steps if you Want to Retire Early
Secure your financial future with a tailored plan to maximize investments, navigate taxes, and retire comfortably.
Zoe Financial is an online platform that can match you with a network of vetted fiduciary advisors who are evaluated based on their credentials, education, experience, and pricing. The best part? - there is no fee to find an advisor.