What is an accredited investor?
An accredited investor is a person or institution that meets certain requirements to purchase an investment reserved for sophisticated investors. The requirements to become an accredited investor can be met through one's income, net worth, or line of work.
These requirements help the SEC determine who might have a deep enough understanding of financial and investment matters to make rational decisions, especially in the case of high-risk investments.
The investment opportunities that are only available to accredited investors include unregistered securities, also known as private placements as well as hedge funds, venture capital, and more. The burden lies on the investment firm to ensure their investors.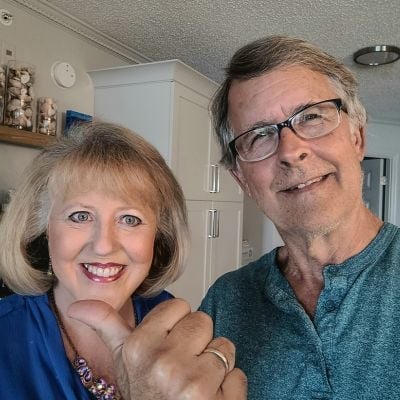 Accredited investor requirements
To achieve accredited investor status and gain access to investment opportunities in unregistered securities and other similar investments, there are requirements you must meet. It's important to note that you don't have to meet all of the accredited investor requirements — just one is sufficient.
Individual accredited investor requirements (financial)
Accredited investors must meet one of the following requirements:
Have an earned income of at least $200,000 (or $300,000 joint income with a spouse) in the previous two years and reasonably expect to continue to maintain that income
Have a net worth of at least $1 million alone or jointly with a spouse
Hold a Series 7, 65, or 82 license in good standing
Individual accredited investor requirements (professional)
In August 2020, the SEC modernized their definition of an accredited investor. In addition to financial-based requirements, you may now also qualify based on certain professional certifications, designations, credentials, or professions.
Investment professionals that hold either: the general securities representative license (Series 7), the investment adviser representative license (Series 65), or the private securities offerings representative license (Series 82)
Directors, executive officers, or general partners of the company selling the securities (or of a GP of that company)
Any "family client" of a "family office" that qualifies as an accredited investor
For investments in a private fund, "knowledgeable employees" of the fund
Institution accredited investor requirements
It's not just individuals who can be accredited investors. Institutions can also qualify. To be an accredited investor, an institution must be:
A trust with total assets of at least $5 million that was not formed specifically to purchase securities as long as the investments are purchased by a sophisticated person
A certain entity with at least $5 million in investments that was not formed specifically to purchase securities
Any entity where all of the equity owners are accredited investors
For the purpose of an entity qualifying as an accredited investor, the sophisticated person in charge of purchases must be someone the entity offering the funds believes has sufficient knowledge and experience to evaluate the risks and benefits of prospective investments.
How to become an accredited investor
There's no formal process, certification or form of documentation you need to become an accredited investor. To become an accredited investor, one must simply meet one of the basic requirements.
That means you can qualify if you earn an income of $200,000 (or a combined income of $300,000 with a spouse), have a net worth of $1 million (again, either individually or jointly with a spouse), or reach accredited investor status through your job.
Because there's no official accreditation process beyond meeting proving your income or net worth, you might already be an accredited investor without realizing it.
To see if you qualify, start by looking at your annual income over the past two years (you can refer to your previous tax returns or W-2 statements for you and your spouse) or review your net worth (that is, the difference between your assets and your expenses). Note that your primary residence doesn't count as part of your net worth; nor does a mortgage or debt secured by your primary residence count as a liability for this purpose.
If you're debt-free and have considerable assets in your investment portfolio, then you may very well qualify.
More: Best net worth trackers
Qualified purchaser vs. accredited investor
You may hear the term accredited investor used interchangeably with the term qualified purchaser. Both are someone who is allowed to make investments not available to most investors, but they are two different things.
Qualified purchasers must be one of the following:
An individual or family-owned business with more than $5 million investments
A trust sponsored and managed by qualified purchasers
An individual or entity that investors at least $25 million on their own behalf or on behalf of others
Any entity where all owners are qualified purchasers
As you can see, the requirements for being a qualified purchaser are significantly stricter than the requirements to be considered an accredited investor.
Stop overpaying for home insurance
Home insurance is an essential expense – one that can often be pricey. You can lower your monthly recurring expenses by finding a more economical alternative for home insurance.
SmartFinancial can help you do just that. SmartFinancial's online marketplace of vetted home insurance providers allows you to quickly shop around for rates from the country's top insurance companies, and ensure you're paying the lowest price possible for your home insurance.
Explore better rates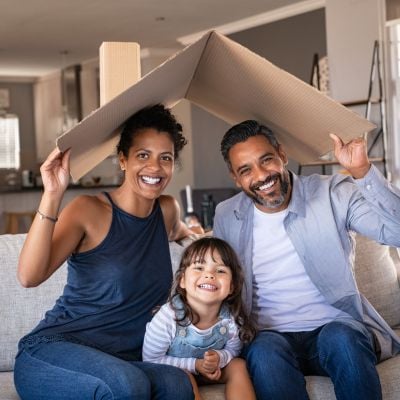 Investment opportunities for accredited investors
The benefit of becoming an accredited investor is that you have access to many investments that aren't accessible to other investors. The reason the SEC requires someone to be an accredited investor to participate in these opportunities is that they require a certain amount of knowledge.
Suppose you had an investment opportunity in a startup through venture capital or angel investing. These firms aren't public, meaning they don't have to meet the disclosure requirements of a public company. They are also high-risk and speculative investments since the companies haven't proven themselves yet.
A few of other investment vehicles available to accredited investors are:
Unregistered securities (known as private placements)
Hedge funds
Private equity funds
Venture capital
Angel investments
An individual investor who isn't accredited may not fully grasp what they're getting themselves into with these investments. They also may not understand the risks or liquidity restrictions when applicable.
However, through the eyes of the SEC, an accredited investor is sophisticated enough to weigh the risk and benefits of investments — even if the company or fund isn't required to make the same disclosures that a public company would have to.
How investing firms verify your accredited investor status
At this point, you might be wondering: If there's no professional certification or other documentation to prove your accredited status, how do investment firms ensure you qualify? There are a few guidelines in place that companies can follow to verify an investor's accreditation status.
First, the investment fund is likely to use a screening process and ask a series of questions to help determine whether an investor meets the necessary requirements. The fund may also ask for certain documentation from the investor, including:
Tax returns
W-2 forms
Bank and brokerage statements
Credit report
Professional certifications, designations, or credentials
Ultimately, the burden lies on the fund to ensure that its investors meet the accreditation requirements. The fund will likely ask for documents to prove your accredited status. But it usually takes the blame if a non-accredited investor ends up investing in their fund. And if a non-accredited investor does invest, they generally have the right of rescission, which allows them to take their money out at any time.
Pros and cons of being an accredited investor
There are advantages and drawbacks to the investment opportunities available to accredited investors. Of course, these pros and cons only only apply if you actually choose to take advantage of the additional investment opportunities afforded to you. You might have the income and net worth to qualify as an accredited investor, but if you don't choose to invest in otherwise restricted companies or funds, none of the below apply to you.
Pros
Access to restricted investments
The potential for higher investment returns
Greater portfolio diversification
Easy to meet the requirements as long as you have sufficient income or net worth
Cons
Higher risk of investment loss
Potentially high investment fees
Longer lock-up periods for investments
High minimum investment amounts
Unsophisticated investors could still qualify as accredited investors
The bottom line
Remember that with great power comes great responsibility. Once you meet the requirements of an accredited investor, you'll have access to a wider selection of investments. That may include hedge funds, venture capital, private placements, and more. But while those investments could have higher potential returns, they are also likely to have higher risk, investment minimums, and fees.
The good news is that you don't have to be an accredited investor to invest and get good returns. There are a seemingly countless number of investments available to any investor, many of which have a historical return that keeps up with certain restricted investments.
More: How to invest $1 million
Sponsored
Follow These Steps if you Want to Retire Early
Secure your financial future with a tailored plan to maximize investments, navigate taxes, and retire comfortably.
Zoe Financial is an online platform that can match you with a network of vetted fiduciary advisors who are evaluated based on their credentials, education, experience, and pricing. The best part? - there is no fee to find an advisor.