1. Nurse practitioners
A nurse practitioner is a type of advanced practice registered nurse. Unlike a normal registered nurse that works under the supervision of a physician, a nurse practitioner can independently order tests, make diagnoses and prescribe treatments.
Even with their advanced skills and responsibilities, nurse practitioners are cheaper to hire than physicians: They demand a median annual salary of $111,680.
That's one reason the number of positions is expected to grow by 52.2% between 2020 and 2030. Another reason: There aren't enough new physicians to replace those who are retiring, especially in rural areas.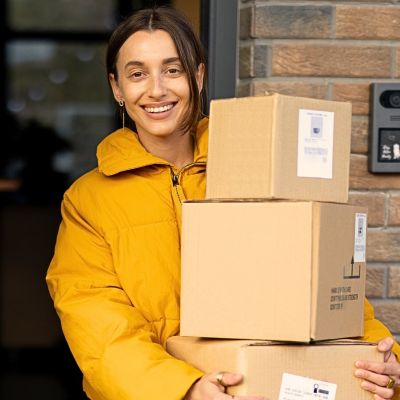 Capital One Shopping's browser add-on automatically applies coupon codes as you shop online. It's absolutely free – plus it takes only two clicks to install. Add the Capital One Shopping browser extension today and start earning discounts of up to 50% on the things you already buy.
Install for Free
2. Statisticians
Statisticians are math masters that collect and analyze data to solve problems for governments, universities, health care companies and research-and-development sectors.
More businesses are beginning to track data of all kinds to uncover and leverage new business insights. Someone needs to manage those mountains of information, which is why statistician jobs are poised to grow 35.4% by 2030.
The job, which requires not just impressive mathematical abilities but also technical prowess, demands a median salary of $92,270.
3. Information security analysts
Information security analysts are the bodyguards of the digital world, protecting computer networks and systems from data loss and malicious attacks.
Any company storing a sufficiently large amount of critical information — whether that's private financial or health information or trade secrets — needs dedicated personnel to craft safety measures and respond in a disaster.
They earn a median salary of $103,590, and the number of jobs is set to grow 33.3% by 2030.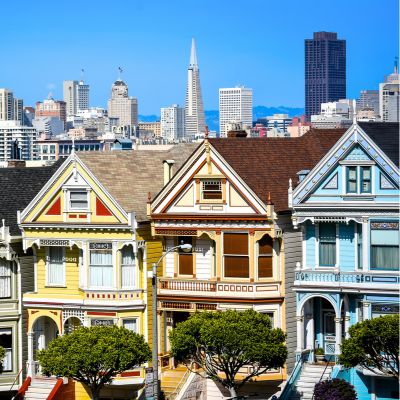 Believe it or not, you don't need millions, or even hundreds of thousands to invest in real estate. Arrived is an online platform where you can invest in shares of rental homes and vacation rentals without the headaches of being a landlord.
Learn More
4. Medical and health services managers
Medical and health service managers oversee the administrative side of medical departments and facilities.
They're tasked with improving overall care, supervising staff, managing budgets and staying compliant with laws and regulations.
The median pay for health service managers is $104,280, and the position is primed to grow 32.5% by 2030.
5. Data scientists
Good data helps businesses and governments make good decisions. Data scientists are tasked with uncovering, analyzing and presenting this data.
While statisticians rely more on mathematical models and formulas, data scientists often use machine learning and artificial intelligence as tools of the trade.
The median salary for data scientists (and all other mathematical science occupations) is $98,230.
Data scientist positions are expected to grow 31.4% as big data and artificial intelligence become more accessible to the average business.
6. Physician assistants
Physician assistants are similar to nurse practitioners, just with a different educational background and more of a direct focus on treating illnesses and injuries than caring for a patient's wellbeing.
They collaborate with physicians to give patient care, but they can work independently and make their own treatment decisions. They'll do everything from prescribing drugs to setting broken bones.
Physician assistants earn a median salary of $115,390, and the jobs are expected to grow by 31% by 2030. This is once again due to a shortage of physicians and the cost-effectiveness of hiring physician assistants.
7. Speech-language pathologists
Speech-language pathologists, also known as speech therapists, treat patients who have difficulty speaking or swallowing.
Most people are familiar with communication disorders like stuttering and lisping, but speech-language pathologists deal with a wide range of conditions, including those caused by brain damage, hearing loss and autism.
They earn a median salary of $80,480, and between 2020 and 2030, the industry is set to grow by 28.7%.
Why the big increase? Many speech therapists treat patients who have had strokes or dementia, which will become a growing problem as baby boomers get older.
8. Genetic counselors
Genetic counselors use genetic testing to evaluate the risk of inherited disease in individuals and families. Knowing these risks is helpful for preventative care and family planning.
Genetic counselors earn a median salary of $85,700, and the occupation is estimated to grow 26.2% by 2030.
This technically makes it one of the fastest-growing occupations, but since there are only about 2,400 genetic counselors in the country to begin with, the increase only equates to an additional 600 jobs.
9. Operations research analysts
Operations research analysts are similar to statisticians in that they analyze data to help organizations make decisions and optimize their processes. They need to be methodological in their approach when seeking out efficiencies and managing schedules.
How can a farm-equipment manufacturer reduce its costs? When should the U.S. military schedule a supply delivery to the troops? How much should an airline charge for a flight from Chicago to London? These are all questions that fall under the purview of an operations research analyst.
The median income for operations research analysts is $86,200, and demand is expected to shoot up 24.6% by 2030.
10. Actuaries
Actuaries use statistics to calculate risks and show organizations how to minimize them. For example, they might calculate the odds of a hurricane striking a particular area and how much the damage might cost.
Most of these probability experts work for insurance companies, but they are also needed by governments and sponsors of pension plans.
Their median salary is $111,030, and job openings are expected to grow by 24.5% from 2020 to 2030.
11. Health specialties professors
As the need grows for more health care professionals, so too does the need grow for experts to teach them.
Health specialties professors teach college-level health courses. They are the fourth highest-paid teaching profession, right behind law, economics and engineering professors.
Postsecondary health specialties teachers earn a median salary of $99,090, and the job market is set to expand 24.3% by 2030.
12. Software developers and testers
Everything from Call of Duty to your calculator app was developed by a team of software developers and testers.
The developers create computer programs and applications, while quality-assurance analysts probe the software to uncover problems. You need both to make a functional piece of software, whether it's designed for the general public or a specific customer or company.
The median income for these two jobs is $110,140, and the market is expected to grow 22.2% by 2030.
Ready to start applying?
71% of candidates increased their salary when they found a job on ZipRecruiter, a user study shows.
Begin your search
Sponsored
Kiss Your Credit Card Debt Goodbye
Millions of Americans are struggling to crawl out of debt in the face of record-high interest rates. A personal loan offers lower interest rates and fixed payments, making it a smart choice to consolidate high-interest credit card debt. It helps save money, simplifies payments, and accelerates debt payoff. Credible is a free online service that shows you the best lending options to pay off your credit card debt fast — and save a ton in interest.