What is a social anxiety disorder?
Previously described as having a social phobia, people with social anxiety disorders are defined by the American Psychiatric Association as experiencing significant anxiety and discomfort about being embarrassed, humiliated, rejected or looked down upon in social interactions.
Social anxiety disorders lie on a spectrum. Teens with mild cases may have a fear of public speaking or being in a crowded space. More severe cases can prevent teens from speaking or being in public at all.
Fortunately, social anxiety disorders are treatable through therapy, but it does take time to become comfortable in social situations.
One of the methods therapists use to treat social anxiety disorders is exposure therapy. In fact, a recent study by the National Center for Biotechnology Information found that 91% of children with such disorders were treated with a form of exposure therapy.
If you or your child are looking for exposure opportunities that could help overcome such anxieties, a low-stakes, part-time job could help.
Plenty of jobs are available that can help teens trying to work through their social anxiety.
If you're a teen with social anxiety looking for part-time income, or a parent looking to recommend options for a child, check out these 15 jobs for teens with social anxiety.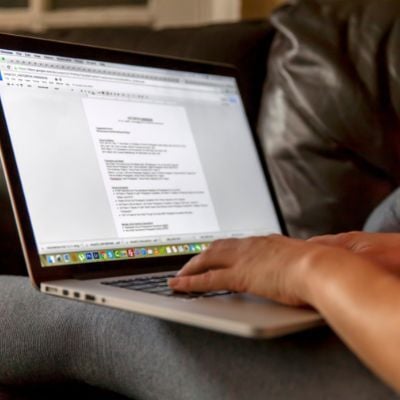 Don't have your next job lined up? ZipRecruiter is rated the #1 job site in the U.S. If you're looking for a job, you can sign up and put ZipRecruiter to work for you. We help you save time by making it easy to apply to jobs with one click.
Sign up for free
1. Writer
If sending the occasional cold email doesn't cause you anxiety, becoming a writer is a great career path for teens with social anxiety.
Writers take many paths. You can become a copywriter for ad agencies or pitch stories to online publications. Either way, this job is flexible on when and how you work. The workload can also be reduced if you're feeling overwhelmed.
However, you will face deadlines, and potential clients won't hire you if you consistently miss them. Just be mindful of your commitments to make sure you don't overload your schedule.
2. Proofreader
If you have trouble coming up with your own ideas, or are too intimidated to publish your own writing, becoming a proofreader is a great alternative.
Checking over other people's work is low stress and can be done at your own pace. Proofreaders usually work in the last stage of the editing process, so you can feel comfortable knowing that someone else has already checked the work and it's not up to you to uncover errors.
Becoming a proofreader is also a great way to start if you want a career in editing.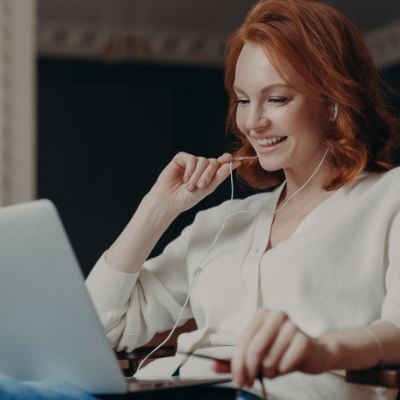 Show off your resume. We will show your profile to employers that fit so they can invite you to apply. Candidates who are invited to apply are nearly 3 times as likely to get hired.
Sign up for ZipRecruiter now
3. Transcriptionist or captioner
Transcriptionist or captioner is another great job for teens who have good writing skills but want little contact with people.
These workers are mostly freelancers who sign up through websites. This means you won't have to find jobs yourself and can turn down work when you need to.
Most websites require you to take a test before you're able to be assigned jobs, so make sure to prepare if this would cause anxiety.
4. Graphic designer
The idea of a teenager becoming a graphic designer might seem far-fetched, but you can enter this field in many ways.
Start by putting together a portfolio of the kinds of graphic design services you feel comfortable offering, then advertise your work on freelance platforms. If you're good enough, your clients won't care how old you are.
If the idea of working under deadlines isn't something you're comfortable with, you have the option of using a print-on-demand service to sell your designs yourself.
5. Selling physical or digital goods
If you love to make crafts or digital assets, there's no reason you can't make money selling them.
Online retailers are making it easy to sell whatever you make. Whether it's ceramics, crocheted goods, digital planners or e-books, there is really no limit to what you can sell online.
Online communities offer helpful tips and tricks on how best to sell whatever product you make and help you challenge your social anxiety.
6. Grocery store shelf stocker
As most shelf stockers work outside of store hours or in the back area, this is a great low-stress job for teens with social anxiety.
Some tasks involve physical labor, such as lifting heavy boxes to high shelves. But you might also set up displays, apply price tags and keep the storefront clean.
You might also have opportunities to interact with customers who need help, but speak with the manager about your comfort level with this.
7. Cleaner
Cleaning is physically demanding but perfect for anyone looking for a solitary work environment.
Whether you sign up with a cleaning agency or provide domestic services yourself, clients won't usually be present when you clean. Your schedule will be dependent on when clients won't be home, but you often have flexibility on how much you want to work.
8. Pet grooming assistant
This job is a great option for teens who prefer animals to humans.
Among the tasks involved are bathing the animals, keeping them calm and helping the groomer fetch the tools they need.
You might face some interaction with pet owners as they drop off or pick up their animals, but what could be better than working in a fluffy, low-stress environment for an anxious teen?
9. Data entry
If you're tech-savvy, detail-oriented and don't mind spending hours typing out the same information into different formats, consider looking into data entry jobs.
They can be done from anywhere at any time; ask the employer to see how flexible they are with work schedules.
This is also a relatively low-stakes job, as errors can be corrected fairly easily once discovered.
10. Web developer
You can be certified as a web developer at any age, and most training programs are self-paced. You can also enter this field by creating a portfolio of work that showcases your skills.
Web developers make sure websites are functional and user-friendly. This means ensuring the back-end is up-to-date and runs smoothly.
You might need to interact with clients to make sure you're on track with their vision for the website, but these interactions will be minimal.
11. Web designer
Where web developers keep websites functioning, web designers make them look professional and on-brand.
The coding requirements are less demanding than web developers; you'll only need to know HTML, CSS and a bit of Java to adjust layouts, color schemes and graphic elements of a site.
You probably won't score an in-house web designer position without some experience, but freelance positions will probably come your way if you have a stellar portfolio.
12. Bookkeeper
Keeping track of a business's finances can be stressful, but as long as you stay organized you could be a bookkeeper.
Among the tasks of a bookkeeper are recording business revenue and expenses, billing for services and keeping financial data organized in spreadsheets.
Bookkeepers don't need much social interaction, but you'll be able to challenge your anxieties by meeting with clients or employers.
13. Landscaper
While this job can be physically demanding, landscaping is a great seasonal opportunity for teens with social anxiety.
As a landscaper you'll be maintaining your clients' outdoor space. This might include trimming shrubs, mowing lawns, planting flowers and treating lawns to remove pests.
Starting a side business with a few clients through word-of-mouth or on freelance websites is the best way to hone your landscaping skills.
Once you've built your resume, ZipRecruiter always lists landscaping as a trending category on its website, which means you'll be able to find a proper job in no time.
14. Product tester
Companies often hire certain agencies to test new products before they go on the market. While the pay isn't always outstanding, you could have the opportunity to get hundreds of dollars worth of product from name-brand companies.
Once you sign up through an agency website, you will be asked to come in to test the product or they will send it to your home. After you've used it, you'll be asked to fill out a questionnaire with your thoughts.
15. Video post-production
While being in front of the camera might seem too overwhelming, you might find work in putting films together during the post-production process.
Video companies need people to edit films, correct the color of certain shots, add visual effects or adjust the audio. These jobs come on a freelance basis, and if you have the equipment ready, you'll be all set to work from home.
Sponsored
Know you're a great match
We tell you if you're a strong candidate so you can prioritize where to apply. ZipRecruiter uses AI technology to match your skills to jobs you may not have found otherwise.