Median salary with and without a college degree
While the cost of education is growing, so is the income gap between college graduates and non-graduates.
The median weekly salary for a worker with at least a bachelor degree hit $1,556 in the third quarter of 2022, according to the Bureau of Labor Statistics. That's a slight bump up from $1,525 in the first quarter of 2022.
Compare that to workers with just a high school diploma, who are earning a salary that's slightly more than $866 per week.
But comparing degree holders to non-degree holders doesn't tell the whole story. For the complete picture, we'll break it down by the type of degree held and the average salary earned.
More: 50 best jobs without a degree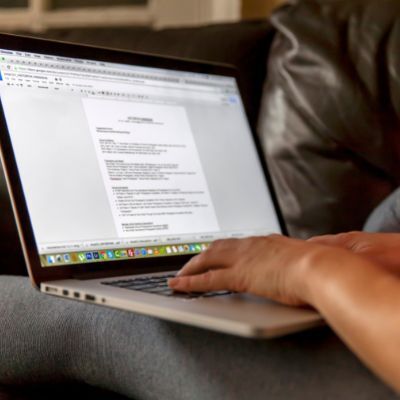 Don't have your next job lined up? ZipRecruiter is rated the #1 job site in the U.S. If you're looking for a job, you can sign up and put ZipRecruiter to work for you. We help you save time by making it easy to apply to jobs with one click.
Sign up for free
Salary with an associate degree
Median weekly salary: $963
Unemployment rate: 4.6%
According to 2021 data from the Bureau of Labor Statistics, the median weekly salary for associate degree holders is $963 per week, and unemployment sits at 4.6%.
An associate degree generally takes two years of full-time study, usually at a community college.
Some associate degrees are designed to transfer to a four-year university, while others are more like technical training programs — preparing students to jump straight into the workforce. For example, some community colleges offer associate programs that train you to become a flight attendant.
But like other kinds of degrees, earnings vary significantly based on the career you choose. Some of the highest-paying jobs for workers with an associate's degree include air traffic controllers, radiation therapists, nuclear technicians and dental hygienists.
Salary with a bachelor's degree
Median weekly salary: $1,334
Unemployment rate: 3.5%
The median weekly salary for workers with a bachelor's degree is $1,334 per week, and the unemployment rate is 3.5%.
A bachelor's degree requires a minimum of 120 credit hours, which typically translates to four years of full-time study. To save money on tuition, students may decide to split these four years between a community college — where they earn an associate degree — and a four-year institution.
The extra two years of undergraduate study lead to a significant bump in lifetime earnings compared to associate degree holders, especially if you pursue high-paying fields like engineering or finance.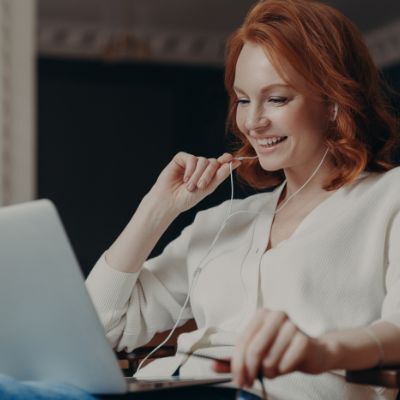 Show off your resume. We will show your profile to employers that fit so they can invite you to apply. Candidates who are invited to apply are nearly 3 times as likely to get hired.
Sign up for ZipRecruiter now
Salary with a master's degree
Median weekly salary: $1,574
Unemployment rate: 2.6%
The median weekly salary for a worker with a master's degree is $1,574 per week. That's 16% higher than a worker with a bachelor's degree. The unemployment rate is also lower sitting at just 2.6%.
A master's degree is the first tier of graduate-level study. To qualify, you typically need to hold a bachelor's degree. Programs vary in length, but most last two years.
While careers that see a boost in pay from holding a master's degree like nurse anesthetists, physician assistants and economists can earn well over $100,000 per year, you're not guaranteed a six-figure salary.
For example, the median annual wage for an archaeologist is $61,910, and career counselors earn just $60,510.
Salary with a doctorate degree
Median weekly salary: $1,909
Unemployment rate: 1.5%
In most academic areas, a doctorate, or doctoral, degree is the highest degree one can earn. They include both Ph.D.s, which prepare students for research careers, and professional or clinical doctorates that prepare students to be leaders in a particular industry.
Doctorate degrees have no set timeline; you might finish one in four years or you might take 10. They typically require extensive, original research projects ending in a dissertation (a lengthy paper you may have to stand and defend).
You'd think all this extra effort would warrant a massive pay bump. While that can happen, it's not always the case. The median weekly salary is $1,909, and the unemployment rate is 1.5% — the lowest of all education levels.
Many doctorate degree holders work in academic settings as researchers or professors, while others work in business, health care, government or various technical industries.
Salary with a professional degree
Median weekly salary: $1,924
Unemployment rate: 1.8%
Workers with a professional degree earn a median weekly salary of $1,924, the highest of any education level. They also account for all of the top 10 highest-paying jobs in the nation, including psychiatrists, surgeons and orthodontists.
Compared to a doctoral degree, professional degrees are more grounded and purposeful.
Instead of focusing on research and theory, students will build practical skills in a field like medicine, pharmacy and law, preparing them to pass the tests necessary for certification.
That said, the unemployment rate for professional degree holders is 1.8%, slightly higher than doctoral degrees.
Salary with no college degree
Without a college degree, it's hard to break through into higher income brackets. It's also harder to find and keep a job.
The extent of these difficulties depends on your highest level of education.
Some college, no degree: $899 median weekly salary, 5.5% unemployment rate.
High school diploma, no college: $809 median weekly salary; 6.2% unemployment rate.
Less than a high school diploma: $626 median weekly salary; 8.3% unemployment rate.
Does education make a difference in your salary potential?
It's true, it's not impossible to be successful without a degree. Ever hear of Bill Gates, Jack Dorsey, Steve Jobs, or President Harry Truman?
All college dropouts.
Plenty of decent-paying careers don't require a degree. Do your research on the career field you're interested in and then decide whether continuing education is right for you.
Sponsored
Know you're a great match
We tell you if you're a strong candidate so you can prioritize where to apply. ZipRecruiter uses AI technology to match your skills to jobs you may not have found otherwise.