What is an executive assistant?
An executive assistant acts as a trusty sidekick to a chief executive officer, vice president, chief financial officer or other C-suite executive.
Many of their job duties overlap with those of an administrative assistant, such as:
Creating reports
Compiling research
Editing important documents
Answering phone calls and emails
Managing calendars and schedules
Meeting and networking with clients
However, instead of serving a workplace department as a whole, an executive assistant works directly with one or more executives. They are the gatekeeper and line of communication between the boss and the outside world.
Executive assistants also take on higher-level responsibilities, like managing other employees, organizing events and sitting in for executives during meetings. In some cases, an executive may lean on their assistant to help solve complex business problems, treating them as a trusted advisor.
While most executive assistants work in the office, it's also possible to find fully remote positions, which can be a way to make an impressive amount of money from home.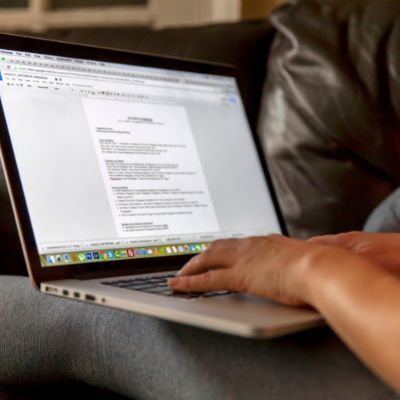 Don't have your next job lined up? ZipRecruiter is rated the #1 job site in the U.S. If you're looking for a job, you can sign up and put ZipRecruiter to work for you. We help you save time by making it easy to apply to jobs with one click.
Sign up for free
Executive assistant salary
The average U.S. executive assistant earns $50,442 per year, according to the job site ZipRecruiter. However, salaries vary significantly by region.
The highest number of executive assistant jobs are found in New York and California, according to the Bureau of Labor Statistics. Those states also offer the highest pay, with the average annual wage topping $75,000 in 2021.
Still, no matter which state you work in, expect to earn a much higher salary compared to people in other jobs that only need a high school degree.
Job outlook for executive assistants
While you can find hundreds of thousands of executive assistant postings on various job sites, the overall outlook isn't so bright.
The Bureau of Labor Statistics expects to see a 19% decrease in executive secretaries and assistants between 2020 and 2030, resulting in 100,000 fewer positions.
Some companies are phasing out the role, with high-level managers either taking on more responsibility or delegating tasks directly to lower-paid administrative assistants. New software is also helping executives be more organized without human help.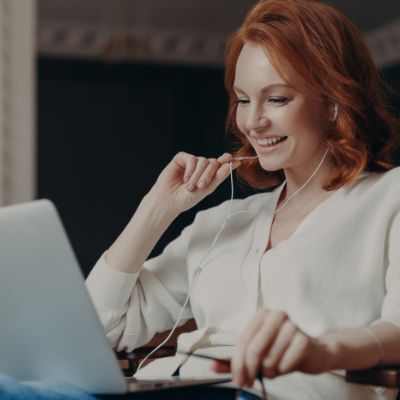 Show off your resume. We will show your profile to employers that fit so they can invite you to apply. Candidates who are invited to apply are nearly 3 times as likely to get hired.
Sign up for ZipRecruiter now
Top skills for an executive assistant
To thrive as an executive assistant, you need several important jobs skills, such as:
Organization. Managing an executive's calendar, compiling company data into reports and helping manage projects all require sharp organization skills.
Attention to detail. When editing important documents and communicating on an executive's behalf, there's no room for errors. Your mistakes become their mistakes.
Tech-savviness. If you don't want to be replaced by technology, you need to know how to use it. Some employers may even require certifications in computer skills courses for Microsoft Office or Google Workspace.
Time management. When an executive assigns you important tasks, mismanaging your time and missing deadlines can have expensive consequences.
Problem-solving. Executives may look to you for advice and guidance in solving complex problems. Since you're familiar with company data, you're expected to offer creative and insightful solutions.
Communication. Networking with clients, managing a team and staying in sync with your boss all require top-notch written and verbal communication skills.
Many executive assistant positions only ask for a high school diploma, but a degree in business administration can help you stand out, and some companies require it.
Higher-paid executive assistants often boast other qualifications, like holding an Organizational Management Certificate or a Certified Administrative Professional title.
How to find executive assistant jobs
Executive assistants are at the top of the assistant hierarchy. While you may not need a fancy degree, you'll likely need years of related work experience.
One way to build experience is to start as an administrative assistant, then work your way up.
Companies often hire executive assistants internally, and if you excel as an administrative assistant, your name could be at the top of the candidate list.
You can find a range of openings for both executive and administrative assistants online. If you're willing to relocate, you'll have your pick of positions at big-name employers across the country.
At time of writing, that includes companies like Amazon, Meta, Microsoft, Paramount and Adobe.
Sponsored
Know you're a great match
We tell you if you're a strong candidate so you can prioritize where to apply. ZipRecruiter uses AI technology to match your skills to jobs you may not have found otherwise.