We adhere to strict standards of editorial integrity to help you make decisions with confidence. Please be aware that some of the products and services linked in this article are from our sponsors.
As other restaurant chains die off, others are quickly springing up to take their places at the table.
Which of the newcomers will be the next Shake Shack or Chipotle? Probably one or more of the chains on this list -- they're growing quickly by offering fresh ingredients, creative menus and unique experiences.
Be sure to watch for these eateries because they may be popping up in your area soon.
1. Bareburger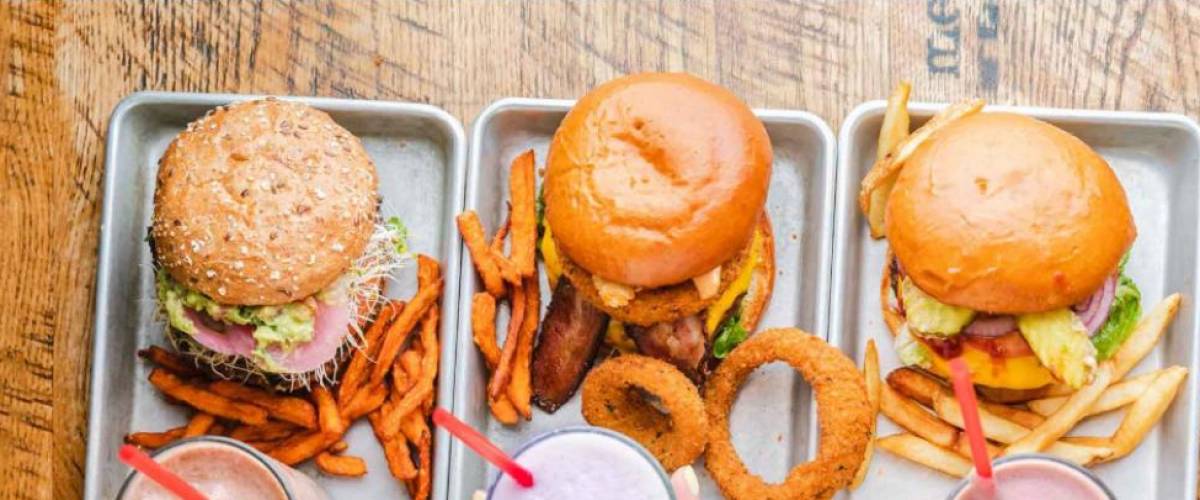 This burger restaurant serves a wide variety of organic meats including beef and elk, as well as plenty of vegetarian and plant-based options.
Bareburger proudly works with local, sustainable farmers to produce an array of comfort foods for carnivores, vegetarians and gluten-free eaters alike.
The chain is expanding rapidly: It's now in seven states and Washington, D.C., and has international locations in Japan, the United Arab Emirates and Germany. Each restaurant is uniquely built from recycled or reclaimed materials.
2. HopCat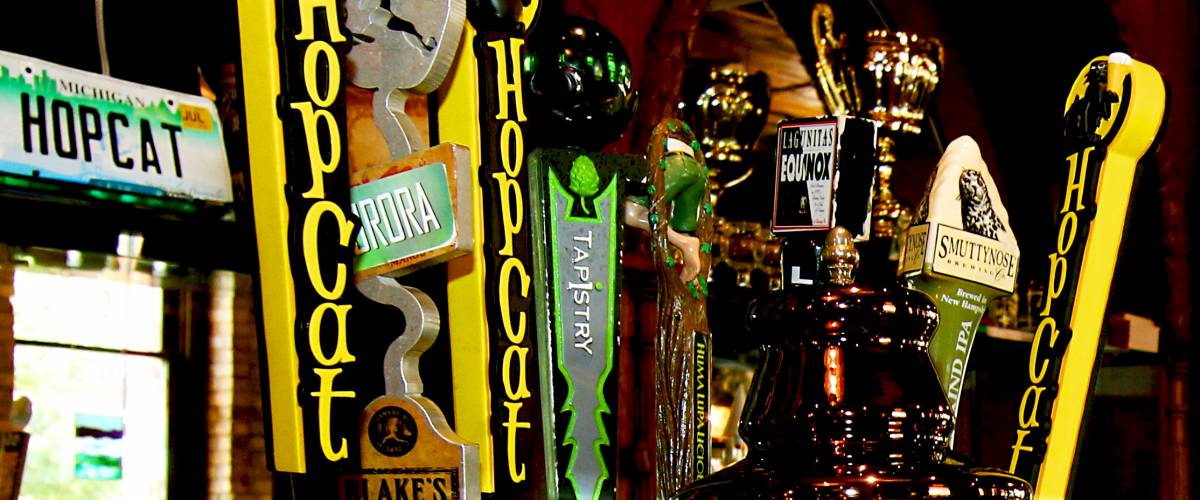 This Michigan-based joint is far from your average neighborhood pub. HopCat is a chain of upscale taverns offering anywhere from 80 to 100 unique draft beers from brewers based locally and around the world.
Each HopCat is unique, with its own custom design, artworks and beer list. The locations also are eco-friendly, employing a program that recycles or compresses up to 90% of the trash.
Though you may come for the drinks, rest assured you'll also find plenty of delicious food options, including HopCat's popular beer-battered and seasoned fries. They call them "Crack Fries" because they're so addictive.
3. Pinstripes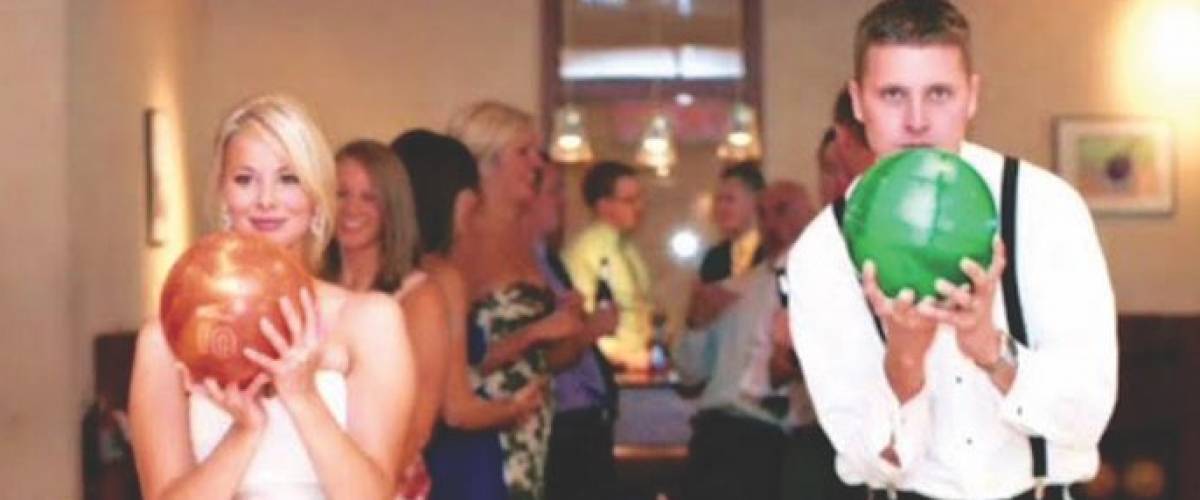 Pinstripes is an Illinois-based chain of food and entertainment spots that's expanding to Ohio, Texas and California.
The restaurants offer outstanding Italian-American food, plus gaming experiences. While you might come for some homemade gnocchi and a craft beer, you'll likely find yourself sticking around to bowl or play bocce.
Combining a made-from-scratch menu with upscale entertainment, Pinstripes is a great destination for a night out with friends or family.
4. Mendocino Farms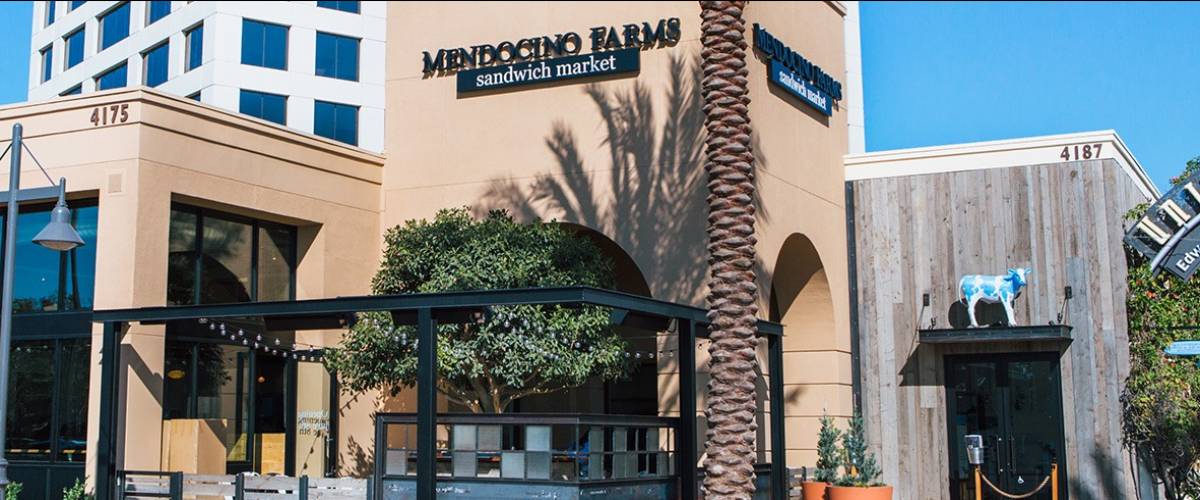 Sure, you can grab a quick sandwich at this California-based eatery — but don't let that fool you. Mendocino Farms is not at all your average fast-food chain, but one that strives to take sandwich-making to a whole new level.
The restaurants partner with nearby farms and artisan food suppliers to create locally sourced, seasonal menus.
As the company explains on its website, the goal of each Mendocino Farms location is to provide a neighborhood gathering place where people can enjoy high-quality food and be treated like family.
5. Beefsteak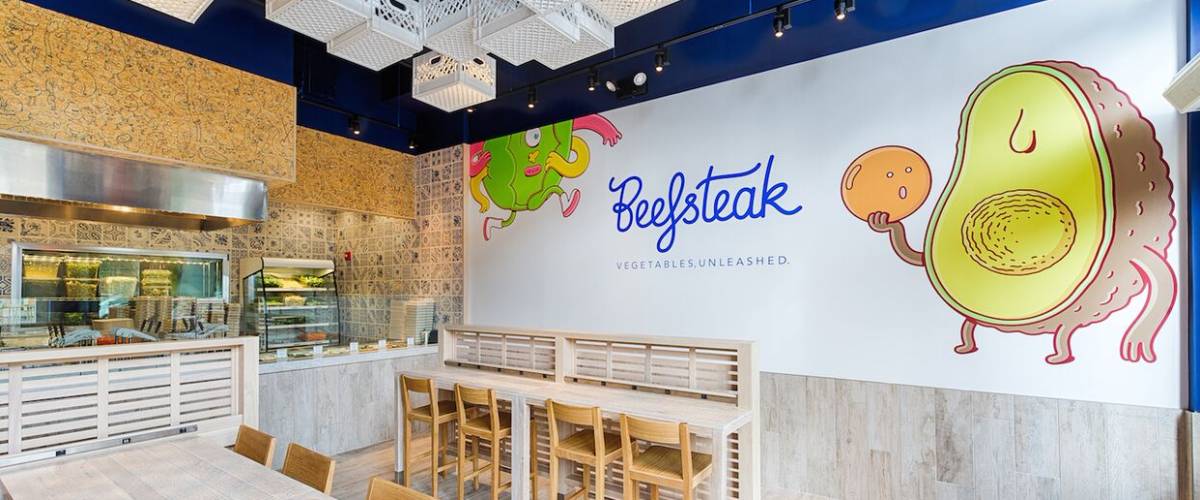 Though its menu isn't distinctly vegetarian, Beefsteak revels in the power of produce.
Farm-fresh vegetables take center stage at this fast-casual eatery featuring healthy and creative dishes overseen by lead chef José Andrés. The menu is made to fit both your diet and budget.
Beefsteak first opened in 2015 in Washinton, D.C., and has been growing slowly, though it plans further expansion in the near future.
6. Lazy Dog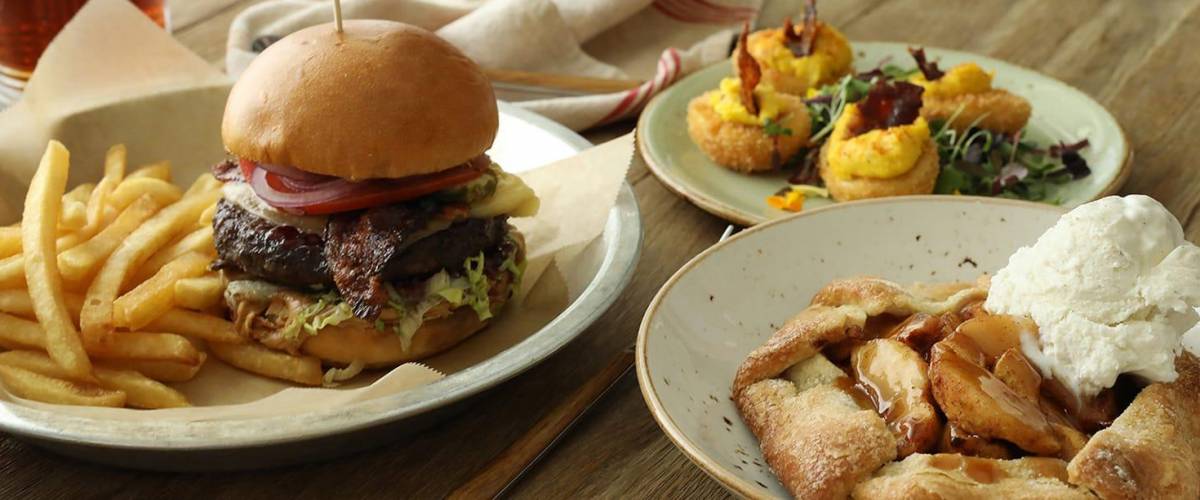 Though Lazy Dog debuted in Southern California, it has a cozy, Rocky Mountain-style vibe that the website says is "inspired by unplanned adventures, an enduring love of food and fireside conversations."
The restaurants spotlight seasonal ingredients on a menu served in a contemporary yet rustic atmosphere. And, Lazy Dog lives up to its name, because dogs are welcome.
The large, pooch-friendly patios feature fireplaces where you can dine with your pet while he enjoys a treat off the special dog menu.
7. Tupelo Honey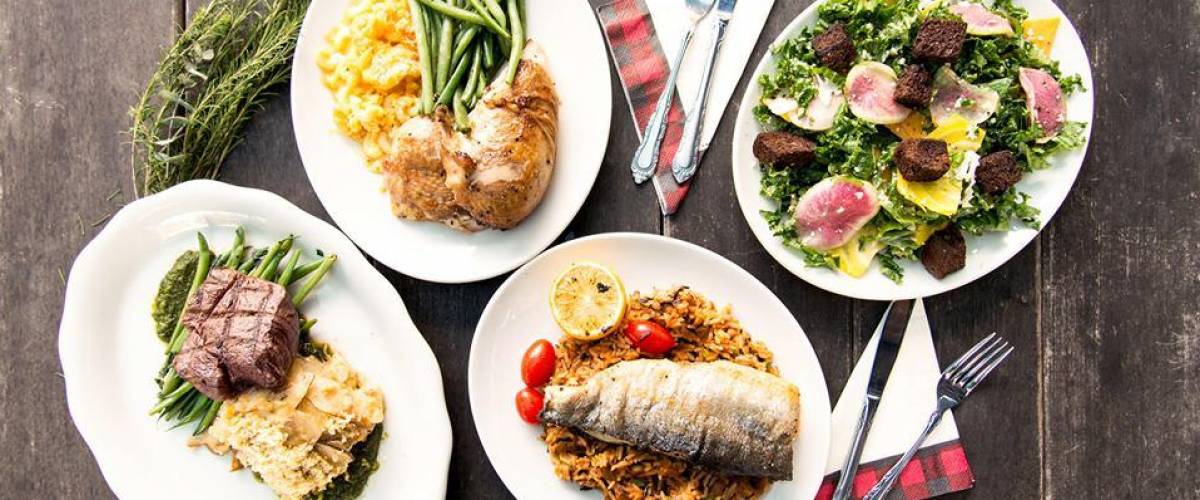 You can indulge in the pleasures of Southern comfort food at Tupelo Honey. The chain got its start in the Carolina mountains (in Asheville) and offers a menu that seeks to revive Southern classics with responsibly sourced ingredients.
Their menus rely on local farmers, distillers and brewers, and the breakfast, lunch and dinner items are all made from scratch.
The company currenly has more than a dozen locations scattered around the U.S. and is looking to expand further.
8. True Food Kitchen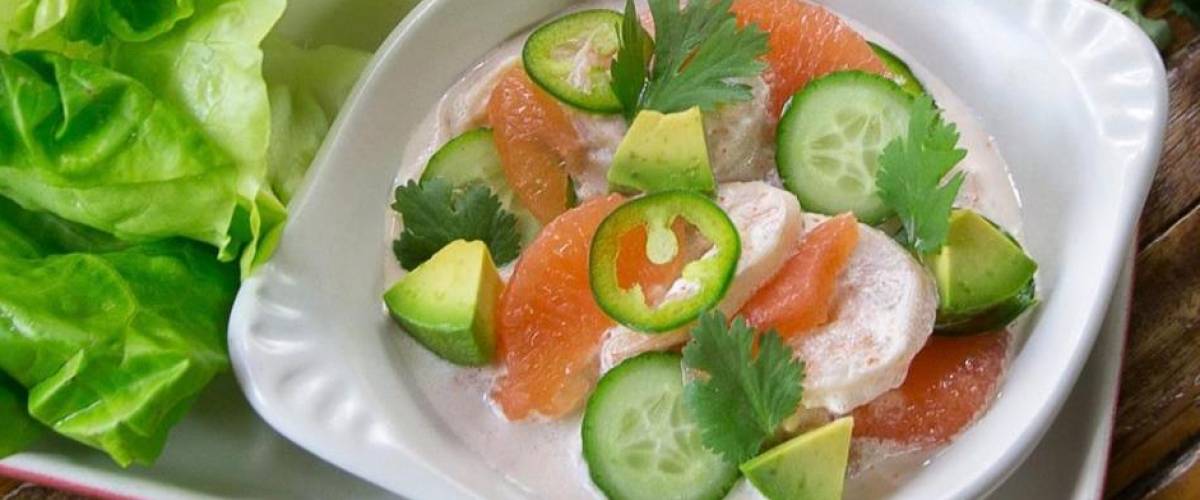 If you love the idea of eating healthy but recoil at the phrase "health food," then True Food Kitchen may be the place for you.
Though the focus is on locally sourced, organic foods, the company says its dishes don't taste like the usual bland, healthy stuff.
The chef-driven restaurant serves up seasonal creations packed with flavor. True Food Kitchen believes "delicious dining and conscious nutrition can go hand in hand, without sacrificing flavor, creativity or indulgence," the website says.
9. Rise Biscuits and Donuts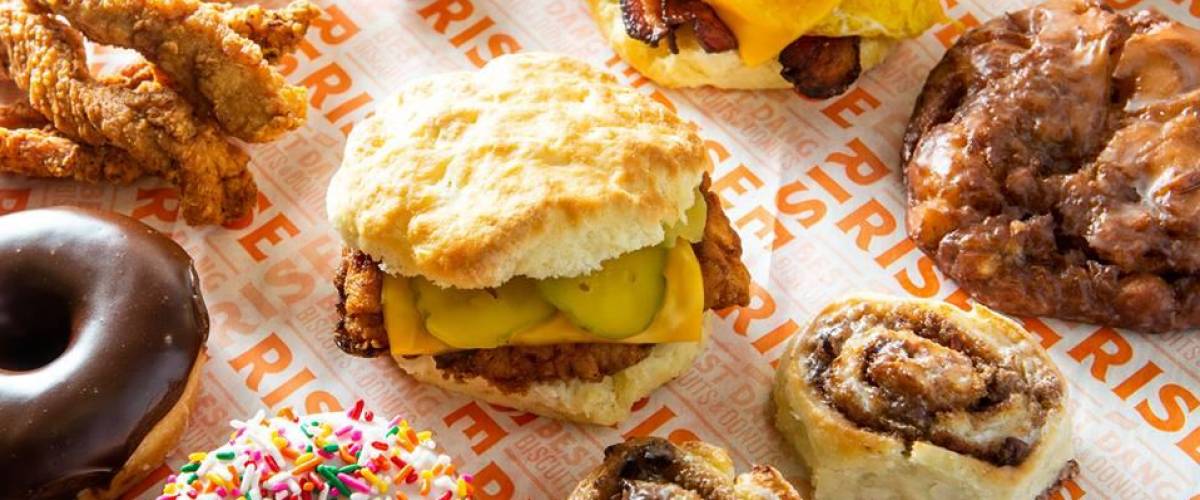 This breakfast spot first opened in Durham, North Carolina, in 2012 and has since expanded to Maryland, Virginia, Florida, Georgia, South Carolina, Tennessee and Texas.
Rise promises that all day long you'll be craving its buttermilk biscuits topped with its crispy, buttermilk-brined "Righteous Chicken."
The menu also features Rise's "hashpuppies" made of tater tots, and dessert treats including creme brulee donuts and cinnamon biscuit rolls.
10. Überrito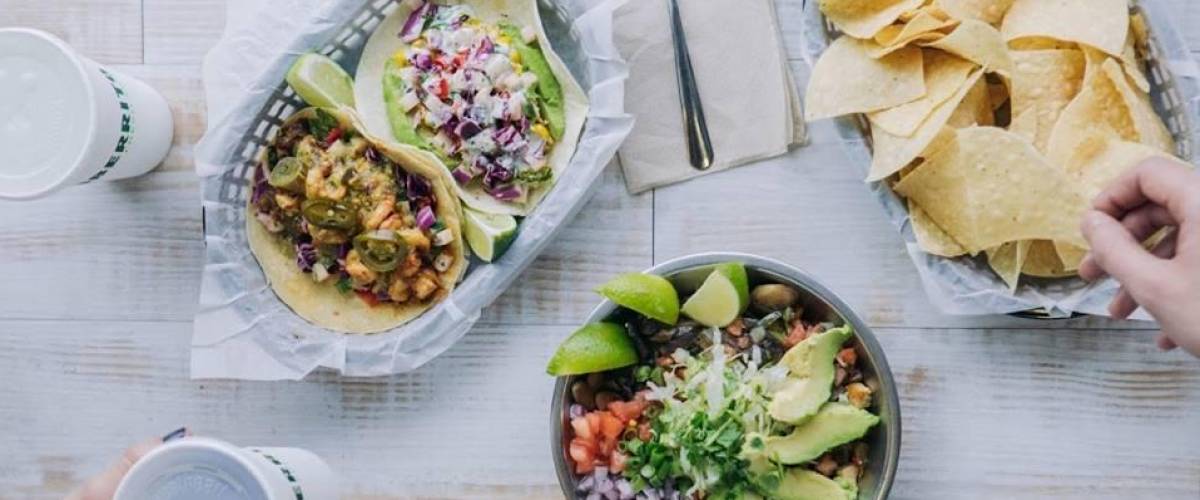 Überrito literally puts a fresh spin on Tex-Mex food. The restaurant offers countless variations of burritos, tacos, and bowls, all said to be made with the freshest ingredients.
Customers have a choice of four different tortillas, plus fillings ranging from shredded pork carnitas to vegan picadillo.
The company says it gives you plenty of fresh vegetables and 20 different toppings so you'll create a custom-made dish you're sure to love.
Follow us on Twitter: @moneywisecom