NYC has a housing crisis
NYC is the largest city by population in the U.S. with over 8 million residents — but there's not enough housing to accommodate them.
While some have decided to leave for greener, cheaper and larger pastures, wealthier folks are choosing to cough up the funds and double down.
Take Timon Malloy, for example, who works in commercial real estate and resides in the Upper West Side, He bought the apartment below his own and constructed a staircase between the two floors, spending millions of dollars on renovations, according to The New York Times.
But there are numerous households who are struggling to secure or even hold down apartments in the area, thanks to the skyrocketing cost of living — driven in part by a dwindling housing supply.
The median home in NYC sells for around $765,000, according to the most recent data from Redfin, well above the national median sale price of $412,000. And renters can expect to spend around $3,500 a month on rent, reports Zillow.
Brodheim explains that while historic preservation is often thought to retain and even produce more housing, in some cases, like in NYC, the practice actually results in the opposite.
"Tens of thousands of units have been lost, and continue to be lost, behind unchanging facades," writes Brodheim in his research paper.
Before the second half of the 20th century, NYC dealt with its sprawling population by splitting homes into multiple units.
But in later years, the city's row houses have been transformed into single-family homes, while adjacent apartments were consolidated to form bigger units. From 2010 through the first half of 2022 alone, NYC's historic district lost 4,000 housing units, according to Brodheim's research.
These consolidation projects disproportionately take place in historic districts and in white and wealthy neighborhoods, Brodheim says.
Stop overpaying for home insurance
Home insurance is an essential expense – one that can often be pricey. You can lower your monthly recurring expenses by finding a more economical alternative for home insurance.
SmartFinancial can help you do just that. SmartFinancial's online marketplace of vetted home insurance providers allows you to quickly shop around for rates from the country's top insurance companies, and ensure you're paying the lowest price possible for your home insurance.
Explore better rates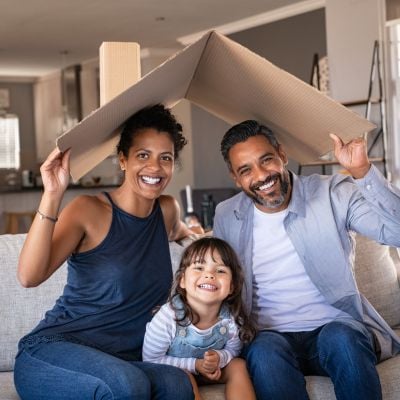 What still needs to change?
NYC is far from the only city in the U.S. that's been tackling a housing shortage, but Brodheim says there aren't enough rules or regulations to prevent dwelling consolidation from worsening the housing crisis.
Brodheim points to Chicago and Portland, which have actually created policies to address combining units.
In Chicago, for example, two- to four-unit residential buildings make up a quarter of the city's housing units — and account for a major share of unsubsidized affordable housing.
Thousands of housing units were lost when nearly half of the city's multi-family buildings were converted into single-family homes between 2013 and 2019, reports the National Neighborhood Indicators Partnership, an organization that provides information to policymakers to promote equity in neighborhoods.
Read more: Super-rich Americans are snatching up prime real estate abroad as US housing slumps — but here's a sharp way to invest without having to move overseas
However, in recent years, the city council passed zoning ordinances to prevent consolidating multi-family properties into single-family homes and constructing single-family homes in areas that have been dealing with exacerbated housing costs and displacement.
Brodheim notes that these policies were put in place largely due to ground-up activism, and believes there needs to be more publicity and activism in NYC in order to achieve similar restrictions around dwelling consolidation.
He also recommends implementing a dwelling unit consolidation fee — since these conversions typically take place in wealthier neighborhoods — and direct the funds toward providing income-restricted affordable housing.
What is NYC currently doing to deal with the housing crisis?
In September, Mayor Eric Adams proposed development reforms to produce as many as 100,000 additional homes in the coming years.
One rule would include allowing the construction of apartment buildings up to five stories tall on top of single-storey commercial buildings in some areas outside Manhattan.
Another change would allow construction of larger buildings in higher density areas such as Manhattan, if these buildings include affordable homes and allow for smaller apartment sizes.
He also proposed easing the process for homeowners to turn their basements, attics or backyard garages into apartments scrapping a rule that requires some new residential properties to include space for parking.
While Mayor Adam's proposed reforms have yet to be signed into law, Governor Kathy Hochul recently signed legislation to build and preserve more affordable and energy-efficient housing in NYC, which also includes tax breaks for eligible construction projects and opens up doors to provide more down payment assistance for homebuyers.
"I am committed to increasing the housing supply to address our housing shortage, and I will continue to work with the Legislature on solutions to ensure that all New Yorkers have a safe, stable, and affordable place to call home," Governor Hochul said.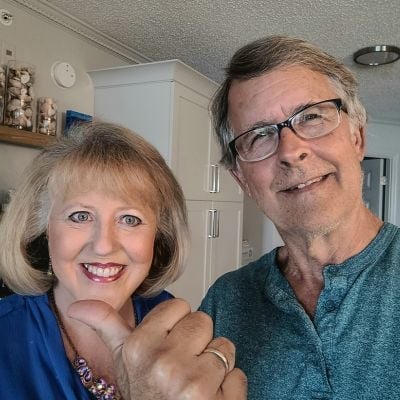 What to read next
Sponsored
Follow These Steps if you Want to Retire Early
Secure your financial future with a tailored plan to maximize investments, navigate taxes, and retire comfortably.
Zoe Financial is an online platform that can match you with a network of vetted fiduciary advisors who are evaluated based on their credentials, education, experience, and pricing. The best part? - there is no fee to find an advisor.