Private lending for real estate
Experts say there are two reasons private lenders tend to focus on real estate.
First, from flippers who need money for renos to commercial investors in search of bridge loans, there is reliable, consistent demand for cash from the real estate sector. While larger developers and builders generally have lines of credit set up to cover these costs, smaller operations will seek cash in the private market.
The short-term nature of these investors' projects means you can charge comparable interest rates to what they would likely be offered by mainstream lenders. In the U.S., an interest rate of 7% or more on private deals isn't unheard of, according to real estate experts, although they can commonly range from 6-to-15%.
Second, because your loans will be secured with your borrowers' real estate assets, the collateral involved will generally be worth far more than the amount you'll be lending. That helps keep your risk in check.
More: Best mortgage lenders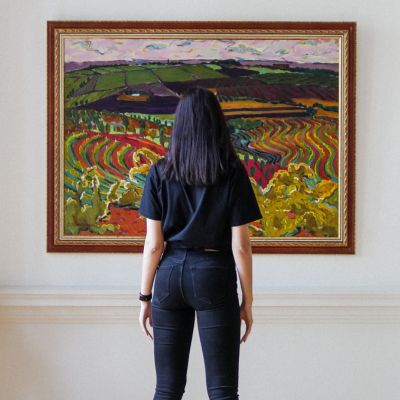 Contemporary art has outperformed the S&P 500 by 131% for the past 26 years. Join the exclusive platform to invest in million-dollar works by artists like Banksy, Basquiat, and more. Get started today and diversify your portfolio with art.
Learn More
How private lenders profit
As a private lender, your returns come in many forms. There's the interest, of course, but some lenders also charge exit fees or "points" — fees that are paid by borrowers in exchange for lower interest rates.
Some lenders opt for a profit split on the projects they help complete, but experts say those deals carry more risk because of the uncertainty involved with budgets, timelines and putting a finished project on the open market.
Getting started as a private real estate lender
Find borrowers
Hire a qualified real estate lawyer
Finding borrowers can be a challenge for first-time private lenders. You'll need to get your name out there, so putting some work into your social media feeds is a smart move. Joining a local real estate investment group or two will help you meet investors who are actively looking for cash.
You can also strike up relationships with mortgage brokers who specialize in private lending.
But you won't get far in the private lending business without an experienced, qualified real estate lawyer in your corner to negotiate your deals and review the contracts, experts say. A good real estate lawyer can also be a reliable source of leads.
As simple as private lending sounds — and it often results in surprisingly frictionless transactions — there are always risks involved. A good strategy for your first deal is to start small and keep it local. Meet with the builders and developers you'll work with face to face and have them tell you about their projects.
Work closely with your lawyer to get a successful deal or two under your belt. Doing those things will give you a clearer idea of how much risk you're comfortable with, and how much you might stand to gain.
— With files from Samantha Emann
Sponsored
Meet Your Retirement Goals Effortlessly
The road to retirement may seem long, but with WiserAdvisor, you can find a trusted partner to guide you every step of the way
Wiseradvisor matches you with vetted financial advisors that offer personalized advice to help you to make the right choices, invest wisely, and secure the retirement you've always dreamed of. Start planning early, and get your retirement mapped out today.