Lower your property tax bill
The revenue generated from property taxes funds local services including fire and police protection, education and other community resources. And while you want to do your part to keep your community running smoothly, you want to make sure you're not paying more than your fair share.
So what do you do if your property tax bill is higher than it should be? Well, there are a few steps you can take that involve a little bit of research and legwork to get your bill down to a reasonable amount. Some of these steps may take an initial financial investment, but the goal here is to reduce what you're paying over the long run, not just this year.
Review your property tax card for errors
Your local tax assessor's office keeps a record of everything it knows about your property on what's called a tax card. If you think your bill is too high, the first thing you should do is go down to your town hall and request a record of your property's tax cards.
On your card, you'll find all the assessment details for your property, including the square footage, year of construction, numbers of bedrooms and bathrooms, and the dimensions of each room. There may be an additional section for any updates and improvements that have been done to your home.
Go through your card and make sure there are no errors in the details. Also look for any issues with your home or property that have been overlooked and may be causing your home's value to be overestimated. If you find anything, you'll want to point it out so the assessor can come back and re-evaluate your property.
Mistakes on your tax card are surprisingly common; if you find any, the local officials must make any corrections.
Compare tax cards of similar homes
Tax cards are public information. So while you can go down to town hall and look at your own tax card, you also can review cards for homes similar to your house. Check out some properties with common elements such as size, age, style and numbers of bedrooms and bathrooms to see how they compare in valuation.
And don't be afraid to ask neighbors or other community members with similar homes and property to see how you stack up against what they pay each year. If it's significantly less than what you owe, there's a good chance there's a mistake on your tax card.
If you can show that a number of houses similar to yours have significantly smaller tax bills, you may be able to have the assessor's office reconsider your property's valuation.
Get rid of structures
Structures, or outbulidings, on your property other than your home may include sheds, garages or barns. What you may not realize is that they may be included in the tax assessment of your property — and may be costing you money.
If your property tax card indicates you have outbuildings, those additions to your property may be driving up your valuation. If you don't really need that shed or garage, tear it down and update your assessor's office so the item is removed from your tax card.
Move to a less expensive area
Because what you owe is determined by your local officials, you may find that a house similar to yours in the next town over has a significantly lower valuation on its tax card. That may be because the neighboring municipality has a lower tax rate than the community where you live.
Any actions you take to lower your property tax bill can only impact the valuation of your home, not the actual rate your municipality charges residents. If you can't lower the valuation of your home, you may want to consider a move to an area that has a lower tax rate, so long as it doesn't greatly impact your commute to work or your kids' schooling.
More: When is the best time to sell a home?
Get an independent appraisal
Another option is getting a fresh set of eyes on your home. For a few hundred dollars, you could hire an independent appraiser to assess the value of your property.
While county and real estate assessors approach home assessments differently, it's possible that a lower valuation from a real estate assessor could help you get the valuation on your tax card lowered.
Before you get your property assessed, whether independently or through your county assessor, resist the temptation to do some small (or major) upgrades to improve your home's curbside appeal. That would likely increase your home's valuation, running counter to your goal of reducing your annual property tax bill.
Invite the assessor over
It's possible your home's valuation may have been influenced by the fact that an assessor has never been inside your house. Homeowners aren't technically required to give assessors access to their homes, but when you don't, an assessor might assume it's because you've undertaken major improvements on the interior of the home that could bump up your valuation.
In fact, some counties have a policy that if you don't give an accessor access to your home, your property will simply be assigned the highest value possible for your property type, regardless of whether that reflects the reality or not.
Some assessors may complete your property assessment remotely, through plugging all the relevant information into a software program. When an official doesn't view any potential issues in person, it's possible you may end up with mistakes on your assessment.
But don't worry too much about how any home improvement projects you've undertaken — maybe with the help of a cash-out refinance — may influence your valuation. If you took out the appropriate permits at the time, you should be fine.
Give the home assessor the tour yourself
It's not enough to just invite your assessor into your home. The best way to show that your home isn't worth its current valuation is by giving a tour of the property yourself. Walk your home with the assessor and point out all its minor and major issues that may have been overlooked in your last assessment.
This will ensure that the assessor takes the time to sufficiently reflect on all the details of the home, rather than just noting the upgraded bathroom or kitchen fixtures and overlooking cracks in the foundation or water damage on your ceilings.
Check to see if you qualify for property tax relief
Some states and municipalities offer property tax relief for seniors, veterans and individuals who are disabled, or for properties that are used for agricultural purposes.
If you think you may qualify for tax relief, you'll have to apply for it through your county assessor's office. If you're not sure if you qualify for any relief programs, give the office a call to find out for sure.
File for a homestead exemption
If you've gone bankrupt or have lost your spouse, you may qualify for a homestead exemption. Homestead exemptions are a legal way of protecting the value of your home from property taxes, creditors and various circumstances that can arise following a homeowner's death.
These exemptions aren't available in all states. And while some areas grant them automatically, others require you apply for exemptions with state officials.
With an exemption, you'll likely be charged your local tax rate on only a set portion of your home's valuation. But you'll have to meet your state's exemption requirements, which usually include that the home must remain your primary residence, that you fall within certain income limits and that you've occupied the house for a sufficient period of time.
Appeal your tax valuation promptly
After you receive your tax valuation notice, you'll generally have a limited amount of time to appeal its contents — some counties will give you as little as 30 days from when the notice was mailed. If you don't manage to get your appeal in during the required time frame, you'll be locked in with the higher bill.
Appeals are often a last resort if you can't get your bill down through other means because they come with a few expenses. First, you'll likely have to pay a fee to have your appeal reviewed. And then to help with your appeal, you'll probably have to pay for the services of a lawyer.
Working with your attorney, you'll submit photos and detailed descriptions of your property's current condition to a reviewer, who will then compare to the most recent assessment of your property and the tax bill in dispute. You might hear back right away, or it could take a few months — it just depends on the intricacies of your case or the reviewer's workload.
The decision could go a couple different ways: Your assessment could be lowered, it could remain the same or it could even go up. There is a risk that your reviewer will find that your assessment is too low and will increase it rather than giving you a reduction. So be confident that you're being overcharged before you file your appeal.
And note: You're appealing only the assessment on your property. If the board approves your appeal, that lowers only the assessment on your property, not the county's tax rate.
Hire an expert
If you want to ensure you get the fairest rate for your valuation, you should consider hiring an expert, whether that be a real estate assessor, a tax attorney or a tax consultant.
Navigating the appeal process can be expensive and time-consuming. Professionals in this area know the best methods to get you the biggest reduction possible.
And while it will cost you upfront to hire a lawyer, or a consultant will charge you a set percentage of your first year's savings, you're going to save more in the long run, which is your ultimate goal.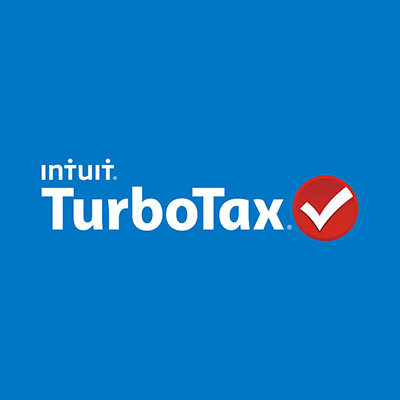 Don't worry, you can still file on your own or with expert help. 30% of Americans who file electronically file with TurboTax.
Get Started
In the end: Pay less property tax
Rest assured that if you want to pay less property taxes, you won't have to pack up and move to a shanty on the outskirts of town. And when you have a beautiful home you're proud of, you shouldn't have to pay an exorbitant amount in taxes every year.
Make sure you're aware of the avenues available to you to get your bill reset to a reasonable rate. And don't be afraid to ask for input from others. The more knowledge you have about what your neighbors and owners of similar homes are paying and how your tax bill compares, the more likely your appeals will be successful.
With a little bit of time and effort, you can be certain you're paying a rate that fairly reflects your home and property's real value. But you'll never know if you don't ask.
Sponsored
Here's how to save up to $700/year off your car insurance in minutes
When was the last time you compared car insurance rates? Chances are you're seriously overpaying with your current policy.
It's true. You could be paying way less for the same coverage. All you need to do is look for it.
And if you look through an online marketplace called SmartFinancial you could be getting rates as low as $22 a month — and saving yourself more than $700 a year.
It takes one minute to get quotes from multiple insurers, so you can see all the best rates side-by-side.
So if you haven't checked car insurance rates in a while, see how much you can save with a new policy.