Benefits of working with a realtor
Working with a realtor bring a lot of knowledge and experience to the table. This can save you time and money, which may even offset the commission you pay.
When you buy a home without an agent, you not only lose expert insight, but you also add a lot of work to your plate. It's no small feat, but depending on your situation, it may be worth it.
Stop overpaying for home insurance
Home insurance is an essential expense – one that can often be pricey. You can lower your monthly recurring expenses by finding a more economical alternative for home insurance.
SmartFinancial can help you do just that. SmartFinancial's online marketplace of vetted home insurance providers allows you to quickly shop around for rates from the country's top insurance companies, and ensure you're paying the lowest price possible for your home insurance.
Explore better rates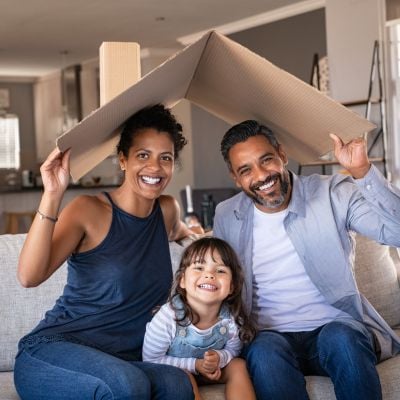 When to consider buying a house without a realtor
With access to online listings and endless homebuying tutorials on the internet, you may feel confident that you can handle everything yourself.
If you've purchased a home before and have plenty of time on your hands, skipping the agent may be the way to go.
But if this is your first homebuying rodeo, or you have a packed schedule, you should think twice before going solo.
Either way, you will want to weigh the advantages and disadvantages of bringing a realtor on board.
How to buy a house without a realtor
The homebuying process has a lot of moving parts - whether you work with a realtor or not. Here are eight major steps to buy a house without a realtor.
Step 1: Get preapproved for a mortgage
Before you start house-hunting, your first step is to get preapproved for a mortgage. A preapproval letter is an estimate of how much house you can afford. Not only will it prevent you from wasting time looking at homes outside your budget, it will help sellers take your offers more seriously.
To secure preapproval from a lender, you'll have to fill out a mortgage application and provide various financial documents. You'll want to be preapproved by multiple lenders so you can shop around for the best rates on a mortgage.
Step 2: Research neighborhoods
Start by making a list of priorities you want in a neighborhood (public transportation, schooling, walkability, parks, access to stores, etc.).
Using this list, find neighborhoods that fit the bill.To determine whether a neighborhood is in your price range, search for houses in the area that have recently sold.
Be sure to visit the neighborhood and chat with residents and business owners.
Does it seem like the area is on the up-and-up? Or is it starting to feel run down? Buying a home is generally a long-term decision, so it's important to understand the direction that a neighborhood is headed.
Step 3: Find a property
Once you have chosen your favorite neighborhoods, it's time to look for houses within them.
You can search for listings online using platforms such as Zillow. If you see a property you like, look for the contact information to schedule a tour.
During your tour, pay close attention to the condition of the house. Don't be afraid to ask probing questions, such as:
Why are you selling?
How long has your house been on the market?
What did you pay for the house when you bought it?
What is included in the sale?
How old is the house?
What is wrong with the house?
What repairs have been done on the house?
What are some of the biggest problems or annoyances of living here (traffic, crime, noise, neighbors, etc)?
Step 4: Ask for seller's disclosures
While you're grilling them, don't forget to ask for a seller's disclosure. This is a statement of all the known problems with the property.
The disclosures might include:
Structural problems
Mold and water damage
Lead paint, radon or asbestos
Termites
Soil toxins
Electrical, plumbing or heating problems
That said, you should know that sellers have to disclose only the problems they know about, so this statement does not replace a thorough home inspection.
Second, each state sets its own rules about what sellers must reveal in a seller's disclosure. In some states, they may be legally required to disclose only lead-based-paint issues.
If you live in a state with caveat emptor (or "let the buyer beware") disclosure laws, ask the seller about the above issues directly.
Your state may not require inclusion in a seller's disclosure, but a seller will have to respond honestly to direct questions.
Step 5: Make an offer
If everything checks out, it's time to make an offer.
When calculating your offer, you should consider:
Market conditions. Is it a buyer's or a seller's market?
Recent comps. How much have comparable houses sold for in the neighborhood recently?
Length of time on the market. The longer a house has been on the market, the more likely a low offer will be accepted.
How much you love the house. Will it be difficult to find something else you like as much as this one?
How much you can afford. To leave room for negotiation, consider offering less than what you were preapproved for.
Now, if you've never bought a home before, you may be wondering what exactly goes into making an offer.
It's a bit more involved than simply saying, "I'll give you $200,000 for it. Deal?"
You'll need to draft an official offer and include:
The property's address.
Your full legal name.
Your offer, initial deposit and down payment amount.
Your financing terms.
A copy of your mortgage preapproval letter.
Contingencies that would void your offer (home inspection issues that the seller refuses to fix, for instance).
Any items you'd like included in the sale.
Which party is responsible for closing fees.
Who is responsible for purchasing the title insurance policy.
Your estimated closing date and move-in date.
Your offer's expiration date.
Finally, determine whether it's appropriate to include a short personal letter with your offer. This can help build an emotional connection with the seller.
That said, it's important to do your research on acceptable practices in your area. In some places, a personal letter could lead to potential discrimination issues and legal headaches.
Step 6: Hire a lawyer and home inspector
If the seller accepts your offer, the next step is to set up a home inspection. An inspection can protect you from buying a house with hidden issues.
Depending on your state, you may be required to hire a real estate attorney to finalize the sale and transfer the title. Even if hiring an attorney is not required, it may still be a good idea for first-time homebuyers. An attorney can clear up legal questions and help you steer clear of potential problems.
Step 7: Negotiate
If your home inspection shows issues with the house, you have a few options. You can:
Ask the seller to repair them. Repair them yourself and ask the seller to reimburse you. Ask for a discount. Call off the deal.
Before diving into negotiations, it's a good idea to brush up on negotiation tactics, learn what's appropriate and even practice with a friend. After all, you only get one shot.
Step 8: Finalize financing and close
Once an agreement is made, you'll have to stay in close communication with your lender to continue the closing process. The process usually takes 30 to 45 days if everything goes according to plan.
During this time, the lender will send an appraiser to estimate the market value of the house. If the appraisal is in line with the selling price and underwriting approves your mortgage, you will receive a Closing Disclosure. This will include all of your loan details.
Check the disclosure to make sure everything looks right. Then set up a time to close with your lender.
And that's it — you have successfully purchased a home all by yourself, and saved about 5% in commissions. It's time to celebrate.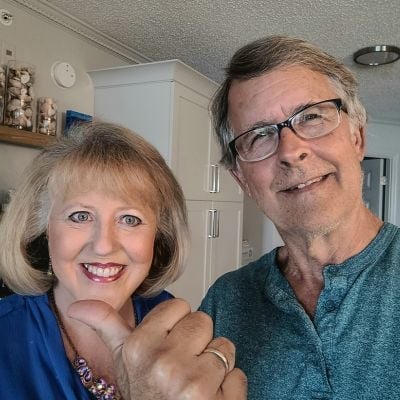 Pros and cons of working with a realtor to buy a house
Working with an agent provides many benefits. As you go through this pros and cons list, ask yourself: Are these pros worth the commission I will have to pay?
Pros
A good realtor will:
Keep you on schedule.
Save you time searching for properties and setting up tours.
Communicate with buyers promptly so you don't miss out on opportunities.
Help keep you organized and make sure you don't forget any important steps.
Share tips and advice they have learned from their experience.
Help you negotiate the best price.
Help you navigate the paperwork.
Act as a buffer between you and the seller to help avoid offending anyone during negotiations.
Connect you with reputable lenders, home inspectors, lawyers, etc.
Help you make wise decisions based on current market conditions.
Share access to real estate data that you can't find online by yourself.
Depending on your situation, the potential time and savings (not to mention the peace of mind) could be worth the cost of commission.
Cons
The most obvious downside to working with an agent is the cost. The standard commission rate is around 5%, split between the buying and selling agents. Sellers are generally held responsible for paying this commission, but they often just factor it into the selling price.
That's why, if you buy a house without a real estate agent, you can use it as a bargaining chip when negotiating.
Apart from the cost, buyers might find other disadvantages to using an agent. For example:
Agents who are overloaded with clients might not have time to research as thoroughly as they should.
They might be more interested in closing a deal (and earning a quick commission) than finding your dream house.
If they are busy, you'll have to work around their schedule, which may not align with yours.
As you can see, these factors are largely influenced by the real estate agent you hire. If you choose a good one, these cons may not be an issue.
More: 7 companies that can help you buy a house with ease
Sponsored
Follow These Steps if you Want to Retire Early
Secure your financial future with a tailored plan to maximize investments, navigate taxes, and retire comfortably.
Zoe Financial is an online platform that can match you with a network of vetted fiduciary advisors who are evaluated based on their credentials, education, experience, and pricing. The best part? - there is no fee to find an advisor.