How does investing in a REIT work?
A REIT is an entity that specializes in owning and operating properties that generate income. These properties might be commercial, like office buildings, warehouses or shopping malls; multi-residential like apartment buildings; or more left-field assets like data centers and cell towers.
While some REITs specialize in certain sectors of real estate, such as commercial properties, they still provide diverse investments because they hold different property types in different markets. You're unlikely to find a REIT that only buys, say, single-storey shopping plazas in Chicago. By mixing assets and their locations, REITs provide a hedge against regional downturns that could otherwise damage their rental income.
And rental income is the name of the game for REIT investors, as the rent collected makes up the cash that the trust returns to investors as shareholder dividends. Even if the assessed value of a REIT's properties falls for some reason, as long as rental income remains steady, your dividends should too.
REITs are similar to mutual funds, in that investors provide the money a REIT needs to grow and maintain its portfolio, and the trust rewards them for their investments with regular dividends. You can purchase shares in a REIT on a public market like the New York Stock Exchange, the same way you would any stock.
More: Commercial real estate has outperformed the S&P 500 over 25 years. Here's how to diversify your portfolio without the headache of being a landlord
3 main types of REITs
When making your picks, know there are three main types of REITs.
Equity REITs make up the majority of the market and even include some company names you may already be familiar with, such as Public Storage. Other high-quality commercial real estate options include Boston Properties (BXP) and Prologis (PLD).

Mortgage REITs or "mREITs" invest in mortgages or mortgage securities.

Hybrid REITs let you invest in both mortgages and property assets.
Those three types can further be classified by their trading status and divided into publicly traded, publicly non-traded and private REITs.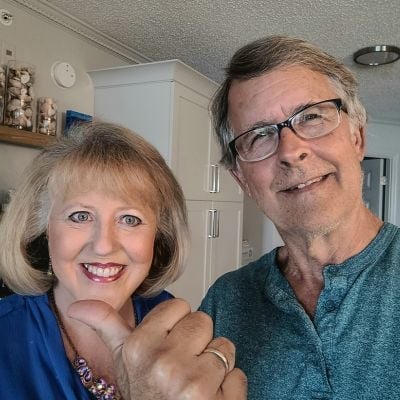 Benefits of investing in REITs
REITs are popular — 83% of registered investment advisers recommend them to their clients, according to a 2021 study from Nareit, a national REIT trade association, and market research firm Chatham Partners.
And there are reasons for that. In addition to the baked-in diversification, something you don't get when you purchase an individual property, REITs provide a few other benefits.
First, you won't need to take on the headaches endured by many property investors. No maintenance, no repairs, no impossible-to-satisfy tenants. You get the financial benefits of being a landlord without the hassle.
Publicly traded REIT shares are also highly liquid. You can offload them as easily as any stock you might sell using a trading app on your phone.
The distributions paid out by REITs can help you increase your fixed-income returns and provide your portfolio with an added hedge against inflation, because when rental rates increase, so does a REIT's income.
More: 2 farmland REITs that billionaires like Jeff Bezos and Bill Gates are making big bets on
Risks of investing in REITs — including rising interest rates
Choosing a REIT isn't always easy. You'll want to find one with the right mix of assets and a strong management team that can consistently grow profits. That requires due diligence on your part.
The Securities and Exchange Commission reminds investors to be aware of the lack of liquidity of non-traded REITs. If you want to sell quickly, you may not be able to do so because those shares are not readily sold on the open market.
As for REITs sold on public stock exchanges, you need to approach a REIT investment the same way you would a dividend stock. The payouts might remain constant, but the share price is still subject to the whims of the market. There's no guarantee that REIT shares will keep growing, or that they won't take a sudden nosedive.
Another risk to be wary of involves interest rates. REITs typically don't perform well when interest rates rise. Investors often see an opportunity to purchase bonds and other forms of fixed income instead, which tamps down REIT demand and share prices.
The Federal Reserve announced another interest rate hike earlier this month, with more hikes expected over the course of the year, so U.S. REITs could be under increased pressure to keep performing well in the near future.
More: Owning real estate for passive income is one of the biggest myths in investing — but here's how you can actually make it work
— With files from Samantha Emann
Sponsored
Follow These Steps if you Want to Retire Early
Secure your financial future with a tailored plan to maximize investments, navigate taxes, and retire comfortably.
Zoe Financial is an online platform that can match you with a network of vetted fiduciary advisors who are evaluated based on their credentials, education, experience, and pricing. The best part? - there is no fee to find an advisor.