How a 'no closing cost' refinance works Don't let the name fool you. Even though it's called a "no closing cost" mortgage, you still have to pay closing costs, just not upfront in a lump sum.
Instead, you'll have two ways to dispose of the various fees.
By adding them to your loan amount. If your refi loan is in the amount of $200,000 and closing costs are $6,000, you'll actually borrow $206,000.

By accepting a higher interest rate on your loan. Your lender may cover your closing costs if you agree to pay a higher mortgage rate. On that same $200,000 loan, a lender offering you a 30-year fixed-rate mortgage at 3% may waive the fees if you'll take a 3.5% rate instead.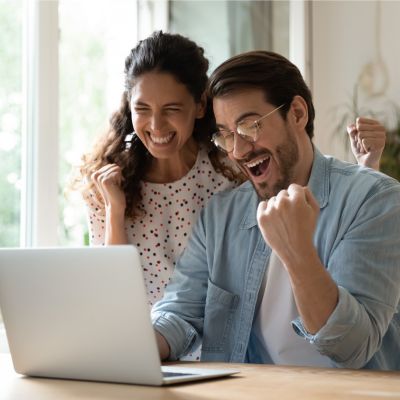 Compare current mortgage rates from top national lenders. Get the best rate for your purchase or mortgage refinance.
Compare Rates
The advantages of a 'no closing cost' refinance The big plus with avoiding closing costs is that you might get yourself into a new mortgage without delay, even if the financial disruptions from the pandemic have left it hard for you to scrape together enough cash to pay the fees at closing.
Mortgage rates that rose their way through August and September are going down again, and mortgage giant Freddie Mac says the average for 30-year fixed-rate loan is back under 3%. You can find even better deals if you shop around and compare rates.
"Borrowers should consider how much money they'll save refinancing," and not have to focus too much on closing costs, says Grant Moon, CEO and founder of the mortgage fintech firm Home Captain.
The savings can be considerable. A recent Zillow survey found that nearly half the homeowners who refinanced between April 2020 and April of this year are now saving $300 a month or more.
If it takes a no-closing-cost loan to bag those kinds of refinance benefits, many lenders offer you that choice. If you happen to land on a lender who doesn't, just keep looking.
The disadvantages of a 'no closing cost' refinance The big drawback to a "zero closing costs" mortgage is that you stretch out paying off the closing costs for years — and can end up paying a high price for the privilege.
Here's how that happens with the two options listed earlier:
Adding in the closing costs: Let's say you're reeling in a 30-year refi loan at 3%. If you borrow $200,000, your lifetime interest will total $103,601. If you borrow $206,000, with the closing costs rolled in, your interest over time will add up to about $106,774 — $3,173 more. Add that to your $6,000 in closing costs, and you find the loan will wind up costing you nearly $9,200.

Trading closing costs for a higher rate: Again, a $200,000, 30-year refi at 3% will cost you $103,601 in interest over time. The same loan at 3.5%, with closing costs baked into the rate, will cost you $123,337 in lifetime interest — $19,736 more. Add that to your $6,000 in closing costs, and you find the loan will wind up costing you nearly $26,000.
Given that math, a no-closing-cost loan makes the most sense only if you don't plan to stay in the home over the long haul.
More: Early mortgage payoff calculator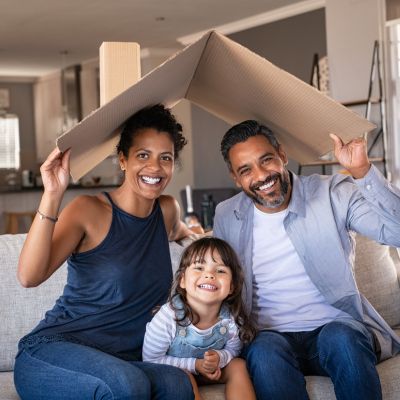 Home insurance is an essential expense – one that can often be pricey. You can lower your monthly recurring expenses by finding a more economical alternative for home insurance.
SmartFinancial can help you do just that. SmartFinancial's online marketplace of vetted lenders allows you to quickly shop around for rates from the country's top insurance companies, and ensure you're paying the lowest price possible for your home insurance.
Explore better rates
Making your choice
Ultimately, it's a personal decision, says Danny Frio, branch manager at Preferred Rate in Oakbrook Terrace, Illinois.
"It depends on the cost, and the duration of time the client plans to live in the home and keep this new loan," Frio says. "We do an analysis on each client ... and then give the client our opinion, and then see what they prefer since they are the ultimate boss."
The first step for a would-be refinancer is to grab a rock-bottom refinance rate while you can. There'll be plenty of time later to think about the closing costs and how you'll pay them.
A couple of final points to consider: Some of the fees charged at closing may be negotiable, or you may be able to offset some of the costs by finding savings elsewhere — like by shopping around for a better price on your homeowners insurance.
Sponsored
Secure your retirement with a reverse mortgage
If you're low on cash savings and investments but have wealth in your home, a reverse mortgage is a great option for covering retirement expenses.
Mutual of Omaha is a trusted insurance provider that helps you make the most of your home equity.