Minimum mortgage requirements Most mortgage requirements fall into seven categories. Before we dive into the specifics for each loan type, let's make sure we understand the importance of each of the typical requirement categories.
Credit score: In most cases, the higher your credit score, the less risky you are in the eyes of lenders (and the more favorable terms you'll get).

Down payment: Some types of loans accept a low — or no — down payment, but they usually involve expensive insurance.

Mortgage insurance: If you make a low down payment, you'll normally be required to pay for some kind of mortgage insurance. This is to protect the lender in case you default on your loan. The type and amount of mortgage insurance you pay will depend on your loan.

Debt-to-income ratio (DTI): Your DTI is your total monthly debts — student loans, auto loans, credit card debt, etc. — divided by your gross (pretax) income. A high DTI means you have less money available at the end of the month to pay off your debt. This makes you riskier to lenders.

Income: Some special loan programs are available only to low- and moderate- earners.

Employment: To show you're capable of paying off your loan, most lenders will require evidence of a steady income.

Occupancy: Some loans require you to use the home as your primary residence. Others are more flexible in terms of how the home is used (e.g., vacation home, rental property, etc.)
Remember, these are just the main types of requirements. There may be additional requirements depending on the loan type and the lender you choose to work with.
Now, let's look at the specific requirements for different types of loans.
Conventional Loan vs. FHA
A walkthrough on the requirements of two common mortgage programs
See Guide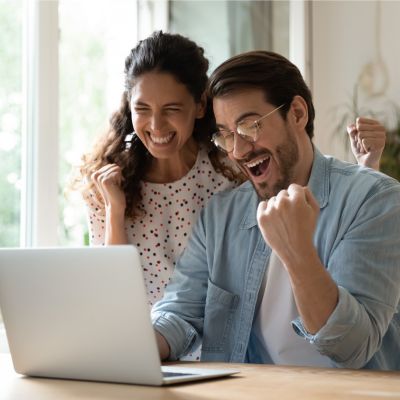 Compare current mortgage rates from top national lenders. Get the best rate for your purchase or mortgage refinance.
Compare Rates
Conventional loan requirements Conventional loans are not backed by government agencies and are handled directly through private lenders.
The lending standards for conventional mortgages are dictated by Fannie Mae and Freddie Mac, government-sponsored companies that buy most U.S. home loans from lenders and bundle them into investments called mortgage-backed securities.
Conventional loans tend to have more stringent requirements than government-insured loans, making them more popular among those with strong credit scores and limited debt.
Credit score: To be eligible for conventional loans, you'll need a credit score of at least 620. Normally, the higher your score, the lower the interest rate you can secure. High credit scores can help compensate if you have limited income, a high DTI, or a low down payment.
Down payment: Most lenders will require a down payment of 5% to 20% for a conventional loan. But some may accept as little as 3% down.
Mortgage insurance: If your down payment is less than 20%, you'll likely be required to purchase private mortgage insurance (PMI) until you build 20% equity in the property.
Debt-to-income ratio: Most lenders will want your DTI to be below 45%. However, they may make an exception if you have a high credit score, cash reserves or other ways to prove you're capable of repaying the loan.
Income: There are no income limits for conventional loans (apart from the HomeReady and Home Possible programs described below).
Employment: Lenders will review your employment history from the past two years to make sure you have a steady income. If you're a self-employed borrower, you'll need to prove steady income with additional documentation.
Occupancy: Conventional loans can be used to purchase a primary residence, vacation home, or rental property.
Special conventional loan programs
If your income is less than or equal to 100% of your area's median income, you may qualify for a HomeReady or Home Possible loan. These conventional loans have some extra perks, such as:
Alternative options to prove creditworthiness if you have no credit score.
Ability to add 30% of the income of another person living in your house to your total monthly income.
An option to make a sweat equity down payment, meaning a payment made with house repair labor instead of cash
Unlike normal conventional loans, these special programs can be used only for a property that will serve as your primary residence.
FHA loan requirements FHA loans, insured by the Federal Housing Administration, are made by FHA-approved lenders. The government's backing enables lenders to lend money to those who normally would be too risky. Because of this, it can be a great mortgage option if you have a low credit score.
FHA loans are popular with first-time homebuyers, but you don't have to be a first-timer to land one.
Also, unlike with conventional loans, there are limits to how much you can borrow with an FHA loan. These limits vary by location.
Credit score: The minimum credit score for an FHA mortgage is 500, but if your score is below 580, you'll have to make a larger down payment.
Down payment: If your credit score is between 500 and 579, you'll need a minimum down payment of 10%. If your score is 580 or above, you only have to put down 3.5%.
Mortgage insurance: You must pay upfront and monthly FHA mortgage insurance premiums (MIPs) on all FHA loans. With a downpayment of 10% or more, you can remove MIP after 11 years. Otherwise, you'll have to pay MIP annually for the entire length of your loan.
Debt-to-income ratio: You'll want to get your DTI below 43% before applying for an FHA loan.
Income: There are no income limits for FHA loans.
Employment: As with any loan, FHA lenders will want to see proof of steady employment.
Occupancy: FHA loans can only be used for your primary residence. However, you are only required to use it as your primary residence for one year.
The FHA's Loan Requirements Explained.
A walkthrough of how to meet the FHA's requirements.
See Guide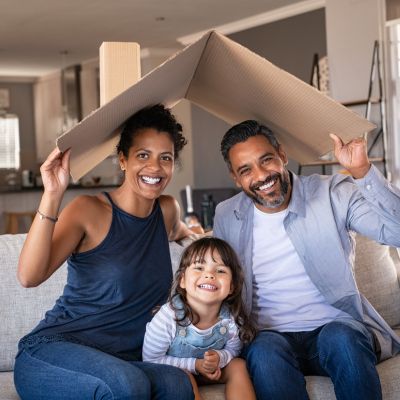 Home insurance is an essential expense – one that can often be pricey. You can lower your monthly recurring expenses by finding a more economical alternative for home insurance.
SmartFinancial can help you do just that. SmartFinancial's online marketplace of vetted lenders allows you to quickly shop around for rates from the country's top insurance companies, and ensure you're paying the lowest price possible for your home insurance.
Explore better rates
VA loan requirements VA mortgages are available to eligible active military personnel, veterans and some military widows and widowers. Since the loans are backed — or even directly funded — by the U.S. Department of Veterans Affairs (VA), the mortgage qualifications are less stringent.
The loans also tend to offer better terms and interest rates than conventional mortgages from private lenders.
To qualify, you'll need to obtain a VA loan certificate of eligibility (COE).
Credit score: VA direct loans have no credit score requirement, while VA-backed loans (offered by private lenders) may have varying credit score requirements.
Down payment: You are not required to make a down payment for a VA loan as long as the sale price doesn't exceed the home's appraised value.
Mortgage insurance: Mortgage insurance is not required for VA loans. However, you will need to pay a one-time VA funding fee. This fee is calculated as a percentage of your loan amount.
The percentage depends on several factors including your loan type, the number of VA loans you've taken out, and your down payment amount. If you have a service-related disability, you may be exempt from the fee.
Debt-to-income ratio: There is no set maximum DTI ratio for VA loans, but if yours is greater than 41%, you'll need to make up for it with a high residual income, high credit score or other compensating factors.
Income: There are no income requirements for VA loans, but you do need to demonstrate proof of your ability to repay the loan.
Employment: As with other loan types, you'll need to show proof of steady employment. However, if you were recently discharged, lenders tend to be more flexible.
Occupancy: VA loans can be used only on a primary residence.
USDA loan requirements USDA loans are backed by the U.S. Department of Agriculture and are designed to help low- and moderate-income earners secure mortgages for rural homes.
In this case, the definition of "rural" is quite flexible. This map shows which areas qualify for a USDA loan.
Credit score: There is no minimum credit score, but scores below 640 do not qualify for auto-approval and will be subject to manual underwriting.
Down payment: USDA loans can be 100% financed, so they require no down payment.
Mortgage insurance: Mortgage insurance is not required, but you will be charged a 1% upfront fee (called a guarantee fee) as well as a 0.35% annual fee.
Debt-to-income ratio: USDA loans look at two different types of DTI: front-end and back-end.
The maximum front-end DTI is 29% — this is the percentage of your gross monthly income that goes towards your monthly housing debt.
The maximum back-end DTI is 41% — this is the percentage of your gross monthly income that goes towards all monthly debt. As with the other loan types on this list, you may be able to offset a higher DTI if you have a high credit score, stable job history, or significant cash reserves.
Income: To qualify for a USDA loan, your income must fall into the very low-, low- or moderate-income ranges. These ranges vary by location and can be found using this map. Your income range will determine whether you qualify for the Direct Program or the Guaranteed Program.
Direct Program loans are funded directly by the USDA (and may include additional assistance), while Guaranteed Program mortgages are simply insured by the USDA.
Employment: Most lenders will want to see two years of work history to confirm that you have a steady income.
Occupancy: USDA loans must be used on a primary residence.
Qualifying for a home loan
Learning about the requirements to qualify for a home loan is only the first step.
From there, you'll need to actually meet those requirements.
Here are some steps you can take to help you increase your odds of qualifying for a mortgage.
Credit score Your credit score is something you'll want to start working on far in advance. Building your credit score doesn't happen overnight, so if you wait until the last second, you may run into problems.
The first steps to building your credit score are checking your current score and learning the factors that influence it the most.
Income requirements
If you are planning to apply for loan programs designed for low-income families, make sure you are familiar with the eligible income ranges in your area.
If the loan you're interested in has no income limits, try to earn as much as possible for the months (and years) leading up to your loan application. This will help show lenders you're capable of repaying a home loan.
Employment requirements Since most lenders are going to look at your last two years of employment, this is also something you'll want to address far in advance.
Remember, lenders are mainly concerned with your ability to generate a steady, reliable income. So, if you lose your job or work is slow, find ways to supplement your income.
Debt-to-income ratio
In this guide, we focused on the maximum limits for DTI. But if you want the highest odds of qualifying for a mortgage, you'll want to cut your DTI down as much as possible.
There are two ways to do this:
Increase your monthly income.
Decrease your monthly debts.
If possible, try to do both.
Down payment Saving for a down payment probably isn't your definition of fun — especially now that you're aware of several low- and no-down-payment loan options. It may be tempting to put down as little as possible, but a low down payment will weaken your mortgage application and cost you more in the long run.
Do your future self a favor and start squirreling away money for a down payment today.
Documentation
To qualify for a home loan, lenders require mountains of paperwork. This includes documents verifying your income, assets, debts, credit and other aspects of your financial history. You'll also need to gather paperwork pertaining to the property you'd like to buy.
To speed up the process, it's a good idea to make a checklist and start gathering your documents well in advance.
Next steps
Use our mortgage calculator to see how much house you can afford
Maximum Mortgage Calculator
---
Use this checklist to gather the necessary documents Sponsored
Secure your retirement with a reverse mortgage
If you're low on cash savings and investments but have wealth in your home, a reverse mortgage is a great option for covering retirement expenses.
Mutual of Omaha is a trusted insurance provider that helps you make the most of your home equity.