How much mortgage payment can I afford?
When determining how much mortgage payment you can afford, it's crucial to carefully consider your financial situation, income, expenses, and long-term financial goals. As a general guideline, most financial experts recommend that your monthly mortgage payment should not exceed 28-30% of your gross monthly income.
Lenders often use a debt-to-income (DTI) ratio of 43% or lower as a benchmark. However, it's essential to conduct a thorough assessment of your own financial situation and budget to ensure that the mortgage payment is manageable without compromising your other financial priorities.
Maximum Mortgage Calculator
---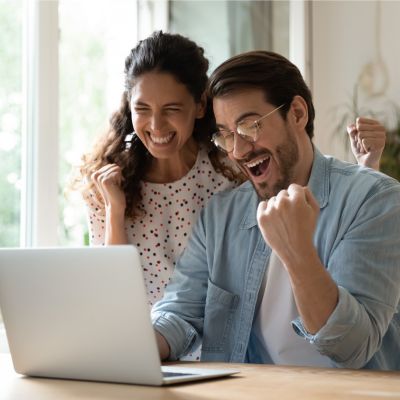 Compare current mortgage rates from top national lenders. Get the best rate for your purchase or mortgage refinance.
Compare Rates
How is mortgage eligibility determined?
Mortgage eligibility is determined by multiple factors, including credit score, income and employment stability, debt-to-income (DTI) ratio, down payment, loan-to-value (LTV) ratio, property appraisal, and other relevant considerations.
Using a mortgage income calculator can help assess your eligibility for a mortgage loan. These factors are evaluated to determine a borrower's ability to repay the loan and assess the risk involved. Seeking guidance from a qualified mortgage lender can provide insights on your eligibility based on these factors, independent of a specific lender's policies.
Mortgage affordability FAQ
Does your debt-to-income ratio impact affordability?
Absolutely! Lenders use the DTI ratio as a crucial factor to assess your ability to repay the mortgage.
A higher DTI ratio, indicating a larger portion of your income being allocated toward debts, may impact your affordability negatively, as it leaves less income available for mortgage payments. In contrast, a lower DTI ratio is generally preferred by lenders, as it signifies a lower risk of default and a higher level of affordability for the mortgage.
How does your credit score impact mortgage affordability?
Your credit score has a significant impact on your house affordability. A higher credit score generally indicates a lower risk to lenders, resulting in more favorable loan terms and interest rates. You may also qualify for a larger loan amount.
It's important to regularly monitor and improve your credit score to maximize your chances of obtaining favorable mortgage terms. Get a free credit score from reputable credit bureaus to assess your creditworthiness accurately.
Does the down payment amount impact how much house I can afford?
Yes, how much you put down on a mortgage will impact how much house you can afford, especially for first-time home buyers. Many lenders require a minimum down payment, which is usually a percentage of the home's purchase price.
A larger down payment may allow you to afford a more expensive house or qualify for better mortgage terms. Some first-time homebuyer programs offer down payment assistance, which can further impact your affordability. Consider your down payment carefully when budgeting for a home purchase.
What upfront costs must I consider when buying a house?
When buying a house, it's essential to consider upfront costs beyond the purchase price and down payment. These may include closing costs, which typically include fees for appraisal, inspection, title search, and attorney services.
Additionally, there may be costs for property taxes, homeowner's insurance, and potential HOA fees.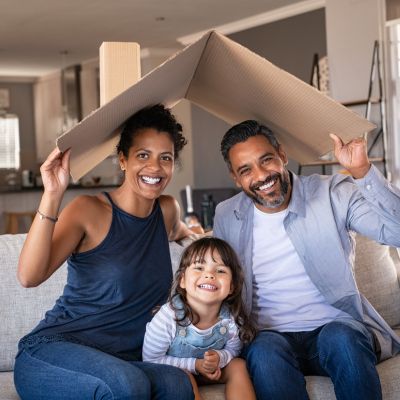 Home insurance is an essential expense – one that can often be pricey. You can lower your monthly recurring expenses by finding a more economical alternative for home insurance.
SmartFinancial can help you do just that. SmartFinancial's online marketplace of vetted lenders allows you to quickly shop around for rates from the country's top insurance companies, and ensure you're paying the lowest price possible for your home insurance.
Explore better rates
Tips for improving your home affordability
First, focus on maintaining a healthy credit score to qualify for the best mortgage rates. Saving for a larger down payment can also reduce your monthly mortgage payment.
It's worth shopping around for lenders and mortgage options to find the best rates and terms.
Finally, keeping a stable employment history and managing debts responsibly can positively impact your home affordability.
Sponsored
Secure your retirement with a reverse mortgage
If you're low on cash savings and investments but have wealth in your home, a reverse mortgage is a great option for covering retirement expenses.
Mutual of Omaha is a trusted insurance provider that helps you make the most of your home equity.