1. Save on prescriptions without a membership Americans spend a lot on drugs. In the United States, the average person spends about $1,310 per year on pharmaceuticals — roughly $250 more than any other OECD country.
If you're anywhere near that average, you'll want to find the cheapest place to refill your prescription.
One great thing about Costco's pharmacies is that you don't need a membership to get your prescription filled. Your doctor will call the pharmacy, and you can pick it up when it's ready.
Costco also lists the prices of popular prescription drugs on its website for easy comparison shopping.
More: Are American drug prices higher than in other wealthy nations?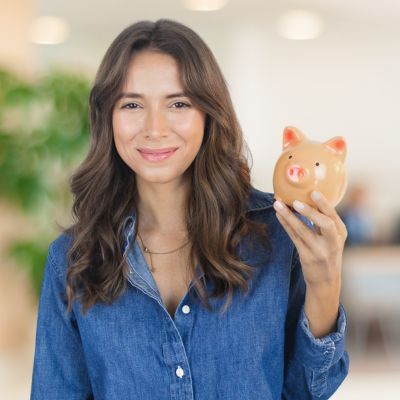 Don't let your money idle in low-interest accounts! Savvy savers are earning up to 10x more interest by keeping their hard-earned cash in a high-yield savings account. Find some of the best options here.
Get Started
2. Decrypt the secret code on price tags
Usually, shoppers only look for one thing on a price tag: a low number.
Costco price tags are different. According to sources cited by Consumer Reports, the numbers and symbols can tell you whether to grab an item quickly or walk on by.
A price ending in .97 means the item is on clearance and probably a great buy.
A price ending in "9," such as .69, .79 or .89 (but not .99) can mean a special deal from the manufacturer. They're often new products being introduced at a lower price.
A price ending in .00 or .88 means the store manager probably cut the price because it's the last batch, missing a box or missing pieces. Inspect these items carefully, since they're marked down for a reason.
An asterisk in the upper-right corner means an item won't be restocked, so you better get it now if it's something you want.
3. Dial up Costco's free tech support
We've all been there: The TV decides to go on the fritz in the middle of a movie, or your laptop freaks out right before that big essay is due.
If you bought the device at Costco, you're in luck. Concierge Service is one more perk members get to take advantage of.
Just call the toll-free number, 1-866-861-0450, between 5:00 a.m. and 10:00 p.m. PST, seven days a week (excluding holidays). They'll be happy to troubleshoot or help set up products before use.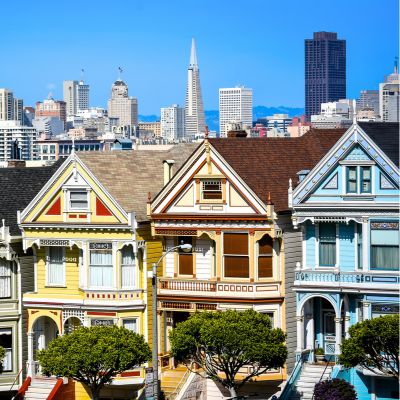 Believe it or not, you don't need millions, or even hundreds of thousands to invest in real estate. Arrived is an online platform where you can invest in shares of rental homes and vacation rentals without the headaches of being a landlord.
Learn More
4. Ask for a 'chub' of ground beef
No, this isn't a prank to make you sound silly, even if you might feel that way the first time.
If you're looking to seriously stock up on ground beef, try asking the meat department for a 10-pound "chub."
According to Redditor fixxall, Costco normally takes the fat trimmings cut from steaks and mixes it into chubs of beef to increase the fat content — and the company's profits — prior to sale.
But by asking an associate for a chub directly, you might be able to snag an extra cheap, extra lean package of beef for yourself.
More: 15 tricks Costco uses to make you buy more
5. Channel your inner professional at a Costco Business Center
The name makes it sound like you need to be a CEO to shop there, but these rare stores are open to anyone with a Costco membership.
They're geared toward companies and small-business owners, so the selection can be quite different. You might find less fresh food and clothing but more appliances, individually wrapped snacks and beverages.
The biggest advantage is that Business Centers are open earlier and usually aren't as packed. Less foot traffic also means easier parking and faster checkout times.
6. Skip the membership using gift cards
Don't have a membership? If you've been given a Costco Shop Card, you can just walk right in.
Normally, you would need to enter with a Costco member to gain access. But with a Shop Card in hand, you can show up on your own.
The cards range from $25 to $2,000 in store credit that you can spend on anything in the store.
The one caveat is that only members are allowed to buy and refill the cards, so you'll still need to know someone with a membership to shop there.
7. Trust us, eat at the food court
Instead of spending $10 on lunch before braving the check-out line, go straight inside and hit up the Costco food court.
You can get a quarter-pound all-beef hot dog and a 20 oz. soda (with refill) for $1.50. Yes, a single dollar and fifty cents. That's as affordable as it gets.
On the other end of the spectrum, you can get an 18-inch pizza for just $9.95. That's one big pie for you and your family for way less than your average pizza chain.
Of course, none of this would be worth it if the meals were skimpy or gross, but they're actually pretty darn tasty.
8. Get your eyes and ears tested on the cheap
Just like Costco's pharmacy, these services are available to non-members as well.
According to data shared by Fair Health, the average eye exam in the United States costs $200. You can get one at Costco for less than half that number.
Hearing tests are even cheaper: $0.
You're under no obligation to purchase hearing aids after the test, but if you do want them from Costco, you'll need a membership. Same goes for buying glasses after getting your prescription.
9. Get Costco to book your vacation — and print your vacation selfies
Just when you thought Costco had it all, the company adds its own travel agency and photo center into the mix.
The trained professionals at Costco Travel will help you find deals on everything from hotels to cruises to rental cars.
Then you can upload photos of you goofing off in Hawaii to the Photo Center. The site makes it easy to use your snaps to create wall decor, greeting cards, mugs — even blankets.
More: Compare travel rewards credit cards
10. Make liberal use of the lenient return policy
Many stores make it hard to return merchandise, asking you to jump through hoops within a short time frame.
Costco, on the other hand, has one of the best return policies in the retail world.
With few exceptions — for example, electronics have a 90-day limit, and you can't return cigarettes or alcohol — you can bring back almost anything you want, whenever you want.
It may sound too good to be true, but it's the real deal. One woman was even able to get a refund on a dead Christmas tree in January.
11. No need for an exit strategy Merchandise isn't the only thing you can return hassle-free at Costco. You can get a full refund on your membership at any time.
Maybe the kids moved out and buying in bulk doesn't make sense anymore. Maybe you moved away, far from any Costo stores. Or maybe you just got fed up with the lines.
Whatever the reason, you're covered.
12. Don't just save — get paid for shopping
You may have heard of shopping rewards apps before. After downloading the app on your phone, you just go shopping as normal and get rewards like gift cards for your purchases.
Well, Ibotta and Costco have teamed up to give you cash back on certain items. You can get anywhere from a quarter back on apples to $4 on packs of beer. It's like your own secret sales flyer.
Even without using the app, being an executive member at Costco gives you an annual 2% store-credit reward on almost all purchases, up to a maximum of $1,000.
13. Get deals delivered to your door
Costco is popular for a reason. If you hate fighting for a space at the parking lot and standing around in line — especially in these uncertain times — you can order your groceries online using Instacart.
You can get all sorts of items delivered to your doorstep, from fresh produce to packaged meats to personal care items.
Whatever you buy will cost a little more than it would at your local warehouse, and you'll have to pay a delivery fee. If you don't have a Costco membership, you'll have to order directly from the Instacart website and pay even more, so run the numbers to ensure you're still getting a good deal.
14. Don't bother with manufacturer coupons
Thrifty shoppers will try to save wherever they can. Coupons are usually a safe bet.
However, Costco doesn't accept coupons from other companies — in their words, "We distribute our own offers and savings."
Instead, use the Costco app to get the best deal on products. You won't need to waste time on a Saturday morning scouring through the newspaper with a pair of scissors. Sorry if you enjoy that sort of thing.
15. The gas is worth the wait If you can stand the infamously long lines, you should definitely fill up on gas before you start your weekly shop.
Costco's fuel regularly ranks as the cheapest in the nation in stories citing Gas Buddy and the Oil Price Information Service. Some people say the membership is worth it for the gas alone.
You can also save up if you're a Costco Anywhere Visa cardholder. Members receive 4% back at eligible gas stations — including Costco's, of course — for the first $7,000 per year, and then 1% for the rest of the year.
16. Go Kirkland or go home
Walking through the concrete aisles, you'll see a familiar black, white and red Kirkland Signature label on every other shelf. That's Costco's own brand.
Named after a city in Washington state where Costco used to have its headquarters, Kirkland has just about everything, from food to clothing to personal hygiene items.
Costco keeps its own prices low, but shoppers say the products are almost as good if not better than other name-brand products.
17. Don't get huffy when they check your receipt
Costco is pretty unique; not many stores have a line at the exit.
It might seem odd to have an employee check your items and receipt at the door, but the company says it has two very good reasons.
The first is to maintain accuracy with "inventory control." The second is to make sure you're not being overcharged or undercharged for your items. Maybe the cashier missed an item or scanned it twice.
And yeah, they do catch the occasional thief this way.
There's plenty of debate about whether this practice is accusatory or not, but if you want to keep your membership, handing over your receipt is mandatory.
18. Don't waltz in with a Mastercard
Savvy shoppers love to compound their savings with a cash-back credit card, but don't just walk into your local Costco and assume your favorite will work.
The only way to pay by credit at a Costco store is with a Visa card. While it might seem unfair, Costco reportedly cut a deal in order to drastically lower transaction fees. In theory, some of those savings are being passed on to you.
If you're a diehard Mastercard user you can still make purchases on the Costco website.
At the cash register, you can try cash, a debit card or a mobile payment option like Apple Pay or Google Pay.
19. Buy fresh, then freeze
It's hard to justify buying food in bulk if half just goes to waste. Luckily, plenty of fresh foods freeze really well and last up to six months.
It's not just meat that holds up well in the freezer. Many types of bread will be just fine; simply pop a bagel in the toaster when you're ready to eat. Even some produce like spinach and broccoli will keep their flavor, if not their crunch.
Of course, instead of freezing individual ingredients, you can always cook up a delicious meal, freeze that and have dinner ready to go when you need it.
20. Find brand name clothes for less Whether you're looking for comfort or style, Costco offers a range of famous brands for remarkably cheap prices.
In addition to its own Kirkland Signature apparel, Costco carries name brands like Calvin Klein and Tommy Hilfiger in the clothing section of the warehouse.
Why is it so much cheaper here? When big-name retailers decide to switch to new products, they ship their old, unsold supply to Costco to sell at marked-down prices.
21. Bring your own bags
Seasoned shoppers already know this, but Costco newbies, beware: Costco doesn't provide plastic bags at checkout.
The company says the bags are wasteful and providing them would "result in higher operating costs — and, ultimately, higher product pricing."
If you're really stuck, staff will supply you with cardboard boxes, but it's easier to prepare beforehand and bring your own reusable totes.
22. Fill up on free samples
Embarrassed to come back for seconds? Don't be.
Costco provides unlimited free samples, according to several workers and customers conversing on Reddit. Just don't eat so many you prevent other shoppers from trying.
One employee added there's a prime time for snacking. Try snooping for samples between 1 p.m. and 2 p.m. on weekends, since it's the busiest time at the warehouse and all the servers are out.
23. Buy booze without a membership — maybe
Some states will allow you to buy alcohol at Costco without a membership, according to Kiplinger.
Little-known state laws from the 1930s prevent establishments from forming clubs and restricting alcohol sales to members. Those laws are reportedly still on the books in Arizona, Colorado, California, Connecticut, Delaware, Hawaii, Indiana, Kentucky, Massachusetts, Minnesota, Michigan, New York, Texas and Vermont.
That said, you shouldn't assume the employees or even the managers at your local Costco will know about these laws. The best you can do is ask.
Sponsored
Kiss Your Credit Card Debt Goodbye
Millions of Americans are struggling to crawl out of debt in the face of record-high interest rates. A personal loan offers lower interest rates and fixed payments, making it a smart choice to consolidate high-interest credit card debt. It helps save money, simplifies payments, and accelerates debt payoff. Credible is a free online service that shows you the best lending options to pay off your credit card debt fast — and save a ton in interest.