1. Shop thrift stores selectively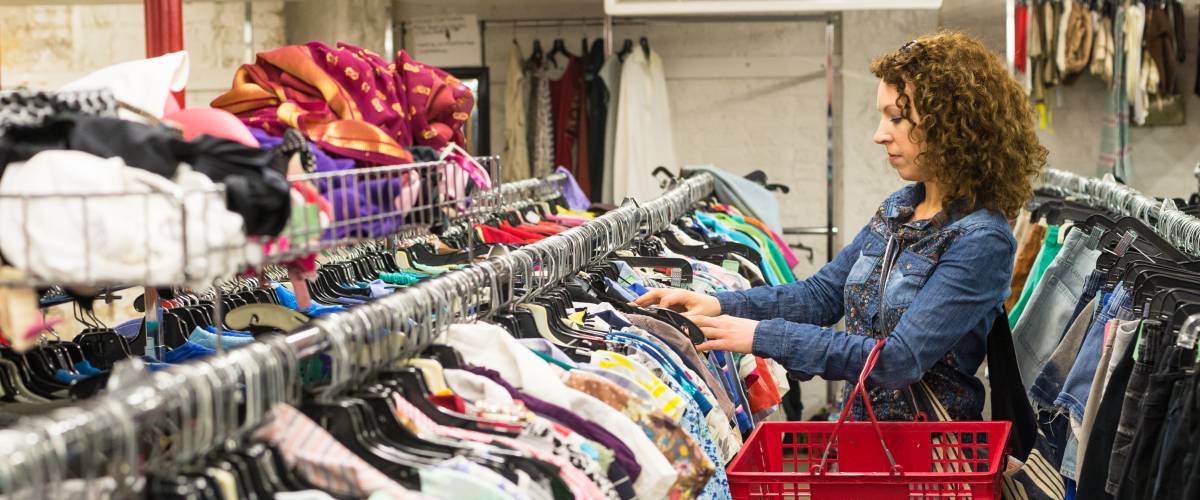 Buying clothes at a thrift shop to save money sounds obvious, but just because you're shopping secondhand doesn't guarantee that you will get a great deal.
For example, Goodwill is a franchise, which means an individual can open a store under that brand and set prices higher than you'd find at a corporate-owned Goodwill store. If you're not sure who owns your local store, call and ask the manager.
The lowest thrift store prices tend to be at shops run by churches or hospitals. They are staffed by volunteers who are more concerned with raising money for the cause than making fat profits.
Bonus points if you find a charity shop in an affluent area, because the ladies who lunch buy so much Prada they don't know what to do with it all.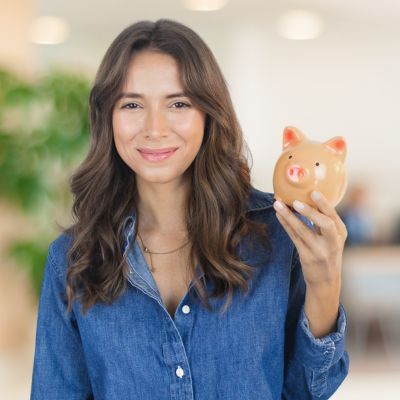 Don't let your money idle in low-interest accounts! Savvy savers are earning up to 10x more interest by keeping their hard-earned cash in a high-yield savings account. Find some of the best options here.
Get Started
2. Learn clearance rack hacks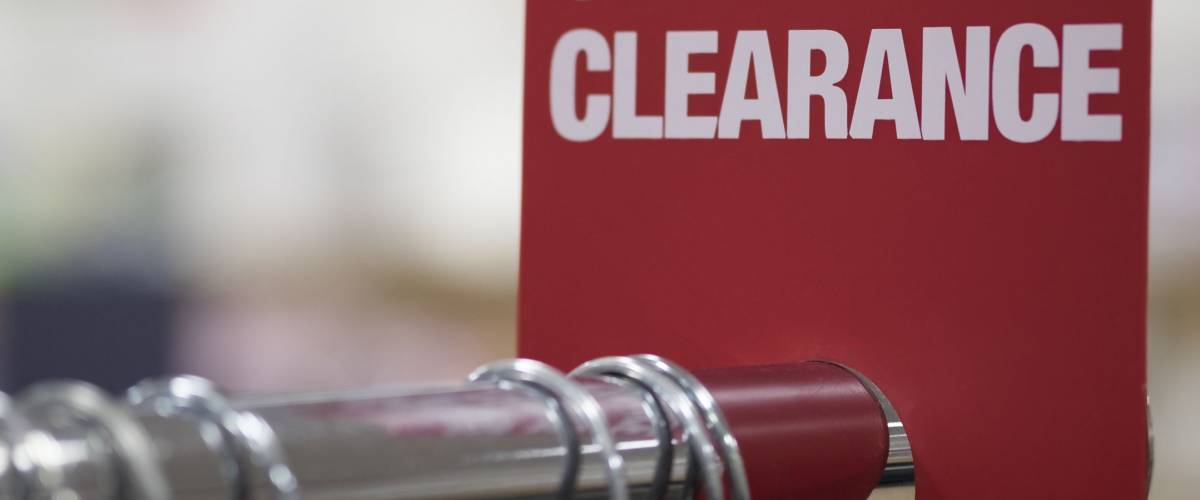 Yet another no-brainer, right? Everyone on a budget knows to look at clearance racks for clothes. But did you know Target has a multi-tiered clearance system?
Mondays bring markdowns on children's clothes. Women's wear is marked down on Tuesdays, and men's on Wednesdays. If the price on the clearance sticker ends with a 6 or an 8, it means the price will drop even lower next week. If it ends in a 4, it's the last chance for you to buy before it's gone.
If you shop at Target and use the store's REDcard credit card, you'll save an additional 5% on your purchases, even on clearance items! Just remember to pay your card off in full each month.
Marshalls, Ross and T.J. Maxx have the best clearance racks around. Those stores are filled with overstock from name brands like Calvin Klein, Tommy Hilfiger and Nike. Items with yellow tags are marked down to the lowest possible price.
3. Look out for weekly and monthly deals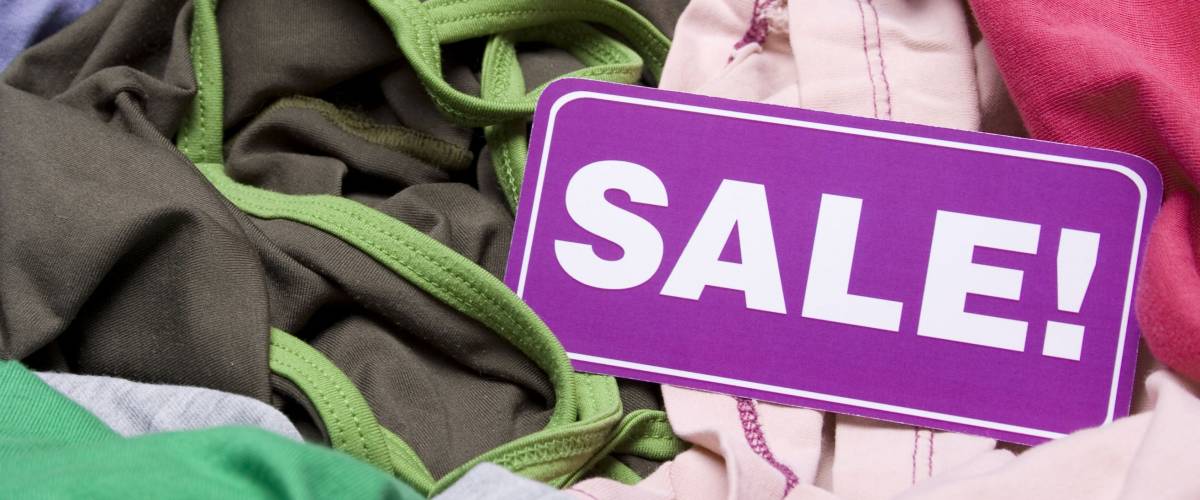 Most major thrift store chains have a sale one day a week. At the Salvation Army, you save 50% on Wednesdays on select color tags.
Goodwill has "$1 Sundays" on select colors, and the sale includes new-with-tags items in the "boutique" sections of corporate-owned Goodwill stores.
Just make sure you get there early, because there's always a long line before the stores open. If you're really serious on getting in on the savings, scope out the store the day before the sale so you can make a beeline to the clothes you want before someone else snags them.
Some thrift stores will do bag sales once a month, where shoppers can stuff as many clothes as they want into a bag for a flat price. For example, in a $5 sale you're usually given a bag big enough to fit 10 pieces, so they cost only 50 cents apiece.
Want more Moneywise? Sign up for our newsletter.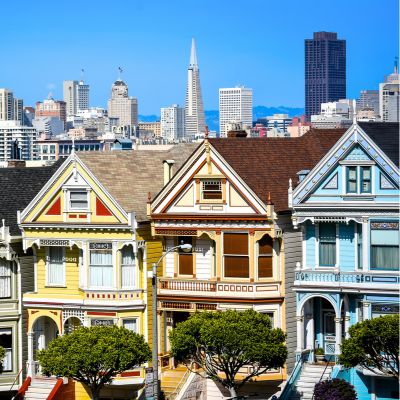 Believe it or not, you don't need millions, or even hundreds of thousands to invest in real estate. Arrived is an online platform where you can invest in shares of rental homes and vacation rentals without the headaches of being a landlord.
Learn More
4. Pay by the pound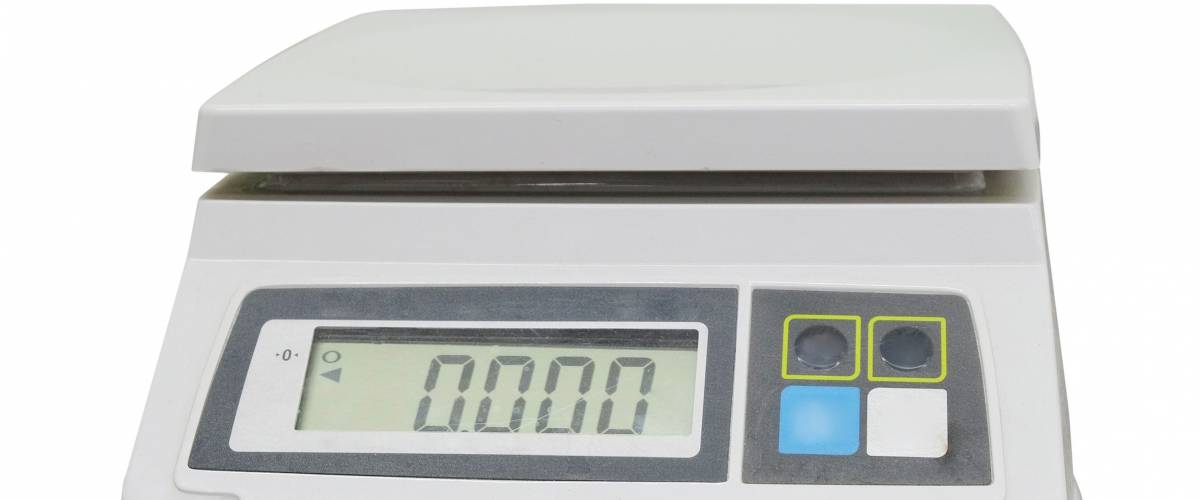 The Goodwill Outlet is a magical place. Almost everything in the store is just $1 per pound. That means you can buy a new T-shirt for roughly 10 cents, and a pair of jeans for $1.
Instead of clothes hanging on racks, all of the merch is tossed together in large blue bins. New stuff gets wheeled out every couple of hours, and shoppers make a mad dash to grab the best items right away.
Sounds stressful and kinda dangerous? That's because it is. However, paying $2 for a cashmere Escada coat that normally retails for $1,000 might just be worth the chaos.
The only catch is that some shoppers make it their job to snap up items they can flip at flea markets and on eBay. If you show up after work or on the weekends, don't expect to find incredible deals because those will already be gone.
5. Hit the sample sales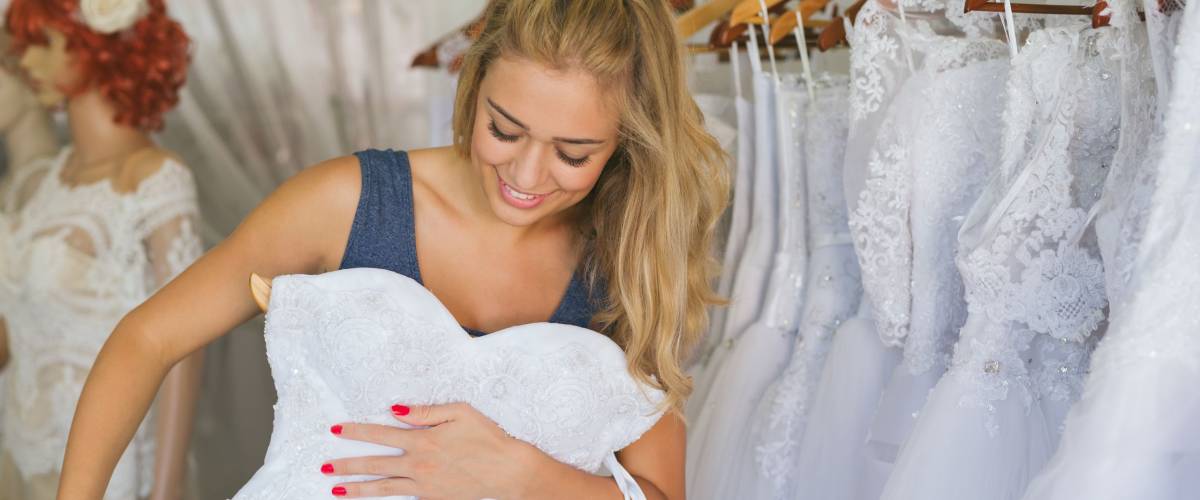 If you're shopping for a special occasion, the cheapest place to do that is at a sample sale.
Keep in mind that these sales happen only in cities that are central to the fashion business, like Los Angeles and New York. They're so popular you may have to reserve a place in line before the sale starts.
To give you an idea of the possible savings: A wedding boutique in New York called Monica's Bridal held a two-day sample sale where select dresses were 90% off, with discounted prices starting under $99!
If you live in or near the Big Apple, Sample Sally posts sample sale schedules for New York.
6. Stop at yard sales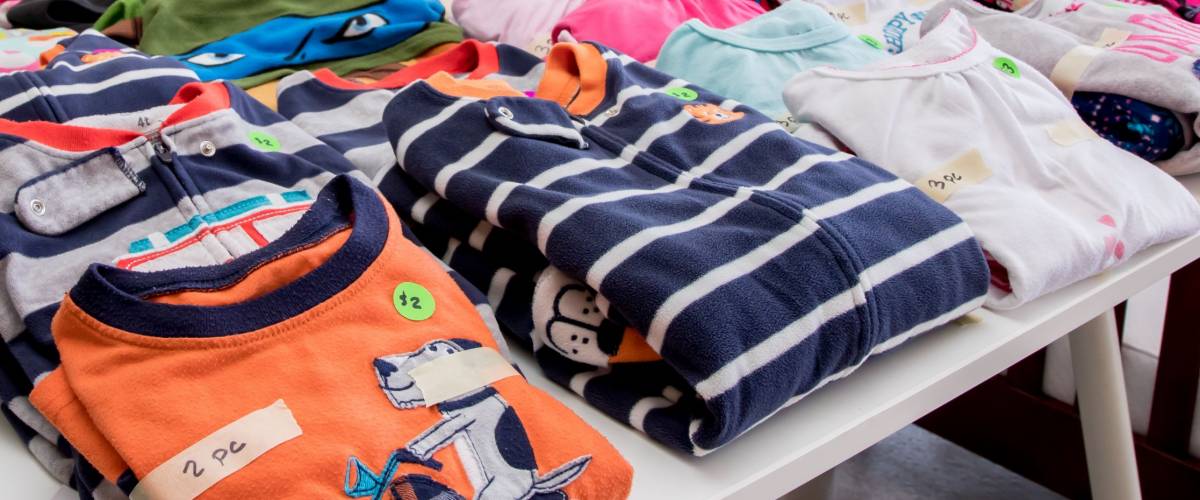 Garage sales aren't just for finding knick knacks and baseball cards. Plenty of people try sell their used clothing at yard sales, because they want to see if they can get some money back instead of donating.
You often find baby and toddler clothing new with the tags, because parents receive too many gifts at baby showers.
It's a good idea to gravitate toward sales in newer neighborhoods and developments. Those are filled with young couples with good jobs who are starting families and would rather have cash than a closet full of unworn clothes.
Not sure where to find a yard sale? Download the Yard Sale Treasure Map app. It's perfect if you're on a weekend road trip and are curious if there are any yard sales nearby.
7. Scout out consignment shops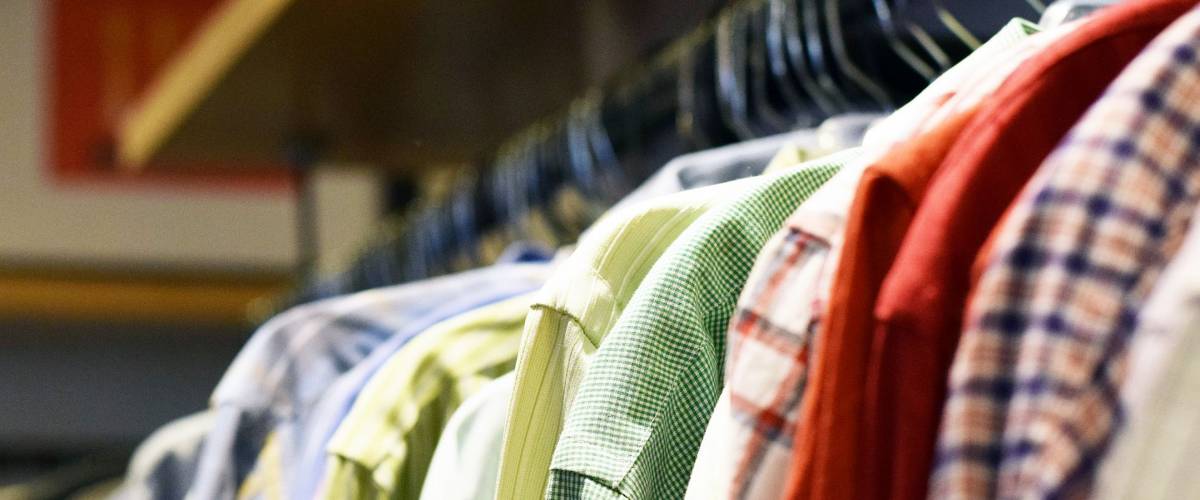 You find luxury consignment boutiques in just about every major city and affluent suburb. Prices are lower than at retail, but these businesses won't necessarily let you walk out of the store with the deal of a century.
But better bargains may be found at lower-end consignment stores, like Plato's Closet, which are targeted toward teens and college students. They get so much inventory flowing in every week that they have clearance sections and bag sales.
At any type of consignment shop, you can trade in your used clothing and accessories for cash or store credit, which can add an extra discount to your shopping trip.
Just keep in mind that the shops will give you only a small percentage of what the items are actually worth, or outright reject them if they're too old.
8. Sniff out the real deals at outlet malls Outlet malls are known to sell designer clothes at a discount, but a lot of the clothing and accessories at outlets are manufactured specifically for those stores.
So what you find is a lower-quality product with a brand name slapped on it. Basically, the discounts are sort of an illusion, and you get exactly what you pay for. However, some of the outlets will mix in high-end goods from their brand.
At a Coach outlet, check an item's serial number. If it starts with an "F", it's a factory bag. If you get lucky and find a one that starts with another letter, like "M" for Macy's or "N" for Nordstrom, you'll know you're getting a boutique bag at roughly 50-70% off retail.
Now that you've learned to shrink your clothing budget, open a high-interest savings account and put some of that money you're saving away for a rainy day.
Sponsored
Kiss Your Credit Card Debt Goodbye
Millions of Americans are struggling to crawl out of debt in the face of record-high interest rates. A personal loan offers lower interest rates and fixed payments, making it a smart choice to consolidate high-interest credit card debt. It helps save money, simplifies payments, and accelerates debt payoff. Credible is a free online service that shows you the best lending options to pay off your credit card debt fast — and save a ton in interest.