The price gap widens even further when it comes to brand-name drugs, which the study notes are 344% more expensive in the U.S. than in the other countries in the study, including Canada, France, Germany and the U.K.
Read on to learn how much more you're paying for important medications — and to learn how to secure the best and most affordable drug coverage from your health insurer at a time when you might very well need it more than ever.
Drugs cost more in the US Looking at other G7 countries, the RAND researchers found that the U.K., France and Italy reported the lowest prescription-drug prices. Meanwhile, Canada, Germany and Japan typically report higher prices, but nowhere near those in the U.S.
According to the researchers' estimates, across all 32 countries evaluated, total drug spending amounted to $795 billion. The U.S. by itself accounts for 58% of that spending.
The news wasn't entirely grim. One positive revelation was that prices for generic drugs, which account for 84% of the drugs sold in the U.S. by volume, were slightly lower in the U.S. than in most other countries.
Biologics are especially pricey
Among the drugs that cost much more in the U.S. are those in an important category known as biologics, which are made from living organisms or parts of living organisms. Biologics treat everything from rheumatoid arthritis, diabetes, cancer and retinal disease. Even Botox is a biological drug (it's produced by a bacteria known as Clostridium botulinum).
These drugs, many of which are well known and advertised on TV, are 295% more expensive in the U.S. than in the 32 other countries.
About the study
The study was funded by the U.S. Department of Health and Human Services. RAND, a nonprofit organization, used data from 2018 (the most recent available figures) to compare U.S. drug prices to those of other countries in the OECD.
The figures in the study come from industry data on drug sales and volume for most prescription drugs sold in the U.S. and the other countries. Instead of looking at specific drugs, researchers evaluated groups of drugs.
The study also omits net prices — what consumers pay after rebates and discounts — since reliable information on those prices isn't widely available.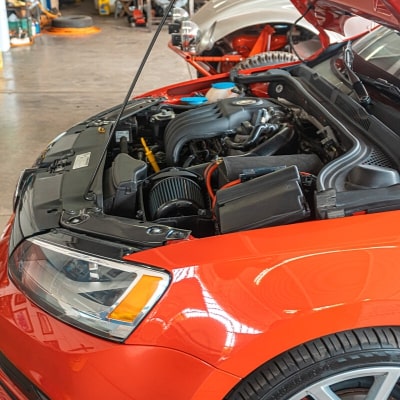 Get the right coverage for all your vehicles and pay less. Compare quotes in minutes with Pretected.
Get a Quote
What can you do? It can be disconcerting to find out you may be paying more than others for the drugs you need — especially in the midst of a global pandemic.
Even though, as a consumer, you can't change drug prices at the manufacturer level, there are some clever money-saving methods you can try:
Asking your doctor to prescribe generic brand drugs.
Shopping at the big-box pharmacies.
Comparing prices at a few different locations before making a purchase.
Getting a bigger dose that you can cut in half (if your drug allows it — be sure to check with the pharmacist).
Buying the bigger bottle that will last longer to reduce the number of times you have to pay your copay.
But the most important measure you can take is shopping around for a health insurance plan that will keep your out-of-pocket drug costs as low as possible.
Now is a particularly good time to start comparison-shopping for a health plan: A special three-month enrollment period for Obamacare policies is set to begin Feb. 15, thanks to an executive order by President Joe Biden.
And more legislative help could be on the way. Biden's $1.9-trillion pandemic relief package — the one that includes $1,400 stimulus checks — also contains measures to cut out-of-pocket health care costs, including prescription-drug prices.
In the meantime, Americans are left to wait patiently for the day when they're not stuck paying some of the highest prescription-drug prices in the developed world.
Sponsored
Compare car insurance and save up to $500 a year
If you haven't compared car insurance recently, you're probably paying too much for your policy. Getting quotes from multiple insurers used to be time-consuming, but today's technology makes it easy.
Using a free site like Pretected is easy and could help you save up to $500 a year on car insurance. In mintues, their "smart matching" system will provide tailor-made quotes from insurers that can meet all of your coverage needs - and your budget.
Stay protected on the road and find more affordable car insurance in minutes with Pretected.