1. The types of travel rewards cards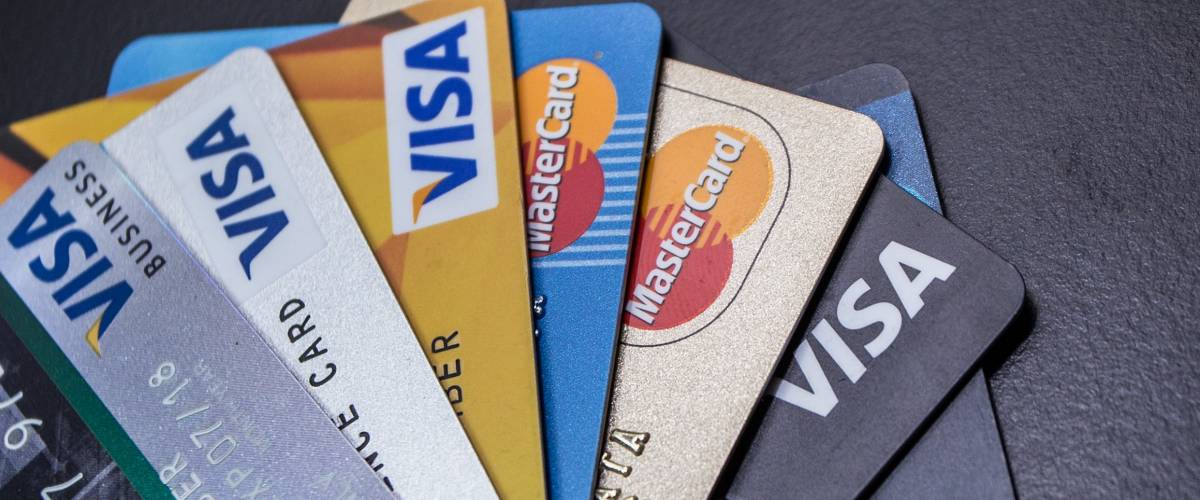 The basic types of travel reward credit cards include:
Transferable points
Fixed-value point systems
Points that are redeemable for airline miles
Points that are redeemable for hotel stays
Cards with luxury perks
Travel rewards credit cards for businesses
Transferable points
If travel flexibility is important, you might want a card that allows you to transfer your points. With these, points can be cashed in with dozens of airlines or hotels. It's best to wait to transfer your points until you're ready to book your trip.
You may like
The Chase Sapphire Preferred Card earns Chase Ultimate Rewards points, which can be transferred to several airline and hotel loyalty programs. It pays:
1 point for every $1 spent.
2 points for travel and restaurant dining purchases.
This card offers the most flexible ways to spend points.
Fixed-value travel rewards credit cards
Using a fixed-value rewards card can give you peace of mind when spending on miscellaneous travel expenses. With these, any expenditure that counts as travel can be redeemed with points, including Airbnb stays and flights that you can't redeem miles for.
You may like
People looking for simplicity might consider the Barclaycard Arrival Plus® World Elite Mastercard®. It's simple to use because the rates are easy to remember. Cardholders get double miles for every $1 spent on any purchase in any category.
Credit cards for airline miles
If you're interested in the best credit card for airline miles and don't need to earn points for other travel expenses, consider choosing a card that gives you airline-specific points. This is helpful if you usually use the same airline for travel.
You may not want to choose this option if the airline doesn't fly out of a nearby airport. You'll be more likely to use these points if it's convenient to redeem them.
You may like
Southwest Rapid Rewards Priority Credit Card offers plenty of perks for frequent flyers. Cardholders earn:
2 points points per $1 spent on purchases through Southwest and its Rapid Rewards hotel and car rental partners.
1 point per $1 spent on all other purchases.
Hotel rewards credit cards
Some of the best hotel rewards credit cards let you redeem points for hotel stays. They also provide bonus points for booking hotels. These can go a long way toward free accommodations if you stay in hotels frequently. But you have to think about the hotel chain that you prefer to use to get the most out of your card.
Others are flexible, earning points for all categories of purchases. The two cards featured below also waive international transaction fees.
You may like
The Hilton Honors American Express Ascend Card earns Hilton Honors points, which can be redeemed at Hilton hotels around the world. Cardholders receive points for any purchase. They'll get:
12 points per $1 spent at participating Hilton properties.
6 points per $1 spent on certain categories, such as restaurants in the U.S.
3 point per $1 on everything else.
Even though this card is geared towards hotel stays, it can get you 10 airport lounge visits per year.
Premium travel rewards credit cards
If having a luxurious travel experience is important to you, look for a card with premium rewards and perks that will allow you to vacation like a millionaire. Many of these offer concierge services or fee credits for airport lounges and upgrades. The other elite travel benefits are extraordinary. This is the card to choose if you're happy to pay for flights and accommodations but enjoy getting additional privileges for free.
You may like
The Platinum Card® from American Express gives you luxury perks that offset the card costs, including:
Uber credits
Airline fee credits
Reimbursement for Global Entry or TSA Pre-Check applications
International and domestic airport lounge access
Room upgrades
Hotel credits to spend on dining, spa or other activities
The Mastercard® Black Card™ comes with similar luxury perks and has a comparable annual fee. Besides airline and hotel credits, cardholders are eligible for:
VIP airport lounge access
Personal chauffeurs
Global luggage delivery services
Private jet charters
24/7 access to Luxury Card Concierge
Travel rewards credit card for business
Business travelers may have unique needs. For example, they may need to use in-flight Wi-Fi or airport lounges. Plus, they probably fly more often than some other travelers. The best travel rewards credit card for businesses takes these requirements into account.
Cards that cater to these needs can help them save money and work efficiently even when they're away from home. Small businesses may choose these cards so that their employees can contribute to travel costs by using their points.
You may like
The Chase Ink Business Preferred Credit Card, like the Sapphire Preferred Card, offers excellent overall flexibility for businesses. Businesses can actually earn a 25% point value increase when redeeming for travel specifically. How you can earn points:
Earn 3 points per dollar on travel and select business categories
Earn 1 point per dollar on everything else.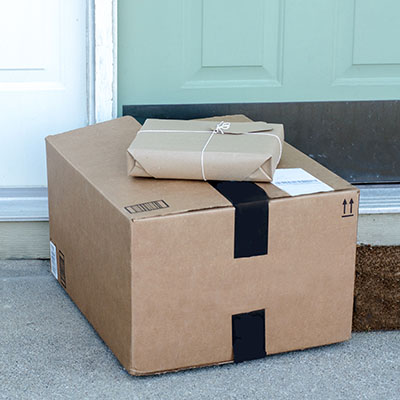 2. Understand your needs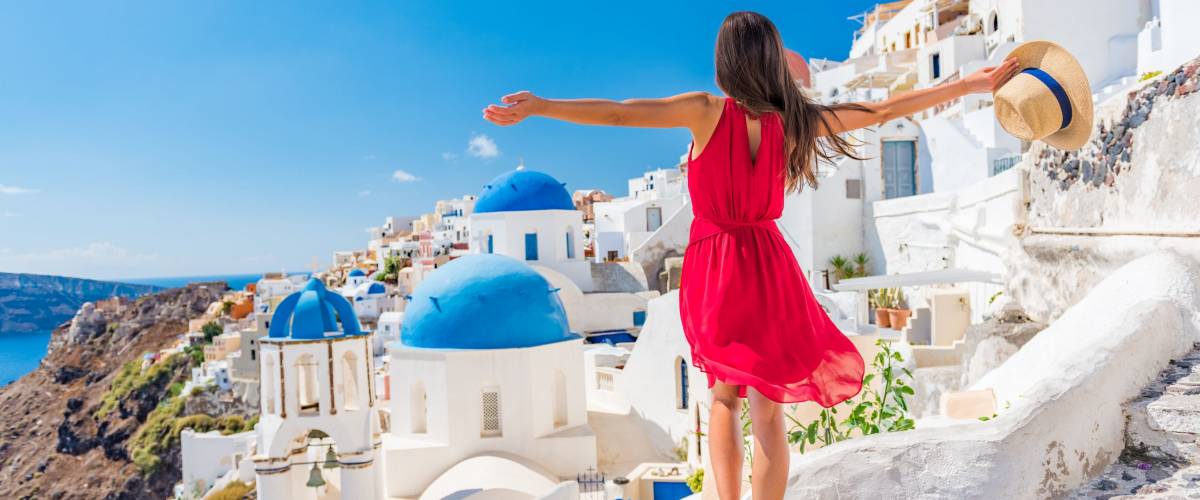 No travel reward credit card is perfect for everyone. To choose the best travel rewards credit cards, take into account the type of traveling that you do.
Some questions to ask when you're considering the type of card to apply for include these:
How do I travel?
Frequent air travelers who are loyal to one airline will benefit from airline rewards cards. You can often earn points for buying tickets on that airline and redeem them for travel with the same company, compensating you for your loyalty.
People who take vacations often can also look for cards that reward them for travel-specific expenses. It's nice to know that you're earning your next vacation while you're sipping a margarita on a beach somewhere.
What do I regularly spend money on?
Some cards reward you for buying anything, and others only give you points for purchases in certain categories. Busy parents may earn significant rewards using a card that offers extra points for gas and grocery purchases. If you're always spending money on hotel stays, go for a card that gives you points for those purchases.
Do I want to cover basic travel expenses or extras?
Many travel credit cards offset the high price of airplane tickets or hotel accommodations. But the elite cards simply give you upgrades. If you can afford to take a vacation but want to travel like a king or queen, a luxury card will suit you well. If you just want to be able to take a vacation in the first place, a card that rewards you with miles or transferable points for everyday purchases is the way to go.
3. Compare rewards and terms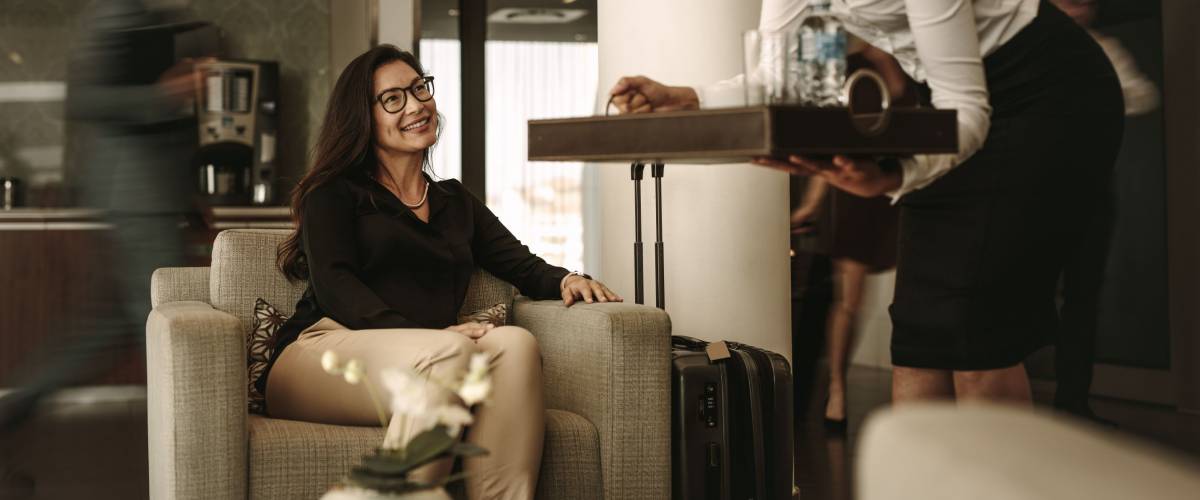 Some cards have steep annual fees. Others have conditions that affect your earnings. For example, some cards require you to activate bonus rewards in certain categories. When it comes to comparing the rewards, you might have to crunch some numbers to determine whether you'll actually save money after paying the fee.
Make sure that you read the fine print so that you know the hidden perks as well as the downsides of the cards that you choose. Some cards give you more points for booking travel through their portal. You may also save on travel expenses or get free upgrades when you use a certain card on your trips.
For example, the Chase Sapphire Reserve and Preferred cards are similar. Both allow you to transfer your points, but the Sapphire Reserve has additional perks. It offers:
3 points instead of 2 for every $1 spent on travel and restaurant dining.
A $300 statement credit on travel purchases once a year.
Access to select airport lounges.
Trip delay insurance.
Elite benefits with some rental car companies.
The annual fee of $550 is a lot steeper than the Sapphire Preferred's $95 fee. However, if you'll take advantage of the features and spend generously on restaurants and vacations, it might be worth it to choose the card with the higher fee.
Many cards waive the annual fee for the first year. Others reimburse you for Global Entry or TSA Pre-Check application fees.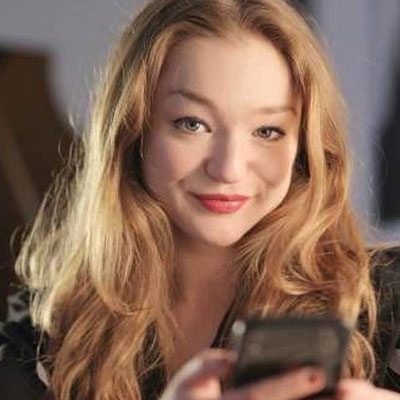 Most people don't realize that with the right moves, you can become a millionaire — it's not a question of "if," it's a question of "when."
Read More
4. Check for sign-up bonuses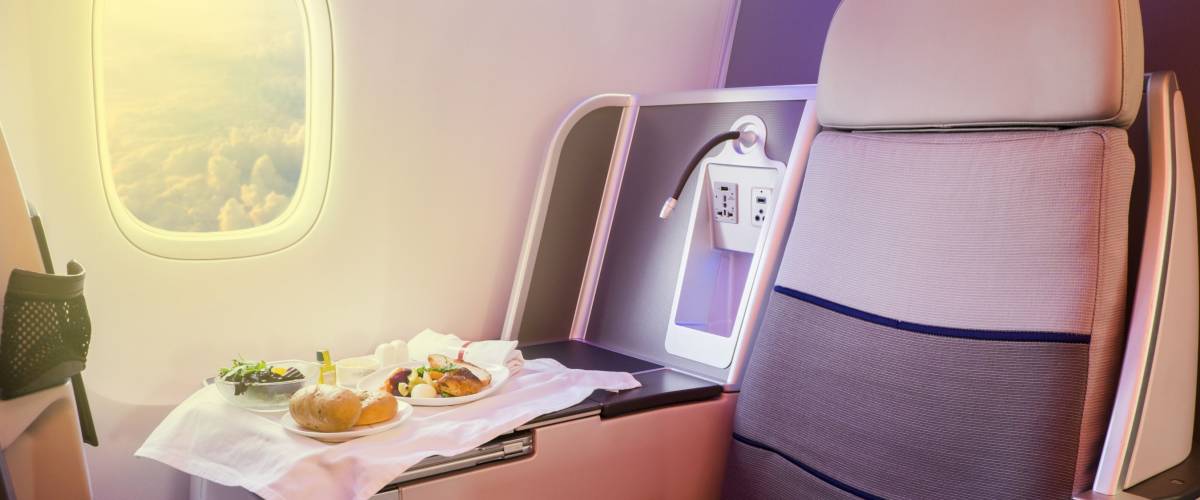 After you've compared everything else, look at the sign-up bonuses. These often give you almost immediate gratification.
For example, new Chase Sapphire Preferred cardholders get 60,000 bonus points after spending $4,000 on purchases in the first three months after opening an account. Those points are worth $750 when they're redeemed through Chase Ultimate Rewards. Sapphire Reserve cardholders only get 50,000 bonus points for spending the same amount of money.
Southwest has an excellent sign-up bonus. You'll get 40,000 points after spending only $1,000 in the first three months, which immediately qualifies you for a domestic flight.
5. Give your application the best shot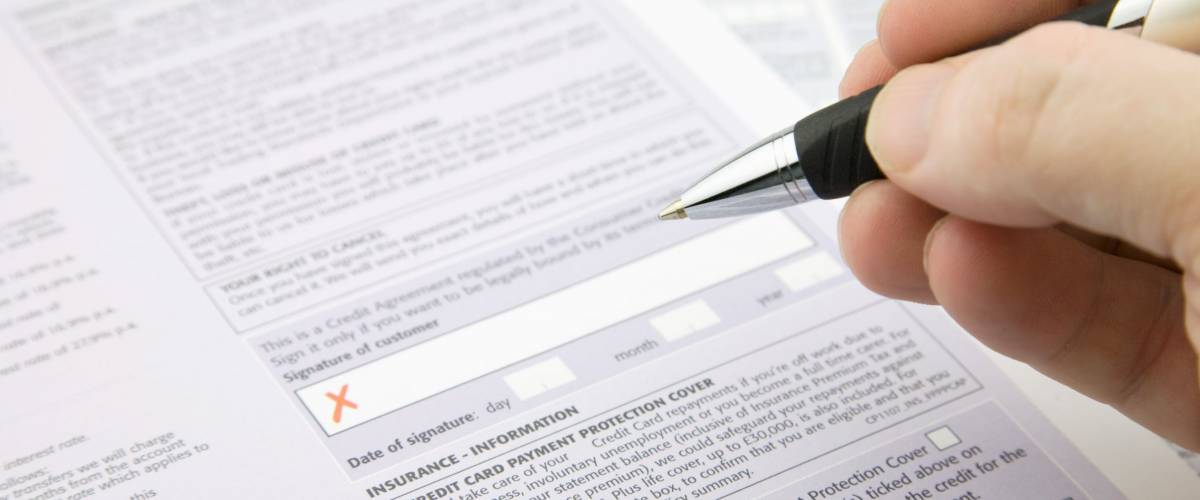 Depending on your travel needs, you may want to apply for two or three cards and rack up points on all of them. But be careful when applying for several cards at once.
The travel credit cards with the best perks often require you to have excellent credit. If your application is not accepted, you may only have a few more chances to apply for other cards before you're penalized for making too many credit requests.
Therefore, give yourself the best chance for success the first time that you apply. Have your frequent flyer number handy, be ready to declare your income, fill out the application and hope for the best.
When you decide on the best travel rewards credit card, use it for as many qualifying purchases as possible. You don't have to spend more than your budget allows for, but you should use the card as your primary payment method.
Pay it off every month so that the interest fees don't counteract the rewards that can launch you on your next adventure.
Sponsored
Never overpay on Amazon again
Make sure to price-check online purchases with the help of Capital One Shopping. It's totally free to use and takes less than a minute to set up.
Last year the service saved its customers over $160 million, and with just a few clicks you can start saving, too.
Download Capital One Shopping today and stop paying more than you have to for the exact same stuff.