Alabama: Bamahenge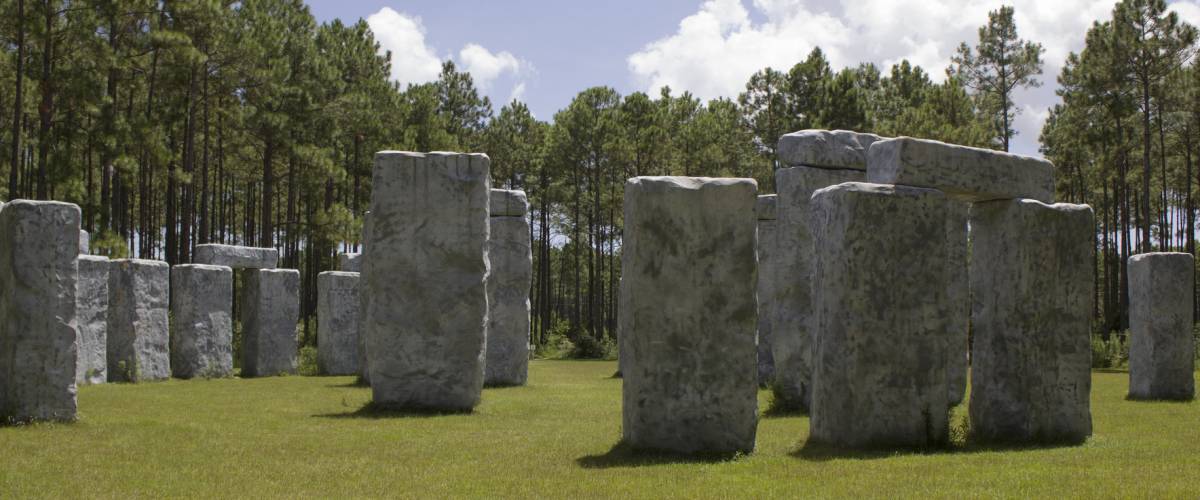 Bamahenge, located in Elberta, Alabama, is a 21-foot tall Stonehenge replica made of fiberglass. It was built for Alabama billionaire George Barber and is aligned with the Summer solstice, just like the real Stonehenge in England.
The "stones" look so realistic that visitors knock on them and are surprised to find they're not natural.
Bamahenge is found in a clearing a few miles off of U.S. 98; admission is free.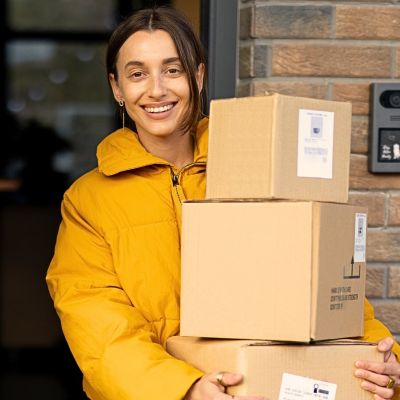 Capital One Shopping's browser add-on automatically applies coupon codes as you shop online. It's absolutely free – plus it takes only two clicks to install. Add the Capital One Shopping browser extension today and start earning discounts of up to 50% on the things you already buy.
Install for Free
Alaska: Igloo City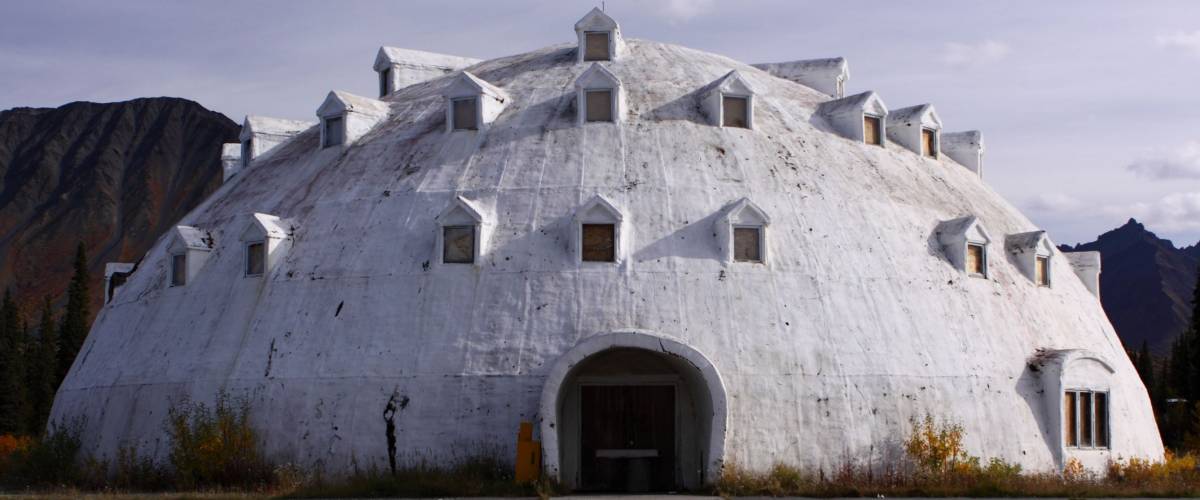 In Cantwell, Alaska, Leon Smith built a huge igloo-shaped building in the 1970s, intending to run it as a hotel. It was four stories tall, measuring 80 feet high and 105 feet wide with 58 wedge-shaped rooms opening into a central atrium.
But Smith never made a go of the hotel and eventually sold the building. His buyer eventually tried to sell it again, but had no luck.
Originally known as the Igloo Lodge, locals now call it Igloo City.
Arizona: The Thing?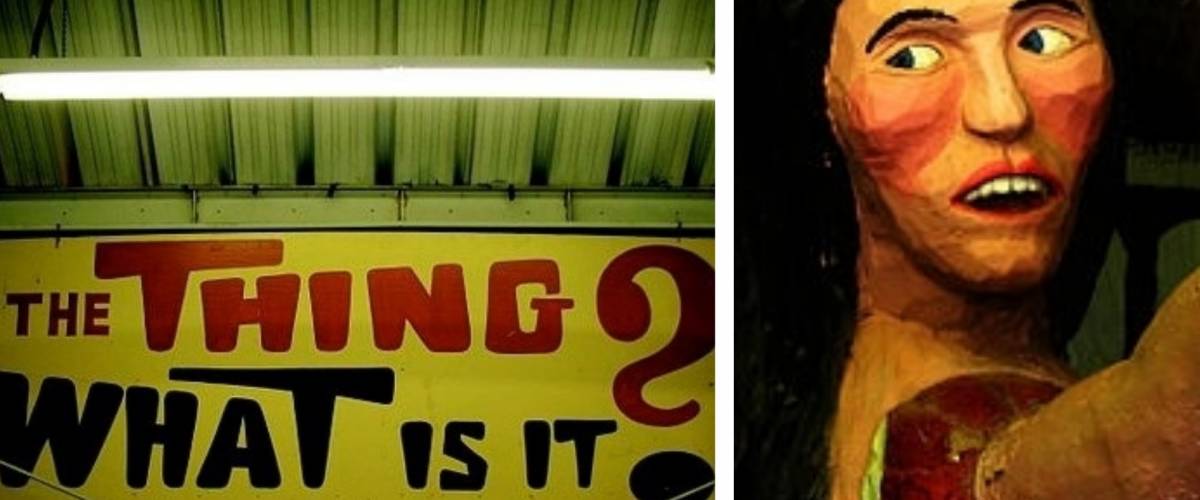 A combination souvenir shop and museum of oddities, The Thing? had been a tourist attraction in Dragoon in southern Arizona since 1965.
Guests pay in the gift shop and enter through steel doors. Huge, yellow footprints on the ground — reminiscent of Big Foot — lead you through the exhibits.
Amid the wood carvings and other artifacts, you find a mixture of the macabre, whimsical and historical. The Thing? — whatever it is — can be peered at through the glass lid atop a box made of concrete blocks.
Planning a road trip? Find out how much you need to save each month to reach your savings goal.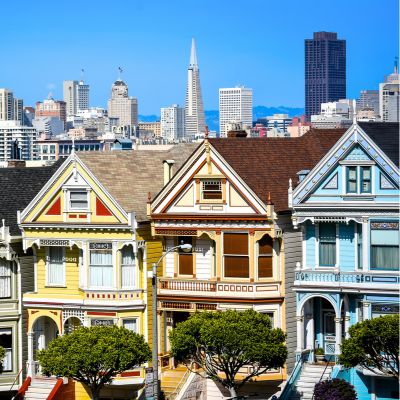 Believe it or not, you don't need millions, or even hundreds of thousands to invest in real estate. Arrived is an online platform where you can invest in shares of rental homes and vacation rentals without the headaches of being a landlord.
Learn More
Arkansas: Bauxite Museum And Teeth This museum is an ode to the golden age of Bauxite, Arkansas, a company-owned mining town. Bauxite ore was smelted into aluminum by adding fluoride, and the aluminum was used to build World War II planes.
One of the main attractions in the museum is its display of brown "bauxite teeth." Excess fluoride from the smelting process found its way into the town's drinking water, discoloring residents' choppers.
But dentists realized that teeth exposed to fluoride were far stronger. So, we can thank them for today's fluoride toothpastes. Admission is by donation.
California: Winchester Mystery House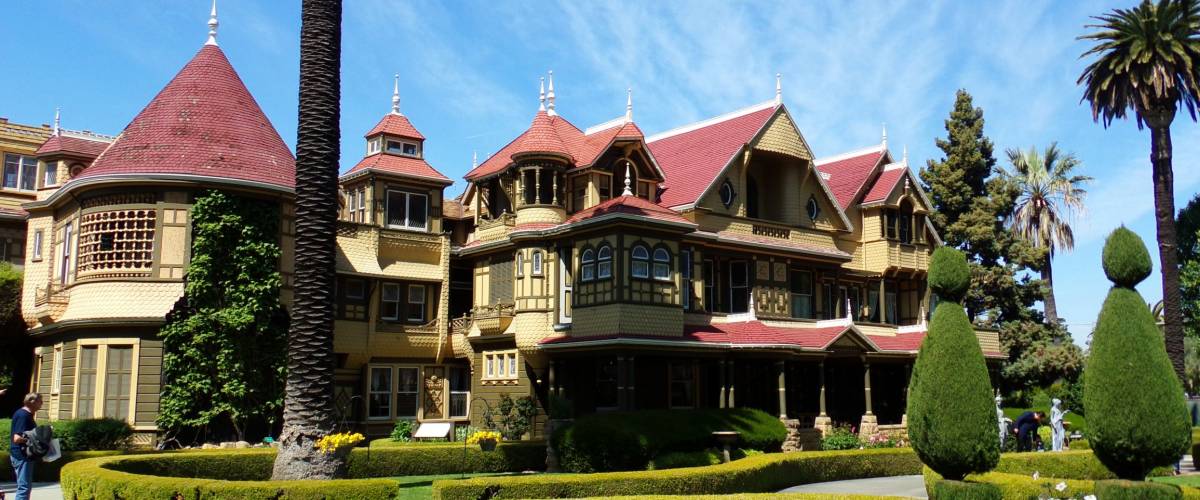 Eccentric millionaire heiress Sarah Winchester expanded her simple San Jose, California, farmhouse into a 24,000 square-foot funhouse-style mansion.
It features staircases to nowhere, doors that open into walls, and a room with 47 fireplaces but only 17 chimneys, baffling visitors and new tour guides alike.
Some speculate that Winchester — who died in 1922 — was afraid of ghosts and built the home to confuse spirits into leaving her alone. Admission ranges from $20 to $50.
Colorado: International Church Of Cannabis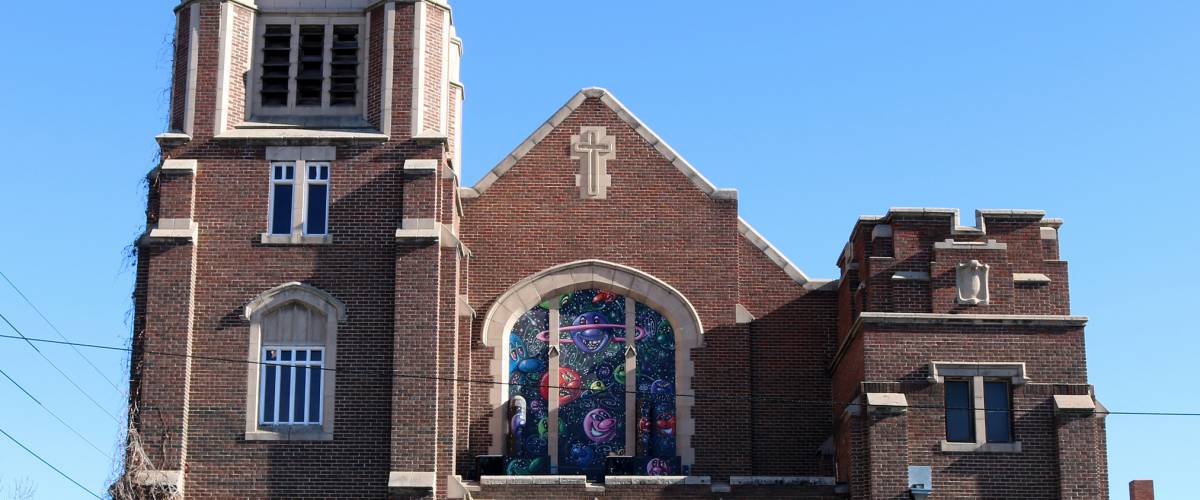 Located in Denver, the International Church of Cannabis is home to a group calling themselves the Elevationists. Colorful, surreal art adorns walls and ceilings in this century-old building, which used to be a more traditional house of worship.
In addition to smoking weed together, the members of the congregation focus on good works.
The church opens for smoke-free hours so the nontoking public can enjoy the art. Admission is free.
Connecticut: Home of the hamburger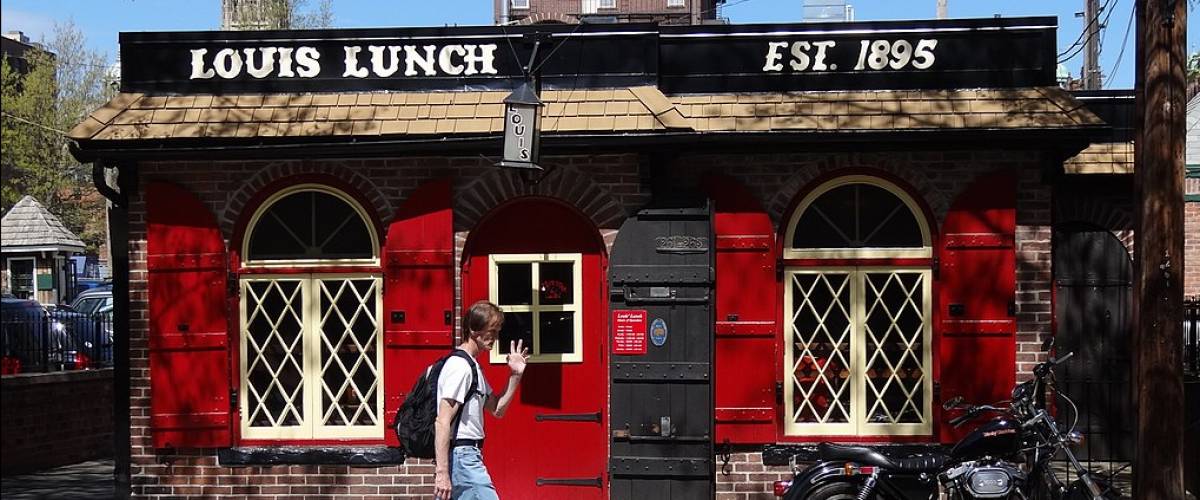 Many towns claim they were the birthplace of the hamburger. But Louis Lunch in downtown New Haven, Connecticut, supposedly sold the first burger to a customer in 1900.
Made on toasted white bread, and without ketchup, Louis Lassen's creation became an American icon.
Residents saved the restaurant from demolition and had it moved to its current location. It costs nothing to peek inside, but there ain't no such thing as a free lunch here.
Delaware: UFO-shaped house The Futuro is a UFO-shaped home in Milton, Delaware.
Designed in 1968 by Matti Suuronen, the home is 26 feet wide and looks like a spaceship that just landed. Visitors might almost expect an alien to come out and ask to see their leader.
The tenant who lives in the Futuro told the New Castle News Journal that it's noisy during rain and has limited closet space, but he likes living there. You can see it from the outside for free.
D.C.: International Spy Museum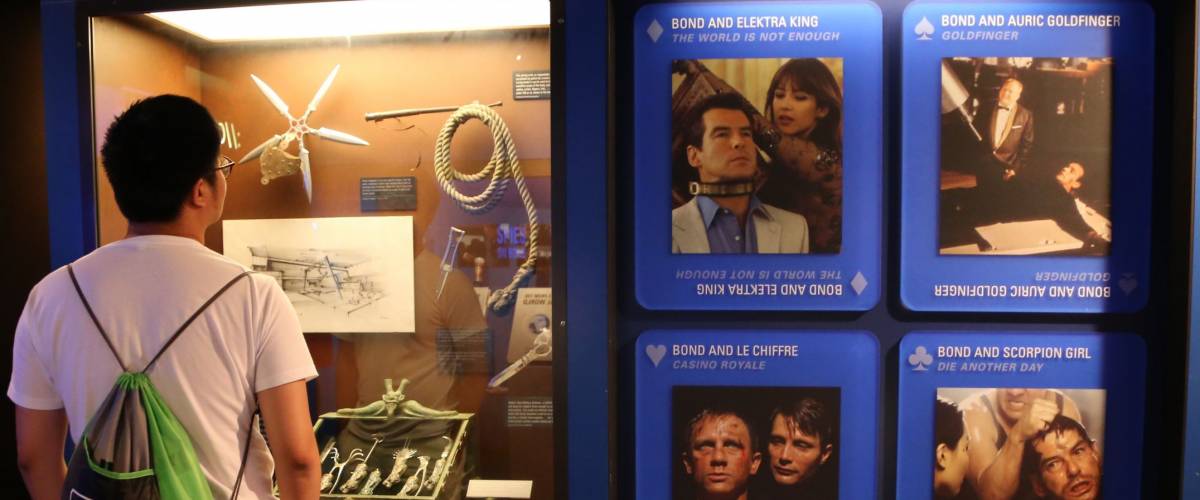 One of the most unusual attractions in the nation's capital is the International Spy Museum. Here, guests engage with spy culture by adopting a cover identity to begin their tour.
They hear stories from real-life spies and see TV news clips as they look at spy gadgetry, test their powers of observation, and walk through replica Cold War-era tunnels and concrete rooms.
You even find spy props from TV shows and movie blockbusters, including the James Bond films. Admission ranges from $15 to $30.
Florida: Spongeorama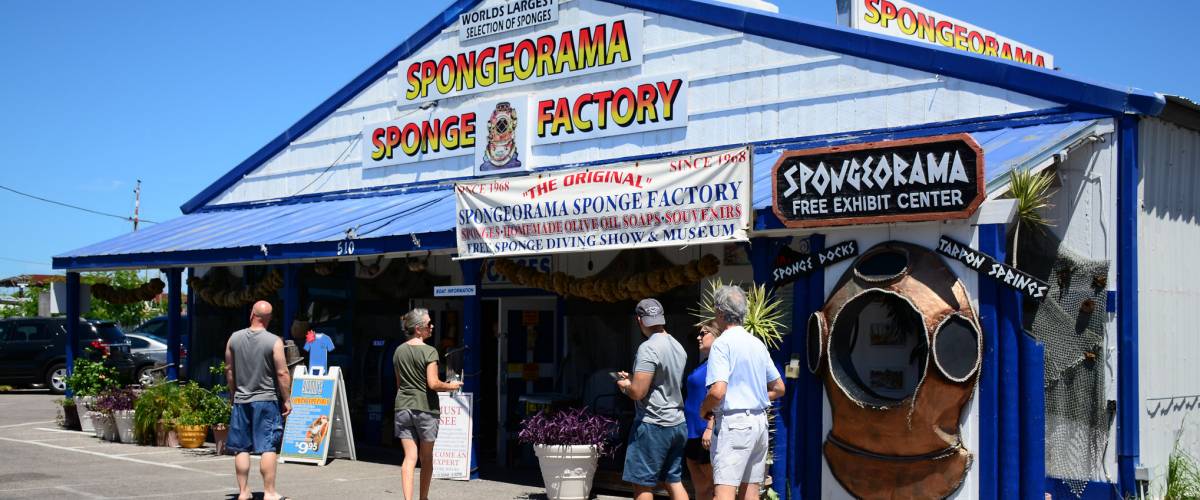 How do you resist a place boasting that it has the "world's largest selection of sponges"?
Located in Tarpon Springs, Florida, Spongeorama tells the absorbing story of the natural sponge industry, while not so subtly hawking sponge goods.
Surrounding restaurants reflect the Greek origin of the town. Gift shops feature Greek-style statues, sponge-based products, and various dive-themed toys. You can visit Spongeorama for free.
Georgia: BabyLand General Hospital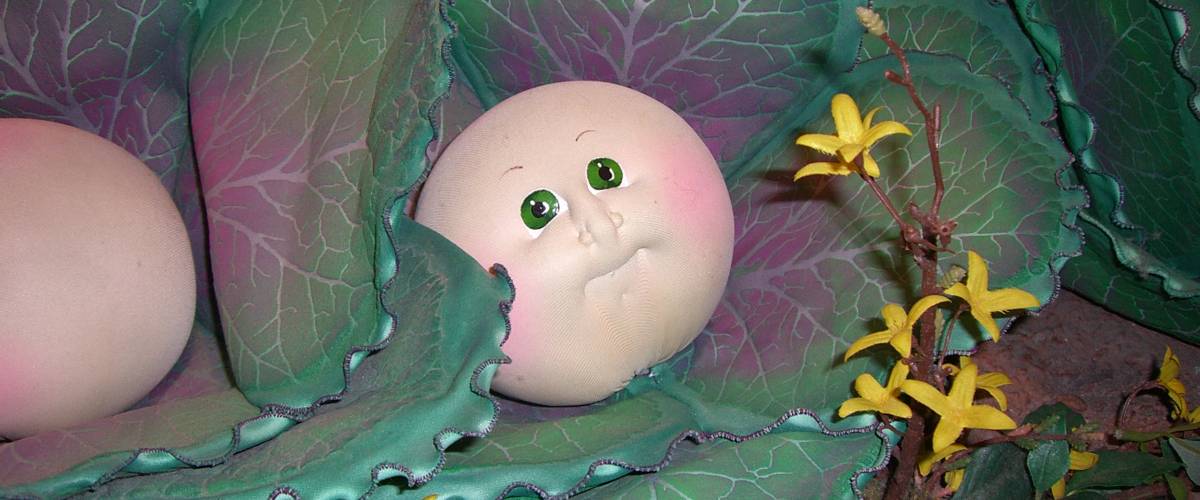 Remember the Cabbage Patch Kids? Cleveland, Georgia, is where the collectible dolls were born — and still are.
The 70,000 square-foot "hospital" mimics an actual medical center, with staff dressed as medical personnel and the dolls being treated like babies.
At regular intervals, the cabbages around the Magic Crystal Tree "dilate" and give birth to new Cabbage Patch Kids amid camera flashes. Admission is free, though you may feel tempted to buy a doll.
Hawaii: Pacific Tsunami Museum The Pacific Tsunami Museum in Hilo, Hawaii, is housed in a former bank that just barely survived an April 1946 tsunami caused by a 7.8 magnitude earthquake.
Waves surged as high as 35 feet and caused 159 deaths across Hawaii. A "wave machine" allows visitors to create their own simulated tsunami and watch how it could knock over buildings in downtown Hilo.
The museum serves simultaneously as a tourist destination and a local education center for tsunami preparedness. Admission is $4 to $8.
Idaho: Potato Museum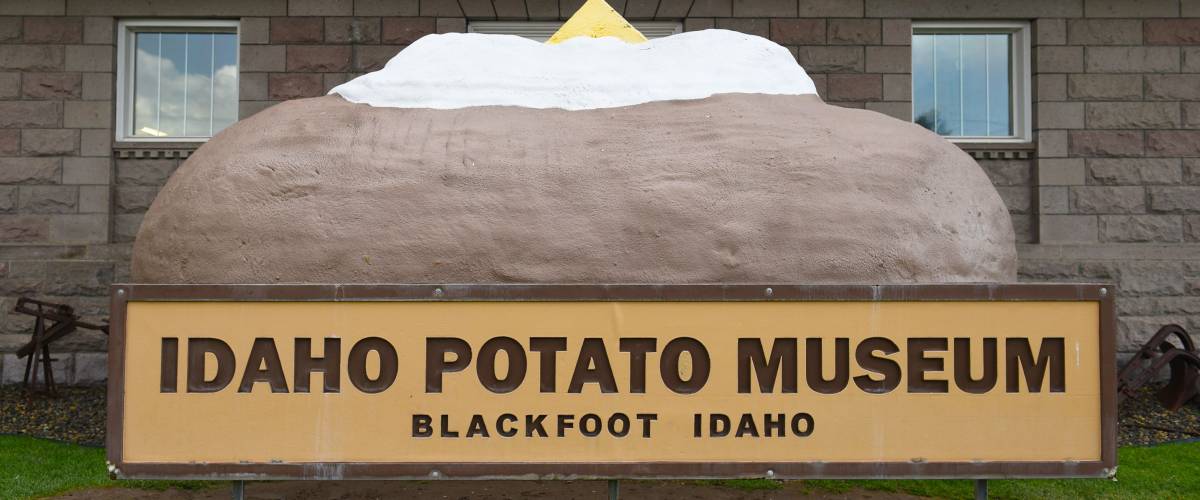 Signs featuring King Spud beckon you to the Idaho Potato Museum in Blackfoot to learn about all things taters, including their agriculture, history and economics.
Visitors can take selfies in front of the world's largest Styrofoam potato, then look at a potato-sack tuxedo and other burlap clothing as they discover all they ever cared to know about "Idaho gold."
In the gift shop, you can purchase potato-based concessions, including potato fudge. Admission ranges from $1 to $3.
Illinois: Funeral home with mini golf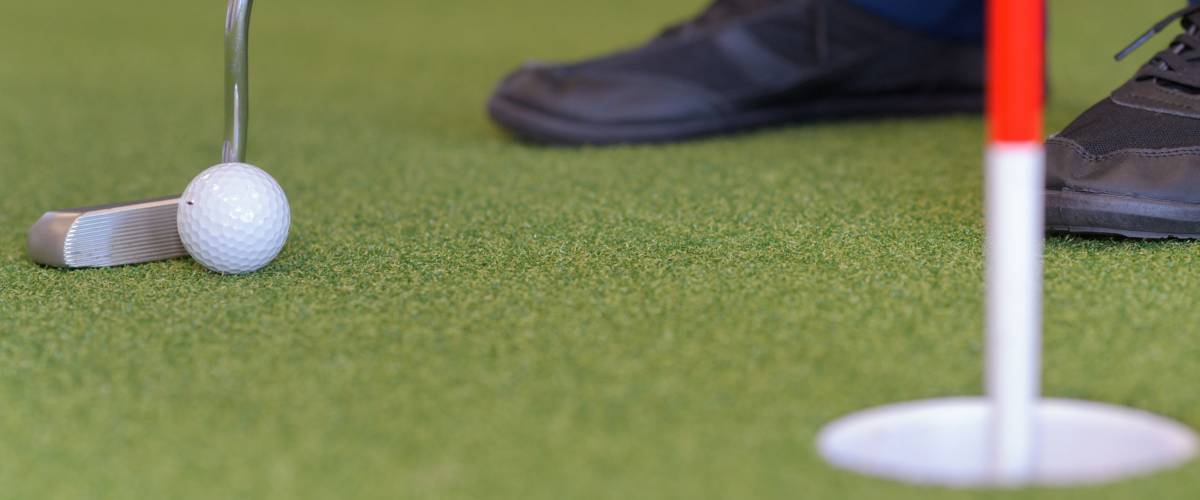 Sadness and seriousness aren't par for the course at a funeral home in suburban Chicago. We're talking about the nine-hole miniature golf course in the basement at Ahlgrim Family Funeral Services.
You play through obstacles such as coffins, headstones and guillotines while screams and eerie music play in the background.
Mini golf has been a thing at Ahlgrim's since the late 1960s. You can play as long as a funeral or viewing isn't going on upstairs.
Indiana: World's Largest Ball of Paint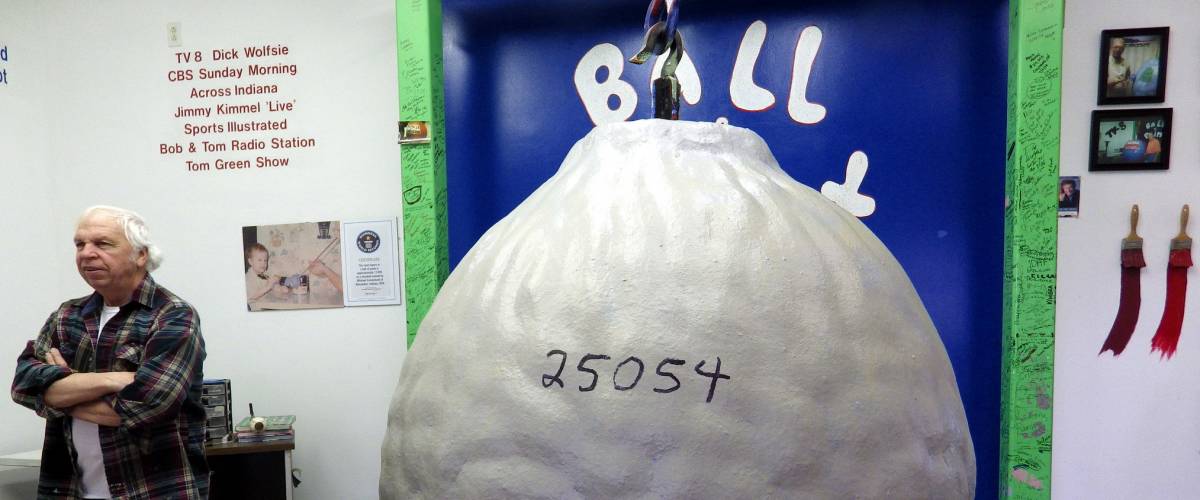 This behemoth isn't a paintball you want to fire at someone in the arena. This Alexandria, Indiana, attraction has a 14-foot circumference and weighs 2.5 tons.
Michael Carmichael started making it in 1977 when his toddler coated a baseball in pastel blue. Mr. Carmichael decided to paint on about 1,000 layers and cut the ball open. But family convinced him to keep adding to it.
Now, visitors can help paint a layer on the lumpy ball — which resembles a giant brain — then get a photo with the thing, and sign the guestbook.
Iowa: Star Trek Voyage Home Museum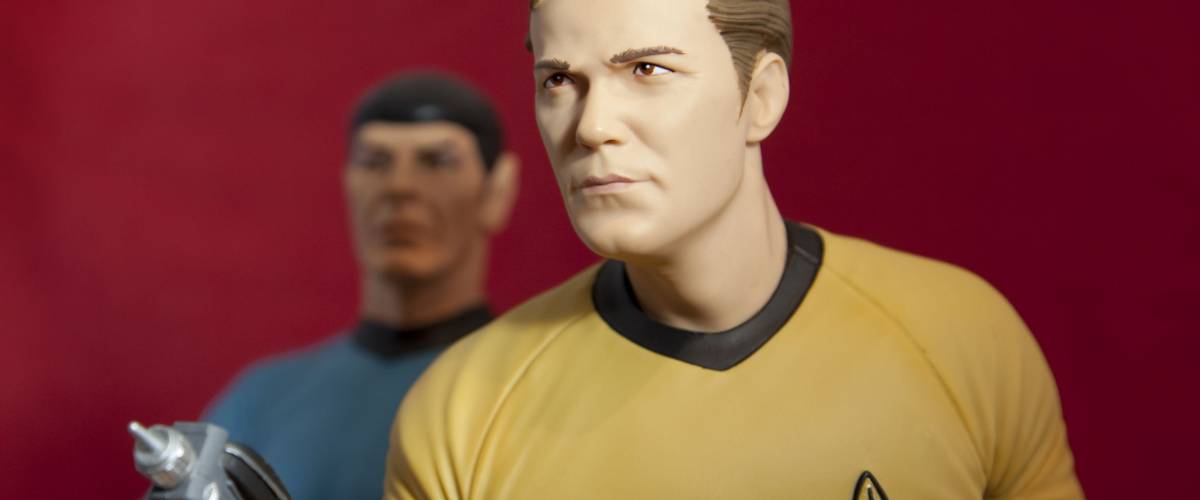 In Star Trek lore, Riverside, Iowa, is the birthplace of Captain James T. Kirk, but not until the 23rd century. The Voyage Home museum jumped the phaser gun by opening in 2008.
It features props and costumes from the Star Trek TV series, along with re-created sets.
The museum also includes a titanium time capsule created by artist Sean Christopher Paris, to be opened on Kirk's future birthday. Admission is free.
Kansas: Dorothy's House and Land of Oz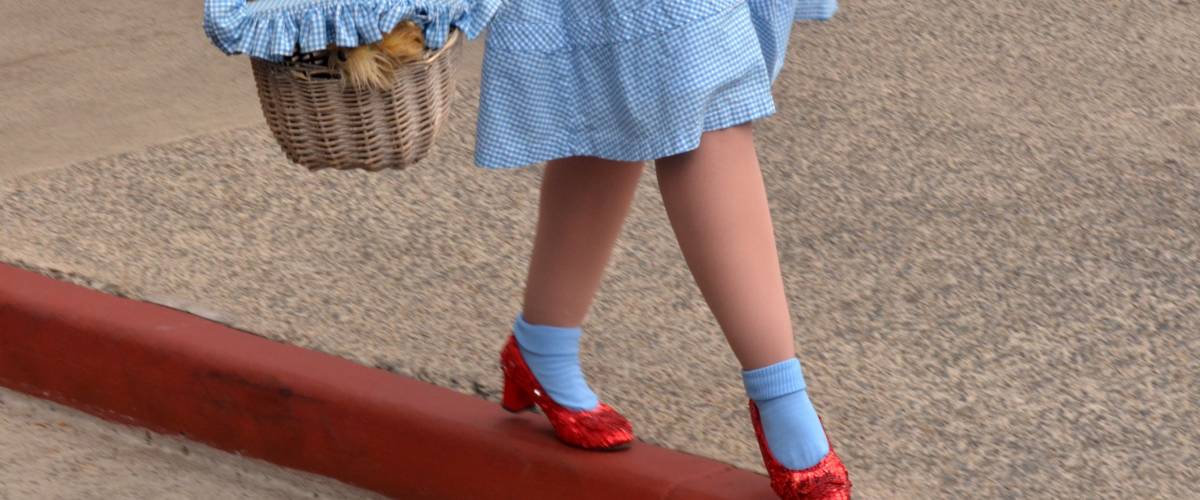 Liberal, Kansas, christened a small farmhouse as Dorothy's House in 1981 and hired adorable local girls to dress as the Wizard of Oz heroine and lead tours.
Guests follow the yellow brick road past life-sized models of Scarecrow and Tin Man, to the house. According to RoadsideAmerica.com, the Dorothys show off such family items as a chamber pot and a Sears catalog used for toilet paper.
From there, guests enter Oz and navigate dioramas of the film featuring nearly every character. The gift shop plays the classic movie The Wizard of Oz on repeat. Admission is $7.
Kentucky: Vent Haven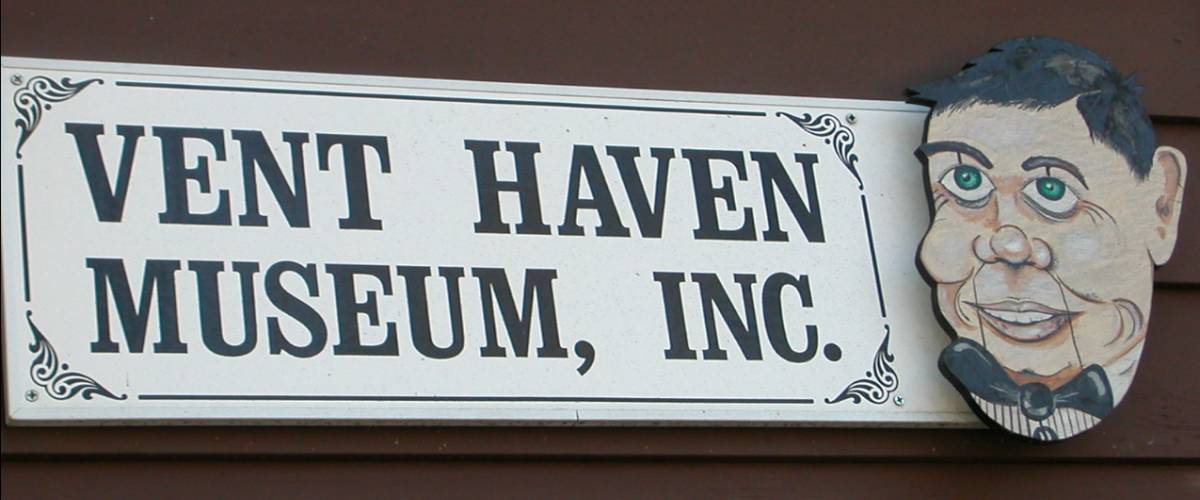 Vent Haven is a ventriloquist museum located in the Cincinnati suburb of Fort Mitchell, Kentucky. If you get creeped out about being stared at, this is no place for you because it houses more than 800 smirking dummies.
Curator Lisa Sweasy is enthusiastic and knowledgeable about ventriloquism history. Besides the "residents," the private home and outbuildings that make up the museum are filled with photos and other memorabilia.
The dummies are generally donated by the families of deceased ventriloquists. You can visit for $10.
Louisiana: Bonnie And Clyde Ambush Museum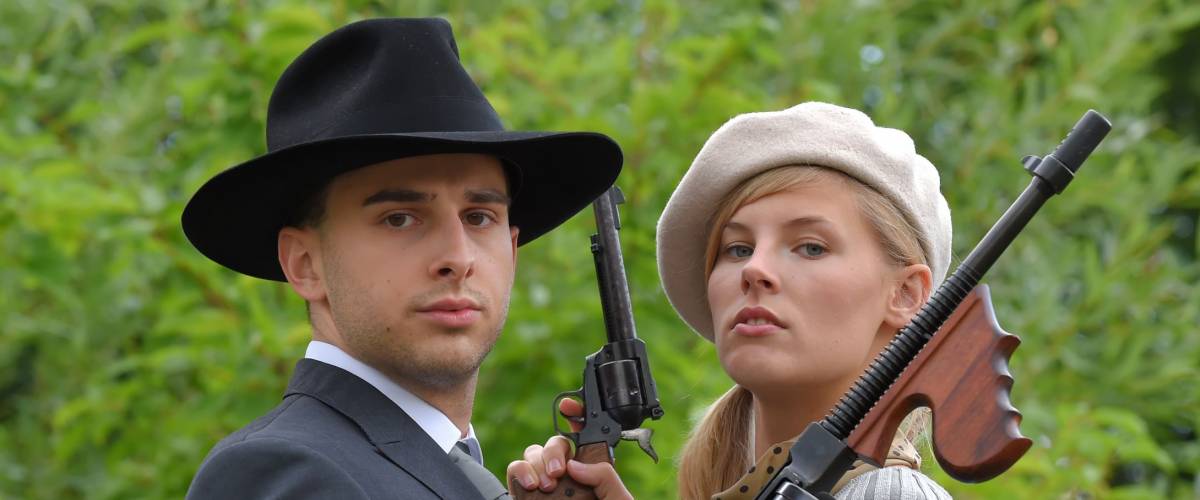 Outlaws Bonnie Parker and Clyde Barrow robbed gas stations and killed police officers during the Great Depression until they were gunned down by angry sheriffs south of Gibsland, Louisiana.
The sometimes grisly museum is dedicated to the history of this legendary duo and the ambush that ended their run. It's housed in what used to be Ma Canfield's Cafe, Bonnie and Clyde's last stop before their deaths.
Photographs of the death scene, a replica car riddled with bullet holes, shotguns and Bonnie's red hat are among the exhibits here. Admission is $7.
Maine: The Desert of Maine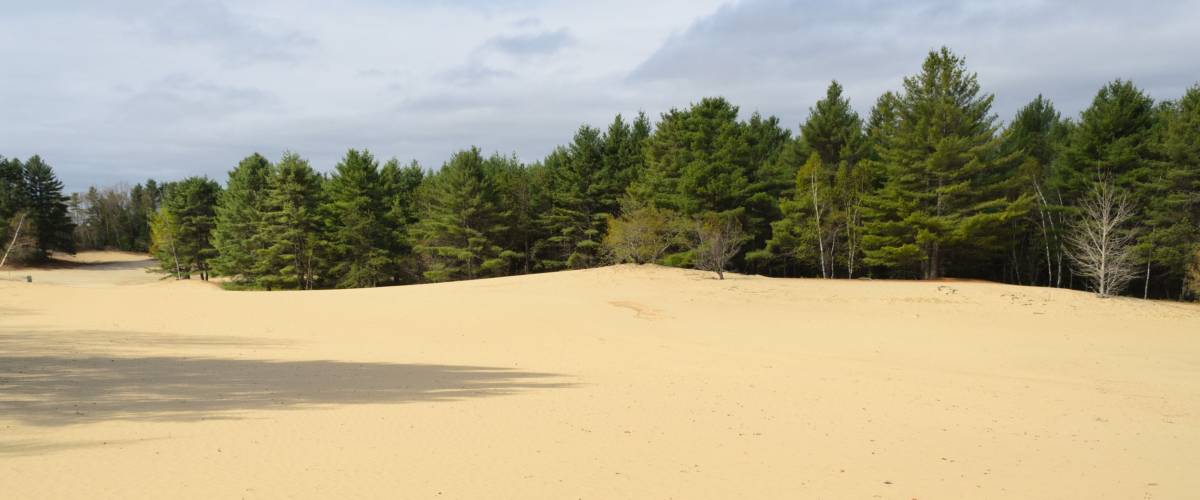 You might think a desert in Maine must be a mirage, but this 40-acre oddity near Freeport is the real deal.
Misguided farming turned a once-productive area into a sweeping expanse of dunes. In 1917, an entrepreneur bought the land and turned the anomaly into a tourist attraction.
There's even a Sand Museum with an interesting collection of bottled sand from around the world, and the obligatory gift shop.
Maryland: National Museum Of Dentistry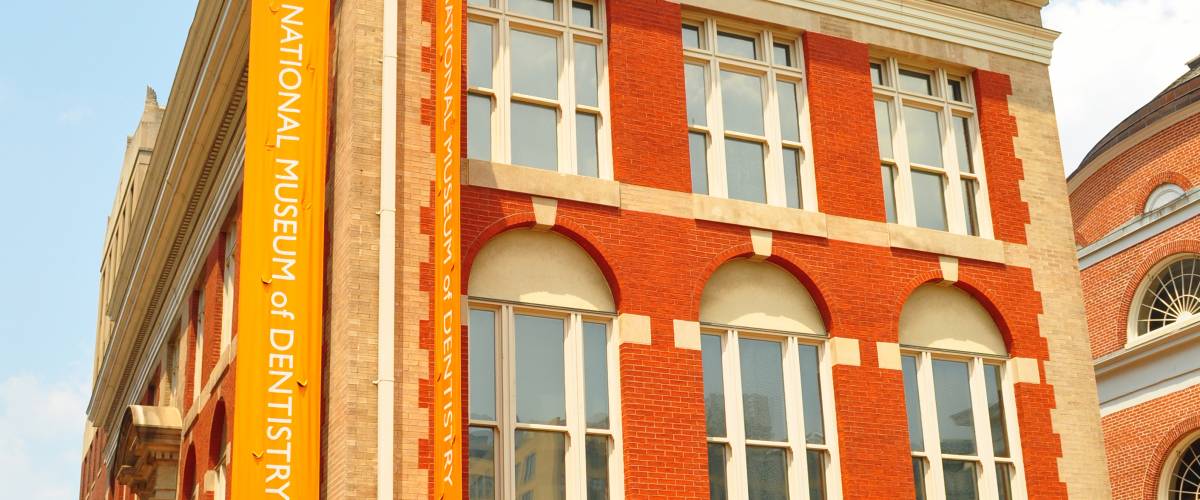 At the National Museum of Dentistry in Baltimore, displays extol the virtues of oral health innovations throughout history.
Interesting pieces like George Washington's spring-loaded dentures and Queen Victoria's set of picks and dental scrapers make this trip less like a visit to your local torture chamber, er, dentist office, and more like a history lesson.
You'll be delighted to leave with the knowledge that the man considered the "Father of Dentistry" advised people to clean their teeth by gargling with their own urine. Ew-w-w-w. Admission is $7.
Massachusetts: Lizzie Borden Bed & Breakfast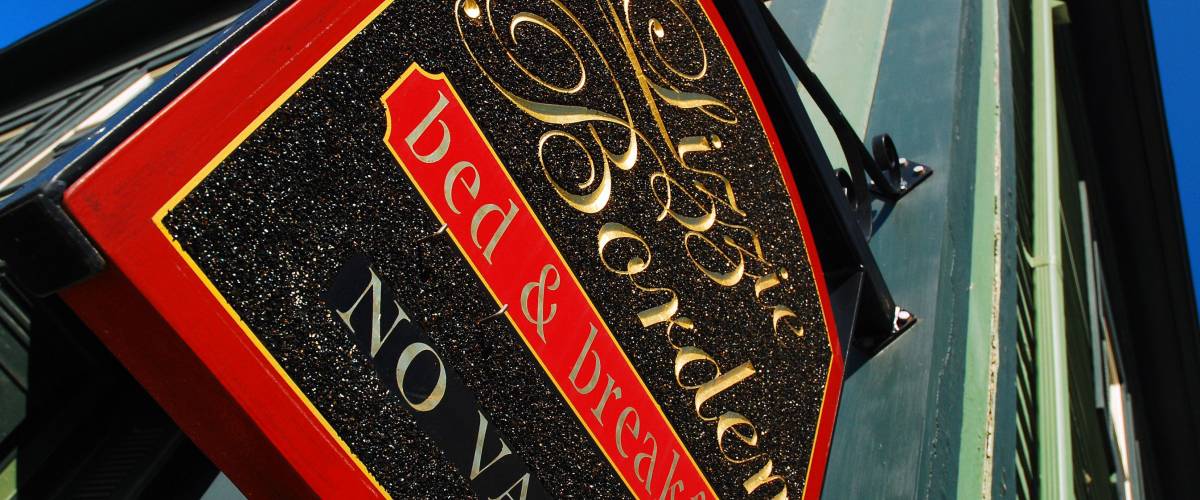 America's legendary suspected ax murderer Lizzie Borden once called this Fall River, Massachusetts, house her home.
Her parents, Andrew and Abby, were brutally killed with a hatchet in 1892. Lizzie was tried for the crime but was acquitted.
In 2004, a woman named Leeann Wilber bought the house and now runs it as a spooky destination for thrill-seeking fans of the paranormal. Appropriately, the house was featured on a TV show called Scariest Places on Earth.
Michigan: Da Yoopers Tourist Trap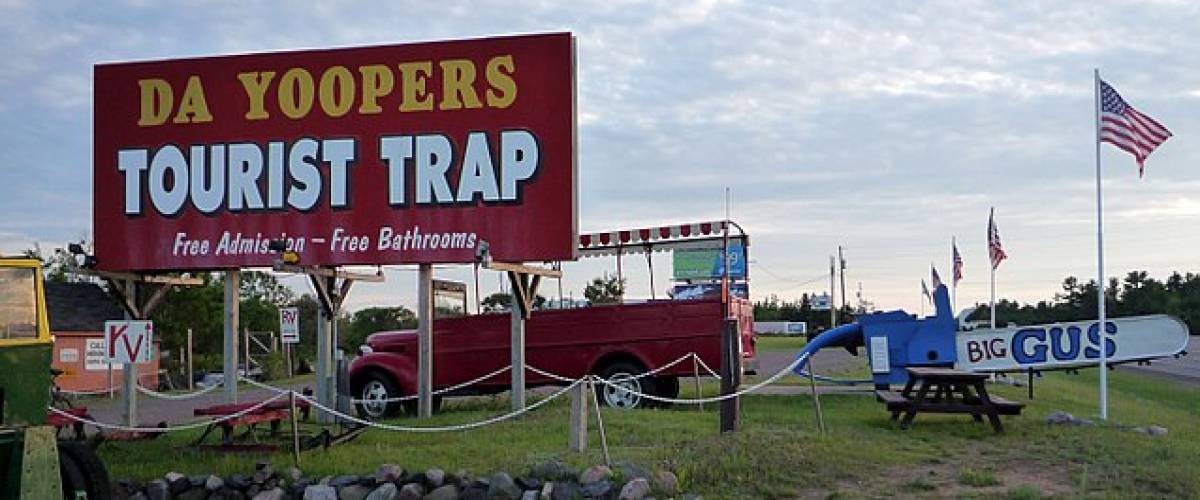 Michigan's Upper Peninsula, or U.P., has a culture all its own, which is showcased with self-deprecating Yooper humor at this roadside attraction in Ishpeming.
Da Yoopers Tourist Trap fully embraces all the hunting, beer-drinking, toilet-humor stereotypes of the U.P. and boils it all down for visitors.
Giant one-of-a-kind "Yoopervations" like Big Gus, a 23-foot long chain saw, are must-sees. Admission is free.
Minnesota: The Spam Museum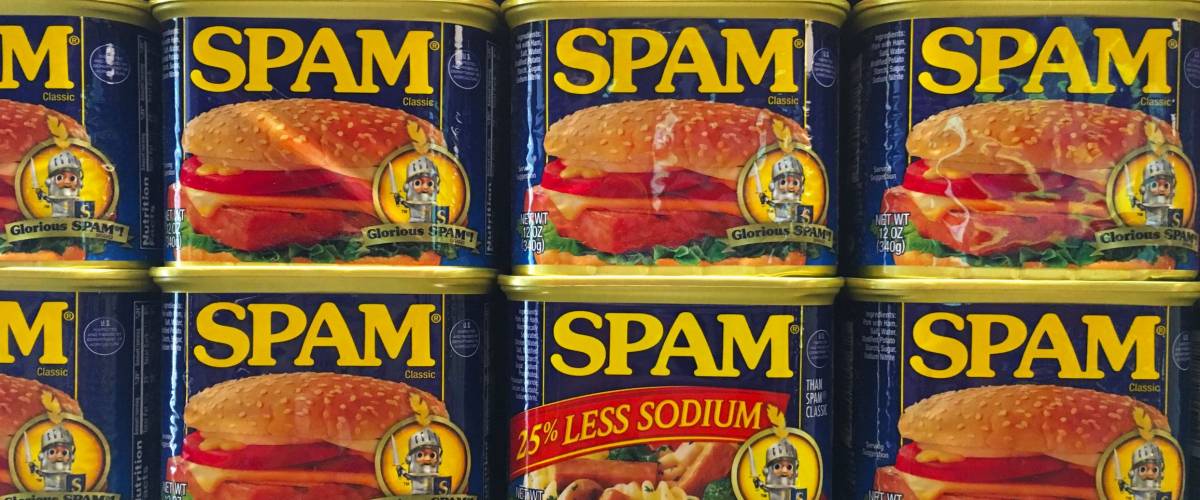 You either love Spam or you love to hate it, but there is no disputing that the mystery meat is a part of Americana.
You can learn about how it's made while nibbling on cooked Spam at the Spam Museum in downtown Austin, Minnesota. You can even take part in the Spam production process on a mock assembly line.
Then, show your love of canned meat by purchasing souvenirs — including Spam cookbooks and boxer shorts with a cans-of-Spam design — in the gift shop.
Mississippi: The birthplace Of Elvis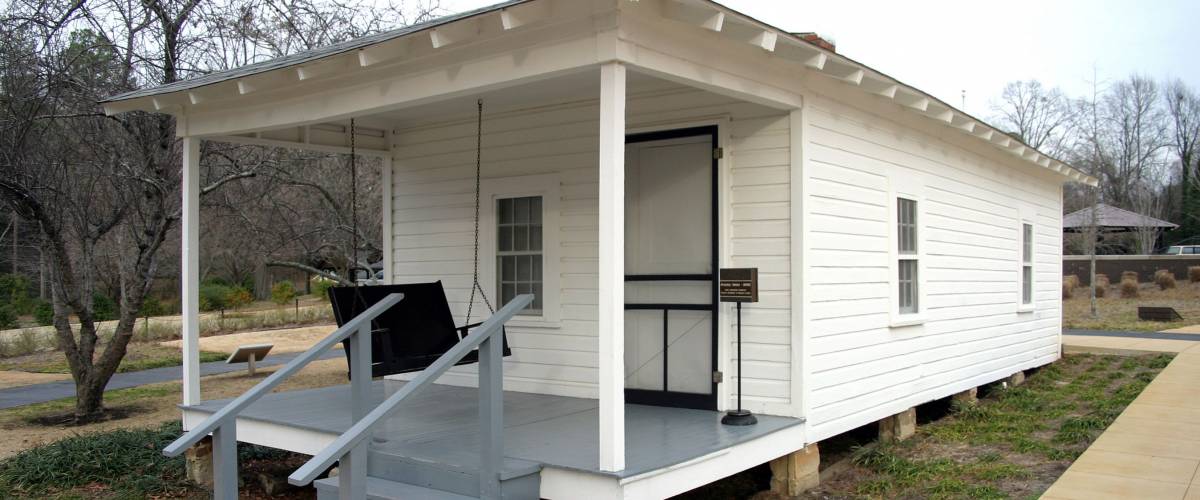 Think Elvis and you probably think Graceland, the mansion in Memphis, Tennessee, where he died. But his birthplace in Tupelo, Mississippi, has slowly developing into an attraction of its own.
The tiny two-room home is now surrounded by a small museum, a gospel church, a statue and acres of trees.
The museum houses plenty of Elvis's outfits and memorabilia and a diorama of the neighborhood as it appeared when Elvis was a child. Tour the house for $8, or the house and museum for $17.
Missouri: Fantastic Caverns ride-through cave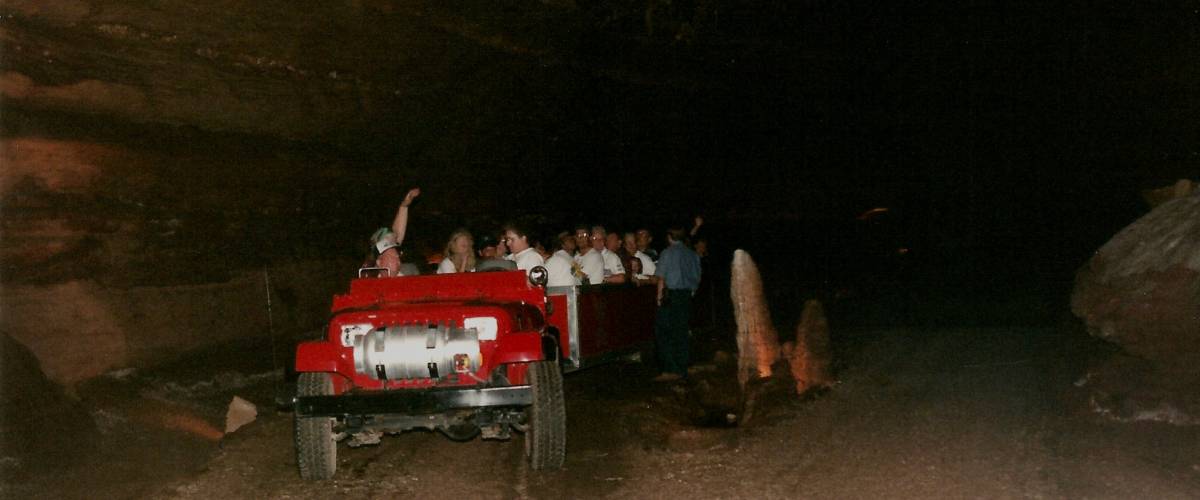 Caves can be beautiful to behold, but spelunking is a lot of work. The Fantastic Caverns in Springfield, Missouri, solve that problem by taking you on a ride through an underground wonderland via a propane-fueled Jeep tram.
Tour guides tell all about the various formations and the life forms that dwell among them.
Carefully placed lighting enhances the atmosphere, though there's the obligatory brief moment of total darkness for shock value before your tour heads to the gift shop.
Montana's radon health mines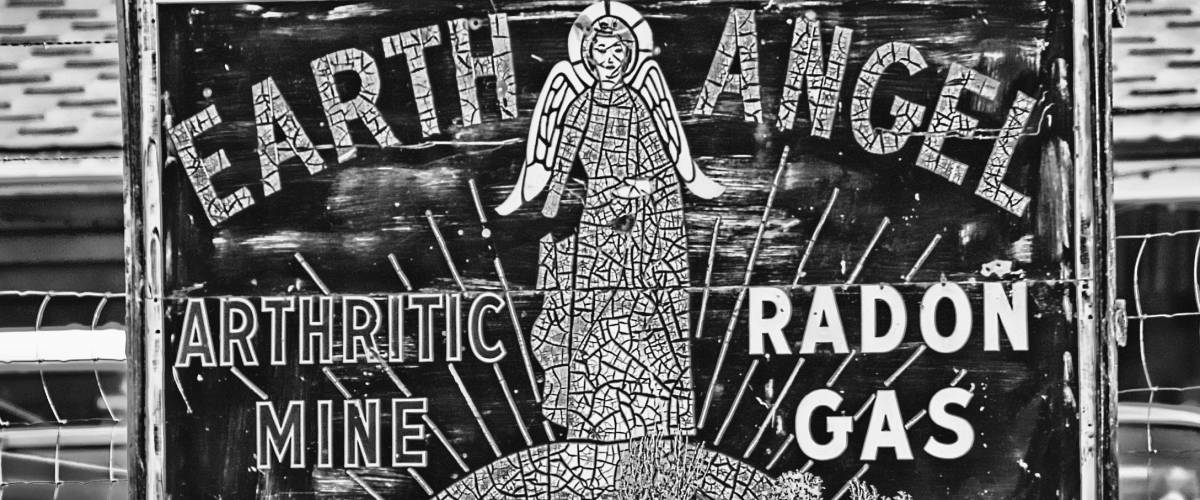 Radon is a radioactive gas that causes lung cancer and can spell doom for real estate sales. But here in Boulder, Montana, hundreds flock to now-defunct mines full of the stuff.
They claim that exposure to the gas treats conditions such as arthritis, lupus, asthma and mobility issues.
Sitting in the radon is much cheaper than other "cures," so the mines generally appeal to people looking for alternative medicines.
Nebraska: Kool-Aid: Discover the Dream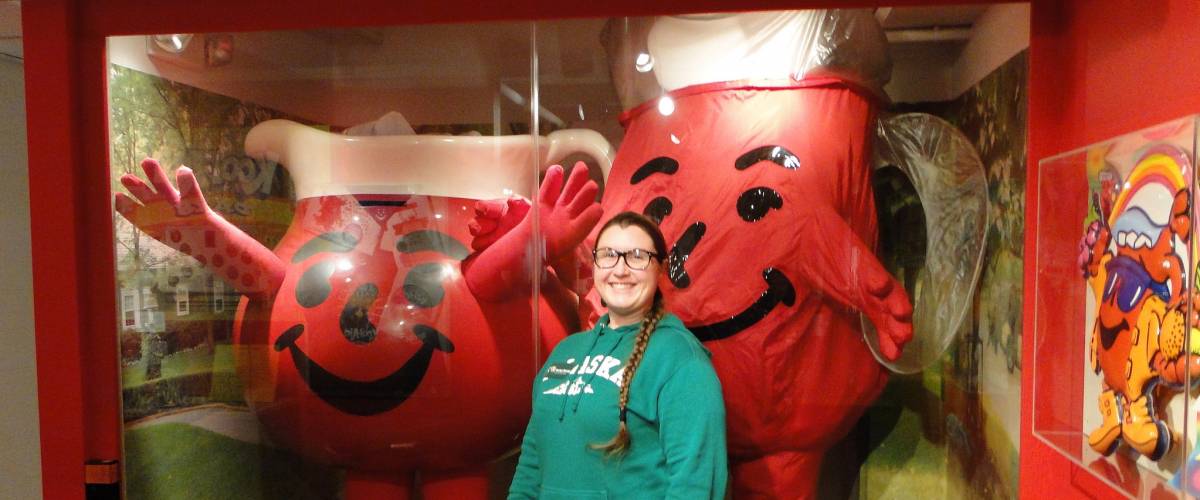 In the 1920s, a Hastings, Nebraska, man named Edwin Perkins wanted to make flavored syrup cheaper and easier to ship. That's how the powdered drink mix we now know and love as Kool-Aid was born.
Though Perkins would eventually move his company to Chicago, Hastings still pays homage with a lighthearted museum called Kool-Aid: Discover the Dream.
It features displays of Kool-Aid's marketing campaigns over the years, including that destructive Kool-Aid man who's always busting through walls and fences.
Nevada: Atomic Testing Museum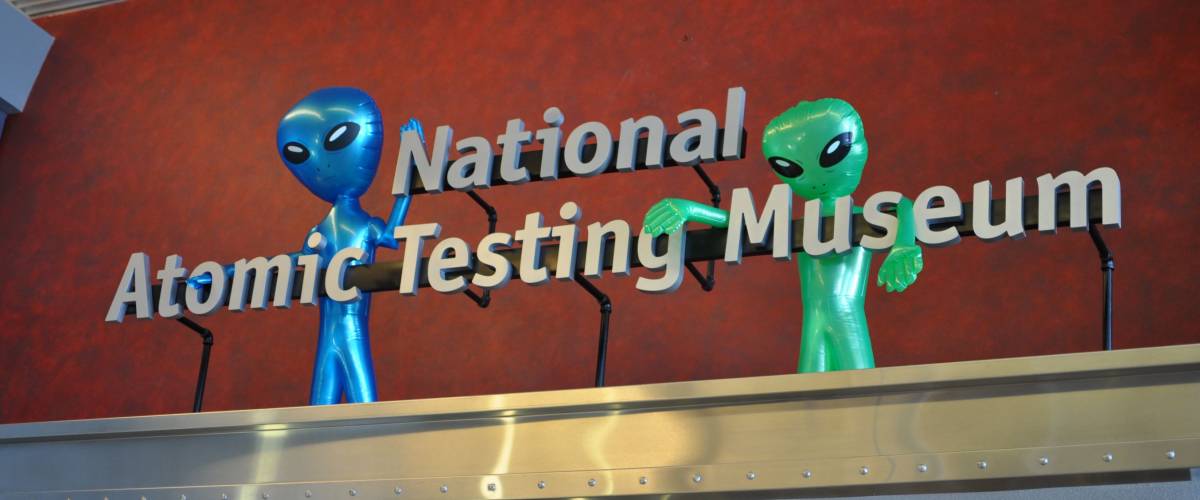 Las Vegas essentially grew up to support the Nevada Atomic Test Site in the nearby desert. Bombs were detonated in the name of science.
Now, the museum serves to remind us why we felt the science was necessary — so we could fully understand the dangers of nuclear war — and to offer a glimpse at life during the Atomic Age of the 1950s.
Visitors can sit in a replica fallout shelter, or count down to a blast in a simulated Nevada Test Site bunker. Three ... two ... one ... Boom! Admission is $22.
New Hampshire: USS Albacore submarine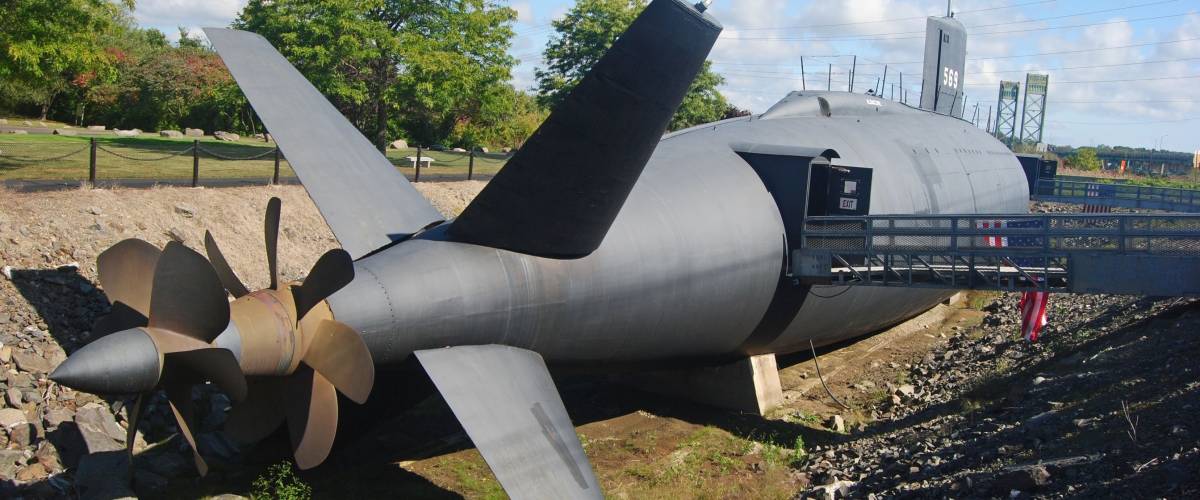 It's a submarine ... sitting in a ditch? That's how to describe the odd museum that the decommissioned USS Albacore has become in Portsmouth, New Hampshire.
As a Cold War research submarine, the Albacore's missions were classified. It was retired in 1972, and no one knows for sure how it wound up in that ditch.
The Navy stripped out any classified devices, and the sub is now a hands-on playground of exploration. Visitors can touch most everything inside while they marvel at how 55 men could possibly have fit in there.
New Jersey: Lucy The Elephant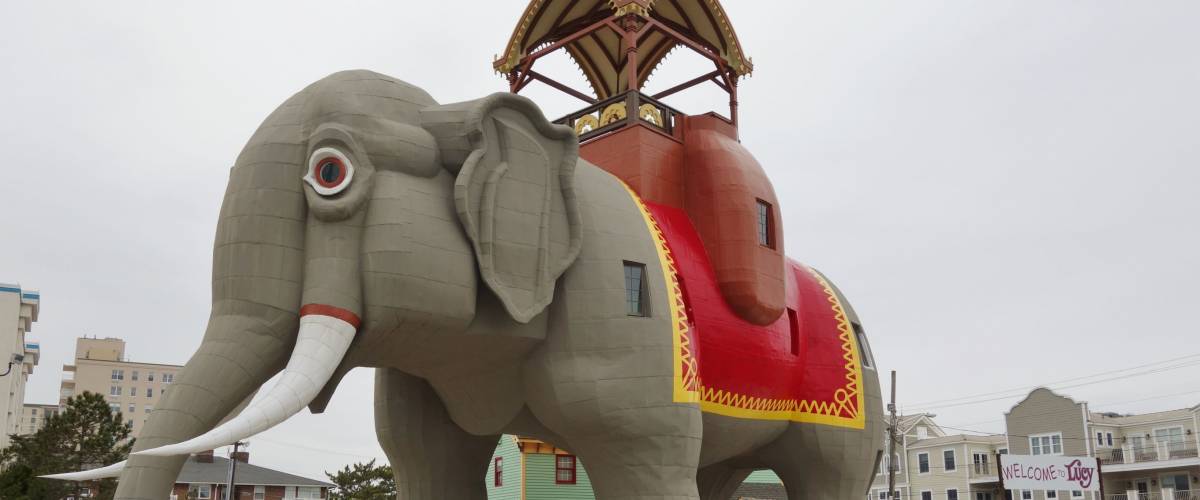 Lucy is one of the oldest roadside attractions, a 6-story-tall creation of sheet tin, weighing 90 tons and standing not far from the ocean in Margate City, New Jersey.
This elephant-shaped structure was built in 1881 by a developer who really liked to show off. Lucy was once a real estate office, then a summer home, then a tavern.
In the 1960s, when Lucy was in serious disrepair, locals raised money to restore her. For $8, visitors can tour inside the pachyderm and enjoy the view from the open-aired deck atop Lucy's back.
New Mexico: Alien attractions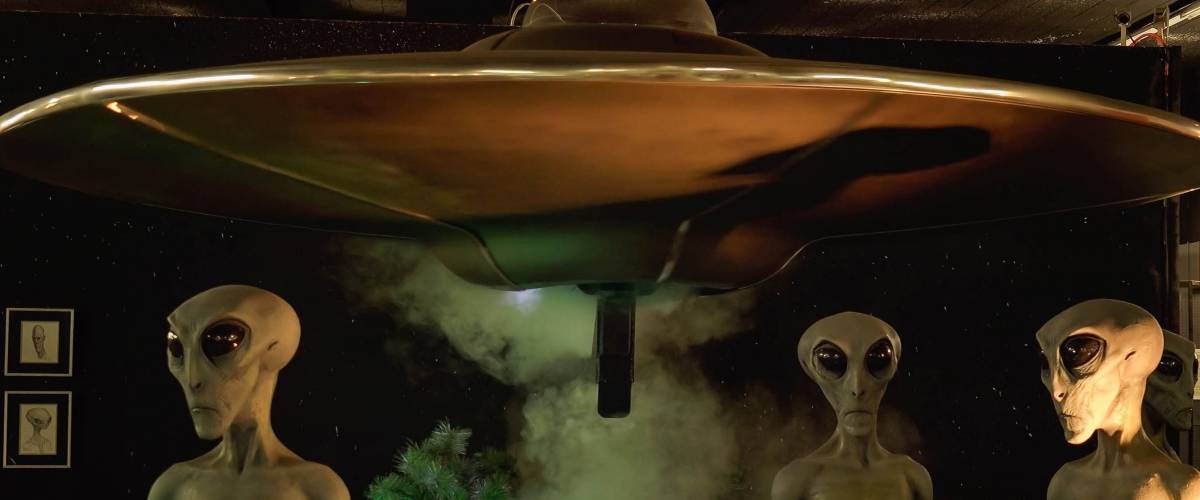 For UFO enthusiasts, Roswell, New Mexico is the place to vacation. It's got at least 15 alien-themed attractions to keep the out-of-this-world fun going for several days.
The International UFO Museum and Research Center showcases artifacts from an alleged flying saucer crash in the area in 1947. Years later, the military said it was really a research balloon, but what do you want to believe?
The nearby Area 51 Museum is more interactive and lighthearted. There, you'll see alien figures enjoying themselves at a barbecue, and taking care of business in an outhouse.
New York: Santa's Workshop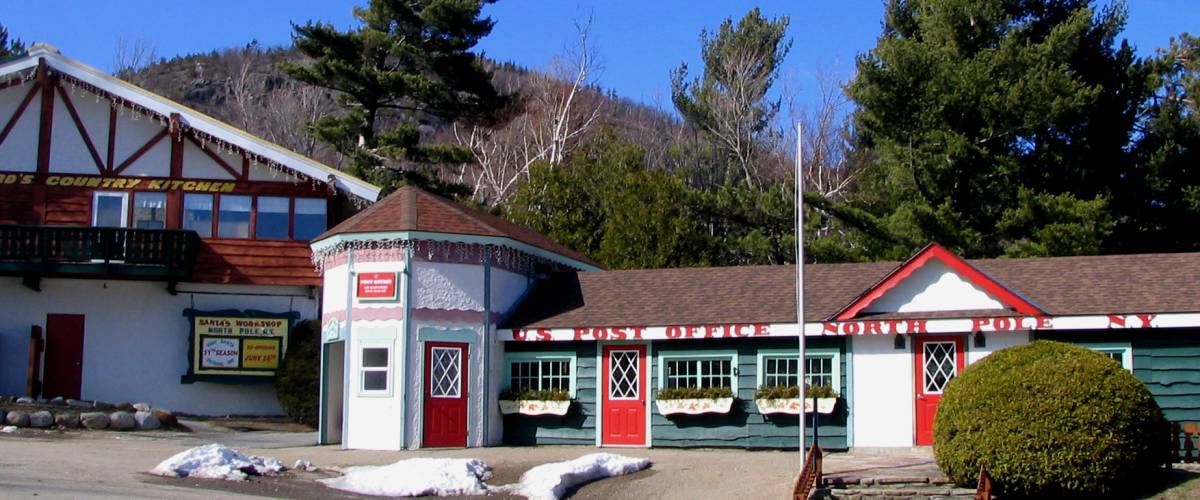 It always feels like Christmas and like the 1950s at Santa's Workshop, a pre-Disney tourist attraction that never went away. It opened in 1949 in upstate New York and is considered America's oldest theme park.
The U.S. Postal Service awarded Santa's Workshop its own ZIP code, in a town now called North Pole. The place even has a "North Pole" that always stays frozen, even during summer.
Park employees dress up as childhood favorites like Frosty the Snowman and Little Red Riding Hood. The place draws hundreds of visitors a day, and the youngest among them enjoy parades, dancing, rides and sweets.
North Carolina: The original Mayberry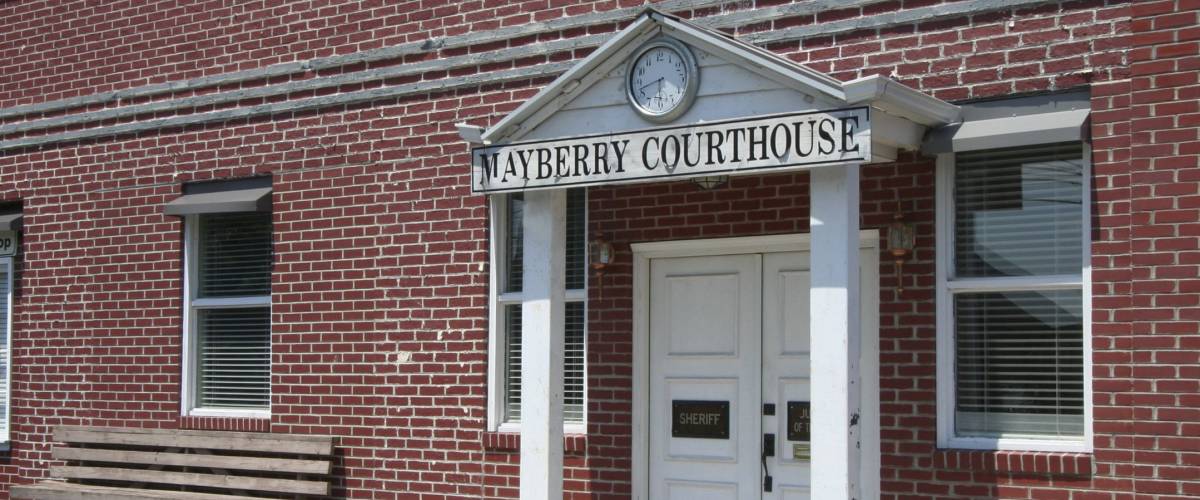 If the mere mention of Mayberry has you whistling the theme to The Andy Griffith Show, then you'll want to make the trek to Mount Airy, North Carolina.
Tourist attractions play off the town's place in TV history as the inspiration for Mayberry.
Wally's Service Station was a working gas station from 1937 that in 2001 was converted into a site for visitor picture-taking.
And, the nearby Mayberry Courthouse is a faithful re-creation of the one seen on the show. There's also a replica of the Darling family hillbilly home, including a moonshine still.
North Dakota: Dueling geographical centers of North America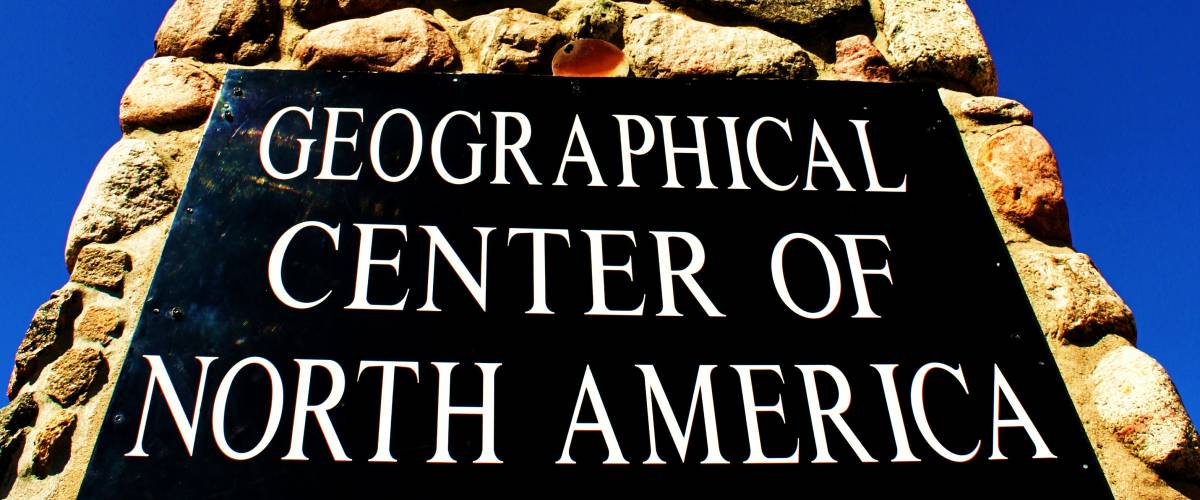 Two North Dakota towns, Rugby and Robinson, fight over the title of the "geographical center of North America."
Rugby claimed the honor in 1931, changing the town's seal to reflect the status. A stone obelisk in a parking lot marks the spot.
Robinson's Mayor Bill Bender discovered that Rugby let its trademark expire and claimed it for Robinson instead. Rugby answered by filing a nearly identical trademark — indicating the fight isn't over.
Ohio: The world's largest basket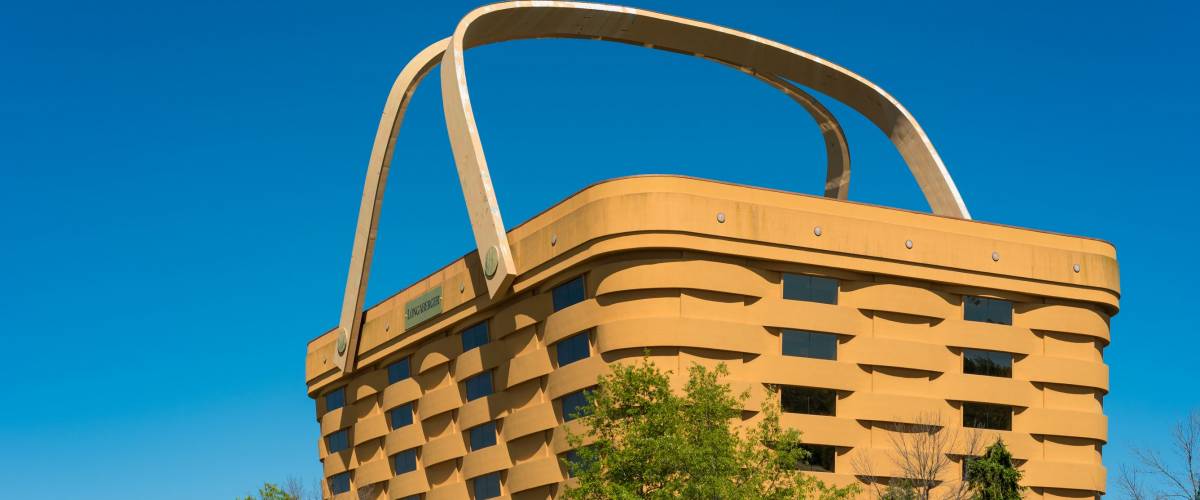 There's a startling sight in a quiet part of Newark, Ohio, east of Columbus: a giant picnic basket, complete with handles, standing more than seven stories tall.
The now-empty building was once the headquarters of the Longaberger Basket Company and cost $30 million when it was built in 1997. It was made to look like Longaberger's most popular basket, only 160 times bigger!
The company moved out by 2016 and put the iconic building up for sale. It sold in late 2017 — for just $1.2 million.
Oklahoma: The Cow Chip Throwing Capital of the World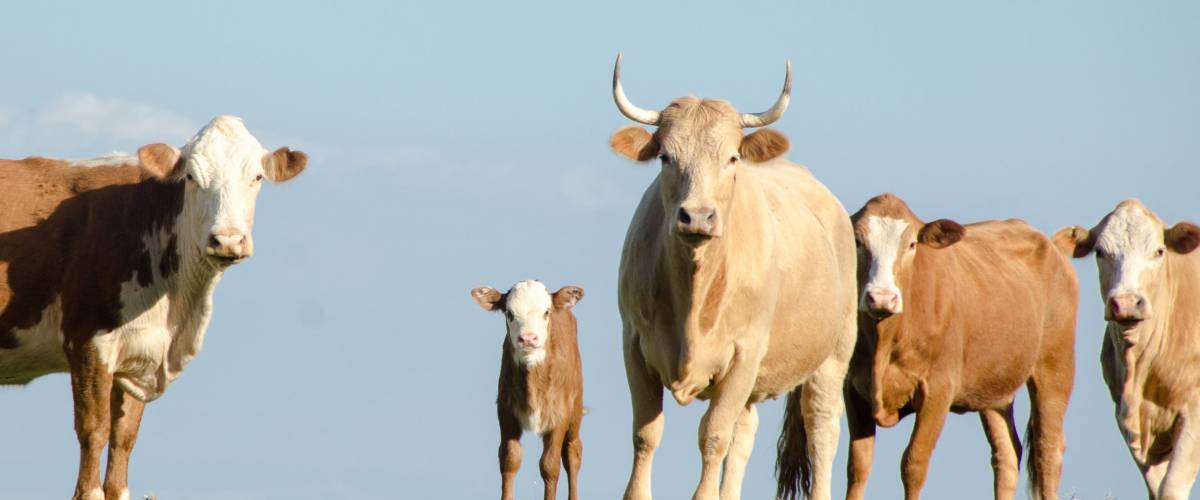 Beaver, Oklahoma, holds the World Championship Cow Chip Throw every April. The current record for tossing one of the dried cow dung patties is 188 feet, 6 inches.
The town has trademarked an image of an anthropomorphic cow chip wearing a crown, dubbed King Cow Chip. Gift shops sell commemorative gift boxes full of dried-out bovine waste.
If you decide to try your hand at tossing one of the chips, just make sure you know which way the wind is blowing. Yuck!
Oregon: Prehistoric Gardens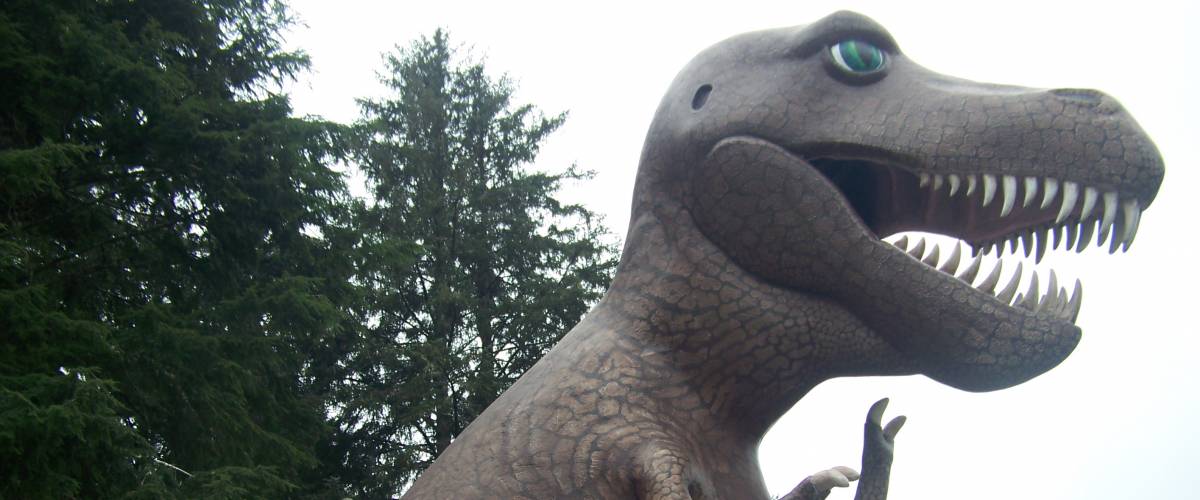 Prehistoric Gardens in Port Orford, Oregon, features 23 metal and concrete creatures set in a misty forest filled with ferns and carpeted with moss and lichen.
The natural scene creates the perfect atmosphere for immersing yourself in the Paleozoic and Mesozoic eras when dinosaurs roamed the Earth.
Ernie Nelson started assembling his dino theme park in 1953. He died in 1999, but his granddaughter still runs the place, which you can visit for $12.
Pennsylvania: Centralia mine fire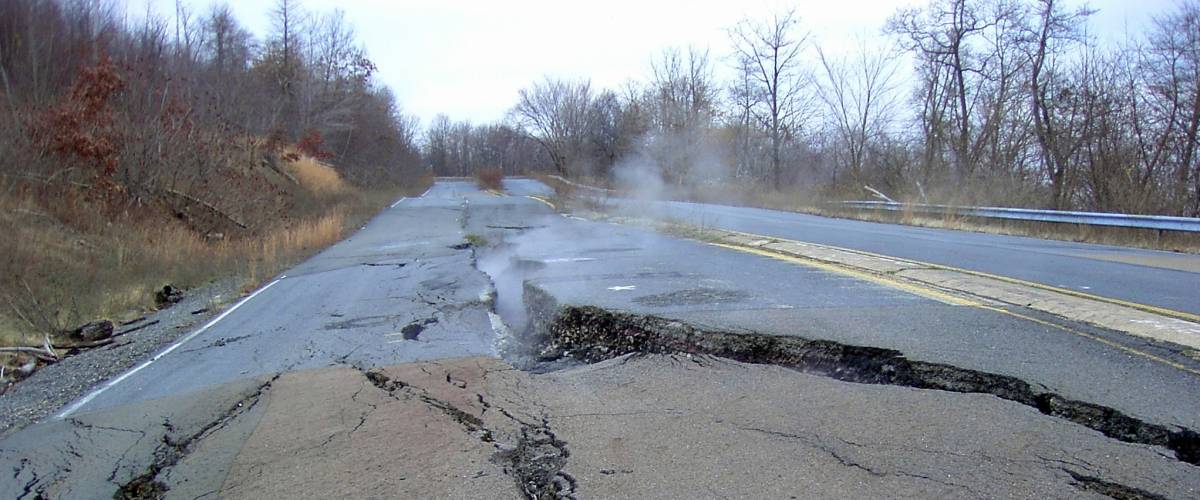 A nearly abandoned town on fire from below. Noxious gases venting up through the ground. Smoke filling the air. These are the sights that will greet you on a visit to spooky Centralia, Pennsylvania.
Sometime in 1962, a coal seam beneath this mining town was set ablaze. Since the town is sitting on a huge coal deposit, it just keeps burning.
The few residents who refused to leave resent tourists of any kind. Thanks to the 2006 movie Silent Hill, which was inspired by Centralia, people keep coming.
Rhode Island: The tree that ate Roger Williams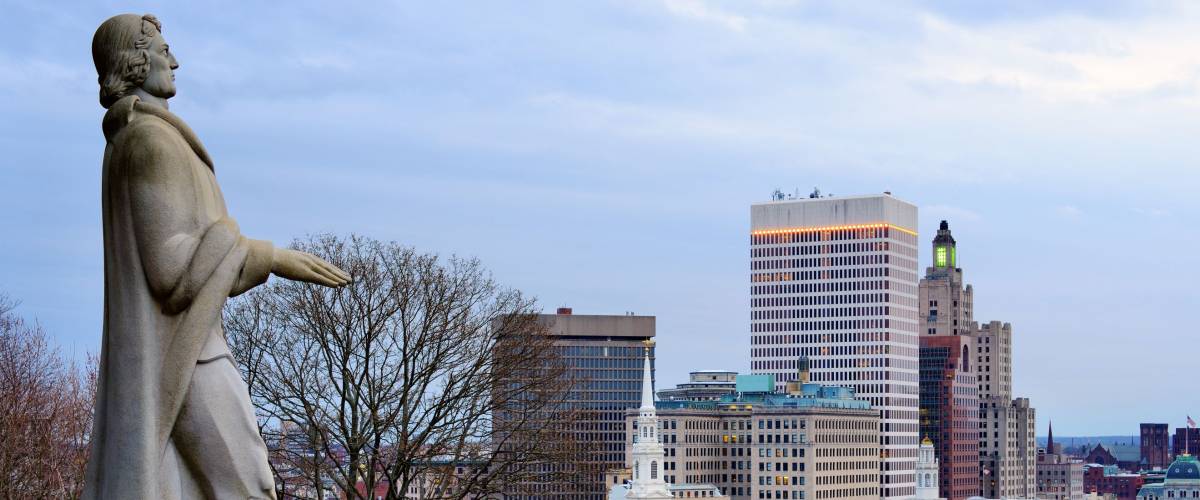 Rhode Island founder Roger Williams died in 1683 and was buried in an unmarked grave. In 1860, the state decided he needed a proper burial, but when Williams was dug up, a strange surprise was revealed.
An apple tree root had entered the coffin, curved at the head, traveled down the spine, branched at the legs, and turned upward where the feet would have been.
It appeared as though the root had eaten Williams. The root is now on display in an outbuilding of the John Brown House in Providence.
South Carolina: South of the Border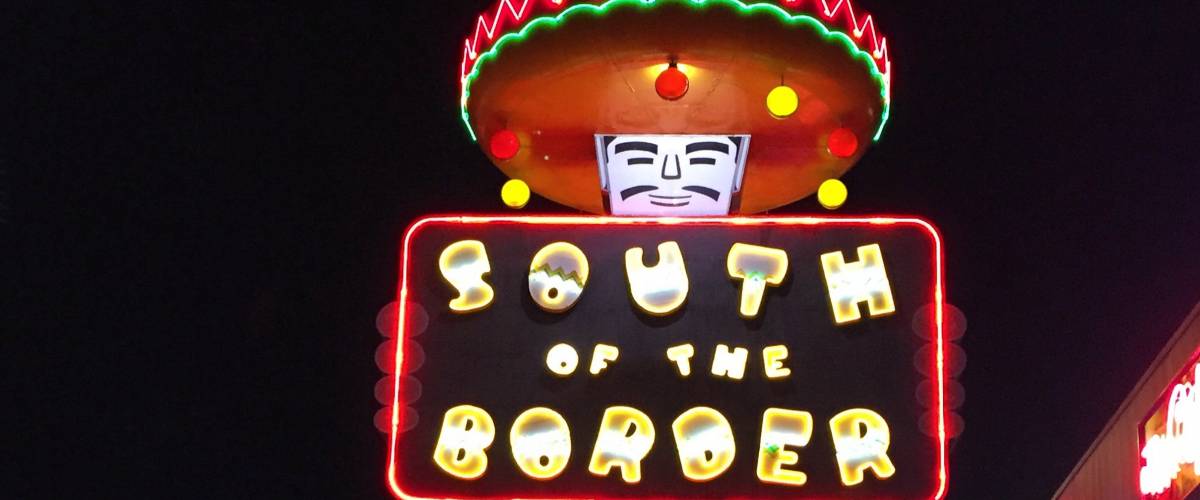 Iconic South of the Border in Dillon, South Carolina, grew from a simple beer stand to a sprawling complex that greets motorists on Interstate 95 near the North Carolina state line.
It's like a heaping slice of Tijuana, with Mexican-inspired restaurants and tacky gift shops. Plus, there's a jogging trail, campground, over 300 hotel rooms and an indoor pool.
The Sombrero Tower can be seen from miles away and offers a ride in a glass elevator to the top, where you can enjoy the view — of nothing but interstate and the surrounding woods.
South Dakota: Mitchell Corn Palace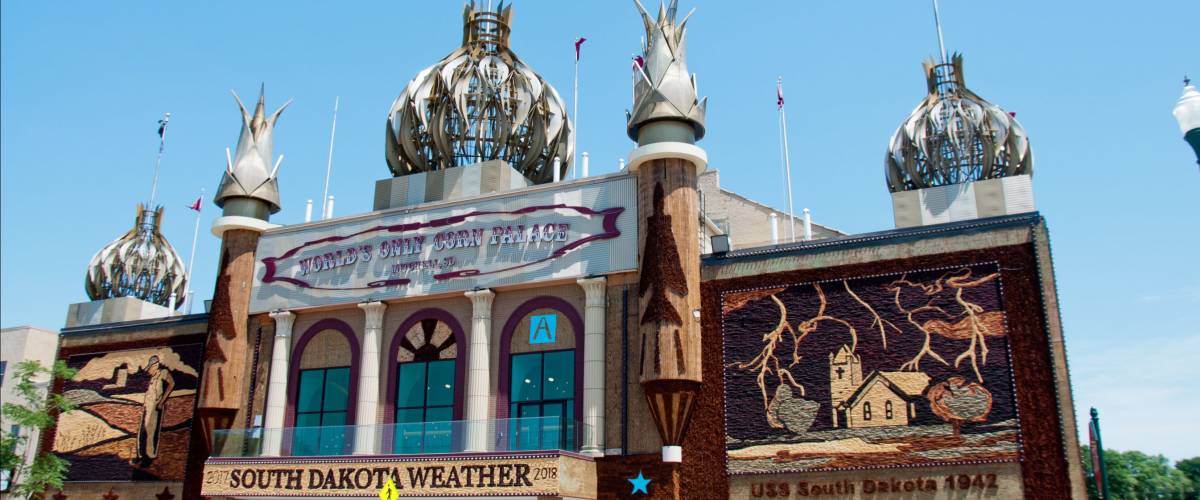 The famed Corn Palace is in Mitchell, South Dakota, where the high school sports teams are called the Kernels. With its onion domes, the palace looks like something commissioned by a Russian czar.
The exterior walls are covered in murals made of corn, grains and grasses. The locals plan the theme of the facade each year at the end of harvest.
Come winter, birds and squirrels feast on the murals. When spring arrives, the palace is decorated once again.
Tennessee: International Towing and Recovery Museum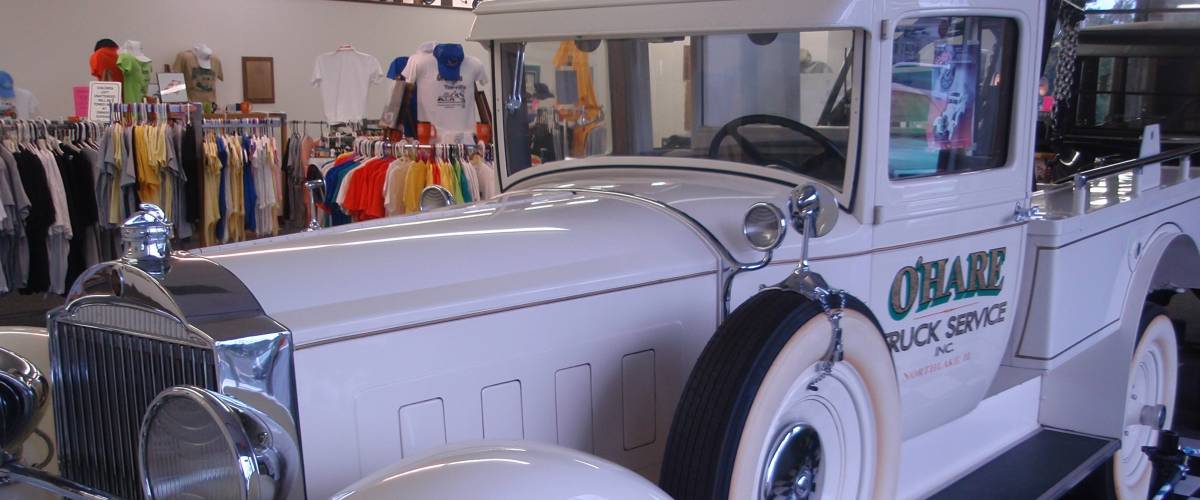 Chattanooga, Tennessee, boasts the world's largest tow truck factory, and was where the world's first tow truck was built in 1916. The Friends of Towing group built the museum to showcase the city's place in towing history.
Simply put, the museum is a temple of towing. Its collection includes some of the oldest tow trucks in existence — all carefully restored.
The names of tow truck drivers killed in the line of duty are are engraved on a fountain, which depicts a driver reaching down to pull people to safety from a sinking car.
Texas: Barney Smith's Toilet Seat Art Museum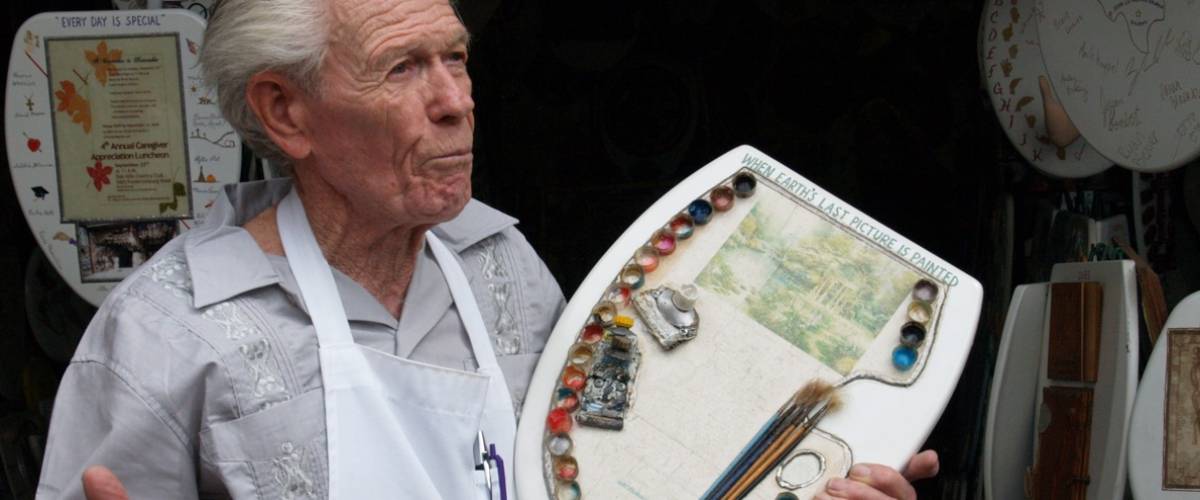 Born to a family of plumbers, artist Barney Smith wound up in the family business — sort of. When he discovered that a distributor was about to toss out a ton of toilet seats, he had a flash of inspiration.
He started creating art on toilet seat lids. His portfolio now totals 1,350 toilet seat art creations.
He personally gives tours through his San Antonio-based collection every day but asks that visitors call ahead. And if seeing all the lids and seats inspires a nature call — well, we can't say for sure if there's a public restroom on the premises.
Utah: Hole N" The Rock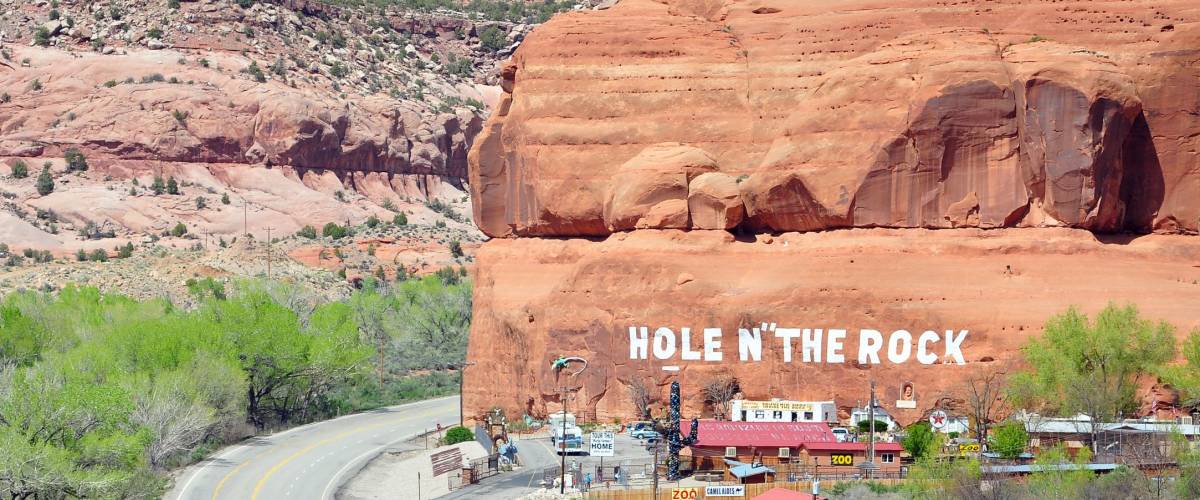 In Moab, Utah, Albert Christensen looked at a beautiful red-rock cliff face and thought, "That would make a great home!" He blasted and drilled a 5,000 square-foot abode into the rock, calling it — what else? — Hole N" The Rock.
That was in the 1940s. Albert and his wife Gladys ran a diner in the front room until 1955, when Albert suffered a heart attack. He died two years later.
Gladys ran the place as a small cafe and gift shop until she died in 1974. Visitors can still view Albert's taxidermy and Gladys' doll collection in this man-made cave of 14 rooms.
Vermont: Ben & Jerry's Flavor Graveyard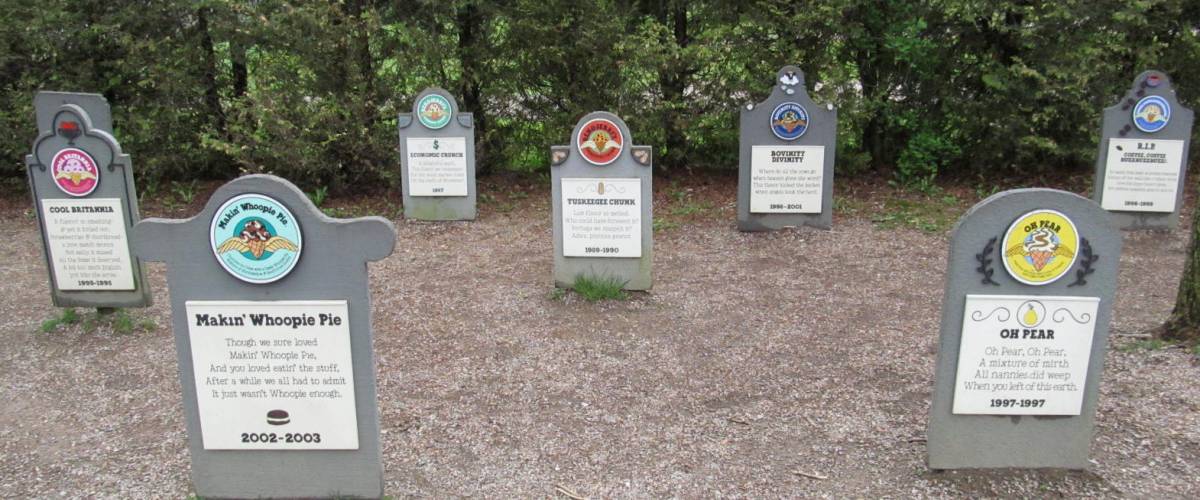 It's not all tasty fun and tie dye at the Ben & Jerry's factory in Waterbury, Vermont. After you've finished your tour, you can bow your head and offer your respects in the Flavor Graveyard, where nonstarters and nonperformers go to die.
B&J's reportedly kills off up to a dozen fizzled flavors each year. The graveyard pays tribute to a number of these ill-fated concoctions.
They include Makin' Whoopie Pie, which, we're told, "wasn't whoopie enough." Others varieties buried here include Peanut Butter & Jelly, Oh Pear and something called Bovinity Divinity. R.I.P.
Virginia: The DEA Museum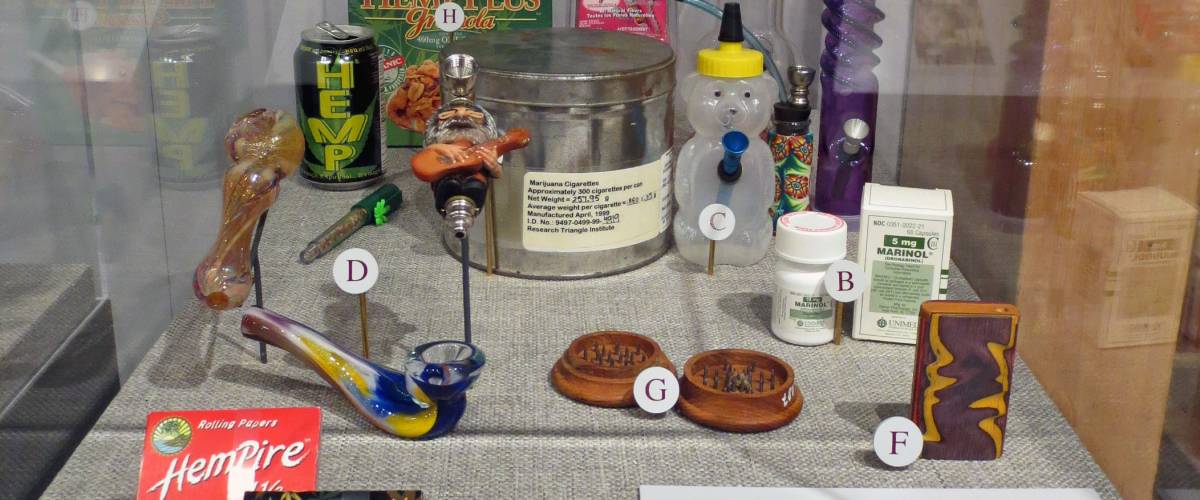 The Drug Enforcement Administration Museum in Arlington, Virginia, showcases a collection of drug paraphernalia that's equal parts educational and frightening.
The displays warn that young visitors might be harmed by images that are too intense. One of the more gruesome exhibits features a body on a gurney, wrapped in a sheet, and has a sign that says "How Drugs Kill."
From marijuana bongs to hallucinogenic mushrooms to tools used for cocaine, the museum has something for everyone who's interested in the history of drug culture and narcotics law enforcement.
Washington: Nutty Narrows squirrel bridge Amos Peters was upset about all the squirrels who were dying as they tried to cross the tree-covered but very busy Olympic Way in Longview, Washington. His unusual solution now draws tourists.
Peters devised a squirrel-sized bridge of aluminum and retired fire hose, which cost about $1,000. It gives furry-tailed critters an express route from the library grounds on one side of the road to the natural area on the other.
The bridge was hoisted up in 1963 and restored in 1983. The city dedicated a statue of a squirrel to Peters, who died in 1984.
West Virginia: The congressional bunker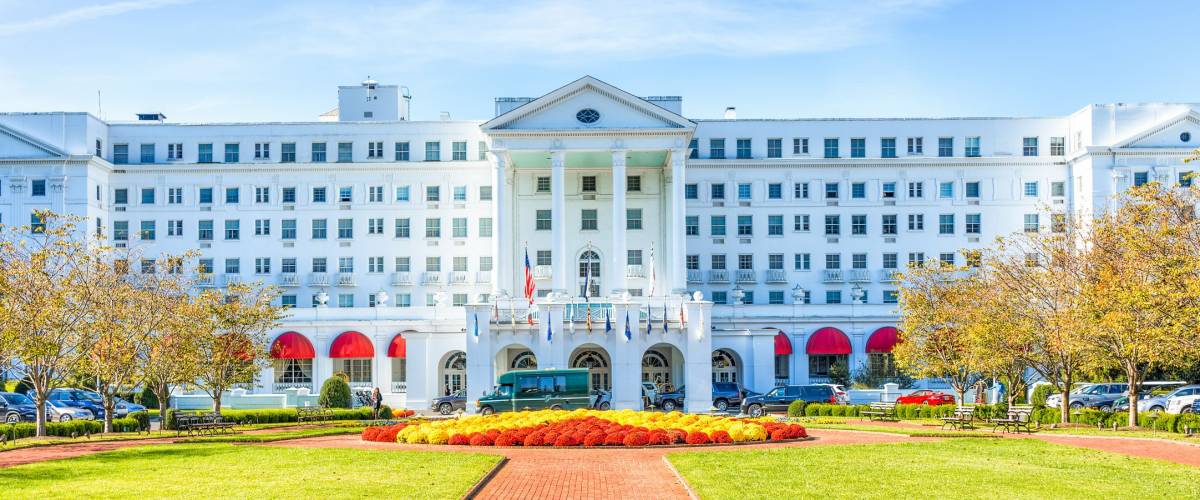 This little leftover from the Cold War era was built secretly beneath the landmark Greenbrier Hotel in White Sulphur Springs, West Virginia.
The plan was to preserve democracy by securing the members of the U.S. Senate and House of Representatives here if the nation ever came under attack from atomic weapons.
When the secret got out in the early 1990s, the bunker idea was abandoned, and the complex was opened for public tours. Admission is $34 for adults and $17 for children, though no one under 10 permitted to enter.
Wisconsin: The Rock in the House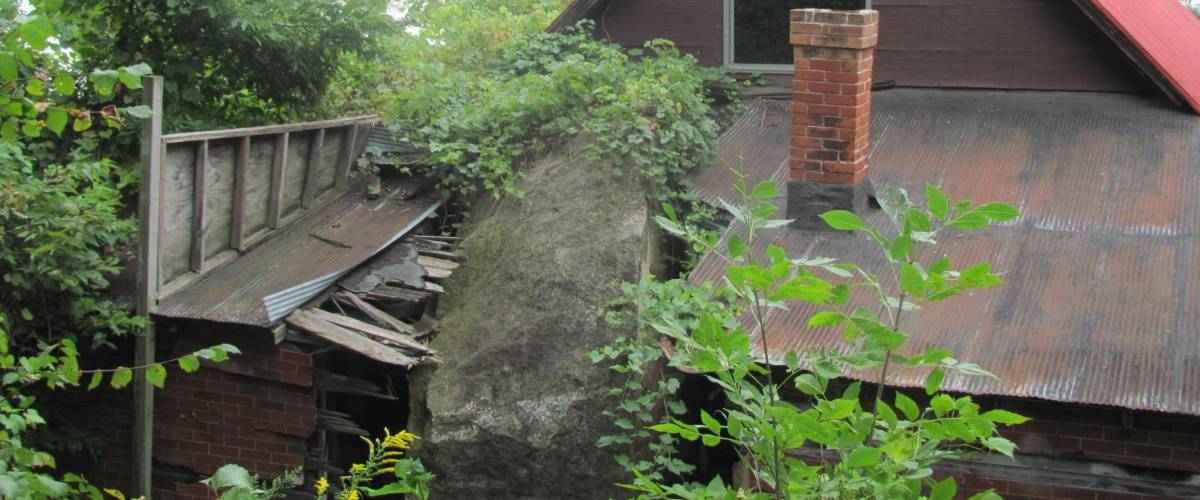 The very aptly named Rock in the House is a home in Fountain City, Wisconsin, with an unusual feature: a 55-ton boulder.
In 1995, it barreled downhill and crashed into Dwight and Maxine Anderson's master bedroom in the house. Investor John Burt and his wife, Fran, bought the property from the Andersons to run it as an attraction.
For $2, the Burts will allow you to take a look at the house, touch the boulder and try to move it. Guests also have an opportunity to browse newspaper clippings and learn of other, less celebrated local disasters.
Wyoming: Frontier Prison Museum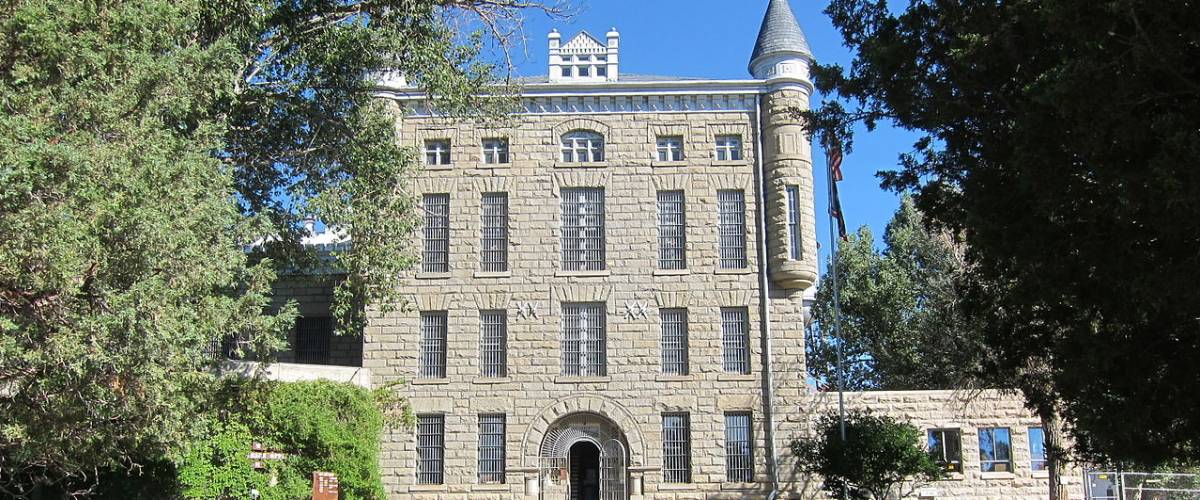 This old penitentiary in Rawlins, Wyoming, is an imposing fortress-like structure that was in operation from the dawn of the 20th century until 1981. It's now home to the Wyoming Frontier Prison Museum.
Tour guides highlight grim exhibits such as the punishment pole, where inmates were whipped with rubber hoses and leather straps, and "the hole," a tiny, lightless solitary confinement cell.
If you like, you can even have a seat in the prison's actual gas chamber! Visitors are grateful to make their escape — and head to the gift shop as they exit.
Sponsored
Kiss Your Credit Card Debt Goodbye
Millions of Americans are struggling to crawl out of debt in the face of record-high interest rates. A personal loan offers lower interest rates and fixed payments, making it a smart choice to consolidate high-interest credit card debt. It helps save money, simplifies payments, and accelerates debt payoff. Credible is a free online service that shows you the best lending options to pay off your credit card debt fast — and save a ton in interest.