Trends in the diamond industry
Diamond sales tend to be cyclical, so when industry analyst Edahn Golan announced in June 2022 that sales had begun to decline, he tempered that announcement with the fact that the industry had been expecting it.
"After two fantastic years of rising sales and prices," following the COVID-19 pandemic, Golan wrote that a sales slump due to the rising cost of fuel, housing and household products along with a tanking stock market, was reasonable.
While change in the diamond industry is often a "slow burn," according to the Rapaport diamonds group, Golan explained that a divergence from the typical sales cycle can help identify trends. For instance, diamond sales typically see an increase in demand in the month of May. But in May 2022, unit sales dropped 24% year over year.
Still, that number isn't concerning according to industry experts. Unlike small luxuries, expensive diamonds tend to see their sales impacted by economic downturns. However, according to global consultancy Bain and Company, sales typically rebound within 12 to 18 months after a crisis peak.
Take the COVID-19 recession for example. Bain and Company reported that in 2020, diamond jewelry sales fell 14% and rough diamond sales declined 31%. The next year, diamond jewelry sales increased by 29%, causing revenue to rise above pre-pandemic levels — right on schedule.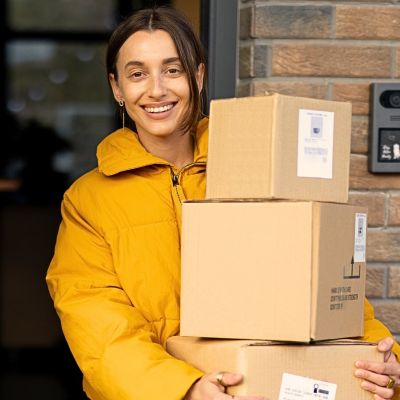 Capital One Shopping's browser add-on automatically applies coupon codes as you shop online. It's absolutely free – plus it takes only two clicks to install. Add the Capital One Shopping browser extension today and start earning discounts of up to 50% on the things you already buy.
Install for Free
So what's different now?
While the fluctuation in diamond demand was as Golan expected, he was surprised by an incline in one particular category: lab-grown diamonds. Consumer demand for engagement rings set with natural diamonds fell 14.9% in May 2022 — but sales of rings set with lab-grown stones surged more than 73% that same period.
Golan speculates that the decline of natural diamond sales could persist if the taste of American consumers continues to lean toward lab-grown stones. And that seems to be the direction younger consumers are headed. As far back as 2018, 70% of millennials surveyed by MVI Research said they'd consider a lab-grown diamond for an engagement ring stone.
Price is often a major factor for lovebirds. The average lab-grown diamond costs at least 50% less than its natural mined counterpart, according to The Diamond Pro. And with the evolution in technology, the quality is comparable to mined diamonds.
But there's also the matter of concerns for the ethical and environmental aspects of mined diamonds. Human rights groups have raised concerns over child labor, exploitation and unsafe conditions involved in mining diamonds, Addison Rice from the Gem Society writes. On top of that, certain mining practices can damage ecosystems without restoring them.
Heather Lim, a California-based engineering technician told the South China Morning Post (SCMP) that when she got engaged to her now-husband that she "made it pretty clear" she didn't want a natural diamond.
"For me, there's too much baggage associated with a diamond that comes from a mine, and that's all I'd be thinking about every time I looked at it on my hand."
Lim is one of many younger Americans whose priorities have shifted
"Our client base is mostly made up of this [current] generation who are less attached to traditions and are more focused on practicality when making financial decisions," Shalom Khotoveli, the co-founder of New York-based Keyzar Jewelry, told SCMP. Keyzar Jewelry sells both natural and lab-grown diamonds.
And retailers like Khotoveli are watching the trend with interest — and hoping to seize on it, too. Analysis from Rapaport indicates that 2023 is "set to be another landmark one for the lab-grown industry," due to more jewelers and established brands getting in on the trend and pushing for even further advancements in color and clarity.
Is lab-grown the future?
All that considered, it's unsurprising lab-grown diamonds are increasingly popular with young people. Zimnisky recently reported that demand for lab-created diamond jewelry increased by an estimated 38% in 2022 on a year-by-year comparison, surpassing the 10% mark of total global diamond jewelry sales for the first time ever.
And analysis from Allied Market Research expects the lab-grown diamond market to more than double its 2021 value to $55.6 billion by 2031.
Some couples have even started exchanging their original diamond rings for larger lab-grown diamonds, according to a 2022 report from CNN.
As Golan told Rough&Polished, an agency that analyzes mining, precious stones and metals markets, diamonds as a whole remain highly sought-after — with roughly 85.5% of engagement rings set with the stone. The question is less whether "a diamond is forever," but rather whether young Americans are willing to break the bank for their everlasting love.
"I think the biggest challenge for the natural diamond sector is not if consumers will continue wanting bridal jewellery set with diamonds," Golan said. "The challenge is to keep consumers interested in having natural diamonds."
Sponsored
Kiss Your Credit Card Debt Goodbye
Millions of Americans are struggling to crawl out of debt in the face of record-high interest rates. A personal loan offers lower interest rates and fixed payments, making it a smart choice to consolidate high-interest credit card debt. It helps save money, simplifies payments, and accelerates debt payoff. Credible is a free online service that shows you the best lending options to pay off your credit card debt fast — and save a ton in interest.