Unplanned trips to the grocery store cost you valuable time, energy, and bus fare or gas, while a well-stocked pantry helps your wallet by limiting your chances of impulse buying. It's much cheaper to stock up on staples when they're on sale and to go shopping in your own cupboard for dinner ingredients.
Cooking at home is also one of the best ways to save serious cash; experts agree that you can cut your food budget by two-thirds just by making your own food regularly instead of eating out.
Keeping your kitchen stocked with the following items will ensure you always have ingredients on hand for a fast, cost-effective, and healthy meal at home.
1. Canned or Dried Beans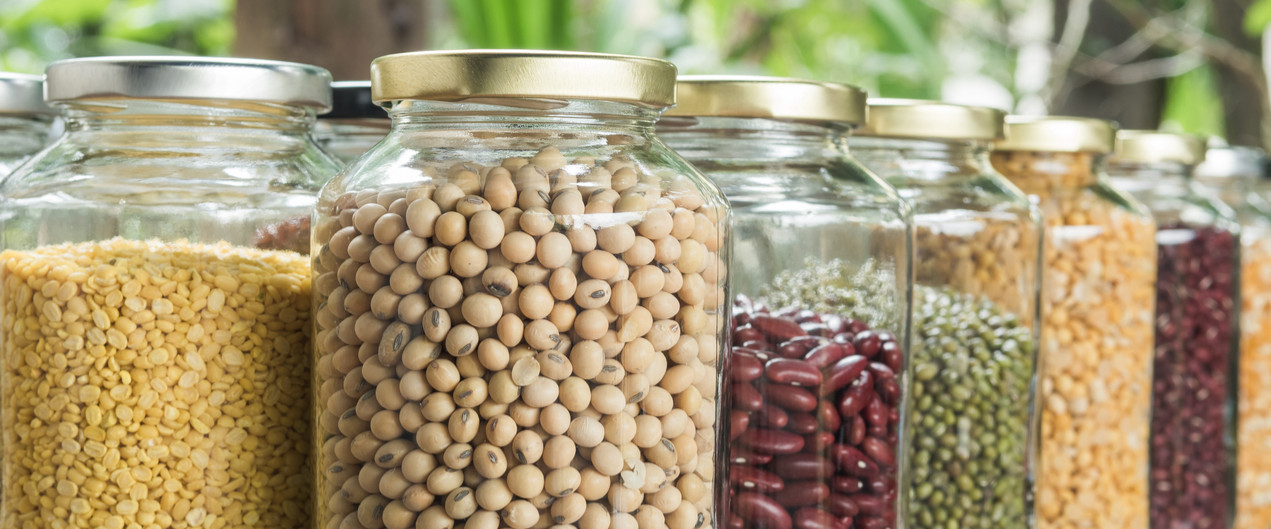 Canned or dried beans can be added to soups, salads, and pastas. If you're using a recipe that calls for expensive ground beef, such as chili or tacos, you can cut the meat in half and use canned black beans in its place.
Canned or dried beans are considerably less expensive than meat and, as a bonus, they're lower in saturated fats. If you're buying canned beans, be sure to look for low-sodium or no-salt-added.
2. Canned Fish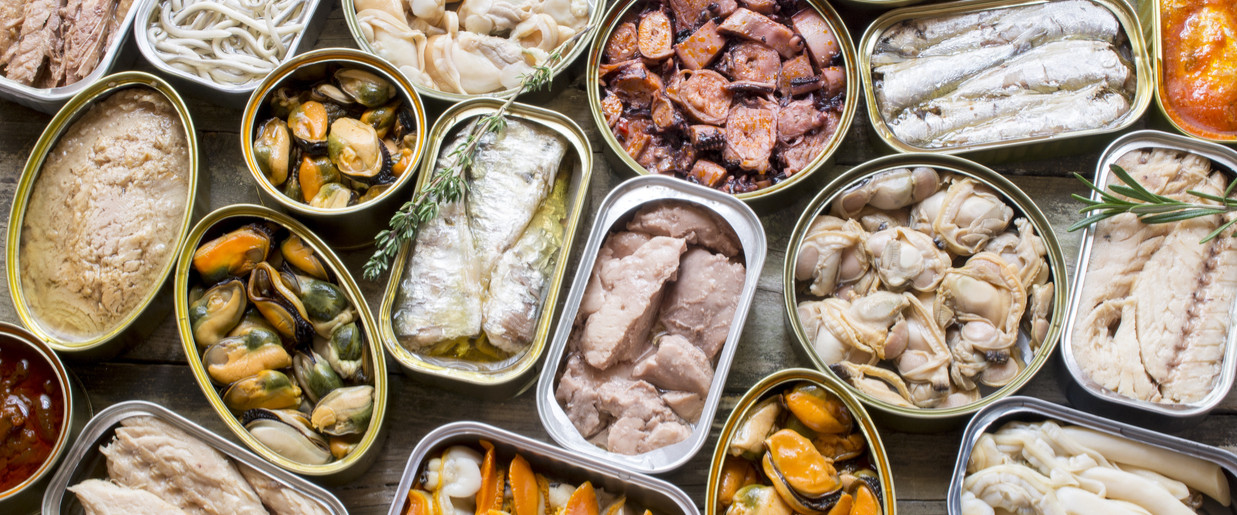 You can use canned tuna and salmon to add protein to salads, casseroles, and pasta. Canned fish is already a cheap protein source and it often goes on sale. Tuna, sardines, and frozen fish like tilapia can easily be purchased in bulk at big chain stores and stored conveniently and indefinitely at home.
3. Canned Produce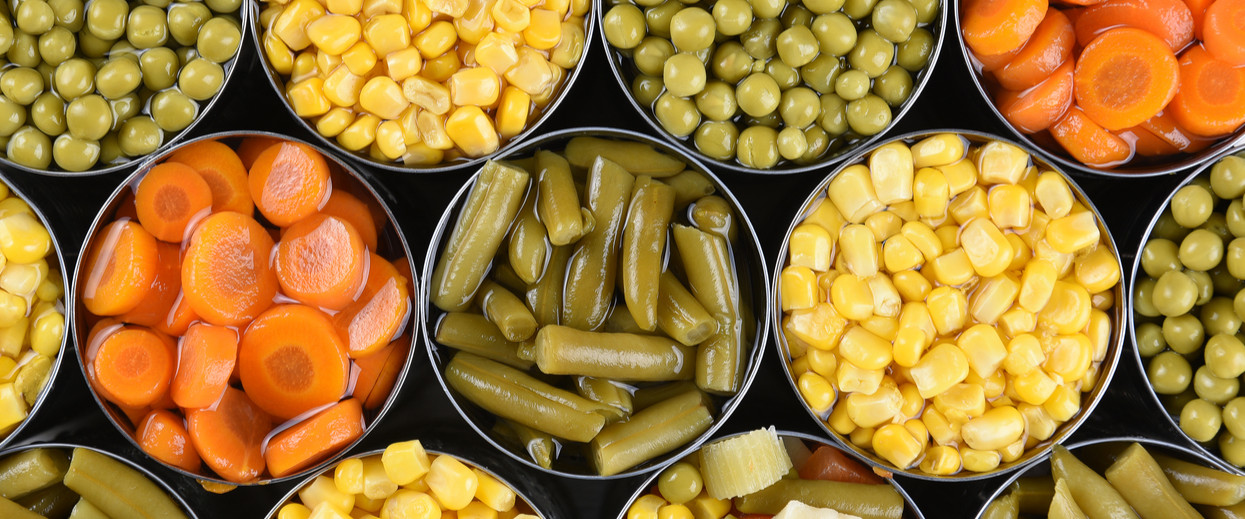 Canned produce is full of great nutrients. You can serve canned fruit (pineapples, cherries, peaches) or (no sugar added) applesauce straight out of the can as a quick snack for kids or yourself.
Open a can of corn or green beans, strain off the liquid, pour it into a microwave safe container and microwave in minutes for a quick, easy and nutritious side dish. Canned tomatoes can be used in pastas, soups, and casseroles. Canned artichoke hearts and spinach make great additions to rice, pasta, and quinoa.
4. Whole Grains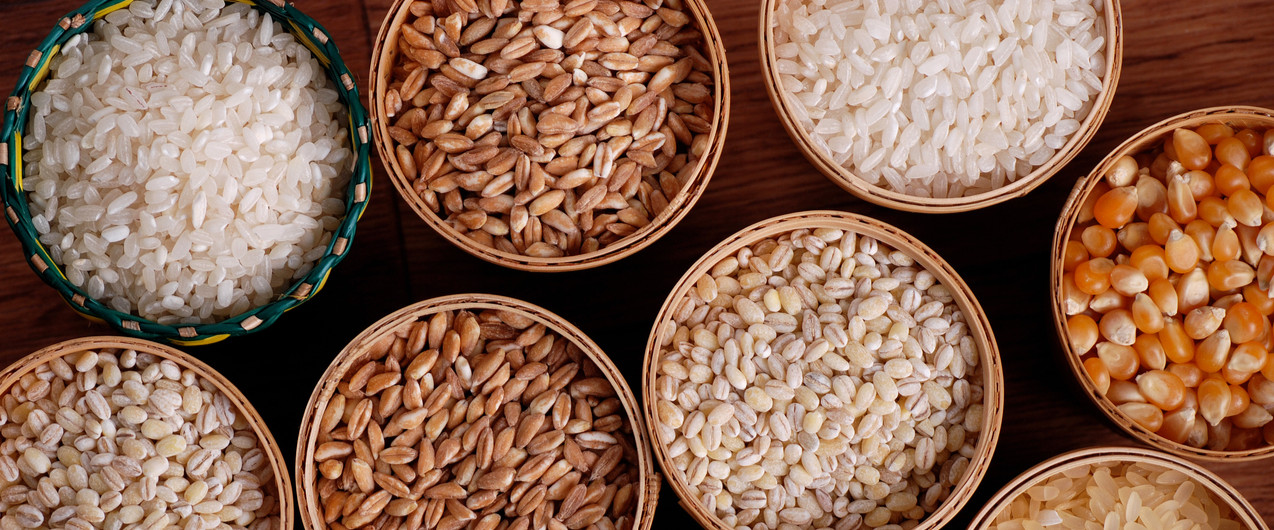 Whole grains are inexpensive, nutritious, and can keep for incredibly long periods of time. Stock your pantry with whole grain pasta, brown rice, barley, and rolled oats. These items frequently go on sale, and are usually also sold under the store brand at a significantly lower cost than their brand-name equivalents. These items are also available at bulk food stores, which often have better unit prices than their pre-packaged cousins.
5. Dried Fruit and Nuts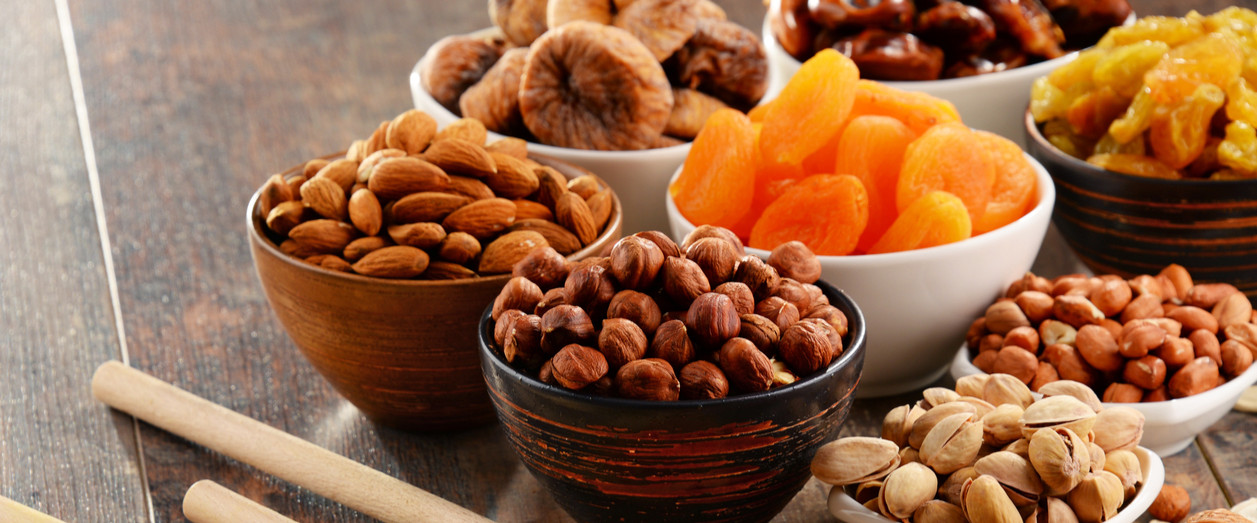 Dried fruit and nuts are great pantry items that can be added to just about any meal. Combine a variety of nuts to create a homemade trail mix for a quick snack. You can add either dried fruit or nuts to hot cereals, baked goods, and yogurt. Toss shaved almonds onto a salad or sautéed greens to add a satisfying crunch. It's important to note that some nuts are more expensive than others, so it's a good idea to try to buy these when they're on special.
6. Cereal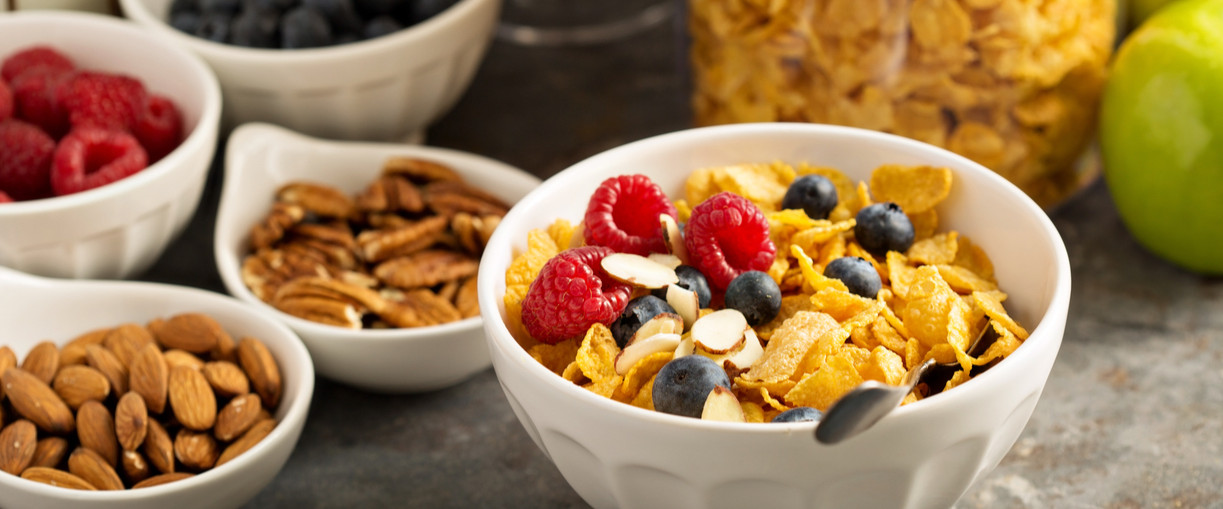 It's probably a good idea to purchase whole grain, low-sugar cereals for you and your family. You can buy cereal at bulk food stores for lower prices. Cereal also frequently goes on sale and coupons for national brands are almost always available in store flyers.
Adding milk isn't the only thing you can do with cereal. Mix a handful of your favourite cereal into your homemade trail mix. Crush it and use it as a crispy coating for poultry and fish. Top your morning yoghurt with cereal or blend it into your morning smoothie to add enough carbs to power you through the morning.
7. Spices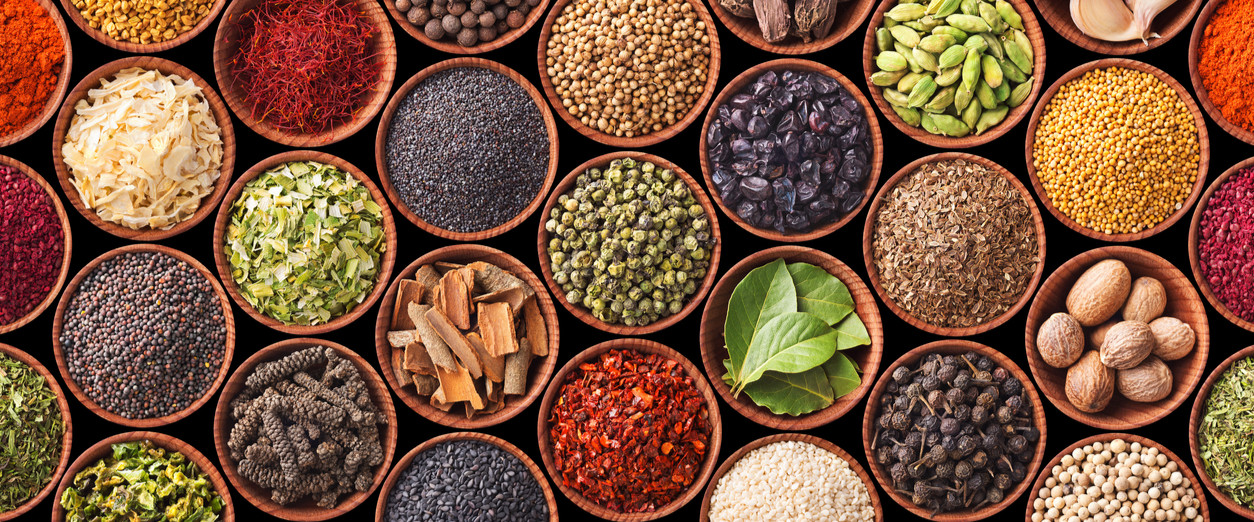 Spices are a great way to add flavor to food in place of using extra salt or fat. When it comes to getting the best bang for your buck, it's a good idea to purchase the spices you use most frequently in larger quantities or buy them at lower prices from a bulk food store.
If you're unsure where to start filling up your spice rack, consider purchasing crushed black pepper, onion powder, garlic powder, bay leaves, cayenne pepper, crushed red pepper, cumin, ground coriander, oregano, paprika, rosemary, thyme leaves, cinnamon, cloves, allspice, ginger, and nutmeg. These spices are used in cooking across many cultures and will help make your cooking flavorful and interesting every day!
8. Condiments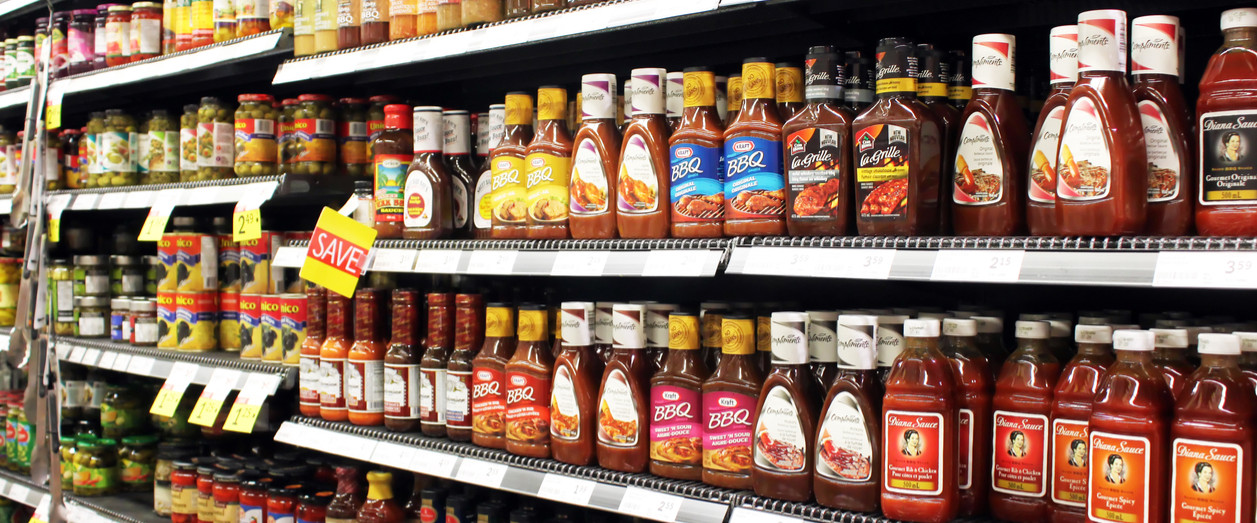 Stock up on basics like ketchup, mustard, and mayonnaise. These deceptively simple sauces can be used alone or combined with other spices to create a plethora of dips, sauces, dressings, glazes, and marinades. Ketchup can occasionally be used as a cheap alternative for more expensive condiments like barbeque sauce and tamarind paste.
Vinegars and mustards are great for quick, homemade salad dressings or to make a flavorful marinade.
If you're unsure where to start, purchase white vinegar, apple cider vinegar, red wine vinegar, rice vinegar, and balsamic vinegar. For mustards, go for plain yellow mustard, Dijon mustard, and grainy mustard. These items all keep for a long time in the fridge or cupboard and will cover all your saucing needs!
9. Oils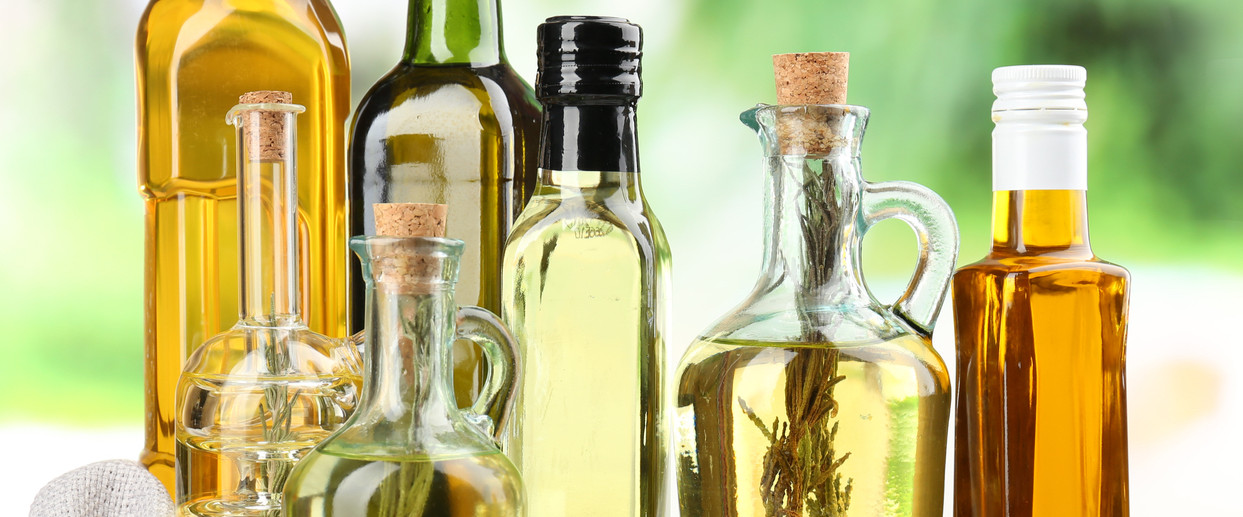 Oils are great for sautéing, baking, roasting vegetables, and making salad dressings.
Canola oil is a low-cost, healthy choice best used for cooking at higher temperatures. Extra virgin olive oil is considered a healthy and delicious option that might be worth the extra cost for dressings and vinaigrettes.
10. Basic Baking Items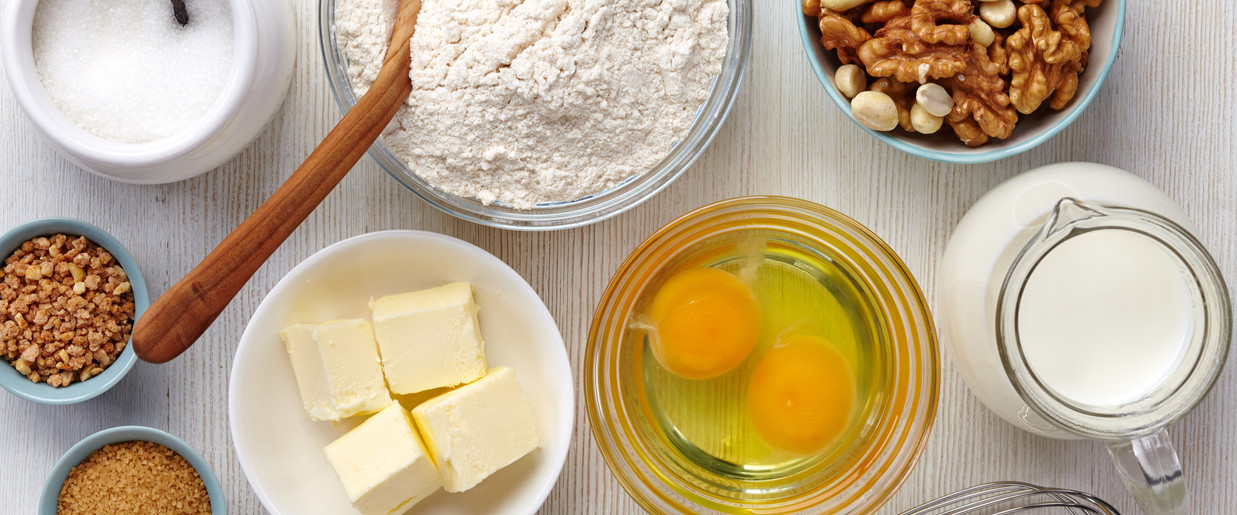 Finally, you should always keep your pantry stocked with basic ingredients for baking, like white flour, baking soda, baking powder, and sugar (or slightly more expensive sugar alternatives like agave nectar, stevia, or molasses).
Baking is a great way to use up overripe fruit like apples or bananas, and making easy items like muffins is a great way to cut down on the cost of breakfast for your morning commute. Some of the most overpriced items in stores and bakeries are pies, simple cakes like banana bread, and pancakes. These are all super easy to make at home. Check out allrecipes.com for some tried and true recipes to get you started!
Got a friend who could benefit from building a bumping pantry? Share this article with them and pass on the savings!