What is life insurance?
Life insurance is a financial product that can protect your family in the event of your death. It not only replaces your income but also can go far beyond what you're taking home, to minimize the impact of your passing on those you hold dearest.
Most life insurance pays out a lump sum if you die while you're covered by the policy. Beneficiaries can use the money for anything, from paying regular bills to making mortgage payments.
You get to choose how much coverage your survivors will need and how long the policy should be in place. You can take out life insurance by yourself or under a joint policy with your partner.
It's also up to you whether to make monthly or annual payments, called premiums.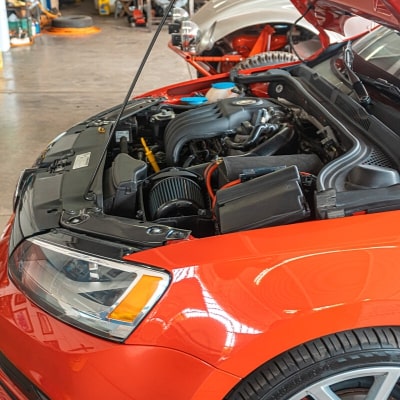 Get the right coverage for all your vehicles and pay less. Compare quotes in minutes with Pretected.
Get a Quote
What is term life insurance?
Term life insurance is a simple, affordable type of plan that covers you for a set number of years.
Standard policy lengths are between 10 and 30 years. Choose a time frame that coincides with your financial responsibilities — maybe until your children become adults or until the mortgage on your house has been paid off.
Under the policy — which is a contract with the life insurance company — you pay premiums over the length of the term, and the insurer agrees to pay your death benefit if you die during the coverage period.
Once the term is over, your life insurance coverage also ends. As with auto insurance, you don't get any of the premiums back.
But what you get for your money is affordable coverage during important periods of your life, just in case.
Term life is one of the two major categories of life insurance. The other is permanent life insurance, meant to cover you for your entire life.
Term life insurance advantages
With term life insurance, the main advantage is that, if something happens to you, your loved ones receive a benefit that would help them make ends meet for years and pay major expenses, like college tuition.
Another plus with term life is that the rates are cheaper compared to permanent life policies. This is because term life protects you for just a portion of your life, and the insurance company hopes you'll outlive the policy term so it won't have to make a payout.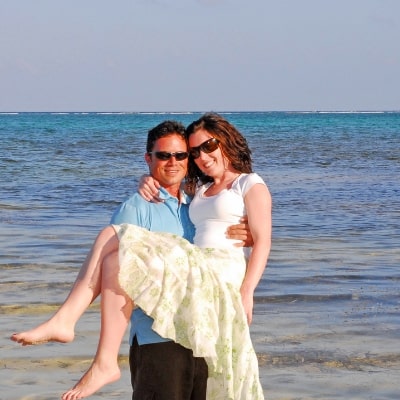 Find an affordable life insurance policy to keep your loved ones protected. Get a free quote from Quotacy in under five minutes.
Get a Quote
How much does term life insurance cost?
Industry surveys have routinely shown that consumers vastly overestimate the cost of life insurance.
The price depends on your age and other factors.
A healthy 30-year-old can get a $250,000 20-year term policy for just $13 a month, according to the nonprofit life insurance education group Life Happens.
More: Selling a life insurance policy
Who needs term life insurance?
Life insurance is a good idea for anyone. At the very least, it can provide money to pay for your funeral and other end-of-life costs.
But two groups in particular need life insurance and ought to look into term life.
1. People with dependents
Life insurance is a must if you're a parent. It's a good idea even if you have a significant sum in a savings account or retirement fund to fall back on.
Children are expensive. Raising them on a single salary is very tough in today's society. Some would argue it's almost impossible. There are too many instances of families living a happy life until one parent died, leading the survivors to scrape by for years.
You may think it's unlikely you'll die in the near future — but you have no way of knowing that for sure. And think about how your kids would cope without you to take care of them. Could they go to camp? Would they continue with their extracurricular activities?
Life insurance is designed so you don't have to worry about your dependents struggling to get by if you're not there.
In a two-parent household, it's vital to buy life insurance for both, even if one is a stay-at-home parent.
Think of it this way: If you're at home with the children, who's going to look after them if something happens to you? Your partner would need to pay for child care — and term life insurance could cover that cost.
2. People with partners
Life insurance also should be considered if you have a spouse or partner, to replace your income if you die so your significant other isn't left struggling to cope with the household finances alone.
Term life insurance is especially important if the two of you share a mortgage. In some markets it's tough to sell houses quickly, and the process can be particularly stressful if you need the money fast.
A life insurance death benefit can provide a large amount of cash to help the surviving mortgage holder make the payments and hold off on selling.
But life insurance shouldn't be thought of as a cash windfall. It's all about providing financial protection to loved ones.
Is term life insurance worth buying?
For many people, the answer is yes. Term life insurance is worthwhile so the people depending on you will never have to go without, in the event of a tragedy.
You might select a term that coincides with your working years, the years until your children reach adulthood, or the time it will take to pay off your mortgage.
Compare life insurance policies to find the coverage you need at the best possible price.
Sponsored
Compare car insurance and save up to $500 a year
If you haven't compared car insurance recently, you're probably paying too much for your policy. Getting quotes from multiple insurers used to be time-consuming, but today's technology makes it easy.
Using a free site like Pretected is easy and could help you save up to $500 a year on car insurance. In mintues, their "smart matching" system will provide tailor-made quotes from insurers that can meet all of your coverage needs - and your budget.
Stay protected on the road and find more affordable car insurance in minutes with Pretected.