What travel insurance covers
Most travel insurance comes in a package that covers trip cancellation and delays, baggage, accidents, medical coverage and emergency evacuation if you need to be sent home for treatment. Policies also can cover damage and theft to property.
Typical trip cancellation policies cover you in the event of illness, injury or death of the traveler, a close family member or a traveling companion; military deployment or civil unrest; a serious family emergency and sometimes even unplanned jury duty.
Other acceptable reasons can include if your travel company stops offering services for 24 hours due to a natural disaster, severe weather or a strike, if you or someone in your party loses your job or if your home or destination becomes uninhabitable.
Of course, to get coverage, you'll have to have already purchased a policy before any of those things happen.
There are also a host of options you can add to a policy, such as additional medical coverage, adventure sports coverage, coverage for pets, private security, weddings and even an "inconvenience" bundle offered by AIG that covers annoyances like attractions being closed, construction at your hotel or a rental car breakdown.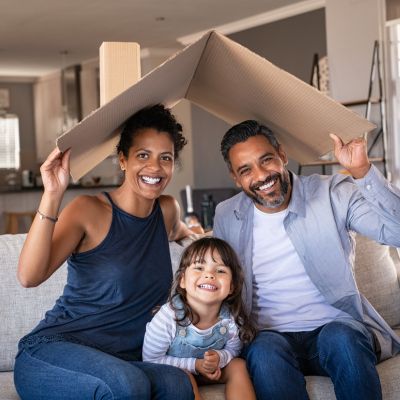 Home insurance is an essential expense – one that can often be pricey. You can lower your monthly recurring expenses by finding a more economical alternative for home insurance.
SmartFinancial can help you do just that. SmartFinancial's online marketplace of vetted lenders allows you to quickly shop around for rates from the country's top insurance companies, and ensure you're paying the lowest price possible for your home insurance.
Explore better rates
Is travel insurance worth it right now?
Before would-be travelers jump to buy insurance, they might want to consider whether they even need it at all. For trips where the only upfront cost is a plane ticket or a small deposit, the cost of insuring your trip could be more than your potential loss.
From there, you'll want to review the cancellation policies offered by the specific airline, cruise line or resort you've chosen. The pandemic pushed companies in the travel industry to create better cancellation policies for consumers, which means in most cases, tickets can be rebooked for less than it costs to buy a travel policy.
For example, after the 24-hour risk-free cancellation period, a non-refundable ticket on Delta can be rebooked for $0 to $500, depending on the route, plus any additional cost for the new ticket.
On JetBlue, the charge is $100 for routes within the U.S., Caribbean, Mexico and Central America and $200 for all other routes. Making changes to your ticket over the phone will cost you an extra $25, but you can avoid that fee by completing the transaction online.
While Southwest Airlines doesn't charge change or cancellation fees on any of its tickets, you will have to pay the difference between tickets if your new flight costs more.
If you're worried you might have to change your plan, upgrading your flight from a basic economy ticket to the main cabin fare often allows you to change or cancel a trip at no charge. Most airline cancellation policies don't provide a refund, but typically involve a credit or a travel voucher for another flight that will be valid for a year.
Be warned, however: Cancellation policies are in flux as COVID waxes and wanes. In May, for example, Airbnb ended its "extenuating circumstances" policy of allowing travelers to cancel for virus-related reasons.
Your best bet will typically be to call and discuss the specifics with the travel provider to see whether you can get some leeway. And before buying any coverage, make sure the policy will cover the specific risks that could keep you from making or completing a trip.
Where can I buy travel insurance?
Many of the top travel insurance companies will be familiar names in the insurance field, including AIG, IMG, John Hancock Insurance Agency and Nationwide.
But you have plenty of other insurance options as well. Travel-specific insurers like Seven Corners, Tin Leg, Travelex, TravelSafe and Trawick International all scored top ratings in a review by Forbes Advisor.
Alternatively, you can shop for coverage at individual websites or through comparison sites such as InsureMyTrip.com, CoverTrip or Squaremouth and TravelInsurance.com.
And some travel booking sites also give you the option to add third-party coverage when you check out.
Travel insurance through your credit card
Some credit cards — especially travel rewards cards — offer consumers varying levels of travel protection.
In addition to travel delay and lost luggage coverage, certain cards offer trip cancellation and interruption insurance, although that doesn't guarantee all your reasons for canceling will be deemed valid by your credit card company.
One of the best travel benefits comes with the Chase Sapphire Reserve, which will reimburse you up to $10,000 per person and up to $20,000 per trip for nonrefundable expenses if your trip is canceled because of weather, illness or other eligible reasons.
And another card, the Hilton Honors American Express Aspire, offers both cancellation and delay coverage up to $10,000 per trip, with a limit of $20,000 in a 12-month period.
It should be noted that to be covered by a credit card's benefits, the cost of the trip must have been charged to that particular card.
But whether it's an airline or hotel policy, a credit-card benefit or trip insurance, travelers should always read the fine print to see what exactly they can expect coverage or reimbursement for, as cancellation policies tend to be very specific. They'll often include deadlines for canceling a trip, reporting a change in your health or filing a claim.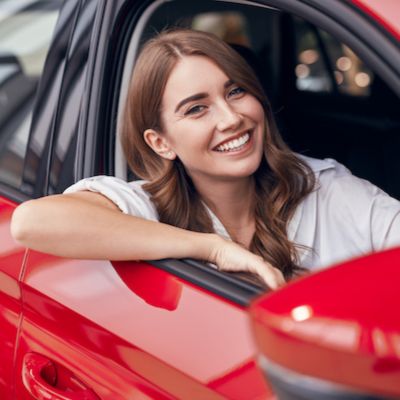 Auto insurance is essential, but that doesn't mean you need to spend a huge chunk of your paycheck on it.
With SmartFinancial's online marketplace of vetted lenders, you can quickly shop around for rates from the country's top insurance companies and make sure you're paying the lowest price possible.
Compare rates
How to compare travel insurance options
Travel insurance is best-suited for trips that involve substantial deposits and other payments that wouldn't be refunded if you can't make it to your destination. You should consider the age and health of everyone in your party, along with the likelihood of other potential interruptions, like tight schedules that may cause you to miss a connection.
So that 30-day cruise with the grandkids that involves hefty deposits and prepaid shore excursions is a good bet for trip insurance. The three-day weekend in Vegas, not so much. And the discount package you snagged? Leave it.
Travel experts recommend using an independent travel insurance company rather than buying coverage through a tour-operator or travel service. If the operator goes out of business and cancels a trip, the insurance will be worthless.
You'll also want to make sure you're buying actual travel insurance and not a lesser benefit called "trip protection" or "travel protection." That option is limited to giving travelers a full or partial refund, or a credit for future travel.
Travel insurance FAQs
Still not sure if travel insurance is right for you? Let's dive deep on the frequently asked questions that may still be giving you pause.
How much is travel insurance?
The cost of trip insurance will vary depending on the length of your trip, destination, total cost and the ages of everyone in your party.
Travel insurance site CoverTrip.com estimates coverage will range from 4% to 10% of your total trip cost.
The cost of coverage for a $2,500 two-week trip to Greece for two 40-year-olds would be as little as $89 to as much as $440, according to TravelInsurance.com, a trip insurance shopping site. The wide range in prices illustrates how different policies can be in what they include and cover.
If you're going to be engaging in high-risk activities or adventure travel, you may need to purchase additional coverage.
You can also purchase "cancel for any reason" insurance, which is more expensive but still comes with restrictions, such as canceling no later than 48 hours before departure. These policies don't normally refund your entire cost, but will return a good portion of your expenses.
When booking travel insurance, be sure to pay special attention to any dates, information you might need to provide to the insurer and what events the policy won't cover, which are listed under "exclusions."
Once you've purchased a policy, be sure to contact your insurer if the trip is rescheduled or dates change, or if there are any changes to your health that might affect your coverage.
Does travel insurance cover me if I get COVID?
At the start of the pandemic, travelers who canceled a trip because of COVID-19 were simply out of luck. Since then, trip insurers have changed policies to cover some aspects of the disease, but not all.
If you contract COVID-19 during a trip, it's treated like any other health problem. But if you're required to quarantine, some policies may cover only seven days, not the full 10 days many countries require.
You should be able to find what your policy allows when it comes to COVID-19 in the fine print.
Insurers also offer additional COVID-19 policy upgrades that cover trip interruptions and provide a quarantine stipend.
Keep in mind that some countries require visitors to carry their own insurance in case they contract COVID-19 during their trip. That includes Aruba, the Bahamas and Fiji.
Jamaica requires visitors to purchase the "Jamaica Cares" program, which is mandatory travel insurance for any visitor, at a cost of $40 to $50 per person.
Laos requires its tourists to carry proof of their travel medical insurance with a minimum coverage of $50,000.
What if I have to cancel for another reason?
There are lots of good reasons to cancel a trip that won't be covered by trip insurance. If there's a hurricane watch at your destination, you won't be covered — insurance only applies once the storm is named.
If a government closes its borders or the government issues a travel warning about your destination, your insurance also won't pay. In the event of war, civil unrest or a cyberattack that shuts down travel, don't expect coverage.
Most basic policies also won't cover pre-existing medical conditions, although you can add the coverage or upgrade to a more comprehensive (and expensive) policy.
You're also not covered for "reasonably foreseeable events" and risks that you bring on yourself, like being busted on the way to the airport for drunk driving.
Sponsored
Unexpected vet bills don't have to break the bank
Life with pets is unpredictable, but there are ways to prepare for the unexpected.
Embrace Pet Insurance offers coverage for treatment of accidents, illnesses, prescriptions drugs, emergency care and more.
Plus, their optional wellness plan covers things like routine vet trips, grooming and training costs, if you want to give your pet the all-star treatment while you protect your bank account.