If that has you ready to hit the open road for a new life, here's a list of states where you may choose to settle.
Which states have the best insurance rates?
The average driver pays around $120.91 per month for car insurance, according to a study done by SmartFinancial, an online insurance provider.
But how much you'll pay depends on the state you live in. Some states, like Florida, Louisiana and New York are much more expensive. And in others, you can get coverage for less than $100 a month. Here are the top 10 most affordable states for in terms of the average cost of full-coverage auto insurance (collision and comprehensive plus liability) based on SmartFinancial's number-crunching:
Maine: $73.25
Idaho: $76.58
North Carolina: $84.52.
Iowa: $89.07
Indiana: $91.20
Ohio: $91.54
Vermont: $92.24
Wisconsin: $92.79
Virginia: $97.35
Nebraska: $99.47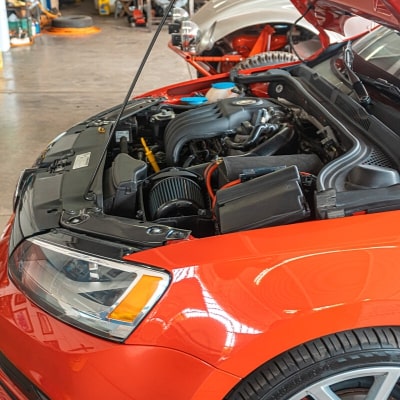 Get the right coverage for all your vehicles and pay less. Compare quotes in minutes with Pretected.
Get a Quote
What else influences my insurance rates?
Location isn't the only factor that influences how much you'll pay for insurance. Other important details insurance providers take into consideration when coming up with quotes are:
Your driving record and level of experience.
Personal details like your age, gender, marital status.
Your claims history.
The vehicle you're insuring.
Your credit history (in some, but not all, states).
Drivers with clean records will generally get the best rates on auto insurance.
For example, if you're a safe driver with no traffic tickets, accidents or DUIs on your record, you can expect to pay around $108.36 a month in Alabama, according to SmartFinancial's analysis, but high-risk drivers with one or all of those notches on their record can expect to pay around $123.25.
How to ensure you get the best rates every time
Based on the factors that influence your insurance rates, there are a few things you can do to make sure you're getting the best possible price on your policy — short of moving to a new state.
Improve your credit score. While not all states legally allow an insurer to use your credit score in determining insurance rates, many still use what's known as an insurance score, which draws from the same information as your credit score. Improving your score by a few hundred points could qualify you for even better rates.

Avoid making claims. Whenever possible, avoid filing a claim with your auto insurer. Insurance companies base your rates on the level of risk you pose. The more claims you file, the more you stand to cost your insurer. And that results in you paying more upfront.

Switch up your ride. Your car's make, model and year are important details when it comes to insurance rates. If you have a car that's likely to be stolen or has expensive-to-replace parts, you're going to end up paying more. Look around for a new used vehicle with a service that takes the pain out of the car-buying process.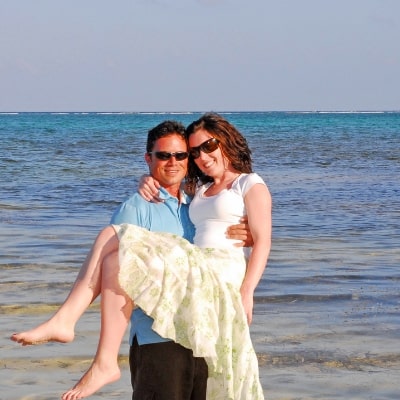 Find an affordable life insurance policy to keep your loved ones protected. Get a free quote from Quotacy in under five minutes.
Get a Quote
Other ways to cut costs
Beyond your credit score and driving record, the single best way to find the lowest price on car insurance is to shop around for the best rates.
Experts like the Insurance Information Institute will recommend you review at least three quotes before settling on a single offer. Doing so can save you more than $1,000 a year.
Even if you're in one of the most affordable states for auto insurance, chances are you could still find a better rate. Why not ask if your insurer is giving pandemic discounts? With everyone sticking closer to home this past year, some insurers have already given rebates to customers — it's always worth asking if it might save you another few dollars a month.
The same shopping around principle applies for all your insurance products, so why not spend a little time to find some savings on your other policies?
Through online comparison shopping, you could save $1,000 on homeowners insurance and find affordable life insurance, which has seen a huge surge in demand during the pandemic.
That way, even if you decide against moving cross-country, you'll have plenty of extra spending money to enjoy the perks of your high-cost region once the pandemic is over.
Sponsored
Compare car insurance and save up to $500 a year
If you haven't compared car insurance recently, you're probably paying too much for your policy. Getting quotes from multiple insurers used to be time-consuming, but today's technology makes it easy.
Using a free site like Pretected is easy and could help you save up to $500 a year on car insurance. In mintues, their "smart matching" system will provide tailor-made quotes from insurers that can meet all of your coverage needs - and your budget.
Stay protected on the road and find more affordable car insurance in minutes with Pretected.