1. Flooding
A flood that originates inside the home — like if your water heater leaks all over the floor — is usually covered by homeowners insurance.
But flooding caused by natural or physical forces outside the home — if, say, a nearby river spills out of its banks and into your living room — would not be covered by typical home insurance.
For that, you need special flood coverage offered through a government program. Federal Emergency Management Agency maps show whether your home is at high risk for flooding — and whether you need to get flood insurance ASAP.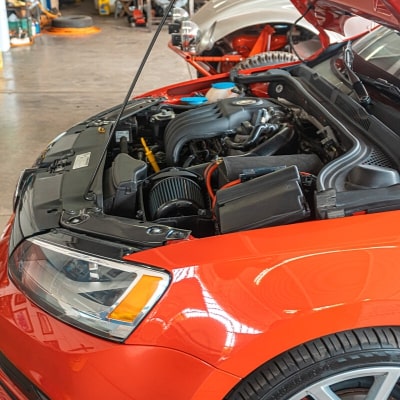 Get the right coverage for all your vehicles and pay less. Compare quotes in minutes with Pretected.
Get a Quote
2. Sinkholes
Homeowners insurance policies usually note that they do not cover damage caused by earth movement.
Sinkholes fall into this category because in a sinkhole, the ground opens up.
In states where sinkholes are common, homeowners can purchase special coverage for them. In Florida, a 2016 law requires insurers to make sinkhole insurance available to policyholders "for an appropriate additional premium."
3. Earthquakes
Obviously, earthquakes involve earth movement too, so they're also excluded from standard home insurance policies.
An earthquake can level a house, so homeowners premiums would be astronomical near fault lines if insurance companies were required to provide protection from quakes.
As with flooding, coverage for earthquakes is sold separately. The insurance is a must if you live in coastal California or other high-risk areas.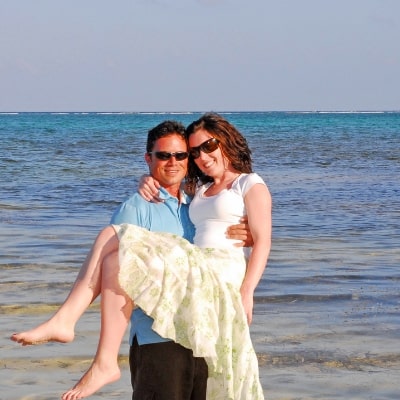 Find an affordable life insurance policy to keep your loved ones protected. Get a free quote from Quotacy in under five minutes.
Get a Quote
4. Mold
Mold is gross, and getting rid of it can be expensive — potentially costing tens of thousands of dollars. So, most home insurance either offers no coverage for mold or limits the compensation a homeowner can receive for mold damage.
But some policies make exceptions if the mold is caused directly by a "covered peril," like if a pipe bursts in your house and makes things moldy.
Then again, that sort of claim could be denied if the insurance company determines that the problem resulted from negligence on your part — if, say, the pipe was leaking for months or years, and you did nothing about it.
5. Valuable jewelry or art
It's a myth that homeowners insurance will cover the full cost of every item in your home if your place is burglarized or burns to the ground.
For valuables, such as jewelry or fine art, the payouts are generally limited. If a diamond ring is stolen, you may not get more than $1,500 under your home insurance policy, the Insurance Information Institute says.
You need to purchase additional coverage for jewelry, paintings, rare collectibles or any other valuable items in your home.
6. A large amount of cash kept in the house
Keeping a ton of cash in your home is a bad idea. Why isn't it in a high-yield savings account or — better yet — entrusted with an automated investment service, so it's making money for you?
If your cache of cash is stolen or destroyed, it may be hard to prove to the insurance company how much money there was. And anyway, your policy may limit your coverage to just a couple hundred dollars.
You could buy a "rider," which is another name for the additional coverage needed for valuables. But again: Why on Earth are you keeping a lot of cash around the house?
7. Pool or trampoline mishaps
Swimming pools and trampolines are "attractive nuisances" in the lingo of the insurance industry. They attract children and can lead to injuries and liability.
Your home insurance may not offer any coverage whatsoever for trampoline accidents. Or, you may be required to carry extra liability coverage in your homeowners policy, for either a trampoline or a pool.
Your insurer also will expect you to put in safeguards, like a fence around your pool. If you neglect to take precautions and someone is injured, your insurance company may not pay.
8. Termites
When you've got termites gnawing at your home, you're not likely to get much sympathy from your insurer. Damage from the destructive insects isn't usually covered by homeowners insurance.
Termite infestations can be prevented through regular inspections and treatments by an exterminator, and insurance companies say it's up to you to maintain your home and keep the bugs at bay.
Home insurance policies also don't provide any monetary protection against roaches, bedbugs, rats or other harmful pests.
9. Sewer backups
Sewer backups happen when a blockage in sewage pipes pushes water or solid waste into a home through the plumbing system. Yes, that's disgusting — and it can be a very expensive problem.
Unfortunately, it's not covered under a typical home insurance policy.
If the sewers where you live are literally your No. 1 worry, the Insurance Information Institute says you can buy sewer backup coverage for as little as $50 a year.
10. Normal wear and tear
As a homeowner, you have a responsibility to keep your place well maintained. Your home insurance doesn't give you a free pass to just let things go and then expect your policy to replace stuff.
Problems that are part of the natural life cycle of the items in and on your home are not covered by your homeowners insurance.
It may pay to replace shingles blown off your roof in a storm, but not a roof that's just old and leaky.
Sponsored
Compare car insurance and save up to $500 a year
If you haven't compared car insurance recently, you're probably paying too much for your policy. Getting quotes from multiple insurers used to be time-consuming, but today's technology makes it easy.
Using a free site like Pretected is easy and could help you save up to $500 a year on car insurance. In mintues, their "smart matching" system will provide tailor-made quotes from insurers that can meet all of your coverage needs - and your budget.
Stay protected on the road and find more affordable car insurance in minutes with Pretected.